(Second column, 3rd story, link) Related stories:
White House to Hold Social Media Summit...
Canada teams with tech giants to counter 'extremist content'...
FACEBOOK acting like country -- not company...



Advertise here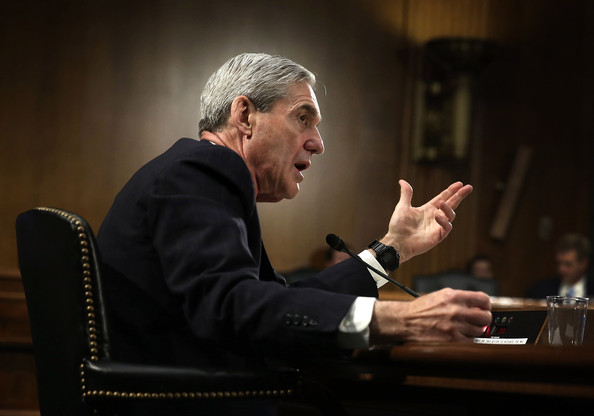 (First column, 3rd story, link) Related stories:
Dems pull him back in!



Advertise here


The White House and Justice Department are not planning to block any of former special counsel Robert Mueller's testimony next month, President Donald Trump's attorney Jay Sekulow said Wednesday.
The White House will hold a summit on social media next month amid growing criticism from President Donald Trump and some in Congress.
Brynn Anderson/APAs news broke on the reportedly horrific conditions at a Texas detention center holding migrant children, President Trump did what he normally does in times of crisis and public-relations hellscapes: He monitored the media and political reactions via his White House TV and the DVR device he dubs his "super TiVo."

And in the days since the treatment of small children at this detention facility became major national news, the president wanted to make one thing clear to his subordinates, though his focus was not at all about ameliorating appalling conditions. Trump has repeatedly told advisers and senior aides that, no matter how great the public outrage toward his administration, his lieutenants were to stick to a simple strategy of blaming Democrats and Trump's predecessor, Barack Obama, according to two people with knowledge of the exchanges.

In the end for Trump, the dire situation was a mere messaging problem.

Read more at The Daily Beast.

Got a tip? Send it to The Daily Beast here





(Second column, 5th story, link) Related stories:
White House to Hold Social Media Summit...
Largest Trump message board 'quarantined' by REDDIT......
Canada teams with tech giants to counter 'extremist content'...



Advertise here


A White House conference aimed at showing the Palestinians the economic benefits of the future Trump peace plan was shunned by most Palestinians.
Ms. Grisham joined the Trump campaign in 2015 and is one of the last remaining aides from Mr. Trump's campaign still serving in the White House.