President Joe Biden called George Floyd's brother Philonise Floyd on Monday as his family and the nation await a verdict in the trial of former Minneapolis police Officer Derek Chauvin.

RELATED ARTICLES
CNNCNN anchor Brianna Keilar tore apart former President Donald Trump's first post-White House on-camera interview on Tuesday, describing the ex-president's sitdown conversation with Fox News host Sean Hannity as a "mean girl group chat."

Prior to jumping to morning show New Day, Keilar had drawn attention for her fiery "Roll the Tape" segments in which she systematically dismantles right-wing media figures and fact-checks political talking points. In a recent interview with The Daily Beast, Keilar said the segment would be a regular morning feature, which she exhibited on Tuesday.

"Usually when a former president gives his first interview after leaving the White House they wait longer than three months and have something new to say," Keilar snarked right off the start. "In Donald Trump's case, unfortunately, it was neither. He sat down for Sean Hannity's propaganda hour and just like '



(Second column, 1st story, link) Related stories:
Who Are The Jurors?
Biden called Floyd family to offer prayers...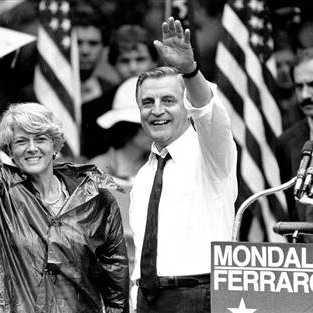 (First column, 1st story, link) Related stories:
Admired for humor and decency...
LOST 49 STATES TO REAGAN...

Drudge Report Feed needs your support!   Become a Patron


Three Democratic House members were in Minnesota Monday participating in protests around the Derek Chauvin murder trial while the House of Representatives was in session back in Washington, DC. All three used a new option to vote by proxy to cast ballots remotely, citing the "ongoing health emergency."

RELATED ARTICLES



(Second column, 5th story, link)
Drudge Report Feed needs your support!   Become a Patron





(First column, 6th story, link) Related stories:
Biden bans use of term illegal alien...
149 found locked in tractor trailer in TX!


Former President George W. Bush on Tuesday criticized both Republicans and Democrats for their approaches to immigration, warning against demonizing immigrants but also against open borders policies. 

RELATED ARTICLES



(Second column, 10th story, link) Related stories:
In blow to Bibi, Arab MKs help win control of Knesset...





(Third column, 18th story, link) Related stories:
Russia imposes 'TV blackout' on Navalny...
Detains allies on eve of mass protests...
Doctors denied access...
In Standoff, Many Put Faith in Putin...
Ukrainians Alarmed as Troops Mass on Border...





(First column, 10th story, link) Related stories:
Ted Nugent: Never been so sick after testing positive for Covid...
Infected after calling it 'scam'...
New Zealand and Australia kick off bubble with hugs, tears!
Is herd immunity even possible? Experts say NO...

Drudge Report Feed needs your support!   Become a Patron


Minority Leader Kevin McCarthy will likely try to force a House vote Wednesday to censure Democratic Rep. Maxine Waters following her remarks over the weekend calling for protesters to "get more confrontational" if former Minneapolis police officer Derek Chauvin is acquitted in the killing of George Floyd, House aides familiar with the matter tell CNN.
Gov. Ron DeSantis on Monday signed into law Florida's "anti-riot" bill, which increases penalties for crimes committed during a riot and is aimed at "combating public disorder."
It is not the job of jurors in the trial of former Minneapolis Police Officer Derek Chauvin to issue a verdict on American policing or racial justice, but their coming decision in the trial of the White cop who knelt on a Black man's neck for nine minutes has many in the country primed for a real turning point, one way or another.
Florida Gov. Ron DeSantis on Monday signed into law a controversial bill that aims to crack down on riots and property damage in the face of fierce opposition from Democrats in the state, who argue it will have a chilling effect on peaceful protests.

RELATED ARTICLES
When President Biden referred to an immigration-related "crisis" over the weekend, he was not referring to migrants crossing the southern border, White House press secretary Jen Psaki insisted to reporters Monday.
Today, DHS Secretary Alejandro N. Mayorkas announced that the government will no longer defend the 2019 public charge rule as doing so is neither in the public interest nor an efficient use of limited government resources.

"The 2019 public charge rule was not in keeping with our nation's values. It penalized those who access health benefits and other government services available to them," said Secretary of Homeland Security Alejandro N. Mayorkas. "Consistent with the President's vision, we will continue to implement reforms that improve our legal immigration system."

President Biden's Executive Order on Restoring Faith in Our Legal Immigration Systems and Strengthening Integration and Inclusion Efforts for New Americans called for an immediate review of agency actions on public charge inadmissibility and deportability. DHS's review, in consultation with the Departments of Justice and State and the federal benefits-granting agencies, is ongoing. 

As discussed in DHS's litigation statement, and consistent with the government's decision not to defend the rule, the Department of Justice is no longer pursuing appellate review of judicial decisions invalidating or enjoining enforcement of the 2019 public charge rule. Today, the Department of Justice dismissed its pending appeals in the Supreme Court and Seventh Circuit, and is in the process of doing so in the Fourth Circuit. Following the Seventh Circuit dismissal this afternoon, the final judgment from the Northern District of Illinois, which vacated the 2019 public charge rule, went into effect. As a result, the 1999 interim field guidance on the public charge inadmissibility provision (i.e., the policy that was in place before the 2019 public charge rule) is now in effect. 

Keywords:
The Trump administration is hindering oversight of over $1 trillion in pandemic stimulus funds, according to a watchdog group tasked by Congress to detect fraud and misuse of federal aid aimed at mitigating economic fallout from coronavirus.