Longtime Seoul City Mayor Park Won-soon was found dead according to police on Friday.

This comes after his daughter reported him missing at 5:17pm local time, saying his phone was off and that he had left a message "like a will."

Hundreds of police took part in the hours-long search, utilizing both drones and dogs.

The Seoul Metropolitan Police Agency said the mayor's body was found at Mt. Bugak in northern Seoul around midnight, near where his phone signal had last been detected.

The agency did not give a cause of death.

A police official told reporters at a televised briefing at the scene there was no sign of foul play, although a detailed investigation would be needed.

As mayor of the city of nearly 10 million people, Park was one of South Korea's most influential politicians and played a high-profile role in its response to the coronavirus pandemic.

He was seen as a potential presidential hopeful for the liberals in the 2022 presidential elections.

The Yonhap news agency said a former secretary of Park had filed a complaint on Wednesday over alleged incidents of sexual harassment.

Police said an investigation was underway after a criminal complaint had been lodged against Park, without elaborating.

Formerly a prominent human rights activist and lawyer, Park had been the mayor of Seoul s

RELATED ARTICLES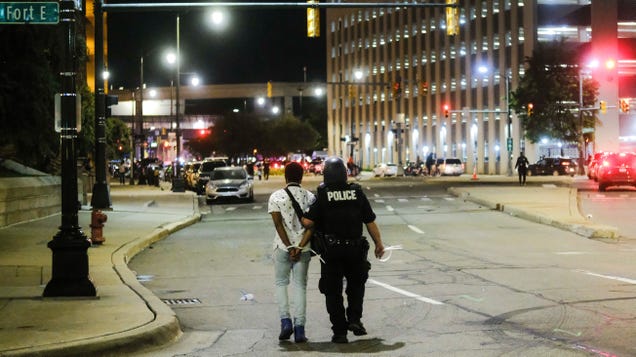 For more than a year, people opposed to giving police access to face recognition technology have pointed to criminal cases such as that of Willie Lynch. A Florida appellate court ruled last year that Lynch, a Jacksonville man convicted of selling drugs worth $50 to an undercover agent, had no right to view the photos…

Read more...


Apple is migrating Macs from Intel to Apple Silicon. What does this mean when it comes to support for Intel's all-new Thunderbolt 4 standard? Here's what we think, know and imagine:

What is Thunderbolt 4? Intel has introduced what it says is its "truly universal" Thunderbolt 4 I/O specification. At 40Gbps it's no faster than the existing Thunderbolt technology as used by Apple, but it offers more capabilities and USB-4 spec compliance.

To read this article in full, please click here


Microsoft Teams on Wednesday unveiled a slew of new updates to its video conferencing software, including a "Together mode" that puts participants in a virtual meeting hall. That and other changes will be rolled out to users next month.

The most significant update is the new Together mode, which, as the name suggests, aims to make video conferences more informal and bring participants together. Instead of 49 individual participant rectangles appearing in gallery mode, switching to Together mode removes the barriers between participants and uses "AI segmentation technology" to place the head and shoulders of participants side by side in a virtual auditorium.

To read this article in full, please click here


The arrest of a man for a crime he didn't commit shows the dangers of facial recognition technology.
France said a U.S. decision to quit global talks on how to tax big digital firms such as Google , Amazon and Facebook was a "provocation" and the European Union said it could impose taxes even if no deal was reached by year-end.
Big tech just suffered a major defeat in the European Union with lawmakers voting in favor of a controversial copyright proposal.