Here's what you missed for the week ending June 15, 2019.
A robot vacuum might navigate with lasers, electronic eyes or simple bumpers, and the difference affects how well it will clean. Our brand-new test room helps us show the difference.
Here's how to watch the biggest motorsport event of the year if you can't fly to France.
Following the near-disastrous roll-out of the Galaxy Fold, Huawei has delayed the launch of the Mate X folding phone, which was due to arrive this month, to September. According to the Wall Street Journal, the $2,600 phone is now slated to arrive in September while Huawei proceeds to conduct "a lot of tests."

When it was revealed at MWC in February, the Mate X was seen as the foil to the Galaxy Fold, with an outside-folding screen and a thinner design. I got a chance to briefly spend some time with the Mate X at Mobile World Congress, and it definitely seemed like a pre-production unit. The representative was very careful to launch specific apps and handle it gingerly, and journalists weren't allowed to hold the device for more than a few seconds at a time.

To read this article in full, please click here


The Trump administration is unlikely to move to revise a 1992 act that gives Hong Kong special trade and business privileges unless there is a dramatic escalation by China in response to street protests there, a senior U.S. official said. "It's going to depend on what the Chinese do," the official told Reuters, adding that the United States might consider sanctions if there was a "precipitating event," such as Hong Kong police being told to stand down and mainland Chinese forces moving in and using violence against protesters. The official, who spoke on condition of anonymity on Thursday, said any U.S. response could also be influenced by the status of U.S. trade talks with China that have dominated the U.S. agenda with Beijing for months.


There are so many exciting new smartphones set to be released in the coming months. The Galaxy Note 10 and Galaxy Note 10 Pro are both due in August, Samsung's horrible Galaxy Fold may also launch soon with a slightly less horrible design, the Pixel 4 and Pixel 4 XL that Google just unveiled 4 months early is set to hit store shelves in October, and there are several other new smartphones that will debut between now and the end of 2019. As is always the case, however, no upcoming smartphones have managed to stir up hype that comes anywhere close to matching Apple's iPhone 11, iPhone 11 Max, and iPhone 11R (or whatever Apple ends up calling them).We've seen countless leaks and rumors that suggest Apple's upcoming next-generation smartphone lineup will feature a design that is almost identical to its previous-generation iPhone lineup. There is one big visual difference between last year's iPhones and the new iPhone 11 series, however, and it has managed to stir up a ton of controversy already, despite the fact that Apple's new iPhone 11 lineup hasn't even been unveiled yet so nothing can be confirmed. Unfortunately for Apple fans who don't like this particular new design element, a new leak is as close to a confirmation as we've come so far.If you're an Apple fan, you obviously know exactly what we're talking about at this point: the rear camera. The good news is Apple is giving it's iPhone 11 and iPhone 11 Max a massive camera upgrade with three rear-facing lenses, a new low-light m
[Disclosure: Microsoft is a client of the author.]

This week Microsoft announced that Apple's iCloud app would be available in the Microsoft Store. At face value, this isn't really a big announcement…more along the lines of "dog bites man."

For some time now, Microsoft has defined itself by being open and focusing on interoperability. And while Apple hasn't exactly embraced competing systems like they did when Steve Jobs ran the company (after all, the Apple watch is simply a wearable iPhone), putting their stuff on Windows PCs isn't new, either.

To read this article in full, please click here



RELATED ARTICLES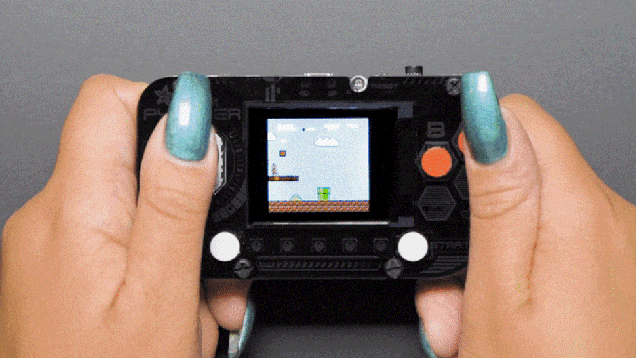 There have been countless Raspberry Pi builds over the years that have sought to cram the little boards into a handheld device. Yet nearly every single one required not just a basic grasp of coding, but also an understanding of soldering and sometimes a touch of electrical engineering. Adafruit's new PyGamer looks…

Read more...


Apple is splitting up iTunes' duties, with Apple Music taking most of the load.
Hello and welcome back to Equity, TechCrunch's venture capital-focused podcast, where we unpack the numbers behind the headlines. This week was a lot of fun. We had Kate and Alex in the studio with Chris running the show and reminding half the recording team about English words (immersive, as a spoiler). This week had a lot […]
It's no secret that if you have a cloud-based e-mail service, fighting off the barrage of security issues has become a maddening daily routine.

The leading e-mail service - in Microsoft's Office 365 package - seems to be getting the most attention from those attackers hellbent on stealing enterprise data or your private information via phishing attacks. Amazon and Google see their share of phishing attempts in their cloud-based services as well. 

[ Also see What to consider when deploying a next generation firewall. | Get regularly scheduled insights by signing up for Network World newsletters. ] But attackers are crafting and launching phishing campaigns targeting Office 365 users, wrote Ben Nahorney, a Threat Intelligence Analyst focused on covering the threat landscape for Cisco Security in a blog focusing on the Office 365 phishing issue.

To read this article in full, please click here



RELATED ARTICLES