We poured over the Senate's calendar for some insight. Here's when a second stimulus payment might come together -- and then come to you.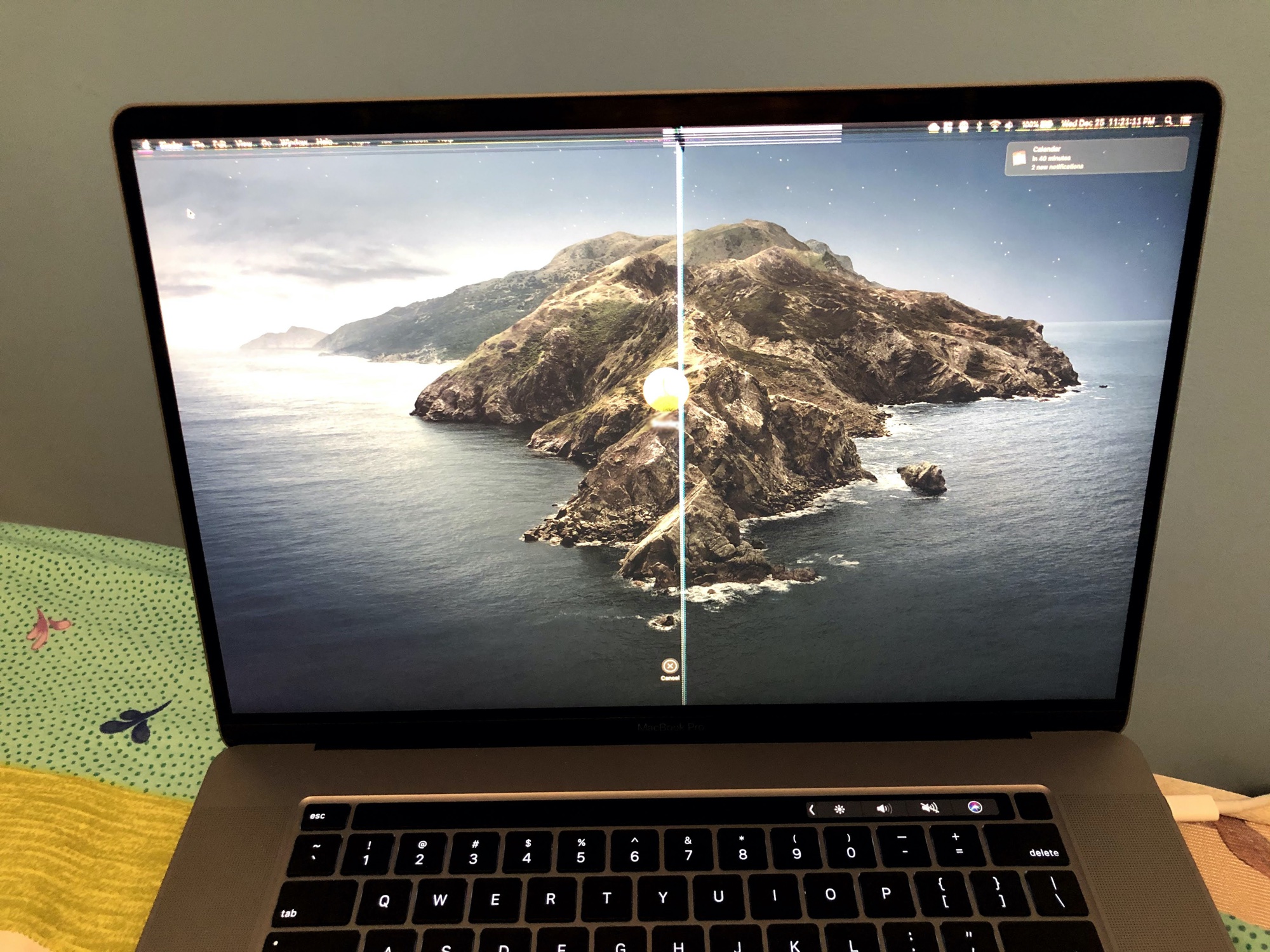 Apple this month published a support document that warns customers against closing their Mac notebooks with a cover over the camera as it can lead to display damage.


Ford's SUV has lived many lives over the last half century. From humble beginning as a farmer's friend to O.J. Simpson's infamous run, here's a walk through its generations.

RELATED ARTICLES
The gaming laptop landscape is experiencing an earthquake-like shift. With the near-simultaneous launches of AMD's Ryzen 4000 and Intel's Comet Lake-H mobile CPUs, we have a real fight for the first time ever, focusing on Ryzen 4000's cores vs. Comet Lake-H's clock speeds. Meanwhile, Nvidia has unveiled a new generation of mobile graphics technologies. Check out our top picks immediately below, and keep reading to catch up on the latest news and reviews. 

To read this article in full, please click here


How should society address the scenario where the AI algorithm got it right but from an ethical standpoint, we're uncomfortable with the results?
The Lincoln Project, which was created by a group of anti-Trump Republican political operatives last December, believes there is a logic to being a metaphorical fly buzzing around the president's head. 


Longtime Seoul City Mayor Park Won-soon was found dead according to police on Friday.

This comes after his daughter reported him missing at 5:17pm local time, saying his phone was off and that he had left a message "like a will."

Hundreds of police took part in the hours-long search, utilizing both drones and dogs.

The Seoul Metropolitan Police Agency said the mayor's body was found at Mt. Bugak in northern Seoul around midnight, near where his phone signal had last been detected.

The agency did not give a cause of death.

A police official told reporters at a televised briefing at the scene there was no sign of foul play, although a detailed investigation would be needed.

As mayor of the city of nearly 10 million people, Park was one of South Korea's most influential politicians and played a high-profile role in its response to the coronavirus pandemic.

He was seen as a potential presidential hopeful for the liberals in the 2022 presidential elections.

The Yonhap news agency said a former secretary of Park had filed a complaint on Wednesday over alleged incidents of sexual harassment.

Police said an investigation was underway after a criminal complaint had been lodged against Park, without elaborating.

Formerly a prominent human rights activist and lawyer, Park had been the mayor of Seoul s
Everything you need to know about watching the Broadway movie musical online from your TV, phone or desktop.
Microsoft says it has patched a bug that may have prevented some of its most recent Surface devices from receiving the Windows 10 May 2020 Update. And as of July 1, our Surface devices in our review stable are saying that they can receive the May 2020 Update as a result.

That may be an anomaly, however. ZDNet's Mary Jo Foley reports on July 10 that even though Microsoft says that Surfaces can receive the update, they haven't been.

In its list of issues associated with the Windows 10 May 2020 Update, Microsoft notes that it recently deployed patch KB4557957, which addresses the "Errors or unexpected restarts for some devices using Always On, Always Connected." 

To read this article in full, please click here


Apple is migrating Macs from Intel to Apple Silicon. What does this mean when it comes to support for Intel's all-new Thunderbolt 4 standard? Here's what we think, know and imagine:

What is Thunderbolt 4? Intel has introduced what it says is its "truly universal" Thunderbolt 4 I/O specification. At 40Gbps it's no faster than the existing Thunderbolt technology as used by Apple, but it offers more capabilities and USB-4 spec compliance.

To read this article in full, please click here


Did you know that Microsoft has a rich collection of best-practice guidance and advice for intranet planning? Just this week, it released a new "intelligent intranet" site with videos, templates, customer interviews, and more to help users find inspiration and planning support for their intelligent intranet journey.

There's a lot of great content linked in the new site - and even more on two platforms: support.office.com and docs.microsoft.com. Though I'm not sure this is consistently the case, the content on support.office.com is largely focused on end users and forms the backbone of the training content delivered with Microsoft 365 Learning Pathways. The content on docs.microsoft.com tends to be aimed more at administrators and covers advanced topics. Both collections provide a wealth of helpful information, with  articles written by a stellar team of technical writers who often reach out to practitioners to help add to the content.

To read this article in full, please click here



RELATED ARTICLES
VPNCity in brief: P2P allowed: Yes.  Business location: Hong Kong Number of servers: 3,000 Number of country locations: 34 Cost: $48 (billed annually) VPN protocol: OpenVPN (default) Data encryption: AES-256-CBC Data authentication: SHA-512 Handshake encryption: TLSv1.2 Sometimes all you need from a VPN is a selection of countries and the ability to use a good selection of streaming services like Netflix. That's the niche VPNCity fits into right now. This relatively new service based in Hong Kong doesn't have the added features that other services do, but there are still some good reasons to recommend it.

To read this article in full, please click here


Once upon a time, making a choice about how you updated Windows was easy: Let Microsoft decide. The company had a release cycle, and you went along for the ride.To read this article in full, please click here

(Insider Story)
Should I buy a Chromebook or a Windows laptop? Whether you're seeking out the best computer for your child or just weighing which inexpensive computer would make a great gift, we can help you choose the right one. 

Who should buy a Windows PC? A notebook PC powered by Microsoft Windows offers several advantages. Windows offers the most flexibility to run just about any app, as well as your choice of any browser. You can tweak and configure your PC as you choose.

That convenience demands more computing horsepower, and often a higher price compared to most Chromebooks. Prices can soar into the thousands of dollars, and if you need a powerful PC for gaming or video editing, Chromebooks really don't offer that much competition. But you'll find some great deals among our more affordably priced, top Windows picks.

To read this article in full, please click here



RELATED ARTICLES