The company has unveiled its updated Bing search engine. If you want to try it out, you'll have to join the waiting list.
Yet more signals suggest Apple may be preparing to open hitherto closed elements of its ecosystem: both Google and Mozilla are working on iOS web browsers that don't use WebKit, Apple's rendering engine.

Mozilla and Google seem to be prepping Mozilla's GitHub repository now contains code for Firefox on iOS that uses the company's own Gecko rendering engine rather than WebKit. And Google's Chromium team is building an iOS browser that uses its own Blink code for rendering. This is significant, since Apple insists all iOS browsers use its own rendering engine.

To read this article in full, please click here


Google today announced several upgrades to its search, translate and maps applications that use artificial intelligence (AI) and augmented reality (AR) to provide expanded answers and live search features that can instantaneously identify objects and locations around a user.

In at an event in Paris, the company demonstrated upgrades for its Google Maps Immersive View and Live View technology, along with new features for electric vehicle (EV) drivers and people who walk, bike or ride public transit that show 3D routes in real time. Live View, announced in 2020, allows users to get directions placed in the real world and on a mini map at the bottom of a mobile screen.

To read this article in full, please click here



RELATED ARTICLES
Microsoft may have ushered in a paradigm shift with the release of new versions of its search engine, Bing, and web browser, Edge -- both now powered by artificial intelligence. The post Microsoft Ups Ante for Online Search With New AI-Powered Bing Engine, Edge Browser appeared first on TechNewsWorld.
If it seems like everyone is rushing to develop an alternative to ChatGPT, you're not wrong. Chinese online commerce heavyweight Alibaba has confirmed to CNBC that it's working on its equivalent to OpenAI's hit AI chatbot. The company isn't detailing features or offering a release schedule, but says it has been developing generative AI since 2017 and is in the middle of internal testing.

The reveal comes as multiple tech giants have introduced rivals to or spinoffs of ChatGPT this week. Google unveiled Bard, while China's Baidu said it was testing "Ernie Bot." Microsoft, meanwhile, launched a redesigned Bing that uses a "much more powerful" language model built with OpenAI's help. The text-generating AI is considered particularly useful for search, where it can provide detailed responses to very specific questions.

Alibaba hasn't said how it would put the AI to work. However, the company is a powerhouse in online shopping and has its fingers in numerous other fields ranging from cloud computing through to finance. A counterpart to ChatGPT could be useful in many of these categories, and might help Alibaba challenge Baidu and other Chinese firm
Plus, where you can stream more nominees including Everything Everywhere All at Once and Top Gun: Maverick.

RELATED ARTICLES
If the unofficial debut of Google's Bard chatbot is any indication, misinformation is about to get a lot worse. The company posted an ad to Twitter this week showing off the natural-language AI model displaying false information about the James Webb Space Telescope (JWST).

In the advertisement (via Reuters), a short GIF shows an example of a Q&A with Bard. "What new discoveries from the James Webb Space Telescope can I tell my 9-year old about?" the query reads. The machine quickly spits out three ideas, including the last one that says, "JWST took the very first pictures of a planet outside of our own solar system. These distant worlds are called 'exoplanets.' Exo means 'from outside.'" Although the bit about exoplanets is spot-on, the first part saying the JWST took the first pictures of them is false. That honor belongs to the European Southern Observatory's Very Large Telescope (VLT) in 2004, as confirmed by NASA.


The original AirPods Pro and AirPods Pro 2 are popular among iPhone users for their convenience and compelling mix of features. However, your options are limited if something happens to the charging case, and your earbuds aren't under warranty. Apple will replace the case for a fee. If you own a first-generation pair of AirPods Pro, you're probably better off buying the new model to get a fresh set of batteries. In any event, there's no easy way to repair a set of AirPods Pro and limit your electronic waste. Replacement parts are either hard to find, expensive or non-existent, and Apple didn't design any of its earbuds with repairability in mind.

Robotics engineer Ken Pillonel, who became internet famous in 2021 for creating a working USB-C iPhone, is trying to fix that. Wi
Turkey may be blocking access to Twitter, two days after a pair of catastrophic earthquakes struck the area. Thousands of people are still trapped in buildings in Turkey and Syria, where the death toll is approaching 12,000.

According to Bloomberg, people in Turkey started having trouble accessing Twitter on Wednesday afternoon. Some have resorted to VPNs to use the service. Kemal Kilicdaroglu, the leader of Turkey's main opposition party, has accused the government of blocking Twitter.

It's not clear why the Turkish government might want to prevent access to Twitter amid such devastation. The social media service is still a valuable disaster response tool and users have also been sharing images of the destruction caused by the earthquakes. Twitter does not have a communications team that can be reached for comment.

This would not be the first time that Turkey has stopped residents from accessing social media services. It has also done so during cross-border military operations and terror attacks. In 2014, Turkey temporarily banned Twitter. Users were sharing voice recordings and documents that purportedly showed corruption within then-prime minister Recep Tayyip Erdogan's sphere of influence. Erdogan became Turkey's president later that year and he remains in power. His government has
Of all the once-unthinkable changes Elon Musk had made since taking over Twitter, pulling the rug out from under developers might seem relatively minor. After banning third-party clients without warning, Twitter announced that it would no longer allow any developer to use its APIs for free.

So far, Twitter has communicated very little about the changes, other than confirming a February 9th cut-off date. Musk has suggested Twitter could charge $100 a month "with ID verification," but hasn't elaborated. What we do know, is that once free access is shut off, thousands of apps, research projects, bots and other services will stop functioning (or, at the very least, be interrupted). If you're a Twitter user, chances are this will affect you in some way, and you shouldn't wait until it's too late to prepare.

Change logins for apps where you've signed in with TwitterIf you've ever used your Twitter credentials to sign into another service, the coming API shutoff could prevent you from being able to access your account. That means you'll want to double check which services you've used Twitter as a login for, and change your account info while you're still able to.

You can check which services have access to your Twitter account via Settings - Security and Account Access - Apps and sessions - Connected Apps (or, clicking here). Depending on the service, you may have to create an entirely new account with different credentials.
Your internet bill may be too high due to extra fees you don't really need to pay. Here's how to avoid them.
Opera Web Browser Portable is a free web browser that is a fast, safe and secure web browser. Opera lets you quickly pick up browsing where you left off, across all of your devices. Just sign in to your Opera account to sync browsing data - bookmarks, open tabs, passwords and typed history. [License: Freeware | Requires: 11|10|8|7 | Size: 3 MB ]
The Super Bowl is set, and that means it's a good time of year to be in the market for a new TV. With many of the major TV brands unveilingtheirlatestmodelsearlier in the year at CES, prices on last year's older-but-still-worthy sets have continued to descend. Yes, those willing to wait and pay extra for the latest and greatest are likely to get a better image, but buying a well-reviewed older TV is usually the better value. While we don't review many TVs here at Engadget, we've scoured reviews and price histories to find the best Super Bowl 2023 TV deals happening right now. Prices may fall further over the coming months as TV manufacturers look to clear out their inventory, and it might be too late to get some of these sets in time for the Big Game itself, but for now, here are a few discounts of note.

55-inch Samsung S95B OLED TV



RELATED ARTICLES
National Pizza Day is Feb. 9.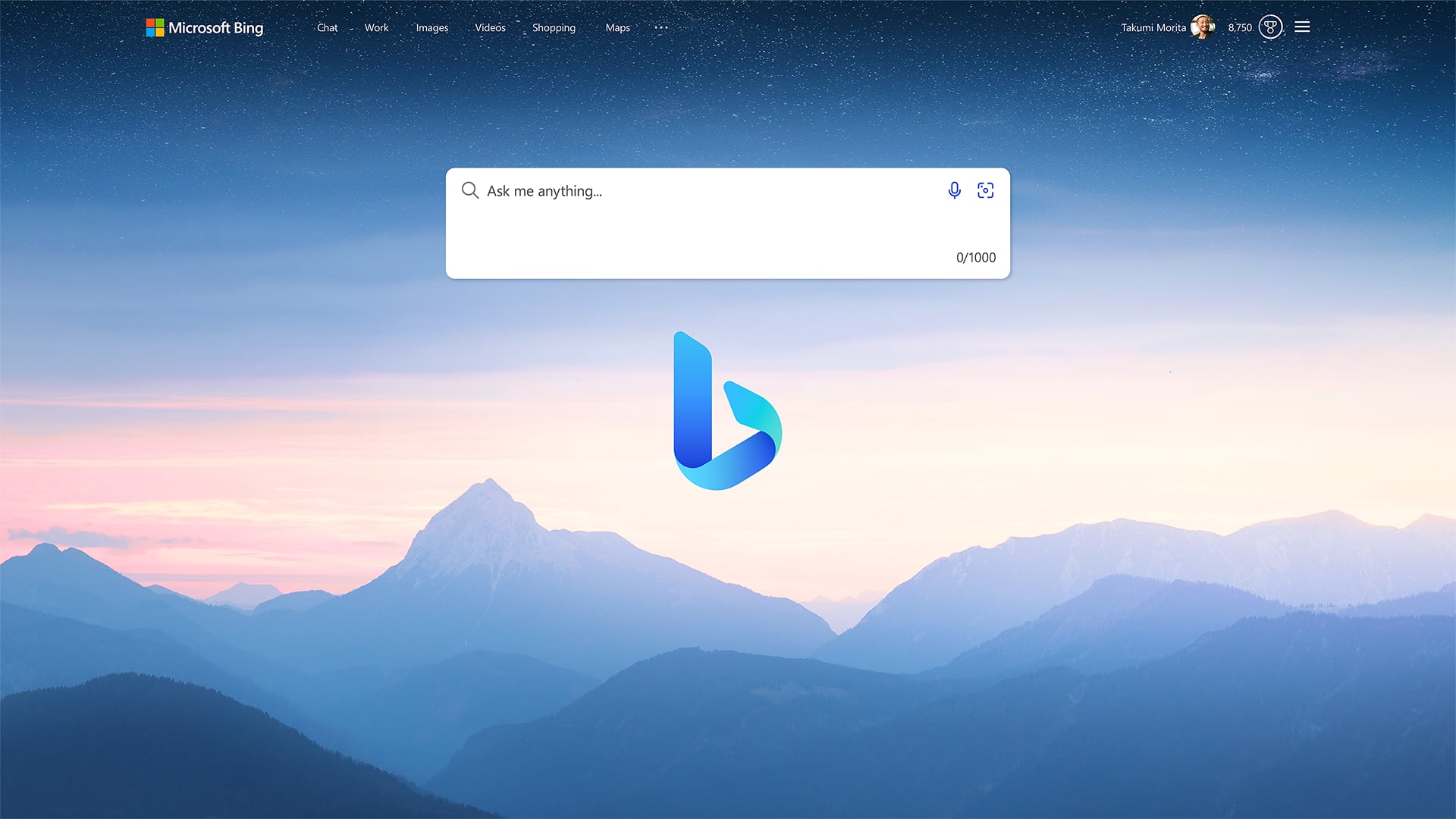 The growing popularity of OpenAI's ChatGPT chatbot has inspired Microsoft and Google to add conversational AI functionality into their search products, with both companies making AI-related announcements this week.



And no surprise here, but Nvidia's GeForce RTX 4090 for laptops is absolutely ferocious. Though not an exact replica of its desktop counterpart (a sore spot for some internet denizens), this graphics processor still posts huge improvements over its RTX 3080 Ti predecessor—while seemingly using less power.

How big? Think performance increases as high as 70 percent in our tests. This GPU is a juggernaut backed by impressive technology—and that bodes well for the laptops coming our way. Our YouTube video dives deep into the details, but for the key points (as tested on a monstrous MSI Titan GT77 with the Core i9-13980HX and an Nvidia RTX 4090), read on.




Microsoft today unveiled a new AI-powered Edge browser and Bing search engine with a "chat" functionality.

The new search engine allows users to ask questions and receive answers from GPT-4, the latest version of the artifical intelligence (AI) language model built by research lab OpenAI. The new, AI-powered search engine and Edge browser are available in preview now at Bing.com.

The announcement today highlighted Microsoft's partnership with OpenAI, the  research venture that created ChatGPT, a chatbot that can generate natural language, essay-like answers to user-submitted text questions. The new AI-powered search capability will generate answers similar to how ChatGPT does, the company said.

To read this article in full, please click here


Qualys, sometimes described as one of the pioneering SaaS vendors, has bent with the times to begin offering Mac support within its cloud security offering.

A pioneer in SaaS goes Mac Since it launched in 1999, Qualys has traditionally offered its services to PCs, mobile devices, and cloud-native applications. The company's original 2000 product, QualysGuard, was distinguished as one of the first to market vulnerability management tools.

To read this article in full, please click here


A Falcon 9 lit up the Florida skies Monday night in what is now a very familiar scene. The rocket successfully deployed Hispasat's Amazonas Nexus communications satellite into a trajectory that will take it to a geostationary orbit, from where it will expand the Spanish company's coverage across the Americas, the…

Read more...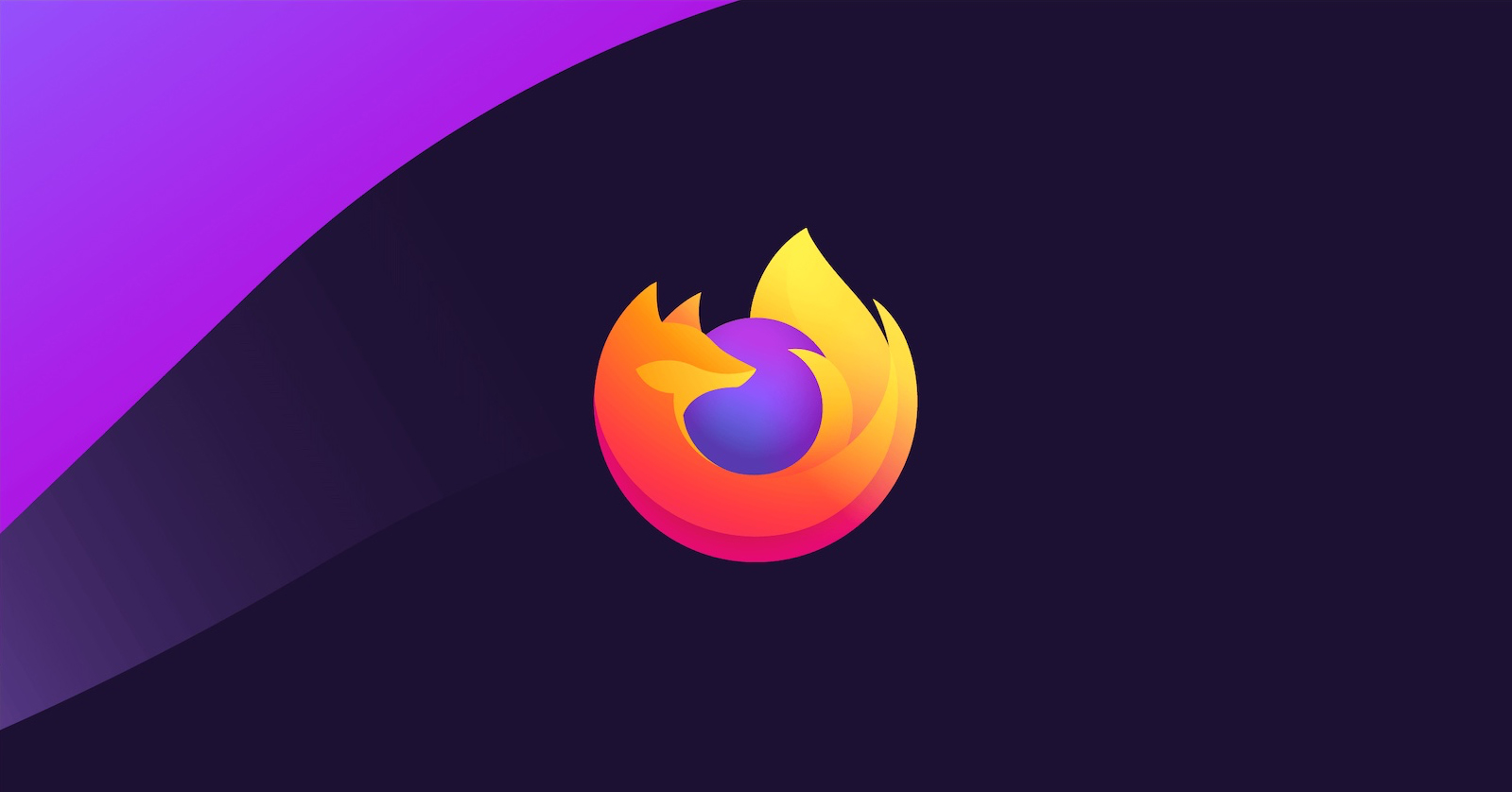 Mozilla is working on a non-WebKit version of Firefox for iOS in anticipation of changes to Apple's platform rules, The Register reports.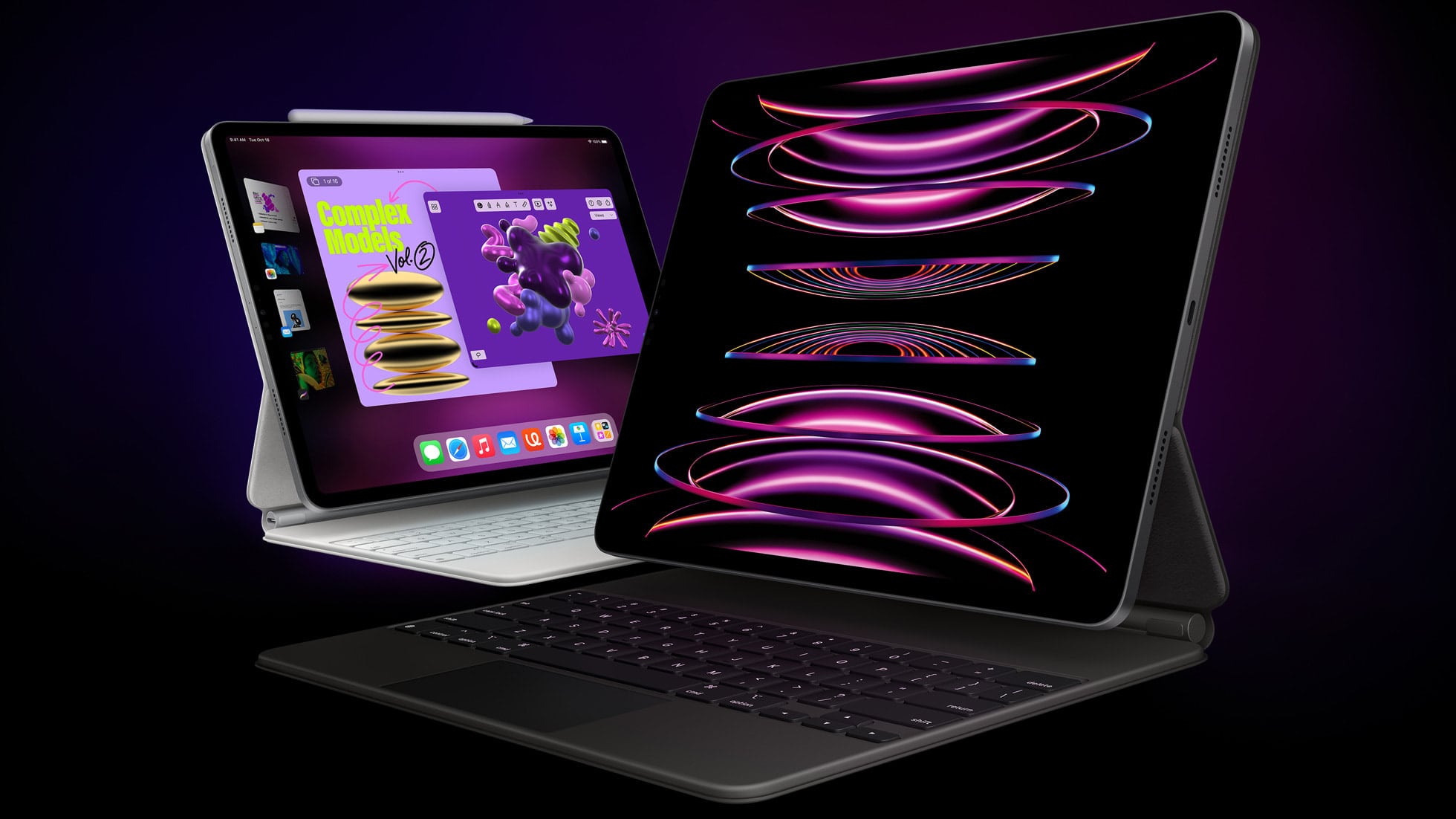 Samsung and LG are preparing their factories for mass production of the first iPads with OLED displays, according to South Korea's ETNews. The report describes the displays as "hybrid" panels, as they use a combination of flexible and rigid OLED technologies.


From hidden features to all the updates, here's what to know about iOS 16.

RELATED ARTICLES