Commentary: The gaping hole in Apple's phone lineup has never been clearer.
The two possible dates for Apple's next big launch and why we may have to wait even longer to see those AirPods 2.

RELATED ARTICLES
It's the same technology that helps power apps on Alexa and Google Home Assistant

RELATED ARTICLES
Amazon.com's abandoned plans for a New York City headquarters may have prompted mixed reactions in the Big Apple, but for the rest of the country, it's good news.
Apple today shared a new "Bokeh'd" video on its YouTube channel, which highlights the Depth Control feature on the iPhone XS, XS Max, and XR.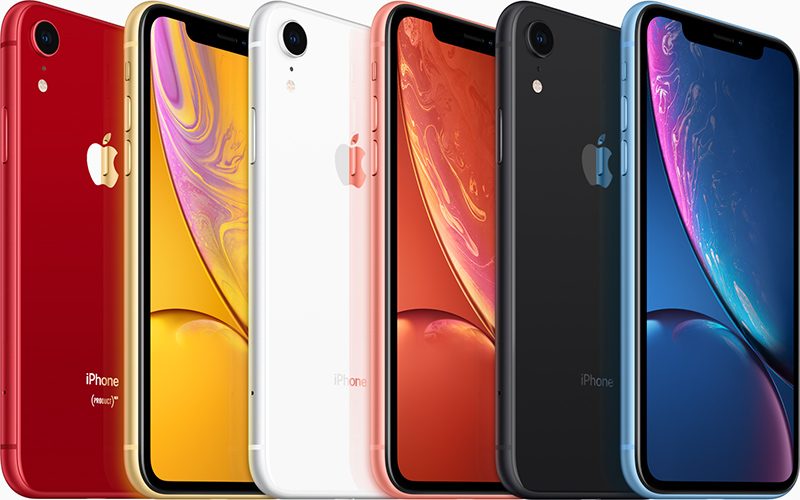 In late November, Apple launched a limited time promotion that offers up to $100 in additional credit when trading in an iPhone 6 through iPhone 8 towards the purchase of a new iPhone XS or iPhone XR in the United States.



RELATED ARTICLES
It's just in-time for Samsung's Galaxy X folding phone reveal next week.
Apple just gave an ultimatum to app developers: Quit snooping on our customers or get kicked off the iPhone.
Apple is dropping the Back To My Mac remote access feature, and in a recent support document they urge you to be prepared by looking for alternatives.

RemotePC by iDrive is a full-featured remote access solution that lets you connect to your work or office computer securely from anywhere, and from any iOS or Android device. Right now, their 50 computer package is 90% off or just $6.95 for your 1st year. So if you need an alternative to Back To My Mac, or have been thinking about remote access, now is a good time to consider RemotePC. Learn more about it here.


By Larry Magid This post first appeared in the Mercury News As the founder of SafeKids.com and co-founder of ConnectSafely.org, I've written volumes about parental controls that help parents limit what their kids can do online or with mobile devices. Apple already offers optional parental controls for iPhones and iPads, but with the upcoming release of its new mobile operating system, iOS 12, the company is enhancing those controls and — more interesting — extending them to adult users. Don't worry grown-ups, you still have control over what you can do with your devices, but with a new feature called Screen Time along with updates to notifications and Do Not Disturb, the company is doing a lot more to encourage breaks and help users understand how much they are using their devices and apps. Google also offers parental controls on its Android phones and, in May, introduced its own set of "wind down" features for adults. What sets Apple apart is that the tools for parents and children are similar to the ones for adults. The main difference is that the parental version allows parents to monitor and limit their kids' usage. I applaud Google and Apple for helping us put a [...]