With built-in cameras and four doors, Dacor's newest fridge is straight out of the Samsung playbook -- not surprising, since Samsung acquired the luxury appliances brand in 2016.

RELATED ARTICLES
Available in 13.3- and 15-inch sizes, the Notebook 9 refresh gets more power and performance while staying under 3 pounds.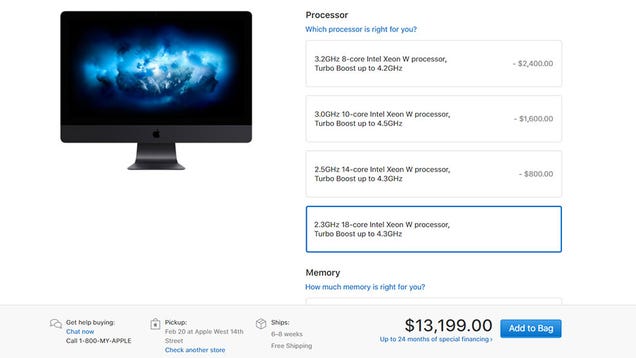 Apple's new, most powerful iMac Pro is finally available for sale, and while some may think its $5,000 starting price is a bit steep, it's the all extras that will really get you. That's because when fully loaded with an 18-core Intel Xeon CPU (which won't even ship until next year), 128GB of error-checking memory,…

Read more...