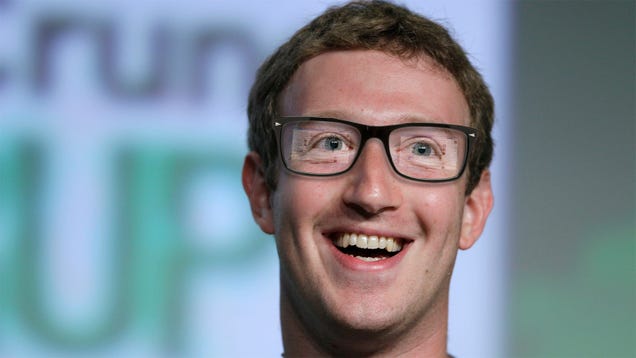 Hoping to avoid the failure that was the consumer version of Google Glass, Facebook has teamed up with Luxottica, the parent company of brands like Ray-Ban, to help with the development of its own augmented reality glasses, sources told CNBC. But it could still be at least three years before Facebook's smart specs…

Read more...


Facebook announced three new Portal devices with cameras in its quest to take on Google and Amazon.
(Bloomberg) -- Huawei Technologies Co. is offering up its most valuable 5G secrets and $1.5 billion to software developers, courting the global tech community at a time the U.S. is heightening scrutiny of the Chinese giant.China's largest technology company aims to ramp up investment in its developer program over the next five years, Deputy Chairman Ken Hu told attendees at an annual conference. That effort is gaining urgency with Huawei in danger of losing access to American circuity and code, including the Google software it needs to run the world's No. 2 mobile device business.Huawei is accelerating its outreach after the Trump administration imposed sanctions on the sale of U.S. technology, encouraging allies to cut ties with a Chinese company it accuses of aiding Beijing in espionage. In response, Huawei offered to sell a license to its vaunted fifth-generation wireless technology -- needed to drive future modern economies -- to create a viable competitor and prove its gear is free of security loopholes."There are a lot of concerns over Huawei's 5G solutions. We believe those concerns are groundless," Hu told reporters in Shanghai. "By allowing others to acquire these technologies via commercial methods, it will help reduce the concerns."China's perceived lead in 5G is at the heart of President Donald Trump's campaign to contain the country's rise. Already, Huawei has inked more than 60 commercial contracts to build the wireless standard globally, Hu said. China itself is ready to finish the first phase of
Google introduced Family Link in 2017 to give children their own Google account and to provide an app through which parents could manage their child's screen time. The controls have since been expanded to cover teens too, and from today there will be...
Google's parental control software, Family Link, is getting a noteworthy update today with the addition of new features that will allow parents to limit screen time per app, instead of the device as a whole, as well as let them more easily extend screen time as needed. The features were first announced at Google's I/O […]
When it hosts its Pixel 4 launch event on October 15th, Google could announce an interesting new update to its WiFi mesh router. According to 9 to 5 Google's Stephan Hall, the company plans to update the device by adding a newly designed Assistant-en...

RELATED ARTICLES
The top U.S. antitrust regulators admitted on Tuesday they had wasted time arguing over who would investigate which tech company as they take on major probes of firms like Alphabet's Google for using their market power unfairly.

RELATED ARTICLES
Google last week updated Chrome to version 77, patching 52 security flaws, offering tab sharing and dumping an address bar indicator that the destination site was using more expensive digital certificates.

The company paid out $34,500 in bug bounties to the researchers who reported some of those vulnerabilities. Eight of the flaws were ranked "High," the second-most-serious category in Google's four-step ratings, and one was marked with rarely-used top-most "Critical." The latter was submitted to Google by a security researcher with Qihoo 360, a company based in the People's Republic of China that distributes a browser by the same name. (The Qihoo 360 browser relies on the same Chromium-developed technologies as does Chrome.)

To read this article in full, please click here


NEW RESOURCES Google Blog: Japanese food and flavors come to Google Arts & Culture. "The Japanese word 'meshiagare' means 'enjoy your meal.' And don't we all enjoy our food more when we […]
Microsoft now says the new "full-Chromium" Edge will use the same kill-Flash calendar as Google's Chrome, the vastly more popular browser that also relies on Chromium.

Earlier, Microsoft had created its own timetable for purging the media player software, which Adobe will retire at the end of 2020. But once Microsoft decided to discard homegrown browser technologies for those crafted by the Google-dominated Chromium open-source project, the company was expected to fall in line with its rival.

[ Related: Get serious about privacy with the Epic, Brave and Tor browsers ] "In the next version of Microsoft Edge (built on Chromium), we will continue to retire Flash in the same timeframe as other Chromium-based browsers," Colleen Williams, a senior program manager on the Edge team, wrote last week in a post to a company blog.

To read this article in full, please click here