President Trump's ban on the world's second-largest smartphone maker is only Google's latest headache in the massive market.
But all licenses already signed will still be in effect, which means Huawei can build its own chips for several years to come.
Global technology companies, including chip suppliers, are cutting off their ties with China's Huawei Technologies Co after the Trump administration put the world's largest telecom equipment maker on a trade blacklist, citing national security concerns.
(Bloomberg) -- Speaker Nancy Pelosi used a closed-door meeting Wednesday with House Democrats to push back on growing pressure to open impeachment proceedings for President Donald Trump, relying on some of her closest allies to bolster her position to let the investigation play out.


The dominoes continue to fall for Huawei in the wake of a Trump-led U.S. trade ban. An internal memo from ARM lays out the chip giant's decision to hit pause on "all active contracts, support entitlements, and any pending engagements," per the BBC. While based in Cambridge, England, the company believes itself to be impacted […]
House Democrats meet to decide whether to move forward with impeaching the president. Lawmakers on Capitol Hill are briefed on the threat Iran poses. And, the latest on genetically modified viruses.
Donald Trump told Democratic leaders he wouldn't work with them on shared priorities such as infrastructure unless they abandon "phony" investigations.


The U.S. administration is considering Huawei-like sanctions on Chinese video surveillance firm Hikvision over the country's treatment of its Uighur Muslim minority, a person briefed on the matter said, the latest effort by the Trump administration to crack down on Chinese companies as trade friction between the world's top two economies escalates.
Leah Millis/ReutersPresident Donald Trump hijacked his own White House "Infrastructure Week" with a public meltdown on Wednesday—calling a surprise press conference to announce he had told Congress' top Democrats that if they don't stop investigating him, he's done talking."Get these phony investigations over with," he said he told them.Trump suggested that he called off his meeting with House Speaker Nancy Pelosi and Senate Minority Leader Chuck Schumer because he was disgusted that Pelosi had accused him of a cover-up earlier in the morning.But Schumer said the tantrum had all the hallmarks of a set-up, noting placards printed with details about the Mueller investigation were perched in front of the podium in the Rose Garden."He came up with this pre-planned excuse," Schumer said.Trump stood in front of that podium for roughly 10 minutes, ranting about House Democratic-led investigations, implying that he would halt cooperation on legislation with House Democrats until the investigations and subpoenas against Trump, his family, his administration, and his business empire were completed or scrapped."I walked into the room," Trump told the gathered reporters of his meeting. "I told Senator Schumer and Speaker Pelosi, I want to do infrastructure... but I can't do it under these circumstances."The president seemed particularly incensed by Pelosi's comments, following a meeting with the Democratic Caucus on Wednesday morning, that he was engaged in a "cover-up.""Instead of walking in happily to a meeti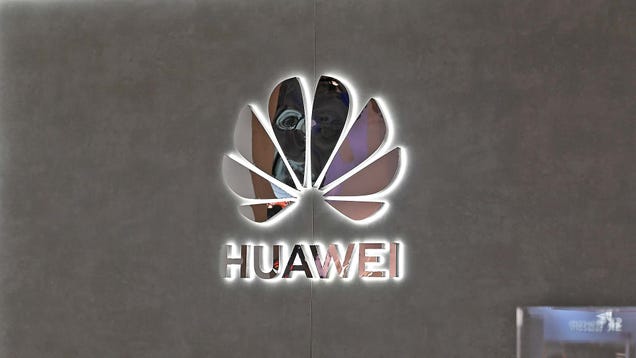 After the Trump administration placed Huawei on the U.S. Entity List due to concerns that Huawei poses a national security risk, that meant Huawei would be banned from buying products from U.S. tech organizations including big names such as Google, Qualcomm, Intel, and others.

Read more...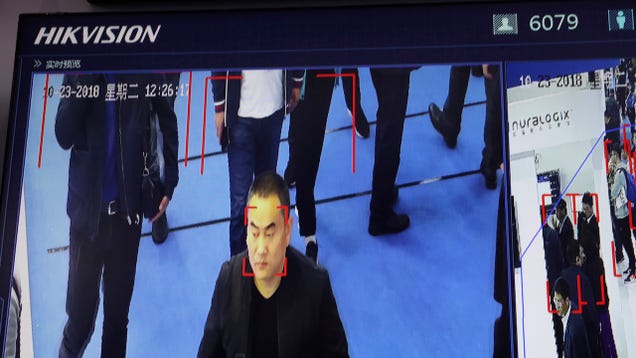 The U.S. government is considering a tech export ban that would target Hikvision, a Chinese video surveillance company that's been instrumental in sending anywhere from 1 million to 3 million Muslims into China's network of secretive concentration camps, according to a new report from the New York Times.


Read more...


A bad month has just gotten a whole lot worse for Huawei. According to a Reuters report and confirmed by the two companies, Google is preparing to cut off the China-based smartphone maker's Android license, preventing future Huawei phones (such as the upcoming Mate 30) from using the Play Store and Google's popular apps and services.

The bombshell comes just days after President Donald Trump signed an Executive Order barring U.S. companies from using telecommunications equipment made by firms that "pose a national security risk." While the order didn't single out Huawei, the Commerce Department simultaneously added Huawei to its Entity List, effectively banning the smartphone maker from buying parts and components from U.S. companies without explicit government approval. Together, the two moves make it extremely difficult for any U.S. company to do business with Huawei.

To read this article in full, please click here