TweakNow WinSecret for Windows 11 is designed to help users explore the hidden settings in Windows 11. weakNow WinSecret for Windows 11 makes the process easier than directly doing it in Regedit, potentially creating critical problems for a novice user. TweakNow WinSecret for Windows 11 gives you a smooth platform to perform these tweaks in a more controlled environment. [License: Freeware / Shareware $8.99 (Plus!) | Requires: 11 | Size: 12 MB ]

What you're getting is the Bitdefender Total Security 2023, which is the company's full security suite. It comes with antivirus, firewall, browsing protection, parental controls, encryption, and so on. When we reviewed the security suite back in July, we awarded it an exceptional four out of five stars. The "top protection" antivirus is the cornerstone of that, of course, but we also liked the customizable dashboard, as well as the effective anti-tracking browser extension. To sum it up, our reviewer says that it's "a very good antivirus suite with some very useful features to meet most users' needs," calling Bitdefender a "good value for the money."

And that was at full price. At a whopping 78 percent off, this is a phenomenal deal. You better scoop it up fast, though, as the deal ends in exactly one day.

Get Bitdefender for $19.99 at the PCWorld store

Security


Why buy a Windows Hello webcam? A top 1080p webcam helps you look your best in video calls in Microsoft Teams or Zoom. But Microsoft's secure-login Windows Hello system uses a depth camera plus facial-recognition technology to log in Windows 10 or Windows 11 in a split second. It makes sense people would want to pair a desktop PC or laptop with a Windows Hello-compatible webcam in order to get its convenient security benefits.

Windows Hello webcams from Dell and Logitech top our list, but the good news is that there are now Windows Hello webcams available for well under $100. Most include premium features such as 1080p resolution, making them an excellent choice as a primary webcam.

Below, we've listed several Windows Hello webcams that we recommend, though we trimmed several that simply didn't live up to what our preferred webcams delivered. Want more information? We've included a buying guide and a FAQ after our best Windows Hello webcam picks. You can also review our 1080p webcam buyer's guide for recommendations of webcams without Windows Hello support.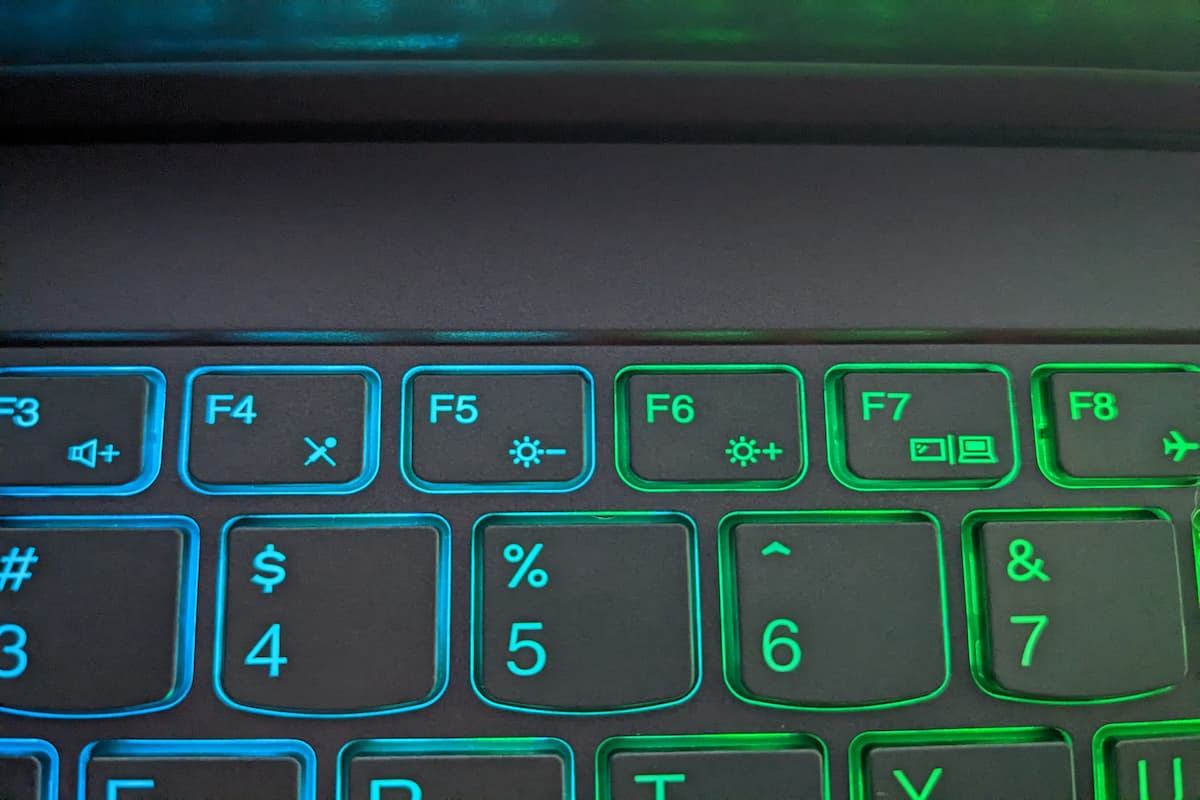 How to adjust the laptop brightness on your keyboard On most laptop keyboards, there are function keys with brightness adjustment icons that look like a sun with a positive or negative symbol next to it.

IDG / Alex Huebner

The positive will make it brighter while the negative will make it dim. The function keys are at the top of the keyboard and labeled F and a number from one to 12. To use them, hold the "Fn" button at the bottom of the keyboard while pressing the desired function.