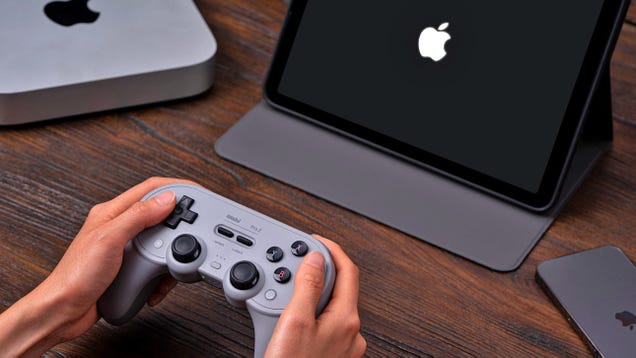 As much as we love 8BitDo's wireless controllers and gamepads, including the highly customizable 8BitDo Pro 2, our biggest complaint with them to date has been a lack of support for Apple devices. But as of today, that changes, as a new software update for many of 8BitDo's wireless controllers finally makes them…

Read more...



RELATED ARTICLES
Microsoft is preparing to launch an Xbox store on iOS and Android as early as next year, according to Phil Spencer. The head of the company's gaming division shared the timeline in a Financial Times interview published on Monday, noting the plan is dependent on regulators approving Microsoft's $68.7 billion acquisition of Activision Blizzard.

"We want to be in a position to offer Xbox and content from both us and our third-party partners across any screen where somebody would want to play," Spencer told the outlet. "Today, we can't do that on mobile devices but we want to build towards a world that we think will be coming where those devices are opened up."

Microsoft first revealed it was working on an Xbox store for mobile devices in regulatory documents the company filed with the UK's Competition and Markets Authority (CMA) last year. At the time, the tech giant didn't provide a timeline for the plan, noting only its proposed merger with Activision Blizzard would play a critical role. Spencer was more direct on Monday. "The Digital Markets Act that's coming — those are the kinds of things that we are planning for," he said. "I think it's a huge opportunity."

Under the Digital Markets Acts (DMA), major platforms the European Union designates as "gatekeepers" will be required to open their devices to competing app stores. Last fall, a

RELATED ARTICLES
Russia's Kremlin ordered officials to stop using iPhones, apparently over concerns the devices could be vulnerable to Western intelligence agencies, Reuters reports. When surveillance-as-a-service firms sit exposed for brazenly undermining device security, it's hard to think there isn't an argument there. But the bigger story isn't the harm to Apple's small business in Russia, it's the threat to digital supply chains it shows.

To read this article in full, please click here


This is a good moment to snag Apple's wireless earbuds for your springtime excursions. Amazon is once again selling the third-generation AirPods for $150. That's near the all-time low price, and could make them a safe choice if you're looking for easy-to-use buds for casual listening and calls. Just be prepared to wait a little while. As of this writing, Amazon is estimating delivery in roughly three weeks.



The third-gen AirPods are clearly Apple's best "default" wireless earbuds to date. As we noted in our review, they sound much better than their predecessors while delivering extra battery life and a comfier fit. Toss in spatial audio support and they're a reliable pick if you're an iPhone owner and want no-nonsense audio for your daily commute. They integrate well with the Apple ecosystem, and you may even prefer them over higher-end options if you want to hear some of the outside world.

They're not as ideal if you're

RELATED ARTICLES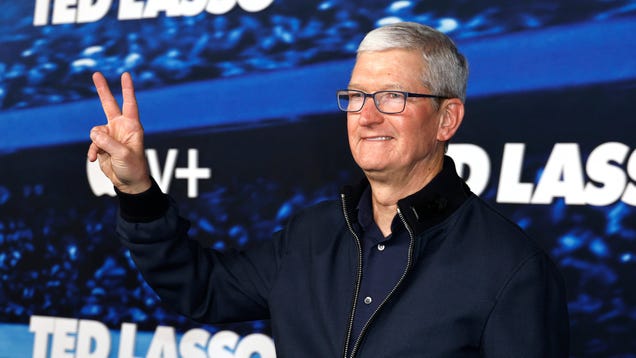 Apple does not want to resort to layoffs, unlike many other major tech companies, which have been downsizing since around the turn of 2023. The tech giant is so desperate to not become another Google, Microsoft, or Meta (which thought 11,000 Meta staff layoffs were so nice that it did it twice) that it has put a hold…

Read more...



RELATED ARTICLES

Price When Reviewed$1,399

Best Prices Today: HP Dragonfly Pro Retailer Price $1399.99


RELATED ARTICLES
The hype machine is real with Generative AI and ChatGPT, which are seemingly everywhere in tech these days. So it's not surprising that we're starting to hear chatter about a new, improved Siri. In fact, 9to5Mac has already spotted a new natural language system.

Do you speak my language? The claim is that Siri on tvOS 16.4 beta has a new "Siri Natural Language Generation" framework. As described, it doesn't sound impressive, as it mainly seems focused on telling (dad?) jokes, but might also let you to use natural language to set timers. It is codenamed "Bobcat."

To read this article in full, please click here


Pricing out whether Apple's plans or your wireless carrier's insurance are the better value.
Apple's work on a 5G modem chipset may be coming along a little better than we expected, according to hints dropped this week by Qualcomm CEO and President  Cristiano Amon at Mobile World Congress.

Apple will 'do their own' Speaking with Wall Street Journal reporter Joanna Stern, Amon explained that Qualcomm expects Apple will "do their own modem" in 2024, adding, "but if they need ours, they know where to find us."

To read this article in full, please click here