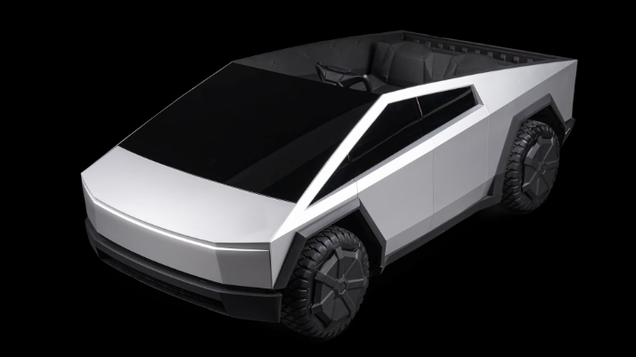 Was your little one disappointed they couldn't get their own bulletproof, $100,000, Cybertruck? Well, fear not. Tesla released the Cybertruck for Kids on Thursday, shortly after the release of its grown-up version. Your dystopian, conspiracy-spreading, Elon Musk-loving child will love their little Cybertruck.

Read more...


A woman was photographed standing in front of two mirrors with an iPhone camera, but the actual photo shows three completely different arm positions. The arms are in different locations in mirror number one, mirror number two and in actual real life. Is it Photoshop? Is it a glitch in the Matrix? Did the woman take a 25-year trip inside of Twin Peak's black lodge? No, it's just a computational photography error, but it still makes for one heck of an image.




The first of its kind 5G call was made from Maui, Hawaii, to a Vodafone engineer in Madrid, Spain, using AT&T spectrum and AST SpaceMobile's BlueWalker 3 test satellite. The post SatCo Makes First 5G Call via Satellite Using Everyday Smartphone appeared first on TechNewsWorld.

RELATED ARTICLES
The addition of Caddy's hands-free highway driving assistant makes the XT6 one of the most interesting luxury SUVs on the road -- but there's a catch.