Jennifer Aniston says the show "would not have been the same" without the late James Michael Tyler.

RELATED ARTICLES
Here are eight knuckle-biting, nerve-ripping new tales, just in time for Halloween.

RELATED ARTICLES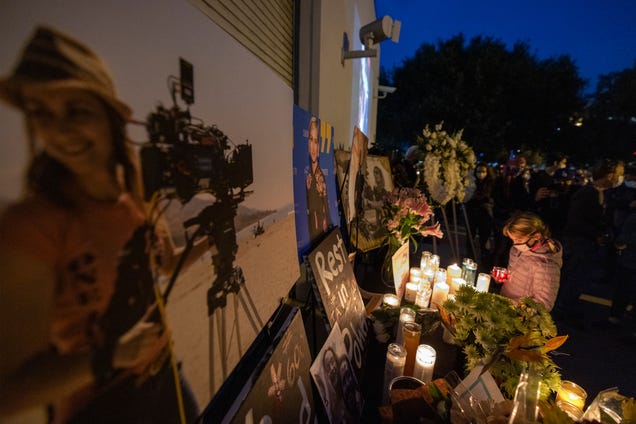 Production on Rust was halted after cinematographer Halyna Hutchins was killed on set. As reported by Deadline, the production team shared a letter sent to the crew, stating that they "made the decision to wrap the set at least until investigations are complete."


Read more...


The song-and-dance number added a new character—and cannibalism?!—to the story.
The send-up of A Midsummer Night's Dream, starring Kristolyn Lloyd, Z Infante, Julie Halston, Ann Harada, Jackie Hoffman and Mo Rocca, opened October 24.
Seth Rudetsky and James Wesley's daily series benefits The Actors Fund.
In Hillary Chute's Graphic Content column, she looks at Nora Krug's graphic adaptation of Timothy Snyder's "On Tyranny" and Dash Shaw's "Discipline."
Kwon Yeo-sun's "Lemon" revisits an 18-year-old's murder from three biased perspectives.
J Balvin issued an apology on Instagram regarding his now-deleted music video.

RELATED ARTICLES
Warner Bros. Television mourned Tyler as "a beloved actor and integral part of our 'Friends' family"
The authorities are investigating the death of the cinematographer Halyna Hutchins on the set of "Rust" in Santa Fe County. Here's what we know.
The characters of "Insecure" set off to close out their final season with intention.

RELATED ARTICLES
Jason Sudeikis is a sketch-comedy Swiss Army knife in his SNL-hosting debut.

RELATED ARTICLES
The send-up of A Midsummer Night's Dream stars Kristolyn Lloyd, Z Infante, Julie Halston, Ann Harada, Jackie Hoffman, and more.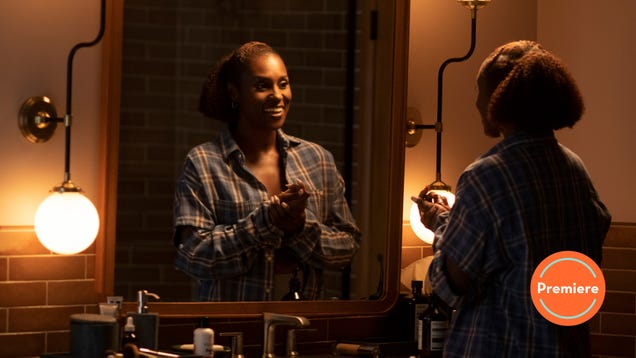 It's been over a year since we last saw Issa Dee and her friends. Issa and Lawrence reconnected, only to have their reunion interrupted by Condola's pregnancy news. Molly and Issa ended their friendship. Molly was single after a devastating break-up with Andrew. There was a lot of plot, but season four was a…

Read more...



RELATED ARTICLES
Kendall makes his pitch. Even with his siblings, he sounds like a guest on "Power Lunch."
Douglas Carter Beane's winky fantasia finds Pinocchio, Puck and other unlikely characters meeting cute in a storybook setting.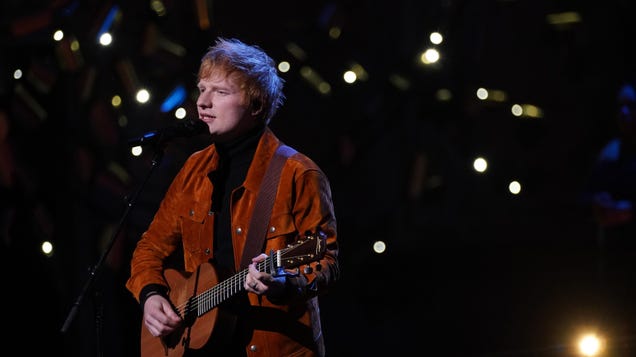 Last night, during Jason Sudeikis' episode of Saturday Night Live, the show announced that—following a spooky hiatus next Saturday for Halloween Eve—the next episode will feature Succession's Kieran Culkin as host and lovable/extremely divisive orange-headed moppet Ed Sheeran as the musical guest. Then, about… nine…

Read more...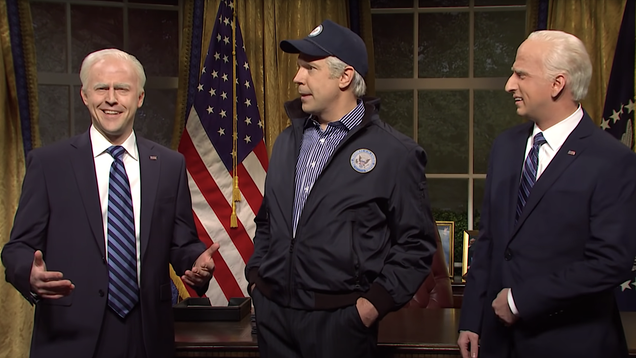 With Saturday Night Live all-star alum Jason Sudeikis coming back to host for the first time last night, viewers were treated to the Ted Lasso Emmy-winner's signature effortless comedy professionalism. Busting out those Lasso dance moves for his track-suited What's Up With That? dancer, and those dime-store horns and…

Read more...



RELATED ARTICLES
The Hulu series is a follow-up to the EGOT winner's 1981 film, History of the World, Part I.
Disney's live-action adaptations of their animated classics are serious business. Even this year's Christopher Robin quietly grossed almost $200 million worldwide. There are many more to come, including four features arriving in 2019 alone: Dumbo, Aladdin, The Lion King and Lady and the Tramp, the last of which hits the new streaming service Disney later in the year.  Aladdin is sure to be huge, as the 1992 animated version is considered a favorite among all Disney's classics, not just those from the modern era. And if we weren't sure of this beforehand, we definitely guarantee massive success now that the studio has unveiled another widely talked-about teaser for the movie, this one featuring a blue-skinned Will Smith as the iconic Genie. Watch it down...
Read More