Anthony Ramos, Daphne Rubin-Vega, Corey Hawkins, and more star in the film adaptation of the Lin-Manuel Miranda-Quiara Alegría Hudes Best Musical winner.

RELATED ARTICLES
Wild Pink's John Ross answers Billboard's 20 questions about the covers EP, his musical upbringing and the genesis of the band's Taylor Swift cover.
Chris Brown and Young Thug are ready to "Go Crazy" like its summer 2020 all over again with a new remix of their hit featuring Future, Lil Durk and Mulatto.
The most shocking part of this week's episode is that Jemmye has convinced people she's an expert in strategy and a prized ally.
Simon & Schuster announced it will not distribute a book written by Sgt. Jonathan Mattingly, who took part in the fatal Breonna Taylor apartment raid.       
Taylor Swift scores an eighth leader in Australia, as "Fearless (Taylor's Version)" bows at No. 1 on the ARIA chart.
The movie musical is set to play the United Palace in Washington Heights, the neighborhood where the story is set. It will also screen outdoors in all five boroughs.
Shows by Alicia Keys, Haim and Mrs Brown's Boys won't go ahead as planned this June.
According to Hollywood insiders, it will take a lot more than the THR piece — and may even depend on Hugh Jackman.
In different ways, three new books guide readers through the long struggle for equal rights.

RELATED ARTICLES
Yvette Nicole Brown hosted the April 15 virtual ceremony.
This week, Young Thug brings his YSL compatriots along for another ride, Iann Dior wants to blow up in back-to-back years, and Eric Church offers part one of an epic trilogy. 
For the director Gina Prince-Bythewood, seeing her movie premiere there or just a poster for it on display was a sign that her work mattered. News of the closure hit hard.
Guests include Drake, Future, Travis Scott, Big Sean, Kid Cudi, Meek Mill, Lil Uzi Vert, and Skepta.
Mickey Guyton and Keith Urban on what to expect at this year's ACM Awards.
This hyperactive animated Netflix musical for kids, with messages of empowerment and references to "Midnight Cowboy," has a lot on its plate.
Sivan teased the track on April 1, and shared it in full overnight on digital music services.
The 27-year-old California rapper drops "Pretty Summer Playlist: Season 1," a seven-track EP packed with assists from up-and-comers.

RELATED ARTICLES
Suggested reading from critics and editors at The New York Times.
Maluma was joined by Piso 21 for a performance of  'Más de la Una' to close out 2021 Latin AMAs on Thursday (April 15).

RELATED ARTICLES
After a diner debate with Byron on the meaning of free will and happiness, Hazel makes a decision directly at odds with her position.

RELATED ARTICLES
Plans by Post Hill Press to publish the book, written by Sgt. Jonathan Mattingly, have drawn sharp criticism.

RELATED ARTICLES
The stars will work with theatre teachers at the online conference focused on preparing for a post-COVID academic year.
Karen Olivo says she is taking a stand against high-profile Hollywood producer Scott Rudin.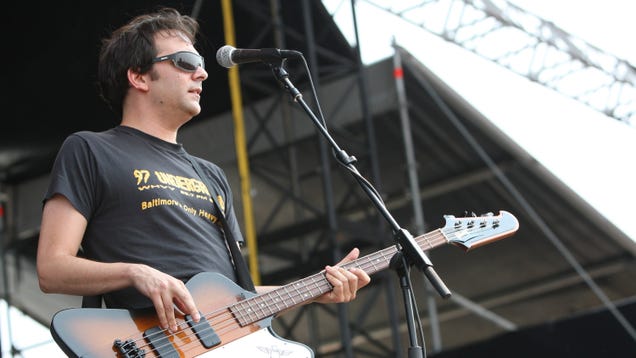 Last April, award-winning film/TV composer, producer, and Fountains Of Wayne co-founder Adam Schlesinger died of COVID-19 complications. Shortly after his death, Rachel Bloom (who worked with Schlesinger on Crazy Ex-Girlfriend), Sarah Silverman, Jeff Rosenstock, Sad13, Charly Bliss, Nada Surf, and other artists…

Read more...


Dieudo Hamadi's documentary follows survivors of war as they demand long-overdue government compensation.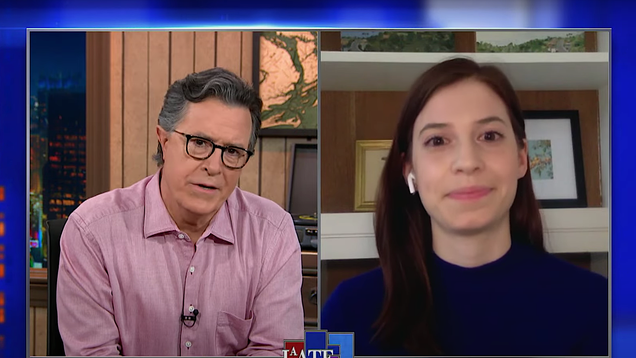 "While we're in the tunnel, we still have to keep our foot on the gas," was Stephen Colbert's message to his fellow lockdown-weary Americans on Wednesday. And if that particular "light at the the end of the tunnel" analogy wasn't the most original, at least he didn't pile on the sports metaphors like beleaguered (by…

Read more...



RELATED ARTICLES
At Sunday's ACM Awards, more than 30 country acts are set to hit the stage for a mix of medleys, collaborations and solo showstoppers -- but which one are you looking forward to the most?
Quinn Tyler has returned to screw up Empirical's fragile dynamic once again.

RELATED ARTICLES
The media mogul tweeted on Thursday announcing her new book "What Happened to You" will focus on understanding trauma.       
Little Big Town will be a bit smaller when they take the stage at the ACM Awards. The country group announced that Phillip Sweet has tested positive for COVID-19.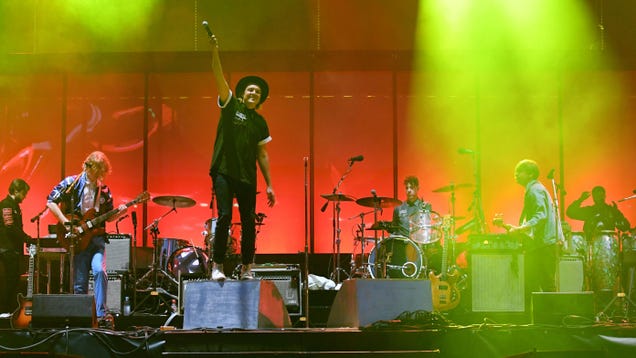 Just a few weeks after finally releasing the soundtrack to Spike Jonze's Her, Arcade Fire is back with some new music that is actually new! Unfortunately, there's a catch. Actually, there are a few catches… maybe three or four?

Read more...


The New York Institute for the Humanities, founded in 1977 as a venue for cross-disciplinary conversation, is moving to the New York Public Library.

RELATED ARTICLES
With its central narrative tension resolved, the series shifts all the way into fun and frothy mode.
Byron is ready to connect on a personal level, which might honestly be more frightening than the alternative.
"The Promise," Damon Galgut's latest novel, is a portrait of pain and change in South Africa.
Actors' Equity Association, SAG-AFTRA, and the American Federation of Musicians Local 802 released a joint statement.
USA TODAY staff read some of 2021s latest rom-coms and we're recommending our favorites.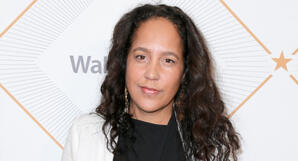 March is Women's History Month, and we're celebrating by showcasing women of the past and present, whether real or fictional, who have made a difference in movies and television. They might be pioneering filmmakers or trailblazing critics or iconic heroes on screen. All of them are worth not just remembering but also appreciating continuously, carrying forth their legacy.  History is not made up of isolated events and singular figures. It's an ongoing thread of the...

Read More

Read Comments


The Love Boat (Season Four, Volumes 1 & 2), from the 1980-81 season, chugs right along with its parade of obvious but likeable romantic melodrama and low-brow comedy, its romanticized notions of cruise ship vacations, occasional exotic location shooting and, most importantly, its parade of guest stars: hot and cold TV talent, has-beens, barely-beens, famous-because-they're-famous types, nostalgic TV faces from the past, sports personalities, and sometimes even major old-time movie stars. Though probably few would admit it now, back in the late 1970s pretty much everyone not on a date or otherwise engaged on Saturday night tuned in to ABC's one-two punch of The Love Boat at 9:00 and Fantasy Island at 10:00pm. Though often unpardonably corny and melodramatic, The Love Boat was also daringly innovative from a production standpoint, and so tantalizingly glamorized and exo...Read the entire review