A profound silence has entered the chat.

RELATED ARTICLES
The Global Citizen fundraising concert has pulled in $302 million, exceeding the goal for the organization's campaign.

RELATED ARTICLES
Miley Cyrus opened 'Saturday Night Live' with a moving Mother's Day tribute, and later performed alongside The Kid LAROI during the Elon Musk-hosted episode.
When it comes to showing their Mamis some love, Latins aren't shy about their displays of affection. Here are 12 tracks that we'll be playing for Mother's Day.

RELATED ARTICLES
The 49-year-old Tesla CEO appeared as a guest host on the US comedy series Saturday Night Live.
In 1982, Nine opens on Broadway.
The actress says the director claimed he would "make my career miserable."
"I unconditionally apologize for what went on in that chat room, and for allowing my presence there to give a platform to hate speech."
Taylor Swift will receive the global icon award at the 2021 Brit Awards. She will become the first female artist and the first non-English artist to receive the award, which the Brits characterize as their highest accolade.
The much-discussed Tesla and SpaceX executive took a self-deprecating approach, telling viewers, "I'm pretty good at running human in emulation mode."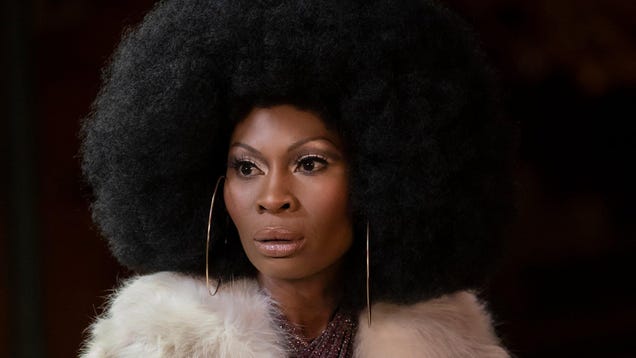 Here's what's happening in the world of television for Sunday, May 9. All times are Eastern.

Read more...


In "Notes on Grief," the author mourns the father she lost suddenly in June 2020.
Julie E. "Tawny" Kitaen, who famously appeared in several Whitesnake music videos, has died at age 59.

RELATED ARTICLES
"The recording angel of the common soldier," she chronicled the war in seven books from the soldiers' perspective, drawing on 600 interviews with veterans.
NCT 127 were thrilled to bring 'Kick It' to Global Citizen's streaming 'Vax Live: The Concert to Reunite the World.'

RELATED ARTICLES
The opening number of Global Citizen's 'Vax Live' was especially sentimental. Jennifer Lopez treated the crowd to a live cover of 'Sweet Caroline' with her mom.
"To the Lighthouse" and "Beloved" suggest how to envision a world we might actually want to re-enter.
Julie E. "Tawny" Kitaen was remembered by musicians, fellow actors and entertainment figures following her death.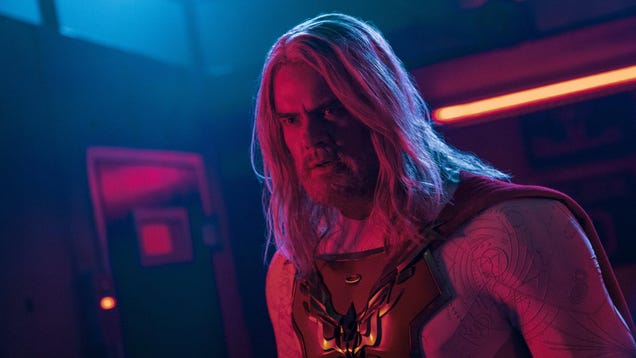 Thanks to Marvel Studios, superhero stories in film and on TV have been defined in recent decades by their interconnectedness and franchise potential as much as capes and valiant deeds. That unwavering desire to expand a "universe" of crimefighters and interstellar warriors has undermined some of the more innovative…

Read more...


Mom's the word — the only word — in the titles of these films to stream that celebrate the darker side of motherhood.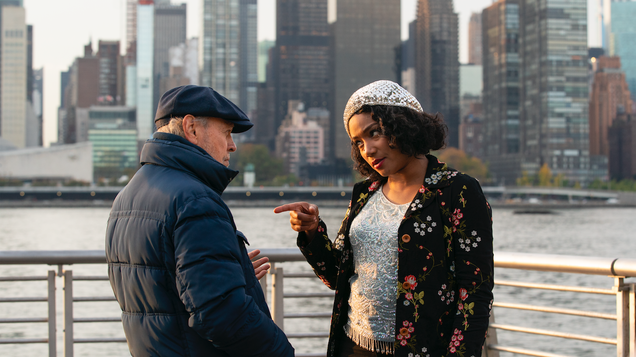 Note: The writer of this review watched Here Today on a digital screener from home. Before making the decision to see it—or any other film—in a movie theater, please consider the health risks involved. Here's an interview on the matter with scientific experts.


Read more...


It was an Academy Awards full of speeches decrying social ills. Yet the night couldn't have happened without them
Sundance film based on Walter Dean Myers novel premieres May 7th on Netflix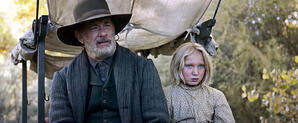 In News of the World, Tom Hanks plays Captain Kidd, a Civil War veteran who travels town to town reading the news aloud to residents for a fee. After discovering an orphan girl (Helena Zengel) in his journeys, he is tasked with returning her to her extended family.  But who is Johanna's family -- the people she's related to, or the people who raised her? In this exclusive clip, Captain Kidd realizes that the question doesn't have a simple answer. News Of The...

Read More

Read Comments


Grey's Anatomy just dropped a huge surprise at the end of its two-hour season 17 premiere, and you won't believe it 'til you see it.