Enormous bouffant dresses decked out in lace or feathers ruled the red carpet at this year's Cannes film festival, one of the of the world's most glamorous stages for actors as well as fashion designers.
President Donald Trump is defending his unprecedented decision to give his Justice Department chief unfettered access to the country's deepest foreign intelligence secrets amid an outcry from the spy community and a veiled warning from the US intelligence czar. The president said Attorney General Bill Barr needed unilateral power to declassify any top secret material to get to the roots of the 2016-2018 investigation into whether his election campaign colluded with Russia. Barr "will be able to see how this hoax, how the hoax or witch hunt started, and why it started," Trump said.



RELATED ARTICLES
It should not have surprised anyone that the Thursday cable…

RELATED ARTICLES
After eight years and 16 seasons on The Voice, one of the original coaches, Adam Levine, is bidding farewell to his big red chair....
Featuring projects from Ariana Grande, Billie Eilish, Rico Nasty and more.

RELATED ARTICLES
A source with knowledge of the situation tells Yahoo Entertainment that "no one behind the scenes wants him to return."


"I just wanted to be on set with Lena [Headey] again, she's good fun," said the "Game of Thrones" actress in an interview.


Planned Parenthood and the American Civil Liberties Union filed a federal lawsuit on Friday seeking to halt the implementation of a new Alabama law -- perhaps the most restrictive of its kind in the nation -- that bans abortions except in cases where the life of the mother is threatened.The Alabama ban conflicts with Roe v. Wade, the seminal 1973 Supreme Court case that affirmed the constitutional right of women to procure abortions, the lawsuit said, and is hence unenforceable. The plaintiffs write that the law will cause "immediate and irreparable harm" to women seeking an abortion by "forcing them to continue their pregnancies to term against their will.""The Alabama legislature has been pushing abortion care further and further out of reach for years with medically unnecessary and politically-motivated restrictions, and this extreme abortion ban shows us just how far they'll go to push their anti-abortion agenda," read a statement from senior ACLU staff attorney Alexa Kolbi-Molinas."Along with our partners at ACLU Alabama, we just filed a lawsuit, challenging Alabama's outright abortion ban. We meant it when we said we'd see you in court, Governor Kay Ivey," Planned Parenthood wrote on Twitter.Ivey, Alabama's Republican governor, signed the Human Life Protection Act earlier this month amid extensive media coverage and a firestorm of protests from abortion advocates. The law bans all abortions, with an exception only for those cases where "abortion is necessary in order to prevent a serious health risk" to the mo

RELATED ARTICLES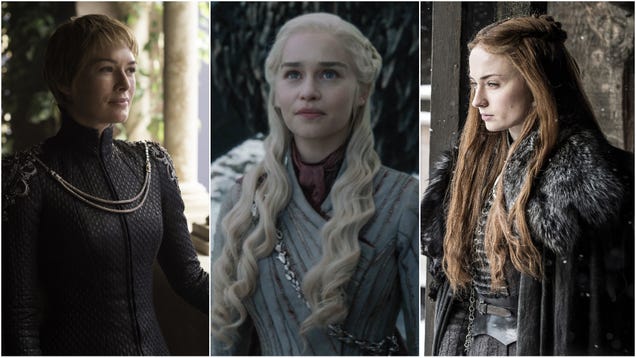 As a medievalist, I was and am all about Game Of Thrones. A TV show set in a world that draws heavily from the Middle Ages, but with dragons? Yes, please. And while early seasons saw Game Of Thrones' female characters badly mistreated by men, later seasons felt on the brink of telling a story of women coming into…

Read more...


The lineup also includes the National Theatre premiere of Hansard, starring Lindsay Duncan, and Fleabag star Andrew Scott in Present Laughter at the Old Vic.
Charles Dance - who played Tywin Lannister in 'Game of Thrones' - was rooting for Peter Dinklage's Tyrion Lannister to rule Westeros.


The movie features the Alan Menken-Tim Rice-Howard Ashman songs from the 1992 original, plus a new tune co-written by Pasek and Paul.
"I always think that art is mistakes," said Mr. Waters, who has a new book out, "Mr. Know-It-All: The Tarnished Wisdom of a Filth Elder."
Two actresses who have sued the movie producer said they would not sign on, jeopardizing the proposed deal. Others expressed anger and disappointment.
As the pop icons return (minus Posh) for their Spiceworld tour - is Girl Power relevant or a 90s relic?
Distance is a lifestyle many couples know all-too-well, especially when one partner is serving in the military. James Arthur's touching...
Babies love to look at other babies. These adorable books give them plenty to stare at, laugh at and learn from.
The Quebecois director of "Matthias & Maxime" says, "It's very hard to build confidence and come here."
If you're an AT&T mobile customer, and you have some extra bitcoin lying around that you're not doing anything with, you can now use it to pay your phone bill.AT&T just became the first big US wireless carrier to announce that its customers can now use cryptocurrency to make payments, as greater acceptance of this digital medium of exchange can be seen at companies ranging from AT&T to cable provider Dish, which also lets its customers pay via cryptocurrency. Likewise, Facebook on Friday garnered headlines over a report that it's set to launch its own cryptocurrency for use on the social network early next year.About AT&T's move, all customers need to do is select the BitPay option at MyAT&T. BitPay is an Atlanta-based bitcoin payment service provider, and it's also worth noting: This is an option that only currently works online and via the myAT&T app, so it's not as yet available for in-store payments."We're always looking for ways to improve and expand our services," said Kevin McDorman, vice president, AT&T Communications Finance Business Operations, in a statement about the new payment option. "We have customers who use cryptocurrency, and we are happy we can offer them a way to pay their bills with the method they prefer."There are of course a slew of different cryptocurrency options out there, and AT&T's announcement doesn't specify a particular kind. BitPay's website, though, notes that currencies it supports include Bitcoin, Gemini USD, and Paxo
The president, in a memo released Thursday, directed U.S. intelligence agencies to cooperate with Barr's review, which he has said would look into allegations by Trump and his allies that his campaign was spied upon and that various figures in the Justice Department and the FBI were trying to undermine him. "We have documents now that I have declassified for the purpose of the attorney general," Trump told reporters on Friday.


WASHINGTON (AP) — The Latest on President Trump and the Russia investigation (all times local):


Fans from near and far got what they really really really wanted on Friday night when the ultimate 1990s girl band, the Spice Girls, opened their long awaited reunion tour at last in Dublin.
President Trump gives Attorney General William Barr broad authority to declassify documents related to special counsel Robert Mueller's investigation; insight from Florida Congressman Greg Steube, Republican member of the House Oversight and Judiciary Committees.


Planned Parenthood and the American Civil Liberties Union filed a lawsuit Friday against Alabama over the southern state's new near-total ban on abortion. "This law is blatantly unconstitutional, and the ACLU will not stand by while politicians emboldened by President (Donald) Trump's anti-abortion agenda exploit our health and our lives for political gain," said ACLU Reproductive Freedom Project senior staff attorney Alexa Kolbi-Molinas. Earlier this month, Governor Kay Ivey signed into law the measure that makes abortion a felony -- even in cases of rape or incest -- unless the mother's health is at risk, triggering protests in the state and beyond.


With a career that will span a fourth decade come next year, there probably aren't too many things that Snoop Dogg hasn't tried in...
The Late Late Show host enlisted Will Smith, Naomi Scott, and Mena Massoud from the live-action remake to create a Broadway-style event in the middle of the street.
Victoria Beckham took to Instagram to remind fans that friendship never ends. Just before the Spice Girls' highly-anticipated reunion tour (...
With "Hobbs & Shaw," the actor continues his action film career as the world's savior. Here's a look at how he does it.
Twenty-five years after taking the festival by storm with "Pulp Fiction", Quentin Tarantino's latest movie has already clinched an award at Cannes - thanks to a dog in a show-stealing fight scene.
After 16 seasons, Maroon 5 frontman Adam Levine will not be returning to one of the coaches chairs on NBC's The Voice when the series...
Is Renée Zellweger the new Robert Redford?


Nineties girl band the Spice Girls return to the stage as a foursome on Friday, kicking off a reunion tour in Dublin with happy wishes from their absent band mate Victoria "Posh Spice" Beckham.

RELATED ARTICLES
James Holzhauer was aiming for his 26th straight 'Jeopardy!' win Wednesday and moving closer to the $2 million mark in prize money.


Analysis: With calls for an intervention on his behalf, the House speaker has knocked an 'extremely calm' leader off balance Pelosi lifted up Trump's skin, got under it, and began scratching furiously. Photograph: Brendan Smialowski/AFP/Getty Images It has been almost four years since Donald Trump launched his presidential campaign from the gilded escalator of Trump Tower. In that time he has come to be feared by Democrats and Republicans alike for his personal attacks that always seem to supremely rile his opponents. Now he has finally met his match. Nancy Pelosi, the Democratic speaker of the House, has spent the past 48 hours doing to Trump what he has done to so many others. She lifted up his skin, got under it, and began scratching furiously. Asked at her weekly news conference on Thursday whether she was concerned about the president's well-being, she replied: "I am," adding she was also concerned about "the well-being of the United States of America". And then she delivered the coup de grace: "I wish that his family or his administration or staff would have an intervention for the good of the country. Maybe he wants to take a leave of absence." Coming on top of the previous day's goading, in which Trump angrily flounced out of a White House meeting with her after Pelosi had accused him of being "engaged in a coverup", the House speaker's call for an intervention appeared to hit its mark. Trump responded on Thursday by going on what can only be described as a Pelosi rant, at a White House event for farm
The film producer reached a deal with women who say he sexually abused them, his lawyers tell media.
Whether you're traveling for Memorial Day weekend (lucky you!) or staying in the city (no lines!), here are some cultural highlights worth checking out.

RELATED ARTICLES
Memorial Day means one thing: it's basically summer. Okay, two things. There are a ton of really awesome sales happening on all your favorite gear. Here, we've rounded up all the best tech deals that are going on right now and through the long weekend. Check our main post for all the apparel and home goods deals that you won't want to miss. Echo Wall Clock, $25 on AmazonTP-Link AC1750 Smart WiFi Router, $57 on AmazonUp to 40% off computers, TVs, headphones and more from Walmart30% off phone cases and accessories from SpecksSave $79 when you buy a Google Nest Hub and Nest Hello doorbell from Lowe's Save up to $150 on certified refurbished Sonos products from Sonoseero Home WiFi System, $119 on AmazonAd by HP: Shop the Memorial Day sale to save up to 60%. Highlights: 15t touch optional Pavilion Laptop for $430 (36% off), McAfee's LiveSafe for $80 (56% off), or the Envy 5055 printer for $60 (50% off). Save on Philips Hue Smart Lights for every room on AmazonWithings / Nokia | Body Smart Body Composition Wi-Fi Digital Scale, $79 on AmazonSamsung 55" Class LED NU6900 Series 2160p Smart 4K UHD TV with HDR, $400 from Best BuyLG 65" Class LED UK6090PUA Series 2160p Smart 4K UHD TV with HDR, $450 from Best BuyApple MacBook Air 13.3" 8GB Memory 128GB Flash Storage Space Gray, $950 from Best BuyApple MacBook Air 13.3" 8GB Memory 256GB Flash Storage Silver, $1150 from Best BuyApple iPad with Wi-Fi 32GB Space Gray, $280 from Best BuyApple iPad with Wi-Fi 128GB Space Gray, $330 from Best

RELATED ARTICLES
In August 1969?against a backdrop of a nation in conflict over sexual politics, civil rights, and the Vietnam War?half a million people converged on a small dairy farm in upstate New York to hear the concert of a lifetime. What they experienced was a moment that would spark a cultural revolution, changing many of them and the country forever. With never-before-seen footage, Woodstock tells the story of the political and social upheaval leading up to those three historic days, as well as the extraordinary events of the concert itself, when near disaster put the ideals of the counterculture to the test. What took place in that teaming mass of humanity ? the rain-soaked, starving, tripping, half-a-million strong throng of young people ? was nothing less than a miracle of unity, a manifestation of the ?peace and love? the festival had touted, and a validation of the counterculture?s promise to the world. Who were these kids? What experiences and stories did they carry with them to Bethel, New York that weekend, and how were they changed by their time in the muck and mire of Max Yasgur?s farm? Rated: Not RatedRelease Date: May 24, 2019
Pay attention. There is something going on here.

RELATED ARTICLES
Jill Magid's documentary is part of her campaign to bring the tightly controlled archives of the Mexican architect Luis Barragán to a wider audience.

RELATED ARTICLES
The author of "The Tiger Who Came to Tea" and many other books, she had fled Nazi Germany with her family before World War II.
Without the NBA playoffs, there was a significant vacuum at…
An energetic documentary about Halston paints a vivid picture of the atmosphere around him, but the man himself remains elusive.
About $30 million would be set aside for women who have accused him, employees of his former studio and creditors, according to people briefed on the matter.
Our guide to film series and special screenings.
The Once Upon a Time in... Hollywood director rejected a question about Margot Robbie's lack of lines in the movie.
At the ripe old age of 30, Canadian filmmaker Xavier Dolan is already a Cannes veteran after bursting onto the scene at the festival 10 years ago.
The director Barak Goodman uses the perspective of nearly 50 years' hindsight to examine the mess and miracle of the festival.

RELATED ARTICLES
The pop star is the first black woman in history to head up a major Parisian luxury house

RELATED ARTICLES
Predictably, the Friday cable ratings were dominated by the NBA.…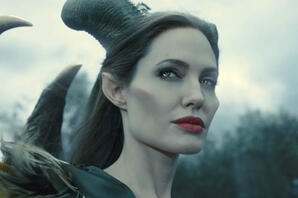 Five years after the release of the hugely successful Maleficent, Disney's live-action retelling of the Sleeping Beauty story from the villain's point of view, a sequel is on the way. Angelina Jolie reprises her role as the titular fairy for the follow-up, which is called Maleficent: Mistress of Evil, as the misunderstood character's origin story continues. The first teaser reveals familiar allies and new adversaries for Maleficent many years since the events of the first...

Read More

Read Comments




Here are a bunch of little bites to satisfy your hunger for movie culture:   Alternate Timeline Movie of the Day: Shazam! is totally inspired by '80s comedies, including Big, but what if the DC superhero movie was actually made around 30 years ago? Here's a reworking of Shazam! by Sam Ibrahim that makes it look like an ad you'd find on an '80s VHS tape, complete with Huey Lewis and the News on the soundtrack:   Fan Art of the Day:...

Read More

Read Comments


Universal Pictures has pulled back the curtains on Mortal Engines, a steampunk fantasy film presented by Peter Jackson. Jackson is also responsible for the film's screenplay alongside writing partners Fran Walsh and Philippa Boyens, the trio behind The Lord of the Rings. Mortal Engines promises to be one of the biggest special effects spectacles of the year, and ahead of the release, we chatted with director Christian Rivers about the challenges of creating the movie's villain, the hero's facial disfigurements and the mobile cities. Watch the video interview down below after learning more about the YA adaptation.  Here's everything we know about Mortal Engines: What's the movie about? Based on Philip Reeve's series of the same name...
Read More