You already knew that Panic! at the Disco's Brendon Urie appears on "Me!," the first single from Taylor Swift's just-release...

RELATED ARTICLES
Taylor Swift's wildly anticipated seventh album Lover arrived everywhere at midnight on Friday (Aug. 23).  Lover contains 18...
The comedian puts laughing matters aside — for now, at least — to go deep in "Brittany Runs a Marathon."

RELATED ARTICLES
The writer and director Paul Downs Colaizzo discusses a sequence where the lead character of his film, Brittany (Jillian Bell) tries to begin an exercise routine.
You can't argue with brilliance. That's the message manager Scooter Braun sent on Friday morning (Aug. 23) just hours after Taylor Swift...
The Tony-nominated actor celebrates his birthday August 23.

RELATED ARTICLES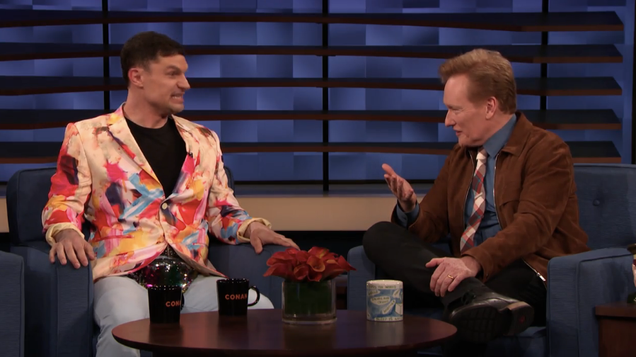 Comedian, actor, YouTube fixture, and DJ Flula Borg is a frequent enough Conan guest that longtime Conan O'Brien co-host Andy Richter had better start watching his ass. With Borg taking on comedy henchman (and DJ) duties on O'Brien's 2018 comedy tour, "Team Coco Presents Conan & Friends: An Evening of Stand-Up and…

Read more...


Add "Grey's Anatomy" showrunner Krista Vernoff to the list of people opposed to the casting of former Trump press secretary Sean Spicer on the next season of ABC's "Dancing With the Stars."In a message posted on Twitter Thursday night, Vernoff urged the show, ABC and Disney CEO Robert Iger to cut Spicer from the show's lineup. "I deeply abhor this decision by the company I work for and truly love," she wrote. "This man lied daily, to our faces, and made a mockery of our country. This is not cause for celebration or celebrity. It's not too late to change this plan. Please @DancingABC @abc @RobertIger."Representatives for ABC, "Dancing With the Stars" and Disney did not immediately respond to a request for comment from TheWrap.Also Read: Sean Spicer Downplays 'Dancing With the Stars' Blowback: 'I Look Forward to Having Some Fun'Vernoff joins a growing number of celebrity critics of the hiring, a list that even includes the show's host, Tom Bergeron. On Wednesday he said he opposed the decision because he wants the show to be "a joyful respite from our exhausting political climate and free of inevitably divisive bookings from ANY party affiliations."Bergeron added that he and the show's producers "can agree to disagree, as we do now, but ultimately it's their call. I'll leave it to them to answer any further questions about those decisions."'As the first White House press secretary for President Donald Trump, S
Two hospitals have denied Donald Trump's claim doctors "were coming out of operating rooms" to meet him when he travelled to Texas and Ohio to console victims of two mass shootings."At no time did, or would, physicians or staff leave active operating rooms during the presidential visit," University Medical Center (UMC) spokesperson Ryan Mielke told local TV station KVIA. "Our priority is always patient care."


Supporters of Hong Kong's pro-democracy movement created human chains on both sides of the city's harbor Friday, inspired by a historic protest 30 years ago in the Baltic states against Soviet control. It was the latest protest in a nearly 11-week-old movement that began with calls to scrap a now-suspended extradition bill and has widened to include demands for full democracy and an independent inquiry into alleged police brutality at protests. Earlier Friday, accountants in Hong Kong marched in support of the pro-democracy movement, while the Canadian Consulate banned its staff from leaving the city on official business after a British Consulate employee was detained in mainland China.



RELATED ARTICLES
There's an eight-year gap between her award-winning debut, "The Tiger's Wife," and "Inland," which has just hit the best-seller list.
The singer gave fans a subtle hint about her new album.
The show will be presented by the American Shakespeare Center in the fall.

RELATED ARTICLES
In her Help Desk column, Judith Newman shares books on "adulting" — learning the skills we need to make it in the world, without Mom or Dad at the ready.
It's not every day Taylor Swift releases a new, full-length album. Today is that day. At midnight, TayTay unleashed Lover, her seventh studio...
Linda Nguyen has been placed under arrest for the deaths of her two daughters, according to the Ontario Police Department.


The origin story behind one of Broadway's most beloved musicals, Fiddler on The Roof, and its creative roots in early 1960s New York, when "tradition" was on the wane as gender roles, sexuality, race relations and religion were evolving.Rated: PG-13Release Date: Aug 23, 2019
Jonathan Coe's latest concerns several generations of characters in the years leading up to the Brexit vote and the Trump presidency.
The writer and director Paul Downs Colaizzo narrates a scene from his comedy featuring Jillian Bell and Michaela Watkins.
Former White House press secretary Sean Spicer appeared on 'Fox & Friends' on Thursday to preview his 'Dancing with the Stars' dance moves.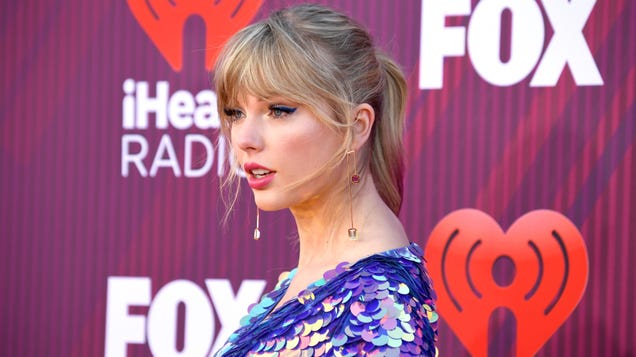 When Scooter Braun and record label Big Machine struck a deal that allowed him to acquire Big Machine Group—essentially making him owner of the master recordings of Taylor Swift's earlier work—the pop songstress called the deal her "worst case scenario." Citing Braun as a bully in a scathing Tumblr post, Swift claimed…

Read more...





Here are a bunch of little bites to satisfy your hunger for movie culture:   Screenwriting Lesson of the Day The Farewell is one of the most acclaimed movies in theaters right now, and much of the praise is for the script by writer/director Lulu Wang. In this video for Vanity Fair, the filmmaker breaks down one particular scene in her screenplay, sharing differences between drafts and the version she wrote in Chinese:   Movie Craft Person of the Day Horror...

Read More

Read Comments



RELATED ARTICLES
In this exclusive clip from the upcoming film, hear how the writing duo collaborated to create "If I Were a Rich Man."
With the dust having settled since "Black Ink Crew" arrived…

RELATED ARTICLES
Brown is getting backlash after calling the former Trump press secretary a "good guy."


China purchased a comparatively small amount of U.S. soybeans several days ago after promising to boycott U.S. farm products amid deteriorating trade negotiations with the Trump administration.Beijing reached agreements last week to buy 9,589 metric tons of American soybeans for the current marketing year and 66,000 metric tons for the following year, which starts September 1, according to data from the U.S. Department of Agriculture released Thursday.An August 5 statement from China's Ministry of Commerce said Chinese companies would boycott American farm products in response to the Trump administration's heavy tariffs on Chinese products. In May, the White House upped tariffs on $200 billion worth of Chinese imports from 10 percent to 25 percent, claiming Beijing had reneged on the previously agreed terms of a trade deal. The U.S. also currently has a 25 percent tariff on $50 billion worth of Chinese high-tech products.In response, China has slapped 25 percent tariffs on tens of billions in U.S. goods, including cars, planes, propane, soybeans, beef, and whiskey. The duties caused a steep drop in American farm exports, and the Trump administration has since compensated farmers up to $28 billions for their losses.Despite apparently breaking its boycott, China, which is the world's largest soybean importer, is still not purchasing anywhere near as many American soybeans as it has in the past. Last year, American sales of soybeans to China dropped 74 percent as Beijing gave its busine
Spicer "will be in charge of assessing audience size," joked the show's host
Broadcast primetime live same-day ratings for Wednesday, August 21,…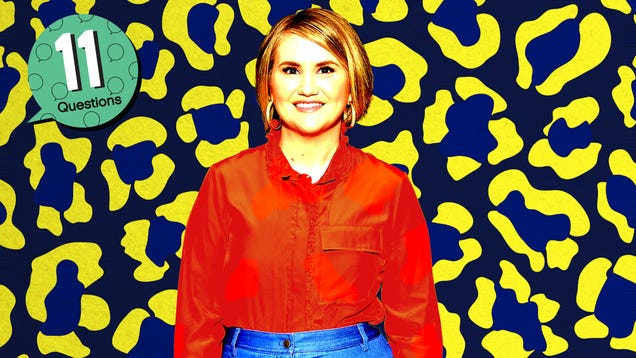 Jillian Bell began her career as a writer on Saturday Night Live, but it wasn't long before she was stealing scenes in everything from Workaholics and Eastbound & Down to Paul Thomas Anderson's The Master. Now, the actor and comedian is headlining films like Brittany Runs A Marathon and Lynn Shelton's Sword Of Trust …

Read more...


A fascinating love letter to "Fiddler on the Roof" asks: What makes the quintessentially Jewish musical speak to everyone?
In this jolt of a movie, a driver and a passenger hurtle through Milwaukee together, finding each other as they open up a world.
Bill Maher mocked Representative Rashida Tlaib (D., Mich.) Wednesday after she called for a boycott of his program, HBO's Real Time With Bill Maher, in response to his criticism of the Boycott Divestment and Sanctions (BDS) movement."Some people have one move only: boycott. Cancel. Make-go-away," Maher wrote on Twitter Wednesday. "But here's the thing, the house voted 318 to 17 to condemn the BDS movement, including 93% of Dems. Does Tlaib want to boycott 93% of her own party?" Some people have one move only: boycott. Cancel. Make-go-away. But here's the thing, the house voted 318 to 17 to condemn the BDS movement, including 93% of Dems. Does Tlaib want to boycott 93% of her own party? pic.twitter.com/0QrPQmwwiw -- Bill Maher (@billmaher) August 21, 2019Maher was responding to Tlaib's recent suggestion that his opposition to the BDS movement warranted a boycott of his program. Maybe folks should boycott his show. I am tired of folks discrediting a form of speech that is centered on equality and freedom. This is exactly how they tried to discredit & stop the boycott to stand up against the apartheid in S. Africa. It didn't work then and it won't now. https://t.co/Oa49ZVfrVN -- Rashida Tlaib (@RashidaTlaib) August 17, 2019Tlaib was barred from entering Israel earlier this month over her support for the BDS movement. She was subsequently offered a humanitarian exemption so that she could visit her ailing grandmother but refused to accept it.The freshman Michigan lawmaker first announced her
Max Lewkowicz's documentary exposes the behind-the-scenes drama and on-stage magic of 'Fiddler on the Roof'
Spike Lee narrates a sequence from his film, which is celebrating its 30th anniversary in a digitally restored Blu-ray edition from the Criterion Collection.
Almost a decade after her award-winning debut, the author releases her follow-up, an epic set in the American West in which the living commune uneasily with the dead
Octavia Spencer, who won an Academy Award for her performance in acclaimed social drama The Help, has teamed again with that film's director. Ma, however, is most definitely not a social drama. Instead, Ma looks to be a positively chilling psychological thriller. Read onward to learn all we know. Who stars? Octavia Spencer stars as Sue Ann, better known as Ma. When she is introduced, she appears to be a mysterious character, possibly in a supporting role. Very quickly, however, she takes center stage as her background is slowly revealed. After The Help, Spencer earned more Academy Award nominations for Hidden Figures and The Shape of Water. Luke Evans and Juliette Lewis also star; they portray the parents of two different teenagers who are part of a group who come to...
Read More