Chinese police said Saturday they released an employee at the British Consulate in Hong Kong as the city's pro-democracy protesters took to the streets again, this time to call for the removal of "smart lampposts" that raised fears of stepped-up surveillance. Public security authorities in Shenzhen, the mainland city bordering Hong Kong, said Simon Cheng Man-kit was released as scheduled after 15 days of administrative detention.


Summer Worden, a former US Air Force intelligence officer living in Kansas, has been in the midst of a bitter separation and parenting dispute for much of the past year.So she was surprised when she noticed that her estranged spouse still seemed to know things about her spending. Had she bought a car? How could she afford that?


Test your Broadway knowledge.
An unmanned spacecraft carrying Russia's first humanoid robot to be sent into orbit failed to dock automatically at the International Space Station on Saturday, in a new setback for Moscow. "Russian cosmonauts issued a command to abort the automated approach of an uncrewed Russian Soyuz spacecraft to the International Space Station," the US space agency NASA said in a statement. "The craft was unable to lock onto its target at the station," and "backed a safe distance away from the orbital complex while the Russian flight controllers assess the next steps," NASA said.


The revue, which showcased numbers from some of Prince's most beloved work, opened on Broadway in 2017.
More than 40,000 fans packed into Chantry Park in Ipswich for the first night of four homecoming tour dates.
There are about 13,885 nuclear weapons in the world. Here's an overview of the world's nuclear states and their arsenal.


Iran has test fired a new missile, the commander of Iran's Revolutionary Guards, Major General Hossein Salami, said on Saturday, according to the Tasnim news agency. "Our country is always the arena for testing a variety of defense and strategic systems and these are non-stop movements towards the growth of our deterrent power," Salami said. U.S. President Donald Trump pulled out of an international agreement on Iran's nuclear program last year and stepped up sanctions on Tehran in order to curb its development of ballistic missiles and its support for proxies in Syria, Yemen, Lebanon and Iraq.


A Russian Soyuz spacecraft carrying a humanoid robot failed to dock with the International Space Station (ISS) on Saturday, Russian news agencies reported, citing a live broadcast. The FEDOR (Final Experimental Demonstration Object Research) robot on its way to the ISS on a planned two-week mission to support the crew and test its skills. The docking process, originally planned for 0530 GMT, failed due to issues related to the automatic docking system, news agency, Interfax added, cited NASA TV as saying.


The Suffolk star's world tour is drawing to a close over four nights in his home town of Ipswich.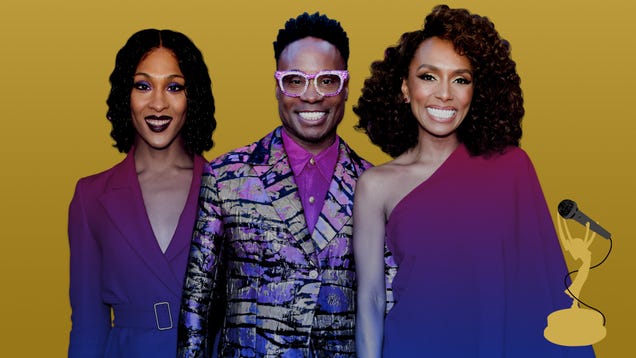 Season two of FX's Pose came to a triumphant end earlier this week, but not before giving some of its characters—and viewers—a big scare. As Blanca, who's played with tremendous grace and skill by MJ Rodriguez, prepared for a final farewell, Pray Tell (the incandescent Billy Porter) and the rest of her family gathered…

Read more...


Back in the mid-'60s, Berry Gordy Jr. commissioned Smokey Robinson to pen the "Motown Company Song," which declared the iconic...
Robbie Corey-Boulet's "Love Falls on Us" points out the negative consequences of American humanitarian efforts abroad.
Berry Gordy revisits his label's influence, and Matt Smith portrays the iconic American photographer Robert Mapplethorpe.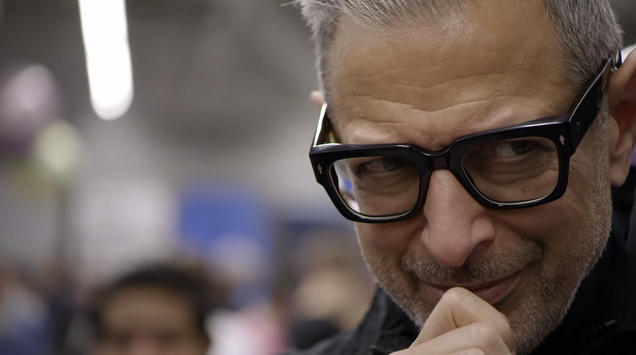 Please consider this a condensed and curated list of all the things Jeff Goldblum is currently fascinated by, per the trailer for his new Disney show The World According to Jeff Goldblum, a 2-minute video that somehow encompasses more "Mmms" and "Ahhhhs!" than human science previously thought possible:

Read more...


Doubt, you shall no longer have. Star Wars filmmaker Kathleen Kennedy and franchise vet Ewan McGregor took the stage at the close of the D23 Expo on Friday evening to announce/confirm that the Scottish actor will reprise his role as Obi-Wan Kenobi in a live-action series for Disney . In fact, Kennedy touted that all of […]



RELATED ARTICLES
Disney released the first trailer for "The World According to Jeff Goldblum" during D23 Expo Friday, revealing that the show's star is interesting in "a lot of things," including, but not limited to, sneakers, denim, ice cream, jewelry and tattoos."I know nothing, that's the premise," Goldblum says.Watch the trailer below, in which the Disney star breaks into song and dances around, generally being his delightful self.Also Read: 'Ms. Marvel,' 'Moon Knight' and 'She-Hulk' Shows Set at Disney Here's the official description for the upcoming series: Through the prism of Jeff Goldblum's always inquisitive and highly entertaining mind, nothing is as it seems in this new series. Each episode is centered around something we all love - like sneakers or ice cream - as Jeff pulls the thread on these deceptively familiar objects and unravels a wonderful world of astonishing connections, fascinating science and history, amazing people, and a whole lot of surprising big ideas and insights.In case you haven't heard, Disney is preparing the launch of Disney , its own streaming competitor to challenge Netflix and Amazon. The upcoming platform will be available beginning Nov. 12 for $6.99 a month (or as part of a $12.99 bundle with Hulu and ESPN ).Also Read: 'The Mandalorian': Disney Unveils First Poster for Live-Action 'Star Wars' Series (Photo)Along with being the home of its own vast library of content,
Ewan McGregor will reprise his "Star Wars" role as Jedi Master Obi-Wan Kenobi in a series for the upcoming Disney streaming service, the actor announced to fans of the beloved movie franchise on Friday.
A song-by-song look at 'Lover'
First Country is a compilation of the best new country songs, videos and albums that dropped this week. Several memorable country albums were...
Taylor Swift revealed her Lover track "Death by a Thousand Cuts" was inspired not by one of her own public breakups, but by a Netflix...
MTV has lined up a star-studded finale performance for Monday's Video Music Awards that will pay tribute to New Jersey, featuring several artists...

RELATED ARTICLES
First thing's first: Taylor Swift's seventh studio album, Lover, is 18 tracks long, and none of the tracks are bad. It's a...
Wildcats, it's time to getcha head back in the game!


Hotline shut down by US Immigration and Customs Enforcement connected detained migrants to an advocacy groupFounded in 2013, the hotline connected migrants with advocates at Freedom for Immigrants, which also consulted for the Netflix production and was named in the show. Photograph: Handout/Getty ImagesUS Immigration and Customs Enforcement (Ice) has shut down a national hotline that connected detained migrants to an advocacy group, a month after the hotline was featured in a storyline in the final season of the hit TV series Orange is the New Black.Founded in 2013, the hotline connected migrants in the world's largest immigration detention system with advocates at Freedom for Immigrants, which also consulted for the award-winning Netflix production and was named in the show.Freedom for Immigrants runs and supports visitation programs in detention centers. It sent a cease-and-desist letter to Ice, alleging the government agency was retaliating and violating its right to exercise free speech after its profile grew."Ice is attempting to silence its critics and block people in immigration detention from connecting with communities on the outside," said Christina Fialho, the group's co-executive director. "It's disappointing, but not unexpected, that Trump's Ice would engage in such cruel and undemocratic behavior."Shawn Neudauer, an Ice spokesman, said all Ice facilities provide detainees with reasonable access to phones and that detainees are allowed to make free calls to an Ice-approv
Lawyers for U.S. President Donald Trump asked a federal appeals court on Friday to block Deutsche Bank AG and Capital One Financial Corp from handing the financial records of the president's family and the Trump Organization to Democratic lawmakers. The case, before the 2nd U.S. Circuit Court of Appeals in Manhattan, is one of several legal battles between the Democrats, who took control of the U.S. House of Representatives in January, and the Republican president, who is seeking re-election in November 2020. In subpoenas issued in April, Democratic lawmakers asked the banks for records related to Trump, his adult children and the Trump Organization.



RELATED ARTICLES
A British consulate employee detained in China has returned to Hong Kong, his family said Saturday. Simon Cheng disappeared after visiting the neighbouring city of Shenzhen on August 8 and was placed in administrative detention by police. "Simon has returned to Hong Kong," his family said in a Facebook post, adding he would take "some time to rest and recover".


He began his career creating magazine advertisements and covers for TV Guide, and later focused on vibrant new versions of classic children's tales.


Here are a bunch of little bites to satisfy your hunger for movie culture:   Director Commentary of the Day The Sundance Film Festival hit Brittany Runs a Marathon opens in theaters this weekend. For the New York Times, writer/director Paul Downs Colaizzo shares some memorable moments from the Jillian Bell-led indie comedy, breaking the scenes down through a voiceover commentary:   Actor in the Spotlight Andie MacDowell, who co-stars as the matriarch of a...

Read More

Read Comments



RELATED ARTICLES
The singer gave fans a subtle hint about her new album.

RELATED ARTICLES
The comedian puts laughing matters aside — for now, at least — to go deep in "Brittany Runs a Marathon."
It's not every day Taylor Swift releases a new, full-length album. Today is that day. At midnight, TayTay unleashed Lover, her seventh studio...
The first trailer for the Disney series "The Mandalorian" premiered at D23 and "Star Wars" fans are thrilled.


The Pakistani-American hero will join "She-Hulk" and "Moon Knight" in next wave of live-action Disney series.


The popular Hulk spinoff has long been a fan-favorite comic

RELATED ARTICLES
Let's hope his direwolf, Ghost, lands a role as his sidekick.

RELATED ARTICLES
Viva Friday is a compilation of the best new Latin songs, albums and videos recommended by the Billboard Latin editors. "Indeciso...
The Star Wars series will debut with the launch of Disney in November
Hong Kong anti-government protesters marched in a gritty industrial district of the Chinese-ruled city on Saturday, with some police wearing new black masks looking on, as China freed a British consulate worker whose detention helped fuel tension. The offshore airport and the roads and railways leading to it were operating normally despite plans by protesters to implement a "stress test" of transport links and disrupt traffic after weeks of unrest in the Chinese-ruled city. Authorities had taken out a court order to prevent demonstrations at the airport, which was forced to close for part of last week after protesters thronged the main terminal for several days, grounding around 1,000 flights and occasionally clashing with police.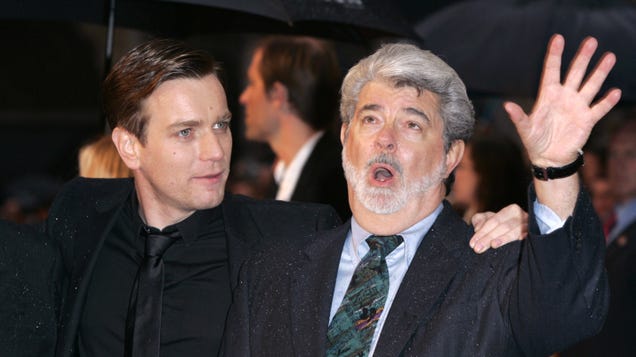 Last week we reported on a rumor that Ewan McGregor—who's always made it extremely clear that he'd back for more Star Wars stuff pretty much the second anybody asked him—might soon be reprising the role of Jedi master Obi-Wan Kenobi for a new Disney show. Said rumor has now been confirmed, courtesy of McGregor…

Read more...



RELATED ARTICLES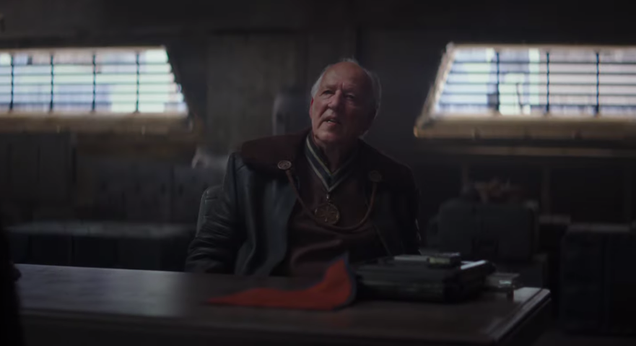 After months of build-up, Disney finally showed off the first official trailer for its upcoming Disney Star Wars Western The Mandalorian today. But while there are many things to recommend about this footsome age—from the way it defies the cheapness inherent in the medium to look like bona fide Star Wars shit, to…

Read more...


Final broadcast primetime live same-day ratings for Thursday, August…
For a fifth aggregate week, Ed Sheeran's No. 6 Collaborations Project (Asylum/Warner Music) is No. 1 on the Official Charts Company's U.K....
Broadcast primetime live same-day ratings for Thursday, August 22,…
A look at Ed's early years as the global star returns to Suffolk for a series of homecoming gigs.
The Tony-nominated actor celebrates his birthday August 23.

RELATED ARTICLES
An Illinois State Police trooper who was shot Friday while executing a search warrant in East St. Louis has died, according to state police.


Cases before N.C. Supreme Court show link between slavery, Jim Crow and modern death penalty is as connected as 'ropes of the lynch-man's noose'


At long last, Lover is here. Taylor Swift's seventh studio album — clocking in at a meaty 18 tracks, her longest album yet — arrived Aug. 23 to satisfy her legion of fans and give listeners plenty to stew over as they parse through the insider references, Easter Eggs and lyrical twists that make the…
Jonathan Coe's latest concerns several generations of characters in the years leading up to the Brexit vote and the Trump presidency.
Jonathan Coe's latest concerns several generations of characters in the years leading up to the Brexit vote and the Trump presidency.
The writer and director Paul Downs Colaizzo discusses a sequence where the lead character of his film, Brittany (Jillian Bell) tries to begin an exercise routine.
In her Help Desk column, Judith Newman shares books on "adulting" — learning the skills we need to make it in the world, without Mom or Dad at the ready.
Broadcast primetime live same-day ratings for Wednesday, August 21,…
In this jolt of a movie, a driver and a passenger hurtle through Milwaukee together, finding each other as they open up a world.
This film about Vita Sackville-West and Virginia Woolfe is a droopy tale of dissatisfied women and their brushed-aside men.
Ansel Elgort, Luke Wilson, Sarah Paulson, Oakes Fegley, Finn Wolfhard also star in film version of 2013 novel
Octavia Spencer, who won an Academy Award for her performance in acclaimed social drama The Help, has teamed again with that film's director. Ma, however, is most definitely not a social drama. Instead, Ma looks to be a positively chilling psychological thriller. Read onward to learn all we know. Who stars? Octavia Spencer stars as Sue Ann, better known as Ma. When she is introduced, she appears to be a mysterious character, possibly in a supporting role. Very quickly, however, she takes center stage as her background is slowly revealed. After The Help, Spencer earned more Academy Award nominations for Hidden Figures and The Shape of Water. Luke Evans and Juliette Lewis also star; they portray the parents of two different teenagers who are part of a group who come to...
Read More


GREAT NEWS Wicked this way comes in 2021: After many years of Universal planning for a movie version of Wicked, the musical adaptation has set a release date for December 2021 with Billy Elliot director Stephen Daldry at the helm. Find out everything we know about the movie here.   EXCLUSIVE BUZZ Mike Mitchell on The Lego Movie 2: The Second Part: We talked to Mike Mitchell, the director of The Lego Movie 2: The Second Part about how he came to the Lego-verse, the future of this franchise and the Jason Momoa and Bruce Willis cameos. Read the whole interview here.    COOL CULTURE A Star is Born sound design breakdown: Insider puts the spotlight on the Oscar-nominated engineers behind the sound design for A Star is Born...
Read More


If you've got a particular personality type, you might be predisposed to be musically skilled.  If you've ever taken music lessons, you've had it drilled into your head that "practice makes perfect." But is that really all there is to it? According to a new study in the Journal of Research in Personality, your musical ability could also be hinged on something a little more engrained: your personality. Researchers from the University of Cambridge and Goldsmiths, University of London, in the U.K., in conjunction with the BBC, put more than 7,000 people through a series of musical tests, including melodic memory and rhythmic perception tests. These were then linked to their scores on a Big Five personality trait test, which examined people's scores on the traits of openness, conscientiousness, extraversion, agreeableness, and neuroticism.  Among the findings: The trait of openness is a key predictor of musical ability.