These findings contradict a Hennepin County Attorney's Office autopsy that found no evidence of "traumatic asphyxia or strangulation."



RELATED ARTICLES
President Donald Trump declared himself the "president of law and order" in a Rose Garden speech Monday afternoon (June 1), threatening military response to protests if the violence does not ease.

RELATED ARTICLES
Proceeds from the June 1 stream will go to the NAACP Legal Defense Fund.

RELATED ARTICLES
"Cops: Don't be white chauvinists. Arrest the other three!!!" Apple's sign reads.

RELATED ARTICLES
Christo's next project, as well as his monthslong exhibition are still slated to appear later this year as planned
Darius Rucker has officially spoken out against George Floyd's unlawful death.
New York's Metropolitan Opera will keep its curtains closed until a New Year's Eve opening gala, it said on Monday, as it announced a season shortened by the coronavirus epidemic.
"This is precisely the time to contemplate what it means to stand as an ally. I hope others in my position do as well."
After a weekend of nationwide protests and riots, Trump went on an extended rant Monday morning in a conference call with governors of both parties.


Ty Dolla $ign voiced how apparent police brutality in America continues to be following the unlawful murder of George Floyd in a new song he recorded last night (May 31).
The season is now scheduled to launch December 31 with a special reopening gala.
The playwrights conference will develop new works—virtually—with Kirsten Greenidge, Lileana Blain-Cruz, David Zheng, and others.
The company remains hopeful that a New Year's Eve show can occur.
In a one-hour conversation posted to Bob's YouTube channel on Saturday (May 30), the two former Drag Race stars discussed the protests revolving around the death of George Floyd, and why it is vitally important to say that black lives matter.
Youth television channel MTV and other stablemate channels said they will go dark around the world on Monday to mark the death in police custody of George Floyd, joining other U.S. entertainment outlets in condemning racial inequality.
Where did Killing Eve lose its way?
President Donald Trump slammed the nation's governors as "weak" in a conference call following violence in cities across the country.


Every month, subscription streaming services add a new batch of titles to their libraries. Here are our picks for June.
The playwrights conference will develop new works—virtually—with Kirsten Greenidge, Lileana Blain-Cruz, David Zheng, and others.
Penguin Random House, HarperCollins, Hachette and Wiley accused the nonprofit of piracy for making over 1 million books free online.
As protests spread across the country, musicians are joining those who are gathering to call for an end to systemic racism and police brutality.
The latest report from the health agency relies on four different data sets that suggest COVID-19 wasn't widely circulating in the country until the end of January




One of the hospitals in Italy that has borne witness to the worst of the pandemic says that it's noticed a marked change in their new patients: the virus inside them seems to be losing its potency.

Alberto Zangrillo is the head of the San Raffaele Hospital in Milan. Talking to Italy's RAI television, he said: "In reality, the virus clinically no longer exists in Italy."

According to Zangrillo, swab tests on patients performed over the last 10 days showed a much lower viral load compared to ones carried out a month ago.

In other words, the new patients have noticeably less of the virus in their bodies.

He also said that some experts were too alarmist about the prospect of a second wave of infections and politicians needed to take into account the new reality.

The statement is being treated with caution by the Italian government and other health officials, though.

A spokesperson for the Italian health ministry asked doctors not to confuse Italians until there was scientific evidence that the virus has disappeared.

They instead urged Italians to continue to follow social distancing rules and maintain maximum caution.

Italy has the third-highest death toll in the world, with over 33,000 people dying from COVID-19 since late February. It also ha
Hong Kong police on Monday banned an upcoming vigil marking the Tiananmen crackdown anniversary citing the coronavirus pandemic, the first time the gathering has been halted in three decades. The candlelight June 4 vigil usually attracts huge crowds and is the only place on Chinese soil where such a major commemoration of the anniversary is still allowed. Last year's gathering was especially large and came just a week before seven months of pro-democracy protests and clashes exploded onto the city's streets, sparked initially by a plan to allow extraditions to the authoritarian mainland. But police rejected permission for this year's rally saying it would "constitute a major threat to the life and health of the general public", according to a letter of objection to organisers obtained by AFP. Hong Kong has managed to keep the virus mostly in check, with just over 1,000 infections and four deaths. Bars, restaurants, gyms and cinemas have largely reopened in recent weeks. In the last two days five local infections were reported, breaking nearly two weeks of zero tallies. Organisers accused police of using the virus as an excuse to ban the rally. "I don't see why the government finds political rallies unacceptable while it gave green lights to resumption of schools and other services ranging from catering, karaoke to swimming pools," said Lee Cheuk-yan, chairman of the Hong Kong Alliance which has organised every vigil since 1990.



RELATED ARTICLES
Italian doctors said the coronavirus was not as potent now as it was at the beginning of the pandemic.


Rep. Matt Gaetz, R-FL., tweeted "Now that we clearly see Antifa as terrorists, can we hunt them down like we do those in the Middle East?"


Fox News senior political analyst Brit Hume joins Bret Baier on 'Special Report.'


"I think that the ICC and the world will see that we are determined to prevent having Americans and our friends and allies in Israel and elsewhere hauled in by this corrupt ICC."


Kellie Chauvin is not asking for any spousal support in divorce papers she filed.


On May 25, Minneapolis police officers arrested George Floyd, a 46-year-old black man, after a deli employee called 911, accusing him of buying cigarettes with a counterfeit $20 bill. Seventeen minutes after the first squad car arrived at the scene, Floyd was unconscious and pinned beneath three police officers, showing no signs of life.By combining videos from bystanders and security cameras, reviewing official documents and consulting experts, The New York Times reconstructed in detail the minutes leading to Floyd's death. The Times' video shows officers taking a series of actions that violated the policies of the Minneapolis Police Department and turned fatal, leaving Floyd unable to breathe, even as he and onlookers called out for help.The day after Floyd's death, the Police Department fired all four of the officers involved in the episode, and on Friday the Hennepin County attorney, Mike Freeman, announced murder and manslaughter charges against Derek Chauvin, the officer who can be seen most clearly in witness videos pinning Floyd to the ground. Chauvin, who is white, kept his knee on Floyd's neck for 8 minutes and 46 seconds, according to the criminal complaint against him. The Times' video shows that Chauvin did not remove his knee even after Floyd lost consciousness, and for a full minute after paramedics arrived at the scene.The three other former officers, Thomas Lane, J. Alexander Kueng and Tou Thao -- all of whom can be seen in The Times' video participat
Tyler, the Creator issued a statement about his beloved GOLF shop on Fairfax Avenue being damaged during the Los Angeles protests over the weekend.
Missing parties and parades during Pride Month? These movies will fill your screen with joy, history and rainbows.
The United States is considering the option of welcoming people from Hong Kong in response to China's push to impose national security legislation in the former British colony, U.S. Secretary of State Mike Pompeo said in remarks released on Monday. Influential Republican Senate leader Mitch McConnell told that chamber on Monday he hoped the Trump administration would soon identify specific ways to "impose costs on Beijing" for curbing freedoms in Hong Kong, and said the United States should mirror the response of other democracies and open its doors to people from the territory. Speaking to the American Enterprise Institute on Friday, Pompeo gave no details about immigration quotas or visas when asked about Hong Kong, and merely said: "We are taking a look at it."


Two Atlantic Records execs have issued an impassioned plea that #TheShowMustBePaused in response to the deaths of George Floyd, Breonna Taylor, Ahmaud Arbery and others as part of Tuesday's (June 2) "Black Out Tuesday" events.
The June 28 event, hosted by Michael Urie, will cap off June's Pride Plays events.
From a new Netflix rom-com to a retro sci-fi movie on Amazon to the final Trip film.
Leading record labels will mark "Black Out Tuesday" this week, suspending business and working with communities to fight racial inequality after protests erupted in the United States following the death of a black man, George Floyd, in police custody.

RELATED ARTICLES
The artist known as Christo was famous for wrapping huge buildings and entire coastlines in fabric.
John Oliver went after Tucker Carlson because of the Fox News host's views on the George Floyd protests and for his rhetoric on mail-in voting.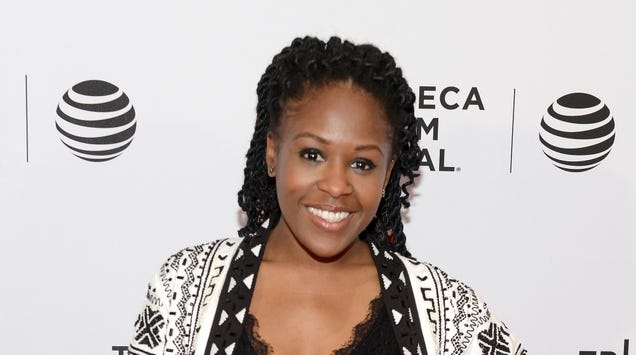 According to Deadline, LeBron James and Maverick Carter's SpringHill Entertainment production company is set to produce a documentary on Black Wall Street and the Tulsa race massacre of 1921, with Bad Rap's Salima Koroma directing. This year marks the 99th anniversary of the massacre, and for those who aren't familiar…

Read more...


Many Latin music record labels, from Universal Music Latin Entertainment to Rich Music, express the importance of participating in "Blackout Tuesday."
A large study finds that precautions like social distancing, wearing face masks and eye protection can reduce the risk of spreading coronavirus infections


"People don't have a baseline of an understanding of what anti-blackness even is," a Hmong American organizer told NBC Asian America.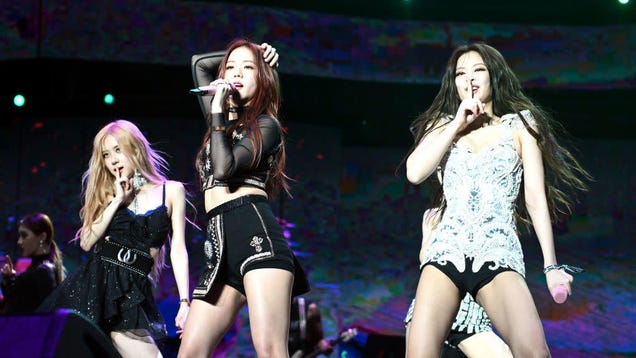 God bless the K-pop fans. Rather than use the strength of the world's most powerful, musician-affiliated armies for bad, groups of hyper-dedicated social media stans came together last night to direct their might toward a noble cause: Breaking the Dallas Police Department's protester snitching app.

Read more...


British and EU negotiators are set to clash over the terms of a new extradition treaty during a crunch round of trade talks with Brussels, which start on Tuesday. The UK will demand its judges have greater powers to refuse EU extradition requests than under the European Arrest Warrant (EAW) system it must leave at the end of the year. Warrants could be dismissed if there had not yet been a decision to charge or try the wanted suspect to prevent long periods of pre-trial detention, under the British plan, or if the UK courts think the cost of an arrest outweighs the seriousness of the offence. The European Commission wants EU courts to be able to refuse UK extradition requests for suspects facing whole life sentences unless Britain undertakes to review the penalty either on request or, at the latest, 20 years after the sentence. Whole life sentences have been subject to failed legal challenges on the basis they break the European Convention on Human Rights. The UK has refused to commit to never leaving the Convention during the negotiations, which is an EU condition for continued criminal database sharing, but insists it won't leave it. Brussels also wants judges to refuse extradition requests if they believe they are motivated by the suspect's "sex, race, religion, ethnic origin, nationality, language, political opinions or sexual orientation". The EAW replaced bilateral extradition agreements between countries with a much faster system that involved the judiciary directly rather t
We're all just doing our part, okay?
It did not appear that any marchers were struck by the truck as it moved through the crowd on the westbound lanes of Interstate 35, honking. The freeway was closed to traffic at the time.

A Reuters witness said the truck driver was dragged out of the cab of his tractor-trailer rig and beaten by protesters before he was taken into custody by Minneapolis police. A Reuters photo showed him shirtless and covering his face as he stood next to a police officer.

"Very disturbing actions by a truck driver on I-35W, inciting a crowd of peaceful demonstrators," the Minneapolis Department of Public Safety said on Twitter. "The truck driver was injured & taken to a hospital with non-life threatening injuries. He is under arrest. It doesn't appear any protesters were hit by the truck."




Mountains, museums, bridges and Central Park were just some of what he used to make astonishing and popular art with his wife and collaborator, Jeanne-Claude.

RELATED ARTICLES
Latin artists like Residente and Amara La Negra, among others, are speaking out after the death of George Floyd to demand justice and express their solidarity with the black community.

RELATED ARTICLES
The "Jimmy Kimmel Live!" host slammed the president for fanning the flames of the protests over the death of George Floyd.


Ariana Grande, Vince Staples, Ice Cube and more artists reacted to ex-Minneapolis police officer Derek Chauvin being charged with third-degree murder and manslaughter Friday (May 29) after he knelt on George Floyd's neck, which ultimately resulted in his death.
As the art world mulls whether a return to "normalcy" should be its goal, publishers mine the archives of artists who found their own counterpaths.