Strobe lights were dancing over the London nightclub when Liberal Democrats leader Vince Cable tapped the microphone and hushed the room with a call to keep Britain in the EU. It was the grandfatherly figure's closing act in an unorthodox campaign that propelled his party of political outcasts to a top-two finish in European elections in which he embodied Britain's anti-Brexit voice. The Liberal Democrats even came first in the Islington borough of London that the main opposition Labour Party leader Jeremy Corbyn represents in the UK parliament.



RELATED ARTICLES
The Brexit Party has won nine of the first 10 regions to declare its results in the European elections - the North East, North West, East of England, Wales, West Midlands, East Midlands, Yorkshire & Humber, the South West and South East. In the process they have acquired 28 of the first 64 UK seats to be awarded. In the North East Nigel Farage's party recorded 39% of the vote, while they achieved 38% of the vote in the East of England, West Midlands and East Midlands, and 36% in Yorkshire & Humber. The Conservatives have lost a huge share of the vote across all regions, down 18% in the North East. The party is in fifth place, and on course for its lowest vote share in a national election since they formed in 1834. In London, the Liberal Democrats, who have performed well in all regions so far declared, topped the poll. European election: UK results - Follow all the latest European elections news in our liveblog The Grand Coalition of the centre-right and centre-left in the European Parliament could lose their 40-year majority, with exit polls predicting some 78 seats dropped between the two major establishment blocs. The European Peoples' Party (EPP) and Socialists & Democrats (S&D;) are predicted to suffer heavy losses amidst a surge of both populist and liberal support, with voter turnout at a 25 year high potentially reaching 51 per cent. In France, Marine Le Pen's far-right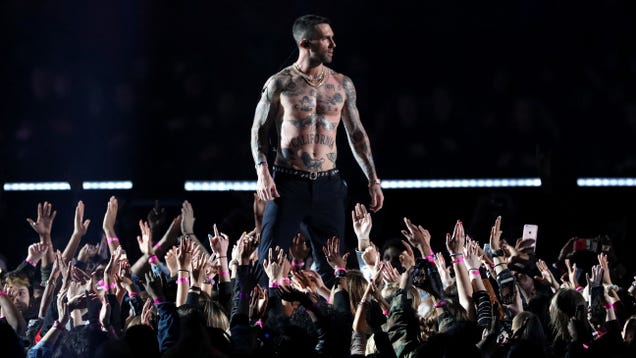 It's time for someone who you might not expect to be a good singer just by looking at them to take the stage for a sorrowful rendition of "Moves Like Jagger" or whatever, because longtime The Voice coach Adam Levine is stepping out of his spinning Emperor Palpatine chair for good. This comes from E! News, which says…

Read more...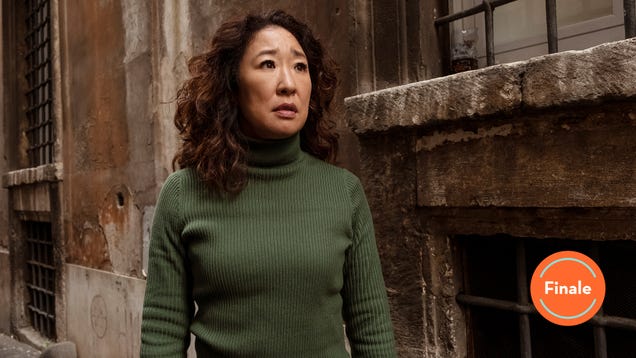 Early in the Killing Eve finale, Hugo jokingly calls Eve "Mrs. Robinson," and it's the exact sort of pat joke people have been making about The Graduate for years any time an older woman is involved with a younger man. But the reference turns out to be far more apt than he realizes.


Read more...


Summer travelers can expect busier airports, higher bag fees and seat selection fees, more basic economy tickets and potentially longer TSA lines.


Huawei Technologies' founder and Chief Executive Ren Zhengfei told Bloomberg https://bloom.bg/2HT7DUY that retaliation by Beijing against Apple Inc was unlikely and that he would oppose any such move from China against the iPhone maker. When asked about calls from some in China to retaliate against Apple, Ren said that he would "protest" against any such step if it were to be taken by Beijing.


European Parliament elections not only determine the make-up of the next EU assembly and help decide who ends up running top European institutions but can also play back into the national politics of the bloc's 28 member states. Here is a run-down of some of those national stakes as Sunday night's voting closes and exit polls and early results start to come in: FRANCE: Emmanuel Macron's allies put on a brave face as exit polls showed a narrow defeat at the hands of Marine Le Pen's far-right Rassemblement National party.


'Aladdin' did better than expected, grossing an estimated $86.1 million

RELATED ARTICLES
The far-right Flemish nationalist Vlaams Belang made strong gains Sunday in national, regional and European elections, partial results showed. Voting in the triple election was also marked by a protest outside Brussels Gare du Nord station at which police said 200 "yellow vest" anti-establishment protesters were arrested. The vote will set the stage for negotiations to form a government, five month after the ruling coalition collapsed and left Prime Minister Charles Michel in charge of caretaker administration with no majority.


Dozens of stars take to the stage for the three-day event in Stewart Park in Middlesbrough.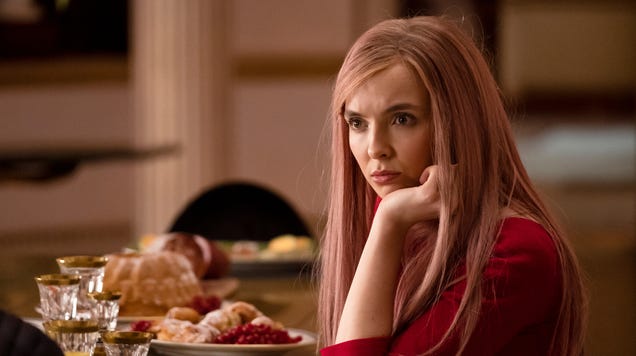 Here's what's happening in the world of television for Sunday, May 26. All times are Eastern.

Read more...


Venezuelan opposition leader Juan Guaido on Sunday played down the prospects for success at a new round of mediation with the government to be hosted by Norway next week, saying protests would continue until President Nicolas Maduro resigned. Norway said on Saturday that representatives of Venezuela's government and opposition will return to Oslo next week following an initial round of preliminary talks about how to address a long-running political crisis. Norway has a tradition of conflict mediation, including assistance with Colombia's 2016 peace deal between the government and leftist FARC rebels.


The company behind Bud Light will not be able to use two TV ads and two billboards regarding its light beer rivals.


As Persephone, Gray captures a wild abandon in a carefully crafted performance.
Elton John has penned an article for The Guardian detailing the making of his new biopic, Rocketman. In it, the singer reveals that he...
Broadcast primetime live same-day ratings for Saturday, May 25,…
LOS ANGELES (Variety.com) - Disney's live-action "Aladdin" is flying high with an estimated $105 million in North America during the four-day Memorial Day holiday weekend.
The actor, now known for Mockingbird and The Newsroom, takes us back to his first absurd comedic performance.
President Donald Trump tweeted that he was not concerned about the firing of "some small weapons" and praised North Korean leader Kim Jong Un.


The production opened May 26, 1964, at the Mark Hellinger Theatre.
Following is a summary of current world news briefs. Several Kurdish lawmakers and thousands of prison inmates in Turkey have ended their hunger strike after a call from jailed militant leader Abdullah Ocalan, one of the MPs said on Sunday, 200 days after the protest was launched. Pro-Kurdish Peoples' Democratic Party (HDP) lawmaker Leyla Guven began a hunger strike in November in a bid to end Ocalan's years of isolation by securing him regular access to his family and lawyers.


Activists in Latin America, home to some of the world's toughest restrictions on abortion, have denounced draconian new laws in places such as Alabama, warning they could result in the deaths of women.Campaigners in Honduras, one of five nations in Latin America with complete bans on abortion, and which also prohibits emergency contraception, have urged the government of president Juan Orlando Hernández to make it legal for women to obtain "the day after pill", and known by the acronym PAE."The emergency contraceptive pill is essential to avoid a pregnancy when you have unprotected sex, when condoms fail or in cases of rape," said Ana Fálope, a Honduran women's rights activist and leader of "Hablemos lo que es", the name of the legalisation campaign, and a commonly used phrase that translates as "let's call it what it is"."This emergency contraceptive is completely safe, has no side effects different from regular contraceptives, it does not affect women's fertility and does not cause cancer. This has been indicated by the World Health Organisation, which also believes that PAE should be available to all women."Activists say they have been dispirited by recent events in the US, where a succession of states have passed laws banning or restricting abortion, part of a campaign to try and force the Supreme Court to reconsider 1973's Roe v Wade ruling that gave women the right to a
Our guide to new art shows and some that will be closing soon.

RELATED ARTICLES
Miley Cyrus may have given a taste of what's to come later this week with her set at BBC Radio 1's Big Weekend, where she debuted three new...
The two-time Tony nominee shares her first theatrical experience and what make this most recent one so special.
Broadcast primetime live same-day ratings for Friday, May 24,…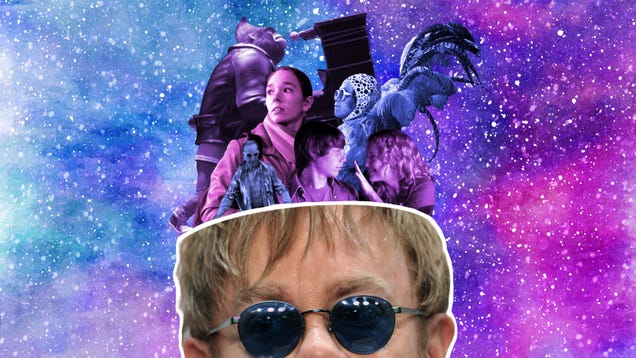 This week's question comes from A.V. Club contributor Caroline Siede, in honor of the release of Rocketman on May 31:

Read more...


A British climber, who became the latest person to die on Mount Everest this season, admitted before setting off that he feared the dangers of overcrowding in the "death zone". Robin Haynes Fisher, 44, died on his descent after reaching the 8,850-metre (29,035 feet) summit of the world's highest mountain. He passed away in the "death zone", the area named for the low levels of oxygen on descent from the summit. Mr Fisher, who lived in Birmingham, is one of at least eight climbers to die on the treacherous slopes in the current climbing season that ends this month. Hiking officials attributed most of the deaths to weakness, exhaustion and delays on the crowded route to the summit. In his last social media post on Tuesday, Mr Fisher wrote how he had changed his climbing plans in order to avoid the crowds. View this post on Instagram Climbed up to camp 3, 7500m but the jet stream had returned closing the summit after only 2 days so I descended to basecamp. Around 100 climbers did summit in those 2 days with sadly 2 deaths, an Indian man found dead in his tent at camp 4 and an Irish climber lost, assumed fallen, on his descent. A go fund me page has been set up for a rescue bid for the Irish climber but it is a well meaning but futile gesture. Condolences to both their friends and families. Both deaths happened above 8000m in the so called death zone where the majority of deaths of foreign climbers happen. Around 700 more people will be looking to summit f

RELATED ARTICLES
Saturday marks 40 years since the deadliest plane crash in American history when American Airlines Flight 191 crashed shortly after takeoff from O'Hare.


Light the grill, slather on the sunblock — and grab a book.

RELATED ARTICLES
"There's a spark in him," the actor says about John, "and you feel it when you meet him. There's just something and it's not really something that you can define"
Broadcast primetime live same-day ratings for Thursday, May 23,…
Guy Ritchie's family-friendly, CG-enhanced live-action version of Disney's animated hit surprises in all the right ways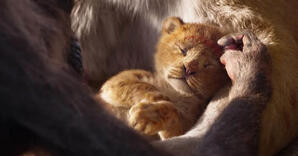 After the monster success of Jon Favreau's The Jungle Book in 2016, Disney announced that the director would take the helm of another "reimagining" of an animated classic, The Lion King. A string of casting announcements followed as we eagerly awaited a peek at footage. The first trailer looks simply amazing. Here's everything we know about the movie; watch the videos below. Will this be live-action, animated, or a combination of the two? The Lion King...

Read More

Read Comments


When political times are bad, humor is often the only remedy. Stephen Colbert tries to help here with an animated parody of President Donald Trump, his family and staff- first seen in small segments on his "Late Show" but expanded to a half-hour series for Showtime (where there's much less content restriction.) Everyone, on both political sides, is depicted here as caricatures as you'd see in newspaper political cartoons- Trump with an orange face and obviously fake hair, his wife Melania looking and talking a bit like "Natasha" from Rocky and Bullwinkle, daughter Ivanka as a stereotypical "valley girl" and (now-former) Attorney General Jeff Sessions oddly as a small gnome-like being, to name just a few. Each episode is given a loose plot that seems to exist mainly just to support the jokes the wri...Read the entire review




Fans of the Artemis Fowl books have been waiting a long time for the title character to appear on the big screen. The first of Eoin Colfer's eight books in the young adult (YA) series was published back in 2001 and there were plans at that time for a movie adaptation. Disney picked up the rights five years ago and things started to look positive. Now, we've got a 2019 release to anticipate.  We've also got the first teaser trailer for Artemis Fowl. Despite having just over a minute's worth of footage, there's a lot packed into the spot. Of course, it's still not enough time to fill us unfamiliars in with all the details of what the movie is about. So check out everything we know here before watching the teaser down below.  Who is Artemis...
Read More