Once again, it was the NFL at the top of…

RELATED ARTICLES
Seinfeld and The Big Bang Theory follow Friends and The Office in sealing huge streaming deals.

RELATED ARTICLES
(Bloomberg) -- Israel's election do-over looked set to produce a dramatic deadlock between legally embattled Prime Minister Benjamin Netanyahu and his political opponents, with no clear sign who will form the country's next government.The lack of a decisive victory would be a stunning setback for Israel's longest-serving leader, who gambled on a revote to strengthen his political hand -- and possibly keep himself out of jail -- after a disappointing result in April. It would also thrust Israel into further political turmoil and drag out policy paralysis at a time when diplomatic and regional security challenges are mounting.Netanyahu's nationalist Likud and former military chief Benny Gantz's centrist Blue and White are running neck and neck, the exit polls indicated. But each would need to bring in governing partners, and neither has the support of 61 of parliament's 120 lawmakers, the polls showed. The political horsetrading will be hot and heavy in the coming days as Netanyahu, who is battling corruption charges, and Gantz each try to line up the most support. There's also pressure to yoke their parties in a national unity government, a move that might require Netanyahu to step aside -- or be forced out.While the exit surveys suggest Netanyahu, popularly known as Bibi, may lose his grip on power, it's too early to eulogize him. Netanyahu is known as "the magician" for his deft political maneuvering, and he's likely to try to peel off some backing from the opposing center-left camp."The results here are

RELATED ARTICLES
The Grammy-nominated American Idol alum began her limited engagement as Jenna September 16.
The Washington Post has previously reported that the Trump administration is looking for ways the federal government can reduce homelessness.



RELATED ARTICLES
My Morning Jacket's Jim James, Mandy Moore, actor John C. Reilly, LP and Langhorne Slim are among the acts who will perform at the D'...
Plus, read an excerpt from an unearthed grant application by the Rent writer himself.
When Charli XCX said "I'm zooming like a jet ski, zoom zoom" on "2099," it turns out she meant it. On Tuesday (Sept. 17),...
Bill McKibben will be the curator of the festival, dedicated to fostering French-American intellectual exchange, which this year focuses on the environment.
Broadcast primetime live same-day ratings for Monday, September 16,…
Alicia Keys kicked off the rollout of her seventh studio album on Tuesday (Sept. 17) with the release of the vulnerable "Show Me Love"...
Final broadcast primetime live same-day ratings for Sunday, September…
Krysta Rodriguez, Andy Mientus, Nikki M. James, and more came out to celebrate September 16.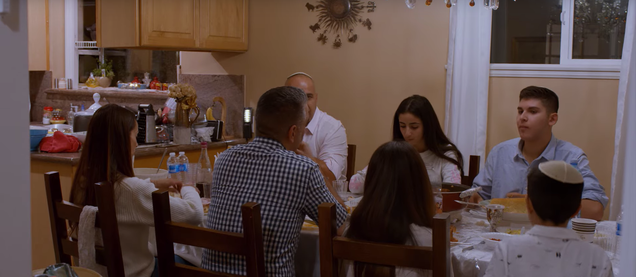 Today, Netflix released a trailer for Living Undocumented, a new documentary series about eight undocumented immigrant families living in the United States. According to a press release, the idea is to use their stories—which range from "harrowing to hopeful"—to "illuminate and humanize the complex U.S. immigration…

Read more...


Benjamin Moser's authorized biography of the essayist, critic and cultural icon Susan Sontag pays closest attention to its subject's persona as a "great original creation."
It was a relatively uneventful night in the Sunday cable…
Netflix will put human faces to the immigration debate with a documentary series called Living Undocumented. The series, which premieres...
Kodi Lee has amassed a huge following during his inspirational run on America's Got Talent, and you get the sense it's only going to grow...
Mariah Carey debuted on Tuesday (Sept. 17) the official theme song for the new black-ish spinoff series, mixed-ish. The fun new tune...
The America's Got Talent finals are underway, and 15-year-old crooner Benicio Bryant brought his A-game with an original song. After a...
New Zealand will be home again to hairy feet and pointed-ear Hobbits after Amazon Studios confirmed the Pacific country will be the location for its new "The Lord of the Rings" series, a TV show widely tipped to be the most expensive ever made.

RELATED ARTICLES
Aaron Thomas, 31, and Megan Mondanaro, 35, were arrested in Florida after they had sex in the back of a patrol car, according to police.


Israeli Prime Minister Benjamin Netanyahu fell short of securing a parliamentary majority with his religious and nationalist allies in national elections Tuesday, initial exit polls showed, setting the stage for a period of coalition negotiations that could threaten his political future and clear the way for him to be tried on corruption charges. Initial results posted by Israel's three major stations showed challenger Benny Gantz's centrist Blue and White party with a slight lead over Netanyahu's Likud. While the results do not guarantee that Gantz will be the next prime minister, they signaled that Netanyahu, who has led the country for over 10 years, could have real trouble holding on to the job.


Britain must accept the Iran nuclear deal is "dead" and join America in trying to force Tehran back to the negotiating table, former defence secretary Liam Fox said tonight. Mr Fox, who was in the cabinet until July, will use a speech in Washington to warn that the 2015 agreement was "flawed" from the start and that attempts to keep it alive are "futile". The intervention is effectively a call for Boris Johnson to join Donald Trump in withdrawing from the deal and comes amid escalating tensions in the wake of the attack on two Saudi oil facilities.  Iran's supreme leader on Tuesday ruled out talks with US officials "at any level", appearing to end hopes of a meeting between Mr Trump and Hassan Rouhani, Iran's president, at the United Nations in New York next week. Meanwhile King Salman of Saudi Arabia spoke for the first time since the drone attack over the weekend, calling on fellow world leaders to deliver a united message of condemnation. This satellite overview handout image obtained September 16, 2019 courtesy of Planet Labs Inc. shows damage to oil infrastructure from weekend drone attacks at Abqaig  He called on the international community "to shoulder its responsibility in condemning the perpetrators" and "clearly confronting" those behind it. The threat of imminent military action appeared to have faded, for now at least, as the Trump administration sought proof to back up its suspicion that Iran was behind the attacks. Since pulling the US out of the Iran nuclear deal, which was struck by his predeces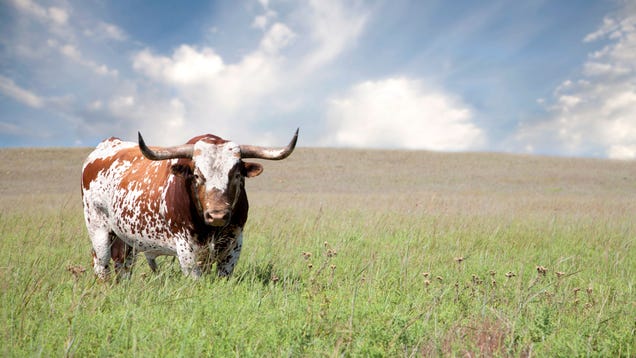 We tried to think of another way to phrase it. We stared at the computer screen for a good and long while, hoping to think up a properly tactful, objective, mature way to cover this morning's headline. But this is the best we could do, because apparently God really has abandoned His creations.


Read more...


If Iran was responsible for the shocking attack, it falls in line with a pattern of dangerous escalations to harm the US for its harsh sanctions.


A secretive sentencing deal penned by then-US Attorney Alex Acosta let Epstein leave jail to work in his private office 12 hours a day.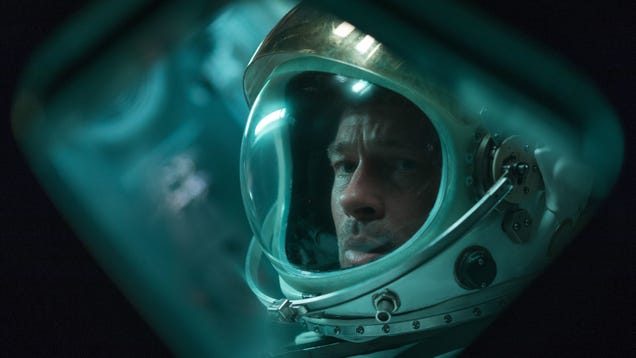 When we go to space, how much of our baggage will we bring with us? The question hangs over James Gray's Ad Astra, a mesmerizing sci-fi drama that takes us to a future where humanity has started to colonize the solar system and the stars have begun to lose some of their luster. There are Applebee's and souvenir stands…

Read more...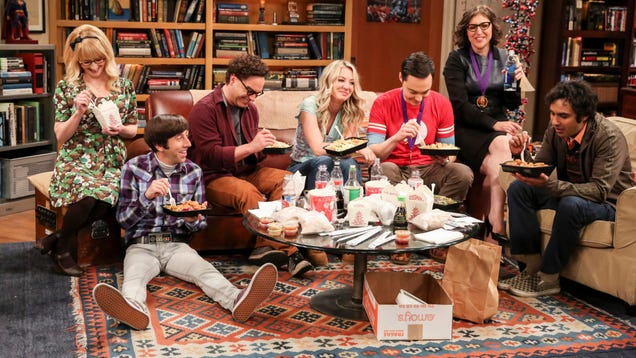 The syndicated network darlings are getting snapped up by the streaming overlords one by one, it seems. After Netflix recently announced its acquisition of Seinfeld for, reportedly, the modest price tag of $500 million, HBO Max managed to top that with a big fish of its own. Per The Hollywood Reporter, the forthcoming…

Read more...


If you'd like to live like British aristocracy for the day, now's your chance. The iconic mansion from the hit show and upcoming film "Downton Abbey" has been listed on Airbnb and will be open to select lords and ladies for a one night stay.Highclere Castle, which is used as the setting of the Masterpiece Theater drama, is a real location in Highclere, England, and its owner, the Countess of Carnavon, is the host who has listed her home on Airbnb. For one night only on Nov. 26, Highclere will open the doors to its 300 rooms for you and a guest to get a taste of the finer life in a manor house that dates back to the 17th century.And you can do so all for the price of $159 per night, which would honestly be a great price for even the 1920s.Also Read: 'Downton Abbey' Film Review: Adorable PBS Aristocrats Win the Class War, Again"You will get the opportunity to explore iconic rooms you know so well from 'Downton Abbey,' such as the Drawing Room and the Library," Lady Carnavon writes in her listing. "For one night, you can follow in the footsteps of kings and queens and enjoy life as a Lord or Lady to celebrate the upcoming motion picture event, 'Downton Abbey.'"The listing says that applicants must be verified Airbnb users with good customer reviews and have a passion for the show. The application period begins on Oct. 1 at 12 p.m. BST.Airbnb will also make a donation to the International Federation of Red Cross and Red Crescent Societies in honor of the listing. The film "Down
The star and writer-director James Gray concoct a cerebral sci-fi film about fathers and sons that's absolutely enthralling
Amazon has officially entered the lossless sound wars. On Sept. 17, the company launched Amazon Music HD, the highest tier of its subscription...
The Big Bang Theory streaming rights go to HBO Max


German Chancellor Angela Merkel on Tuesday called for a return to an international deal curbing Iran's nuclear activities as the only way to defuse tensions in the Middle East. "We believe that the deal to stop Iran from acquiring military nuclear capabilities is a building block we need to get back to," Merkel said during a news conference with Jordan's King Abdullah. "But there is also a long list of other burdens coming from Iran like the ballistic missiles program and its engagement in Syria," she said.


The rock frontman had been recovering from surgery and died of heart disease, adds the coroner.
Two films — one on the violent antidrug campaign in the Philippines, another on refugees from Myanmar — screen together.
Status anxiety reaches new heights in this unremarkable teen comedy.
Christopher Fitzgerald, Caitlin Houlahan, and Natasha Yvette Williams step back into the diner.
The American Theatre Wing Gala features the work of Jonathan Larson Grant recipients.
All 180 episodes of 'Seinfeld' will come to Netflix globally in 2021
Cars front man Ric Ocasek died peacefully over the weekend while recovering from surgery at his family's home in Manhattan, his wife, the actress and model Paulina Porizkova, said in an Instagram post on Monday.
Just a few days after Young Thug revealed that he underwent surgery, he proved that the grind don't stop by unveiling an artistic new video for...
Brad Pitt traded laughs on Monday in a call to the International Space Station with a NASA astronaut, who somersaulted during the zero-gravity interview ahead of this week's release of the actor's new film, the space thriller "Ad Astra."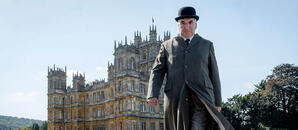 Here are a bunch of little bites to satisfy your hunger for movie culture:   Franchise Recap of the Day The Downton Abbey movie arrives in theaters this weekend, and whether you've never seen the PBS TV series or you've forgotten what happened since it went off the air, you're going to need a refresher on the story before you go. Fortunately, Focus Features has created this recap video to explain or remind you:   Movie Science of the Day...

Read More

Read Comments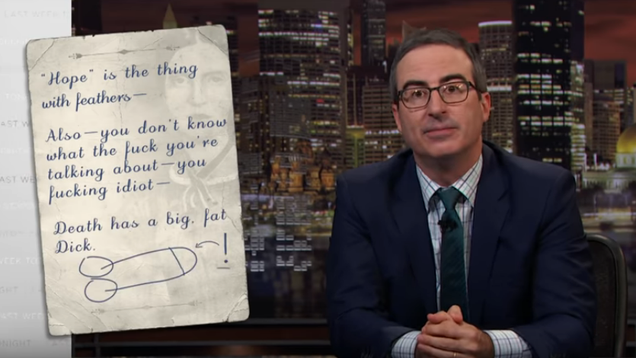 Just a word of advice to fear-mongering, race-baiting, anti-immigrant politicians: You probably don't want to piss off a guy who's been through the arduous legal immigration process—and who has an award-winning weekly TV show—by lying about immigration. That's a lesson certain to go unlearned by Donald Trump and the…

Read more...



RELATED ARTICLES
Last year's winner, 'Green Book,' later won the best picture Oscar award
The Tony nominee answers as many questions as she can in her (long) elevator ride from the green room to the stage at Feinstein's/54 Below—plus an exclusive performance.
In the new film, a visit from the king and queen upends Downton. In reality, a royal coming to stay could be even more dramatic.
In his novel "Gun Island," Amitav Ghosh challenges readers to deploy all their powers, rational and magical, to confront the demons of climate change.
The Saturday cable ratings were, once again, dominated by live…
Reel-Important People is a monthly column that highlights those individuals in or related to the movies that have left us in recent weeks. Below you'll find names big and small and from all areas of the industry, though each was significant to the movies in his or her own way. Bill Anagnos (1958-2019) - Stunt Performer. He was a stunt driver for Hackers, The Fisher King, Jungle Fever and the 1998 Godzilla and also performed stunts in Saturday Night Fever, Eternal Sunshine of the Spotless Mind, Catch Me If You Can, Doctor Strange, The Bourne Ultimatum, The Warriors and numerous other movies. He died of cancer on January 15. (Legacy) Jo Andres (1954-2019) - Filmmaker. Best known as the wife of Steve Buscemi, she also directed the shorts Black Kites and Liquid Tara and was...
Read More


A California woman reportedly faces the possibility of life in prison after jurors convicted her last week of murdering a homeless man in 2016 when she drunkenly struck him with her car — then continued down the road for more than a mile with his dead body in the seat next to her.

Esteysi "Stacy" Sanchez, 31, will be sentenced on May 31 to 15 years to life behind bars in the death of 69-year-old Jack Ray Tenhulzen, the San Diego Tribune reports.

Sanchez was found guilty on Friday of second-degree murder as well as gross vehicular manslaughter while intoxicated and hit and run.

Tenhulzen was mowed down along Mission Avenue in San Diego County early on June 27, 2016, as he walked on the sidewalk, according to the Tribune.

While Tenhulzen died immediately in the collision — his body smashed through the passenger side of the windshield — Sanchez did not stop driving.

Little more than a mile later, she parked her vehicle a block from her home and walked the rest of the way, according to the Tribune.

Jurors reportedly took a day to reach their verdict.

While Sanchez had no prior drunk-driving infractions, according to local TV station KSWB, prosecutors argued she committed murder given that evidence showed friends warned her not to drive home, according to the Tribune.

San Diego Deputy District Attorney Robert Bruce was happy jurors agreed.



"I think this sends a