Need a quick recap of the past week in movie news? Here are the highlights:   BIG NEWS Cary Fukunaga will direct the next James Bond movie: Following Danny Boyle's departure from the director's chair of Bond 25, the next installment of the 007 franchise has tapped Beasts of No Nation filmmaker Cary Fukunaga for the job. The release of the movie, which may be Daniel Craig's last in the role, also moved to 2020. Read everything we know here.    GREAT NEWS David Gordon Green has finished writing his Friday Night Lights movie: We recently talked to Halloween co-writer/director David Gordon Green and received an exclusive update on his upcoming Friday Night Lights movie, for which...
Read More



RELATED ARTICLES
Between iHeartRadio Music Festival day 2 performers Justin Timberlake, Carrie Underwood and Imagine Dragons and Daytime Stage sets from Logic, Dua...
Paul McCartney is back at the top of the charts. Macca notches his first No. 1 on the Billboard 200 in 36 years with his new LP...
Almost exactly one year ago, on October 1, 2017, a gunman opened fire on the Route 91 Harvest music festival crowd in Las Vegas, killing 58 people...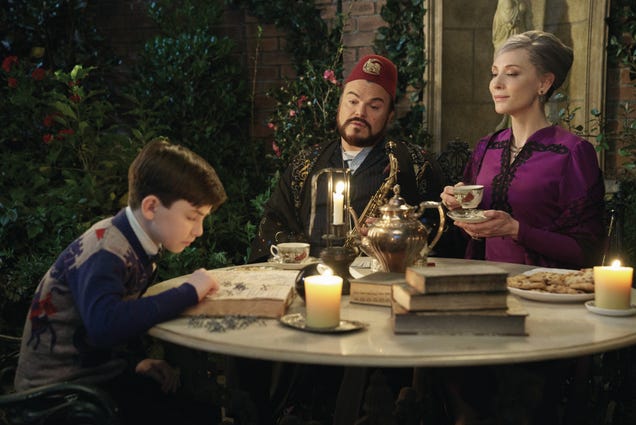 The young-adult books of John Bellairs were, above all else, a way for the late author to indulge in his fondness for gothic mystery. Through nearly all of his 15 YA novels, the author installed regal cemeteries, ornate mansions, ancient tomes, and unnatural mist, all in service of eerie supernatural goings-on. These…

Read more...


Spend your weekend reading 'Lethal White' by Robert Galbraith. Plus more recommendations from USA TODAY's book reviewers.         
Sam Smith, who was slated to perform Friday night (Sept. 21) at the 2018 iHeartRadio Music Festival, announced around 9 p.m. PT, after the show had...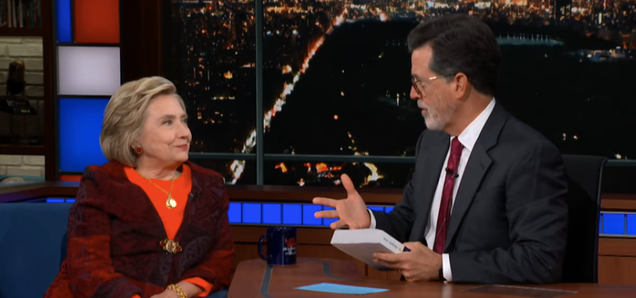 Introducing former Secretary of State, U.S. Senator, First Lady, author, and person who won the popular vote by three million votes Hillary Clinton, Stephen Colbert had to wait for his audience's extended applause to die down. And, sure, losing an election to a buffoonish bigot reality show host and confessed sex…

Read more...


Being married to "America's sweetheart" didn't work out. So Mr. Theroux is back in New York, hanging with his buddies, partying at night and keeping it cool.
"She Would Be King" reframes the country's history in magical terms.
Rep. Kevin Cramer (R-N.D.) blasted professor Christine Blasey Ford's


A nearly century-old bookstore in Germany is staying afloat by joining forces with the butcher, the baker … no word yet from the candlestick maker.
He was one half of the musical duo whose hits included Rabbit and Snooker Loopy.
Cardi B's sister Hennessy Carolina has been by her side on her ascent to superstardom -- and now it's the rapper's turn to cheer on...
Rod Rosenstein discussed secretly recording President Trump last year, according to people familiar with the exchange.



RELATED ARTICLES
In her latest novel, Katharine Weber depicts the relationship between a quadriplegic architect and his monkey helper.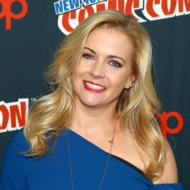 America is having a romance with scammers in 2018 (well, when we're not having our identities and finances hijacked by them), so it only makes sense Netflix would follow suit by picking up Melissa Joan Hart and Sean Astin's sitcom No Good Nick. While most of us inadvertently invite scammers ... More »

RELATED ARTICLES
Female-revenge movie mistakes snark for satire and sex-and-violence for serious state-of-the-nation commentary — and ends up soaking in its own toxicity

RELATED ARTICLES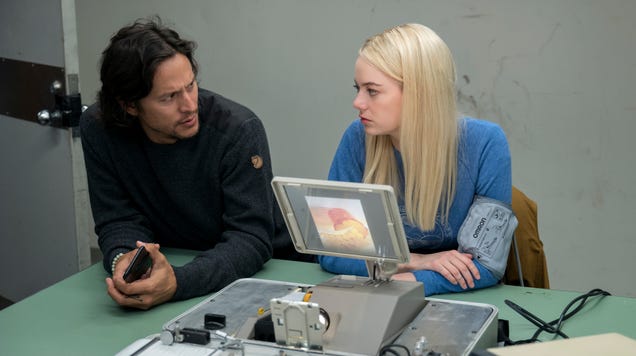 Old love 'em and leave 'em Fukunaga is at it again, apparently, with Variety reporting that newly minted James Bond director Cary Fukunaga has made it clear that he has no interest in returning for a hypothetical second season of Netflix's new show Maniac. Fukunaga helmed all eight episodes of the just-released…

Read more...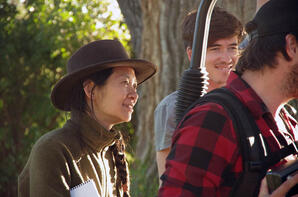 Just five months ago, Marvel Studios head Kevin Feige said Eternals was "one of many, many, many things that we are actively beginning to have creative discussions about to see if we believe in them enough to put them on a slate." Now, the possibility has become a reality and Eternals is moving forward to the next level.  While not officially greenlight and set for production or a release date just yet, Eternals does have writers and a director in place, according to The...

Read More

Read Comments



RELATED ARTICLES
The Emmys might have been a de facto "Saturday Night Live" episode nobody



RELATED ARTICLES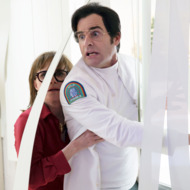 While writing Maniac, creator Patrick Somerville and director Cary Joji Fukunaga invented an ordinary enough character: Dr. James Mantleray, a doctor who oversees a mind-bending pharmaceutical trial that aims to cure mental illness, until it all goes terribly wrong. Then, they decided to cast Justin Theroux."They admitted, 'We really want ... More »
Something truly remarkable happened on Christmas Day in 1914. It was the fifth of 51 months of World War I, and chemical warfare brought a new...
NEW YORK (AP) — President Donald Trump's former lawyer, Michael Cohen, paid an unannounced visit Friday to the federal courthouse in New York where he pleaded guilty a month ago.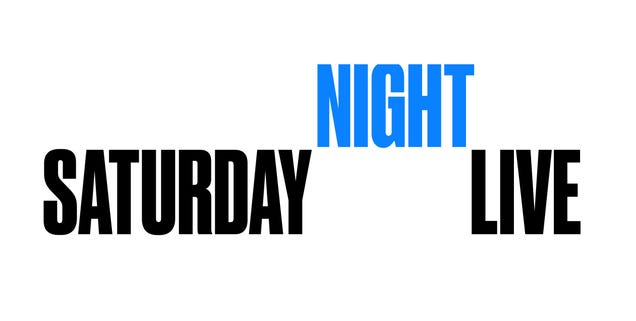 We're a little more than a week out from the 44th season premiere of Saturday Night Live, and the show has just released some info on a few new additions to its cast and crew. Per Deadline, the series is adding four new writers— Alan Linic, Alison Gates, Eli Mandel and Bowen Yang—to its roster, but the only on-camera…

Read more...


The New Group's world-premiere production of Sharr White's play opened September 20.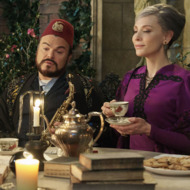 Director Eli Roth's stated intention with his big-screen adaptation of the children's-lit gothic horror novel The House With a Clock in Its Walls (in theaters Friday) was to create a "scary, fun, kids' fantasy-adventure" — a PG-rated "movie for 9- and 10-year-olds that still has a sense of mischief and ... More »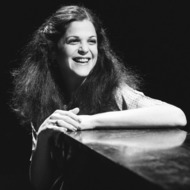 One of Saturday Night Live's original Not Ready for Prime Time Players is getting some extra attention this week, and no, we're not talking about Chevy Chase. The late, great Gilda Radner is the subject of a new documentary from director Lisa D'Apolito titled Love, Gilda, which opened this year's ... More »
The New Group celebrated the world premiere of Sharr White's new drama at the Signature Center September 20.

RELATED ARTICLES
In Mr. Carter's view, the fact that only 23 lagoons became inundated and 31 have overtopped is a sign of farm ingenuity in a state with 3,300 such lagoons across more than 2,000 farms. "We need an atta-boy for the job we're doing," says Carter. "The focus on pigs is because they are more regulated, they are more visible, and they can stink, there's no doubt about it," says North Carolina State University environmental engineer John Classen, who focuses on the waste chain.


Newsbeat chats to the artist behind the successful YouTube franchise about taking it to the next level.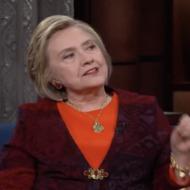 On tonight: "The Supreme Court has decided that" says Hillary Clinton when asked by Stephen Colbert if she believes a sitting president can be subpoenaed in a criminal investigation.Watch tonight at 11:35/10:35c on and CBS All Access The Late Show (@colbertlateshow) September 21, 2018"If you're not president and you've committed ... More »
INDIANAPOLIS (AP) — A man from Guatemala living illegally in the U.S. was sentenced Friday to the maximum of 16 years in prison for a drunken-driving crash that killed Indianapolis Colts linebacker Edwin Jackson and his Uber driver.


Maggie Smith, Judi Dench, Eileen Atkins and Joan Plowright let it rip in Roger Michell's documentary 'Tea With the Dames'

Autumn — especially the autumn of a bizarre midterm-election year — is the season of fierce competition in publishing. Some books only want enough fans to be prize-winners, or cult favorites, or genre best sellers. But some want to command readers' most precious commodity: well, money, to be sure, but ... More »
We've all had embarrassing written word-related misfortune in our lives, whether it be accidentally sending the wrong text off to the wrong person or hitting send on an email before we finished editing.  But this college student just took text related awkwardness to the next level.  SEE ALSO: Tinder launches Tinder U for the college kids Twitter user @zoeyoxley shared a major edit blunder on Twitter with the caption "a series of unfortunate events." After submitting a paper to her professor, Oxley noticed she had not changed the placeholder name she'd given the professor in question.  That would not have been the end of the world, was it not for the fact that Oxley had chosen the placeholder name "Professor whats his nuts." A series of unfortunate events: pic.twitter.com/xSnT0JTYPV — zo !!! (@Zoeyoxley) September 20, 2018 Let's see a close up of some of those screen shots... Image:  @zoeyoxley Image:  @zoeyoxley Image:  @zoeyoxleyOxley was not the only one who found this placeholder name fail funny enough to share on social media.  The professor - Professor whats his nuts, if you will - also tweeted about the the placeholder name incident.  A student emailed me, profusely apologizing for getting my name wrong at the top of their paper, and I was like, "Thanks, whatever, nbd." Then I got to their paper and saw their instructor was "Professor whats his nuts" — John Hendel (@Hendyhendel) September 19, 2018 People on Twitter had a lot of
Vietnam's President Tran Dai Quang, a former police chief known as a tough politician and committed communist with little tolerance for dissent, died Friday at age 61 after a serious illness, state media reported. Coverage on state media was sombre Friday, with a Vietnam Television anchor in dark clothing announcing the news of the leader's death, first reported by the official Vietnam News Agency. The president had sought treatment in Japan for over a year before he was checked into hospital on Thursday afternoon after contracting a "rare virus", Nguyen Quoc Trieu, in charge of the healthcare committee for top leaders, said in state media.


Jacqueline Woodson, Kate DiCamillo and Meg Medina tell empowering stories about vulnerable kids.
Check out the upcoming events at Chicago's United Center and you'll see Bulls games, Blackhawks games and concerts by Fleetwood Mac,...
This week Spotify began testing adding personalized song selections to its editor-curated playlists. The new function will work with algorithmic song...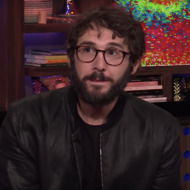 There are only a few moments in life that merit a full double-take followed by a full spit-take, but Katy Perry publicly declaring you "the one that got away" seems like it qualifies. While on Watch What Happens Live, Josh Groban responded to a caller following up on Perry's low-key ... More »
In advance of the publication of Mrs. Obama's memoir, "Becoming," Live Nation, Ticketmaster and Hearst are helping with the former first lady's rock-star-style return to the public sphere.
Queen Latifah and Josh Groban appeared on Watch What Happens Live on Thursday night (Sep. 20), where they answered questions from fans...
The Netflix miniseries Maniac is set in New York, but something about its version of the city feels distinctly off. At first, the discrepancies between the real metropolis and the one conjured by Cary Joji Fukunaga, best known for directing the stunning first season of True Detective, are subtle: Tiny robots roam the sidewalks cleaning…
For the 25th official installment of the James Bond franchise, fans expect something special. Fortunately, the next movie, which is currently known as "Bond 25," should be a treat. Not only is Daniel Craig planning to finish out his run as 007 with a bang, but the series also has a new director with a terrific track record on board.  Replacing the recently departed Danny Boyle, True Detective and Beasts of No Nation (above) director Cary Fukunaga has been tapped by Bond franchise producers Michael G. Wilson and Barbara Broccoli, as announced on Twitter. Craig himself was cited as one of the people sharing the news, indicating that he likely had a say in the choice.  In addition to revealing the new director, MGM and EON announced the movie has a...
Read More


Given what happens in Avengers: Infinity War, the next solo Spider-Man movie is shrouded in secrecy. At least, a lot of the details are. What we do know is the Spider-Man: Homecoming follow-up will be titled Spider-Man: Far From Home and it will supposedly be set after the events of next summer's Avengers 4. If anyone is even still alive after that ultimate Marvel crossover, that is. We also have a hero and a villain and much of the supporting cast in place. Now, according to Vulture, we also know about two other characters from the Marvel Cinematic Universe making some sizable appearance in Far From Home: Samuel L. Jackson and Cobie Smulers will reprise their longtime roles as S.H.I.E.L.D. agents Nick Fury and Maria Hill, respectively.  Continue reading below for...
Read More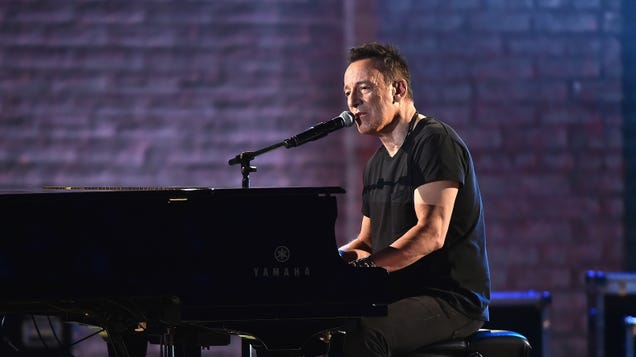 Since late last year, Bruce Springsteen has been bringing his workin' man tunes to the bright lights of Broadway with a run of perpetually sold-out solo shows at the Walter Kerr Theatre. At the end of this year, though, he's going to pack up his guitar, bring the show to a close, and go back to working in a factory in…

Read more...