Update 3: Following her scene-stealing role as Domino in this summer's Deadpool 2, Zazie Beetz is in negotiations to join Joaquin Phoenix in Joker. The standalone DC villain origin movie has been set for production starting in September and is rounding up supporting cast around Phoenix in the title role. Warner Bros. is also looking for another name actress to play the Joker's mom. According to The Hollywood Reporter, Beetz would play "a single mother who catches the interest of the man who will become the 'clown prince of crime.'" Whether that's a love interest role or not is unclear, but it seems like a major part. And a very different one than the luck-powered Domino, as Joker is going to be a dark and gritty crime drama more than a traditional...
Read More



RELATED ARTICLES
Director's 2019 movie is "culmination" of covert trilogy following 2000's 'Unbreakable' and 2017's 'Split'

RELATED ARTICLES
Wiz Khalifa takes us on a colorful trip in his new music video for "Gin & Drugs," featuring Problem. In the clip, the rapper sits on a...
Broadway fans who also love movies are having a great week. Not only has Lin-Manuel Miranda set his directorial debut with an adaptation of Jonathan Larson's autobiographical show Tick, Tick...Boom!, but now comes word of a Cats movie. Andrew Lloyd Webber's long-running musical was announced for the big screen back in 2016, but now is gearing up with a cast list. According to The Daily Mail, the movie version of the show will star Oscar nominees Jennifer Hudson and Ian McKellen plus pop star Taylor Swift and actor turned talk show host James Corden. Previously, Anne Hathaway and Rihanna were named as being involved, but both are likely off the project now. Cats has a ton of characters, though, so there's a lot of room for more to be cast.   Here's...
Read More


Boy band CNCO is ready to hit the Premios Juventud stage, and according to the group, the performance will be full of surprises. In the meantime,...

RELATED ARTICLES
The directors of "McQueen," "Westwood" and "The Gospel According to André" say their subjects are the stuff of great drama.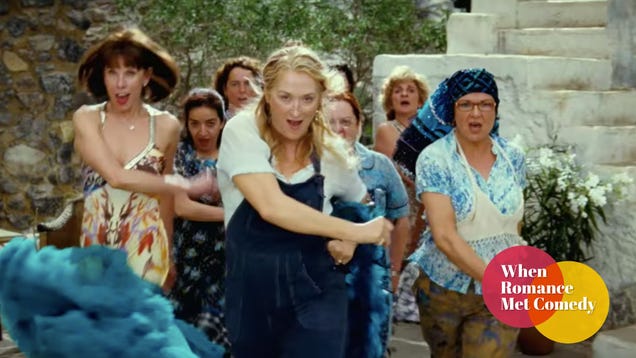 One of the best moments in the goofy, feel-good movie musical Mamma Mia! finds a trio of old friends donning the gaudy costumes of their girl-group youth. And it turns out that image reflects the creation of Mamma Mia! as well. It was a trio of women who created the 1999 stage musical and its 2008 big screen…

Read more...


Here are a bunch of little bites to satisfy your hunger for movie culture:   Superhero Franchise Parody of the Day: In honor of the start of Comic-Con, Conan O'Brien put on a sketch where he plays Batman trying to join the Marvel Cinematic Universe:    Cosplay of the Day: You can't get a group of cosplaying Deadpool 2 fans at Comic-Con and not have Peter: When you see the Peter cosplay!#Deadpool2 #FunkoSDCC pic.twitter.com/Nc82jZNMFd — Funko (@OriginalFunko) July 19, 2018   Fan Theory of the Day: In his latest Film Theory video, MatPat explains how Solo: A Star Wars Story exposes Han Solo as anything but the best pilot in the galaxy:   Movie Science of the Day: Speaking to its portrayal in movies, including...
Read More


James Gunn wrote most of the tweets before 2013. They resurfaced after he criticized President Trump on Twitter and far-right provocateurs searched his social media history.

RELATED ARTICLES
Walt Disney Studios fire director after controversial tweets resurface

RELATED ARTICLES
Taylor Swift has been cast in a big screen version of the stage musical "Cats," in what will be the pop singer's biggest movie role so far, entertainment publications Variety and the Hollywood Reporter said on Friday.
Five years since the release of Let's Talk About Love, BIGBANG's Seungri (Lee Seung-hyun) is back with new solo music. The Great Seungri...
The casts of television shows "Breaking Bad" and its spinoff "Better Call Saul" united at the annual Comic-Con festival in San Diego ahead of what producers teased as a screen crossover for some characters later this year.
James Corden and Ian McKellen will also be a part of the Andrew Lloyd Webber musical, directed by Tom Hooper.
Who hasn't made a song with Khalid at this point? The American Teen singer has been killing the feature game since bursting onto...
Sequel to the 2014 adaptation of TV show finds our man correcting even more imbalances - and this time it's personal
His first film, "Rashomon," became a touchstone of world cinema. He went on to collaborate on celebrated pictures like "Ikiru" and "Seven Samurai."
"Southern Charm" maintained its place atop the Thursday cable ratings…

RELATED ARTICLES
Every year, Comic-Con is a source for lots of movie news. Studios announce the latest superheroes heading to the big screen. Productions announce the casting of previously announced comic book adaptations. Sometimes we get more information on a highly anticipated release. This week, from Wednesday's preview night through Sunday's panels, we'll be updating this post with the biggest and best revelations out of the convention.    Return of The Clone Wars While celebrating the 10th anniversary of the animated series Star Wars: The Clone Wars, Lucasfilm announced the show will be returning next year. New episodes of the series, which had seemed to be finished four years ago, will debut this time on Disney's new streaming service, which also arrives in...
Read More



At the very start of the Star Trek: Discovery Comic-Con panel in Hall H today, executive producer and newly minuted showrunner Alex Kurtzman let fans know when they can expect more episodes to hit CBS All Access. The proper second season won't start airing until early 2019, but there will ... More »

RELATED ARTICLES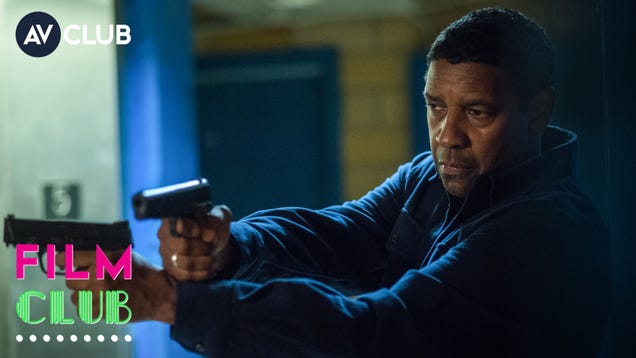 Welcome back to another edition of Film Club. For this week's second episode , A.A. Dowd and Ignatiy Vishnevetsky follow up their discussion of Mamma Mia! Here We Go Again with a look at another lazy sequel. Although Denzel Washington has proven himself to be a credible action star in the past (see his collaborations…

Read more...


Margalit Fox talks about "Conan Doyle for the Defense," and Tina Jordan discusses this season's thrillers.
Hard-rock quartet Halestorm's fourth album, Vicious, drops July 27, the same day that the Pennsylvania natives launch a U.S. summer...
For kids, artists or the history buffs, we share the cultural institutions now free to holders of Manhattan, Queens and Brooklyn library cards.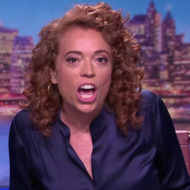 One of the best tropes in horror is the motif of harmful sensation: something is so awful to look at or to be exposed to that it will drive a person mad or even kill anyone that comes in contact with the big bad book/art/song. Stephen King's "1408," Lovecraft's Necronomicon, ... More »
The disco-filled cast album for the bio-musical is now available at all digital retailers and streaming services.
"Your friend Vladimir, he's not really your friend, OK?"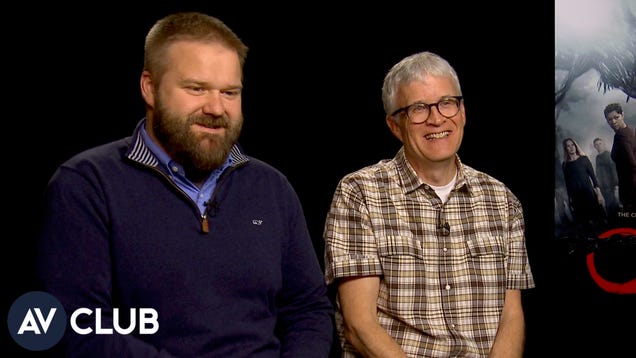 After a two-year hiatus, supernatural horror series Outcast finally brings its second season to the U.S. (it already aired in the U.K.) Created by The Walking Dead's Robert Kirkman, Outcast centers around Kyle Barnes, a young father who's been plagued by demonic possession for his entire life, and the supernatural…

Read more...


The new musical begins previews at the Nederlander July 20.
In Flynn Berry's new thriller, "A Double Life," a London doctor confronts her family's troubled, bloody past.
"Sir, you're here because we love our country very much, and you are — in it," Stephen Colbert said. He added, "We've got a facility waiting for you."
They have been named as Dedrick Williams, 22, Michael Boatwright, 22, Trayvon Newsome, 20, and Robert Allen, 22.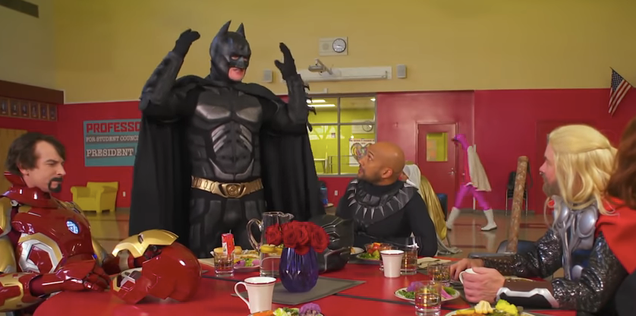 Sure, it might be the 10th anniversary of superhero movie benchmark The Dark Knight, but the DC movie universe isn't exactly the place to be these days. That's the conceit of the star-studded skit from last night's kickoff of Conan's annual trip to Comic-Con, anyway, as Conan O'Brien's Caped Crusader glumly sidles up…

Read more...


Update: Soon after making the movie official, DC has announced a release date for Todd Phillips' standalone Joker origin feature, which also was revealed by Entertainment Weekly to have a real title: Joker. The movie, which will star Joaquin Phoenix in the now-titular role, will open on October 4, 2019.  While this won't be DC's first fall release (Justice League came out last November and Wonder Woman 1984 will be out next November), it will be their first October opening for a superhero movie. And it's oddly very close to the Wonder Woman sequel, which arrives less than a month later.  Previous update: Warner Bros. has officially greenlit its standalone Joker movie, according to The Hollywood Reporter. Joaquin Phoenix has also been locked in for the...
Read More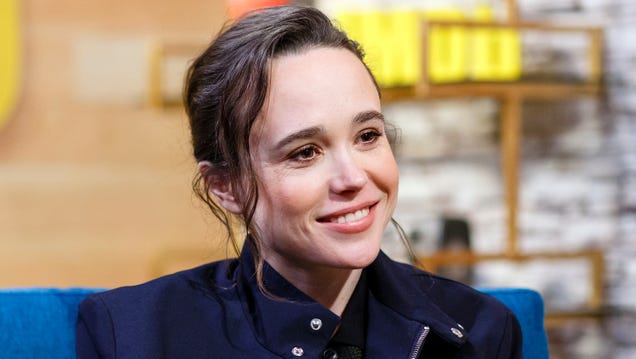 Although we carried exclusive coverage of its comic book predecessor just the other day, it's been a few months since we'd gotten any new or concrete information about Netflix's latest superhero show, Umbrella Academy. Based on a series of comics by Gerard Way and Gabriel Bá, the series focuses on a fractured family…

Read more...


This documentary, an adaptation of the best-selling book by Andrew Solomon, deals with living with Down syndrome or autism, and other family matters.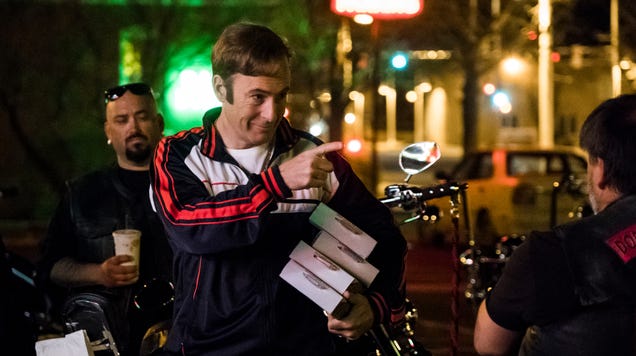 Although it's rightly focused on the ever-tarnishing soul of "hero" Jimmy McGill—and his fractious relationships with the people around him in his "present" day—Better Call Saul has never been shy about hinting at his future, too. There's all the flash-forwards to Gene the Cinnabon manager, obviously, but we've also…

Read more...


Antoine Fuqua directs this violent, indefensibly entertaining sequel about an avenger who dispenses pulverizing justice one broken bone at a time.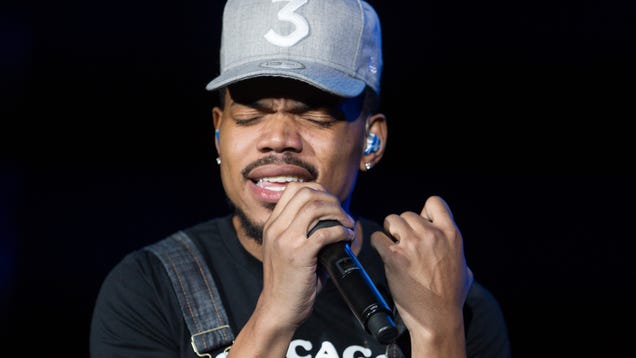 Although he eventually put the kibosh on rumors that he was dropping an album this week, Chance The Rapper has now made it abundantly clear that his claims about being in the studio lately were right on point. Per Pitchfork, the Chicago-based independent dropped four new singles onto the internet tonight, his first…

Read more...


In an unexpected turn of events, Disney has just given…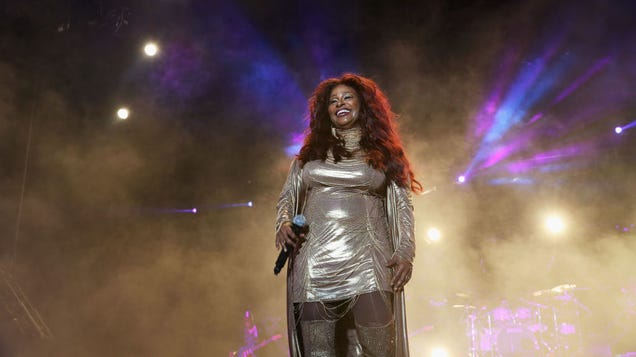 What Are You Listening To? is a weekly run-down of what A.V. Club staffers are streaming. This week, we're looking at tracks by artists we're excited to see at the Pitchfork Music Festival this weekend. Listen to these songs and more on our Spotify playlist, updated weekly with new stuff.


Read more...


Doc on the late designer Alexander McQueen is ravishing, haunting and a must-see
For kids, artists or the history buffs, we share the cultural institutions now free to holders of Manhattan, Queens and Brooklyn library cards.
A documentary from Ian Bonhôte explores the recurring motif of triumph over abuse in the fashion designer's world.