The death toll from an outbreak of coronavirus in Italy climbed by 756 to 10,779, the Civil Protection Agency said on Sunday, the second successive fall in the daily rate. Italy's largest daily toll was registered on Friday, when 919 people died. The total number of confirmed cases in Italy rose on Sunday to 97,689 from a previous 92,472, the lowest daily rise in new cases since Wednesday.



RELATED ARTICLES
Krzysztof Penderecki, one of the world's most popular contemporary classical music composers whose works have featured in Hollywood films like "The Shining" and "Shutter Island," has died.

RELATED ARTICLES
One of the more unexpected moments of Sunday (March 29) night's nationally-aired Concert For America featured two-time Grammy winning R&B virtuoso H.E.R. breaking out some new music.

RELATED ARTICLES
Derek's troubles deepen; Karen and Jimmy do not hit it off; Kyle runs after Bobby; and Ivy Lynn brings down the house with the show's greatest song.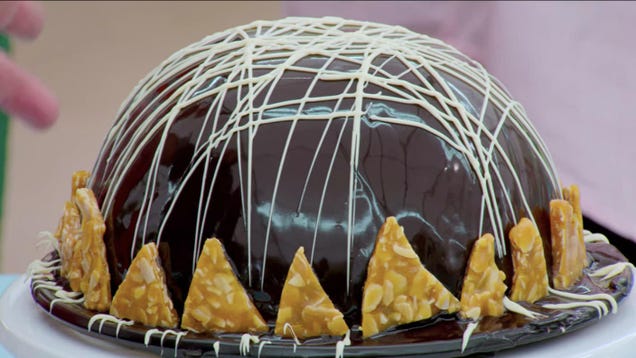 Believe it or not, even a big outdoor tent in the British countryside isn't safe from the spread of the coronavirus—regardless of how generally positive and uplifting the people in that tent tend to be. As reported by Deadline, production on the 11th season of The Great British Bake Off (that's The Great British…

Read more...



RELATED ARTICLES
Pro-Trump anchor appeared late and apparently disheveled on Saturday night, leading to social media speculationPresenting from home has become a new normal for TV hosts during the coronavirus outbreak, but for one of Donald Trump's favorite personalities, things did not go so well on Saturday night.Jeanine Pirro missed the entire first segment of her show Justice with Judge Jeanine on Fox News and appeared disheveled when she did finally appear, her hair noticeably and uncharacteristically non-coiffured.Fox News issued a statement on Sunday blaming "technical difficulties" for the spectacle and seeking to excuse the mishaps by pointing out that it, like others in such challenging times, was operating "with a reduced staff working remotely to ensure the health and safety of our employees".Pirro defended herself in a lunchtime tweet that claimed her hair was out of place because of an audio device in her ear with "no staff around to notice"."I was in a truck that was not prepared to broadcast [because] we had no connection, no visual and no teleprompter," she wrote.The explanations cut little ice with social media users, however, several of whom suggested alternative reasons for what they saw.Aaron Rupar, a Vox journalist, questioned the wisdom of allowing Pirro to appear at all."OMG. What is Fox doing putting someone on the air in [that] condition?," he wrote.Pirro, 68, told another Twitter user: "Keep hating. U wear it well."The former US district attorney has often won praise from Trump for her sup

RELATED ARTICLES
The daily benefit series, created by Seth Rudetsky and James Wesley, offers mini concerts and conversations in the wake of the coronavirus pandemic.
President Trump on Sunday asked why a White House reporter does not act "a little more positive" in covering the administration's coronavirus response.



RELATED ARTICLES
The daily benefit series, created by Seth Rudetsky and James Wesley, offers mini concerts and conversations in the wake of the coronavirus pandemic.
UK government sources quoted on Sunday say China faces a "reckoning" over its handling of the coronavirus crisis.


Eilish and her brother Finneas broke out an acoustic rendition of the Grammy-winning smash.

RELATED ARTICLES
Trump last week said he wanted to see the much of the country opening back up by Easter.


The number of deaths from coronavirus in Italy fell for the second consecutive day on Sunday but the country still looked almost certain to see an extension of stringent containment measures. The Civil Protection department said 756 people had died in the last day, bringing the total to 10,779 - more than a third of all deaths from the virus worldwide. "The measures that were due to expire on April 3 inevitably will be extended," Regional Affairs Minister Francesco Boccia told Sky TG24 television.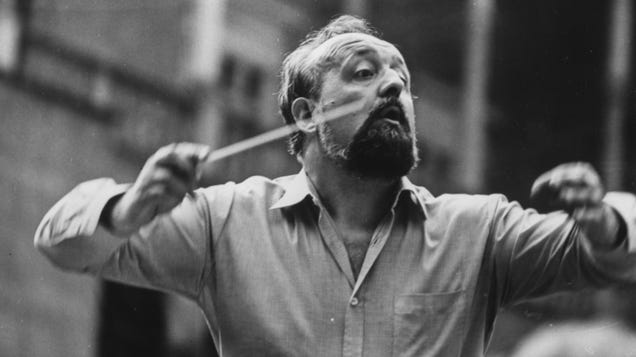 As reported by The Hollywood Reporter, influential Polish composer Krzystof Penderecki—whose avant-garde pieces have left a lasting impression in films like The Exorcist, The Shining, and Children Of Men—has died. Penderecki had reportedly been suffering from a "long and serious illness," and though a caregiver was…

Read more...


"If we need to push the date forward, we will push the date forward," Dr. Anthony Fauci said on CNN Sunday.


Elton John and Lizzo excitedly greeted each other via video chat during the live iHeart Living Room Concert for America on Sunday (March 29) from their respective homes. See what they said.
In a world desperate for good news about the coronavirus, a dip in global carbon emissions caused by the outbreak's economic downturn might be seen as a silver lining. But climate scientists and policy experts aren't encouraged.   


The videos are part of the famed Manhattan venue's new series featuring highlights from New York City Center's Encores!, Encores! Off-Center, and Gala productions.
The harrowing image shows the bodies of deceased COVID-19 patients being stored in a refrigerated truck outside the ambulance bay.


Lonnie Franklin, the convicted serial killer known as the "Grim Sleeper" who preyed on the women of South Los Angeles for more than two decades, has died in prison. California corrections officials said Franklin was found unresponsive in his cell at San Quentin State Prison on Saturday evening. An autopsy will determine the cause of death; however, there were no signs of trauma, corrections spokeswoman Terry Thornton said in a statement.


California's second-largest river has sustained Native American tribes with salmon for millennia, provided upstream farmers with irrigation water for generations and served as a haven for retirees who built homes along its banks.


India's last-mile delivery executives are struggling to function as the country goes in lockdown.


Alpha may be dead, but she's finally found a home inside Carol's head.

RELATED ARTICLES
Hundreds attended a Pentecostal church Sunday despite the governor's order to avoid large gatherings.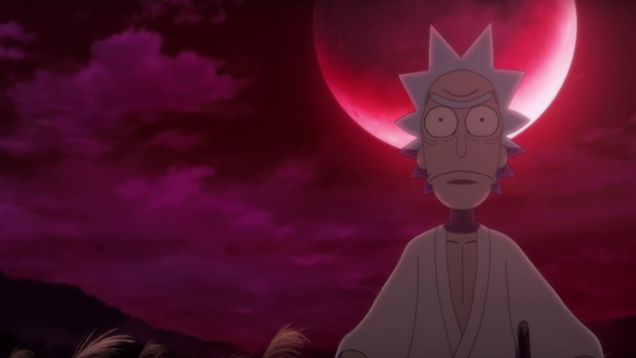 Looking back, were we wrong to assume that Adult Swim would be giving us a more regular stream of new Rick And Morty adventures after picking the show up for 70 episodes and then promising that there'd be no more massive gaps in between seasons? Because the long-awaited fourth season has only aired five episodes since…

Read more...


The Dutch Ministry of Health said on Saturday that it asked hospitals to return 600,000 face masks after they failed to meet safety requirements.


Poland's Krzysztof Penderecki, one of the world's most celebrated composers, died on Sunday at the age of 86, said state-controlled news agency PAP.
With the Season 2 premiere, Smash cleans narrative house and brings in some new faces while Karen and Ivy remain locked in perpetual battle.
The daily benefit series, created by Seth Rudetsky and James Wesley, offers mini concerts and conversations in the wake of the coronavirus pandemic.
"The more we all follow the rules, the fewer lives will be lost and the sooner life can return to normal," Johnson said in a letter


Rhode Island officials will order anyone coming from New York into quarantine


The videos are part of the famed Manhattan venue's new series featuring highlights from New York City Center's Encores!, Encores! Off-Center, and Gala productions.

RELATED ARTICLES
When Covid-19 struck, Stanford closed its classrooms. The novelist Daniel Mason turned his students' last assignment into an exercise for staying well.
Have you seen the kitchen 'remix' of the BBC News theme tune yet?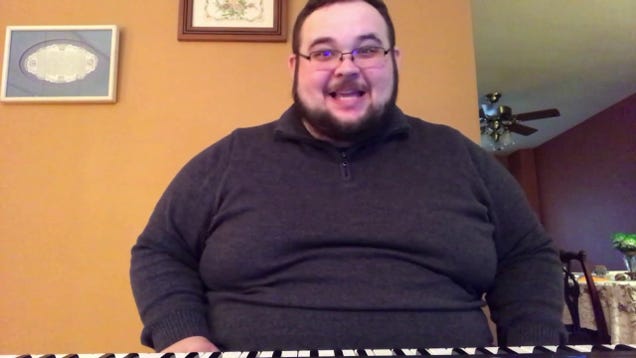 Creativity has been a very strange thing in the time of COVID-19, as prolonged bouts of isolation, increased internet time, and just general high-anxiety living have all conspired to push people's brains in a whole host of weird, often musical directions. Many of these attempts to bring a little sonic delight into the…

Read more...


Coronavirus got you bored? Here's a roundup of places to access free ebooks and audiobooks while self-isolating.        

RELATED ARTICLES
Bombshell is ready to start previews in Boston again in the Season 1 finale—but is it really?
Faced with the cancellation of her book tour, a writer turns to books that evoke a sense of place — and recommends 8 books that might take you somewhere, too.
A weekly guide to maintaining a social life while social distancing.
Floyd Cardoz, the winner of "Top Chef Masters" Season 3, has died due to complications from the coronavirus. He was 59.His family confirmed his death to Indian publication Scroll.in. Cardoz admitted himself to a New York hospital on March 8, shortly after his return from India, according to his Instagram account.Cardoz was also featured on Season 2 of Netflix's "Ugly Delicious," a travelogue show following James Beard Award-winning chef David Chang. "I don't want to believe this," Chang wrote Wednesday on Twitter."People may not realize it, but so much of the food you eat today was influenced by Floyd when he was the cdc at Lespinasse with the late chef Grey Kunz," he continued. "The family tree that branched out of that hall of fame kitchen changed gastronomy in America for the better."Also Read: Stuart Gordon, Director of Cult Horror Films 'Re-Animator' and 'Just Beyond,' Dies at 72"But as great as a chef as Floyd was, he was a better person and amazing dad. I will miss you so much Floyd," Chang concluded."Bravo and the 'Top Chef' family are deeply saddened by the passing of Chef Floyd Cardoz.  Floyd was a talented chef who competed and won 'Top Chef Masters.'" said a network spokesperson. "He was thoughtful, kind and his smile illuminated a room. He was an inspiration to chefs around the world and we offer our deepest sympathy to his family and friends."TheWrap also reached out to Netflix seeking comment on Cardoz's passing. We did not immedi
Viewers will have to wait for the season 10 finale after it was delayed by Covid-19.