Williams' Broadway-bound co-star Sam Rockwell also took home an award January 19.
A desolate landscape of ash dunes and bare trees left by the eruption of the Philippines' Taal volcano lay in contrast with a few signs of life at ground zero of the disaster on Tuesday. The island site was buried by massive deposits of ash when Taal erupted last week and remains under a mandatory evacuation order due to a feared bigger blast. Authorities have said any outward signs of an imminent eruption have been weak over the past several days.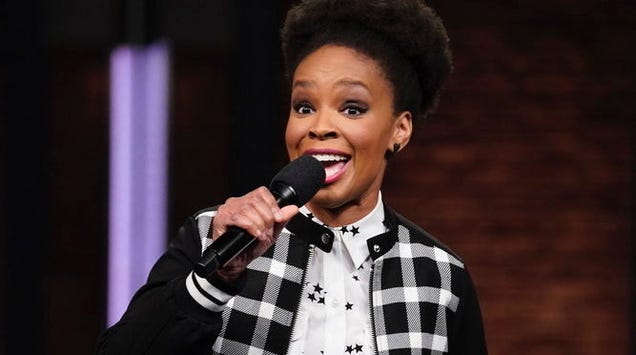 If there's one person on late-night TV who can break down the barriers between depressing, dauntingly stupid, and pig-headedly evil reality and chipper, hilarious optimism, it's Late Night With Seth Meyers' writer, performer, and human cat in a sunbeam, Amber Ruffin. Even though she works daily in the satirical news…

Read more...


An all-Black middle school chorus and all-Jewish middle school chorus united to honor Dr. Martin Luther King, Jr.
Iran considers the passengers with dual nationality, who were on a Ukrainian plane that was shot down accidentally earlier this month, killing all on board, to be Iranian citizens, a Foreign Ministry spokesman said on Monday. Many of the 176 who perished in the disaster were Iranians with dual citizenship, which is not recognized by Iran. "We have informed Canada that Tehran considers dual nationals who were killed in the plane crash as Iranian citizens ... Iran is mourning their deaths," Foreign Ministry spokesman Abbas Mousavi told a televised weekly news conference.


New photos have emerged which for the first time show convicted Nazi guard John Demjanjuk at the Sobibor death camp, a Berlin archive confirmed Monday, although he always denied ever being there. Ukrainian-American Demjanjuk was convicted of being an accessory to the murder of nearly 30,000 Jews at Sobibor by a German court in 2011. According to the Berlin-based Topography of Terror archive, photos of Demjanjuk are among a newly discovered collection of more than 350 snaps which give "detailed insight" into the camp in German-occupied Poland.


The US president isn't the only government official that flies in a VIP plane operated by the US Air Force.


The civil rights coalition of the future will extend beyond African Americans and Jews. We must strengthen our ties but also reach out for new allies.


27 sitting senators are on record about where they stood the last time a president faced impeachment.


Officials described the mother, who was not identified, as a 22-year-old woman who recently moved to Arizona from Oklahoma.



RELATED ARTICLES
A number of Iranian TV hosts and other public personalities have denounced the regime in the wake of Iran's missile strike on a Ukrainian passenger jet that killed 176 people after the military mistook the jet for an enemy target."Apologies for lying to you for 13 years," state TV host of "Good Morning Iran" Gelareh Jabbari posted on Instagram last Monday. "It was very hard for me to believe our people have been killed, forgive me for believing this late."The post, which was seen by NBC News, has since been deleted.Taraneh Alidoosti, one of Iran's most popular actors and a star of the Oscar-winning 2016 movie The Salesman, also criticized the regime in a post to her 5.8 million Instagram followers."We are not citizens, we are captives, millions of captives," Alidoosti wrote. That post has also been deleted."The Islamic Republic is facing the worst legitimacy crisis in its 40-year history, and the pressures are mounting from every angle," Afshin Shahi, associate professor of Middle East politics at Bradford University, England, told NBC. "The gap between the state and society has widened to an extreme extent."Iran admitted to accidentally shooting down the plane after several days of official denials. U.S., Canadian and European intelligence had already indicated the plane was shot down in a missile strike
The Cabaret actor replaces David Pittu, who has left the production due to a scheduling conflict.

RELATED ARTICLES
Oprah Winfrey's book club is back. We have gathered all of her official book club selections in one handy place.        

RELATED ARTICLES
A strip of skin tattooed with the Auschwitz death camp number 99288 sits in a silver frame on a shelf in Avraham Harshalom's living room. As the 75th anniversary of the camp's liberation on Jan 27, 1945, nears, Harshalom, 95, is very clear about why he kept it. Harshalom is one of some 200,000 Holocaust survivors living in Israel today.


Deepika Padukone's new movie, "Chhapaak," highlights the activism of survivors of acid attacks.
Kenny Leon directs the Pulitzer Prize-winning drama at the American Airlines theatre.
A solitary woman who leaps from her balcony to her death and a writer who uncovers a family secret hidden by the war figure in these new works by Israeli authors.
A new novel uses old recipes and retro advice to connect the lives of women in different centuries.
Iran has confirmed two missiles were fired at a Ukrainian airliner brought down this month, in a catastrophic error that killed all 176 people on board and sparked angry protests. The country's civil aviation authority said it has yet to receive a positive response after requesting technical assistance from France and the United States to decode black boxes from the downed airliner. The Kiev-bound Ukraine International Airlines plane was accidentally shot down shortly after takeoff from Tehran's Imam Khomeini International Airport on January 8.


Tony winner Terry Johnson directs the two-hander by Cormac McCarthy.

RELATED ARTICLES
Rainfall helped to relieve some parts of the country affected by the bushfires, but caused damage in other ways


The comedian and star of "Shrill" shared what she watched, read and listened to last week.
Peter walked out mid-rose ceremony Monday, only to return with Chris Harrison and an unexpected twist.


Iran has requested equipment it says it needs from U.S. and French authorities to download information from black boxes on a downed Ukrainian passenger plane but Tehran had not yet received a positive response, the Iranian civil aviation body said. Canada, Ukraine and other nations who had citizens on the flight in which all 176 people aboard were killed when it was accidentally shot down on Jan. 8, have asked Iran to send the flight data and voice recorders to experts abroad for analysis. Tehran has given mixed signals about whether they would be handed over.


The attack occurred in Whiting Ranch, where a mountain biker died in a similar attack in 2004. The adult female lion was shot by authorities.


Brad and Jen were trending, Phoebe Waller-Bridge was accepting and the cast of The Crown were abdicating.

RELATED ARTICLES
SAG Awards 2020: Jennifer Lopez, Jamie Foxx's In Living Color Reunion



RELATED ARTICLES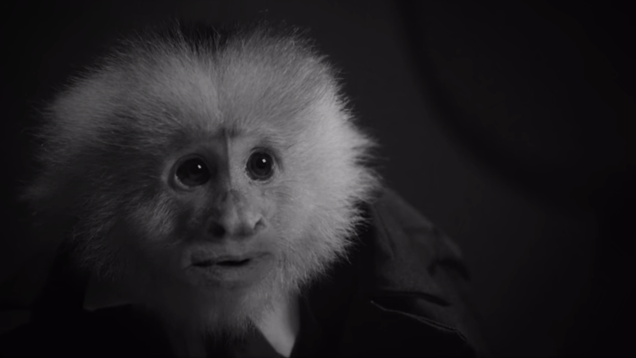 David Lynch loves teasing us with monkeys. One of the more beguiling bits of Twin Peaks lore involved a monkey uttering the name "Judy," and now the filmmaker is back with another talking primate, this one named Jack. In a wonderful surprise, the filmmaker dropped an incredible short on Netflix today called "What Did…

Read more...



RELATED ARTICLES
Winston Duke, Alan Arkin, Iliza Shlesinger also star in movie, which marks fifth collaboration between Wahlberg and director Peter Berg

RELATED ARTICLES
A new CNN poll out Monday shows that 51 percent of Americans think the Senate should vote to convict and remove President Trump from office during his upcoming impeachment trial.Meanwhile, 45 percent believe the Senate should vote against conviction and removal. Almost 69 percent say the trial should include testimony from new witnesses who did not appear before House impeachment investigators. Republicans are split on whether there should be witnesses in the trial — 48 percent are in favor of new witnesses, while 44 percent are not.This was the first major national phone poll conducted since the articles of impeachment were sent to the Senate and Lev Parnas, the indicted Rudy Giuliani associate, appeared on cable news shows and implicated Trump in the Ukraine pressure campaign. The poll was conducted by SSRS from Jan. 16 to 19, and has a margin of sampling error of plus or minus 3.4 percentage points.More stories from theweek.com Dershowitz tells CNN he wasn't wrong about Clinton's impeachment but is 'far more correct' defending Trump The strongest case for Joe Biden Under McConnell's rules, Trump's impeachment trial could last well past midnight or end immediately


(Bloomberg) -- Murders in Mexico rose to a new record in 2019, the first full year of Andres Manuel Lopez Obrador's presidency, posing a challenge to the popular leader to make good on a campaign promise of reducing violence.Slayings, often fueled by the nation's drug cartels, climbed to 34,582, compared with 33,743 a year earlier, according to data released by the national public security system. The 2.5% increase represents the least since homicides fell in 2014 and compared with increases of 17% to 28% in the previous three years."What's relevant is that homicides continue at an extremely high level, and the only change is the height of the wave," said Vidal Romero, a professor of political science at Mexico's Autonomous Institute of Technology, or ITAM, and co-director of the Center for the Study of Security, Intelligence and Governance. "Things haven't changed, and there's no policy that's getting to the root of the problem."Drug traffickers pose a shared threat to the U.S. and Mexico. Murders in the Latin American nation are often carried out with weapons smuggled in from the U.S. Meanwhile, American overdose deaths, from drugs that frequently originate in or travel through Mexico, surged to about 70,000 annually in recent years, according to the U.S. Centers for Disease Control and Prevention.While Lopez Obrador, known popularly by the abbreviation AMLO, has managed to maintain his approval at 72%, according to a poll by newspaper El Financiero published earlier this month, voters probably would hold his
Madonna unexpectedly called off Sunday night's (Jan. 19) concert in Lisbon, Portugal, at the Coliseu dos Recreios, the latest venue to host...
An excerpt from "American Dirt," by Jeanine Cummins
The new musical comedy, starring Lesli Margherita, Lucas Steele, Natalie Weiss, and more, opened at the Duke on 42nd Street January 19.
Tired: Scorsese vs. Tarantino. Wired: Bong vs. Mendes.
The former couple briefly reunite backstage after receiving prizes from the Screen Actors Guild.
"I must listen to my body and rest," the star tells fans in Lisbon, Portugal.
Once bitter rivals, Russia and Turkey have seen their relationship rebound over the past few years.


Many police pursuits across the nation end tragically and disproportionately affect black people. Chases often start with a traffic violation.


Despite all the fuss about hypersonic weapons being game-changers, the older, slower supersonic weapons are still a menace to surface ships.


At least three people were killed and more than 100 others injured when a wooden stand erected for the colorful Epiphany celebration collapsed in Ethiopia on Monday, an official and hospital source said. The security chief for the city of Gondar, Tesfa Mekonnen, did not specify the number of deaths in comments to regional broadcaster Amhara Mass Media Agency. A hospital source in Ethiopia's city of Gondar confirmed that at least three people died.


Ukraine will press Iran to hand over the black boxes from the crash of a Ukrainian passenger plane at a meeting with a visiting Iranian delegation on Monday, Foreign Minister Vadym Prystaiko told reporters. Ukraine would convey the message to visiting Minister of Roads and Urban Development Mohammad Eslami, that returning the black boxes would show that Iran wanted an unbiased investigation of the crash, Prystaiko said. Iran had said on Sunday it was trying to analyze the black boxes from the airliner its military shot down this month, denying an earlier report it would hand them to Ukraine.


"Parasite" has officially infected this year's award season. Bong Joon Ho's Korean class satire became the first foreign language film to take top honors from the Screen Actors Guild on Sunday, setting itself up as a legitimate best picture contender to the front-runner "1917" at next month's Academy Awards. The best ensemble win for "Parasite"…
If you've got a particular personality type, you might be predisposed to be musically skilled.  If you've ever taken music lessons, you've had it drilled into your head that "practice makes perfect." But is that really all there is to it? According to a new study in the Journal of Research in Personality, your musical ability could also be hinged on something a little more engrained: your personality. Researchers from the University of Cambridge and Goldsmiths, University of London, in the U.K., in conjunction with the BBC, put more than 7,000 people through a series of musical tests, including melodic memory and rhythmic perception tests. These were then linked to their scores on a Big Five personality trait test, which examined people's scores on the traits of openness, conscientiousness, extraversion, agreeableness, and neuroticism.  Among the findings: The trait of openness is a key predictor of musical ability.