Former Hollywood producer Harvey Weinstein was in good spirits on Tuesday, as he accepted visitors while under police guard at a Manhattan hospital, his lawyer said, despite having been convicted a day earlier of sexual assault and rape.

RELATED ARTICLES
The split decision followed complicated testimony from accusers. It was a blow to the defendant and a win for Manhattan's district attorney.
U.S. officials admitted Tuesday that the United States is likely to suffer a coronavirus outbreak, one day after the Trump administration requested $2.5 billion to help slow the spread of the virus.The Centers for Disease Control and Prevention revealed that it now expects a large increase in U.S. cases, and urged Americans to prepare for "the expectation that this might be bad."Nancy Messonnier, the director of the Center DC's National Center for Immunization and Respiratory Diseases, said that "it's not so much of a question of if this will happen in this country any more but a question of when this will happen." She also warned that "the disruption of daily life might be severe."The Trump administration has delivered a mixed response on the virus, with U.S. health secretary Alex Azar admitting during a Senate hearing on Tuesday that "we cannot hermetically seal off the United States to a virus . . . and we need to be realistic about that." Acting Homeland Security Secretary Chad Wolf added that "we only know that, again, we anticipate those numbers to grow in the U.S.," but said he could not give an "exact number."Later in the day, National Economic Council Director Larry Kudlow struck a different tone on CNBC. "We have contained this — I won't say airtight, but it's pretty close to airtight," he said. Stocks plunged for the second consecutive day, as the Dow Jones Industrial Average fell over 900 points after Tuesday-morning gains.President Trump told

RELATED ARTICLES
He will be replaced by Bob Chapek, who was most recently chairman of Disney's parks business.

RELATED ARTICLES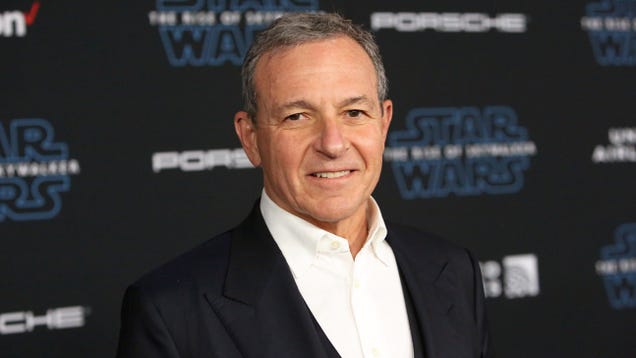 As reported by Deadline, Bob Iger has stepped down as Disney's Chief Executive Officer, effective immediately, with Disney Parks chairman Bob Chapek (who has been at the company since 1993 and is also named Bob) stepping in as his replacement. Iger will stay on as the company's Executive Chairman and will "direct the…

Read more...


If he didn't get his message across during the debate, all former New York Mayor Mike Bloomberg had to do was wait for the commercial break.During Tuesday night's Democratic debate in South Carolina, 60-second ads for Bloomberg aired during the first two commercial breaks. This didn't go over well on Twitter, where people, like former Labor Secretary Robert Reich, were upset at CBS for letting Bloomberg purchase the ad time: What kind of rule allows the candidates to advertise *during* the debate? Or did Bloomberg just buy CBS? — tad friend (@tadfriend) February 26, 2020 CBS taking a break from the debate so it can run a Mike Bloomberg ad — Judd Legum (@JuddLegum) February 26, 2020 Am I the only one offended by the Mike Bloomberg ad that just aired during the break? Big money is destroying American democracy.DemDebate2020 DemDebate — Robert Reich (@RBReich) February 26, 2020Over the last three months, Bloomberg has spent more than $500 million of his own money on campaign advertisements.More stories from theweek.com Harvard scientist predicts coronavirus will infect up to 70 percent of humanity Hot Pockets heiress receives 5 months in prison for role in college admissions scandal CDC warns Americans to prepare for coronavirus outbreak



RELATED ARTICLES
The number of new virus infections in South Korea jumped again Wednesday and the U.S. military reported its first case among its soldiers based in the Asian country, with his case and many others connected to a southeastern city with an illness cluster. South Korea's Centers for Disease Control and Prevention said 134 of the 169 new cases were confirmed in Daegu, where the government has been mobilizing public health tools to contain the virus.


Americans have been warned by the US Centers for Disease Control and Prevention (CDC) to begin preparing for the spread of the coronavirus."The data over the past week about the spread in other countries has raised our level of concern and expectation that we are going to have community spread here," Dr Nancy Messonnier, the CDC head of respiratory diseases, told reporters.



RELATED ARTICLES
"You're supposed to keep us safe. And the American people deserve some straight answers on the coronavirus," GOP Sen. John Kennedy said to Wolf.



RELATED ARTICLES
Justin Bieber leaps 6-1 on the Billboard Artist 100 chart (dated Feb. 29) to become the top musical act in the U.S. for a 12th total week,...

RELATED ARTICLES
The Welsh performer said in a revealing Instagram post that it has taken time to recover
A federal prosecutor said Hot Pockets heiress Michelle Janavs showed "flagrant disrespect for breaking the law and an attitude that she's untouchable."


Amazon has removed some listings that raised prices on surgical masks amid a shortage caused by the coronavirus, according to Wired.


Fran Lebowitz, Lin-Manuel Miranda, Katz's Delicatessen all make appearances on special New York episode


British singer Duffy on Tuesday explained a long absence from the music scene by saying she had been "raped and drugged and held captive," but gave no details about where or when the incident took place.
Four more passengers from the Diamond Princess have tested positive for coronavirus, bringing the total number of Americans infected to 40.


The upcoming Broadway engagement of Martin McDonagh's hit play begins February 28.
The Grammy and Brit award-winning singer has written on Instagram that her "recovery took time".
The upcoming Broadway engagement of Martin McDonagh's hit play begins February 28.
A fourth person died Tuesday in Japan after becoming ill aboard a cruise ship stricken by the new coronavirus, a government official said, as authorities unveiled new measures that aimed to fight the outbreak. Nearly 700 people on board the Diamond Princess, which has been quarantined for more than three weeks off Japan, have so far tested positive for the virus. The Tokyo resident tested positive for the new coronavirus and died of pneumonia, the ministry official said.


Opera singer Placido Domingo apologized to the women who have accused him of sexual harassment on Tuesday after an investigation by the American Guild of Musical Artists concluded he had behaved inappropriately with female musicians.
After serving up pastrami at Katz's, hanging out on the subway, and really making a New York day of it.
Opera singer Placido Domingo has apologised to the women who accused him of sexual harassment and inappropriate behaviour, saying he took full responsibility for his actions.

RELATED ARTICLES
BTS are about to dominate charts around the globe. On Monday night (Feb. 24), they totally dominated The Tonight Show Starring Jimmy Fallon. The K-...
The latest Democratic presidential debate kicks off at 8 p.m. ET Tuesday in Charleston, S.C.


C. A. Johnson's new play, presented by MCC, stars Kara Young as a teenager who escapes into the imagined worlds of her muse, Natalie Portman.
The 2020-2021 season from the Houston venue also includes a world premiere by Liz Duffy Adams.
The solo show, adapted from Pulitzer Prize-winning poet Paul Muldoon's work, opened February 23.
Joe Biden's White House bid has been rocked by a series of verbal slip-ups days before South Carolina's Democratic primary, a make-or-break contest as the former vice president struggles to reverse his campaign's slide. Eclipsed by a surging Bernie Sanders, Biden suggested to supporters Monday that he was campaigning "for the United States Senate" -- where he served for 36 years, until a decade ago. Biden also blundered by saying he had negotiated the 2015 Paris climate accord with China's Deng Xiaoping, who died in 1997.



RELATED ARTICLES
Police were responding to a call of a person with a gun. The gun was later determined to be a replica and the suspect was fatally shot.


For nearly 60 years, the James Bond film series has brought fans adventure, villains, gadgets, femmes fatale and, of course, incredible music....
The Blind Auditions continued on season 18 of The Voice Tuesday night. John Legend had already used his block for this round, but Kelly Clarkson,...
"The Mirror and the Light" concludes Mantel's "Wolf Hall" trilogy with another Tudor panoply viewed entirely through the eyes of Thomas Cromwell.
Part of LCT3's season, the world premiere officially opened February 24.
Hilary Leichter's brisk, wildly imaginative book tracks a young woman's experiences in 23 jobs, including one on a pirate ship.
The world premiere of Common Ground Revisited is also a part of the Boston venue's 2020-2021 lineup.
Concerns about the coronavirus outbreak in Italy is the latest difficulty to hit the film franchise.
Former movie producer Harvey Weinstein was convicted of sexual assault and rape in a New York court on Monday and taken off to jail in handcuffs, a victory for the #MeToo movement that inspired women to publicly accuse powerful men of misconduct.

RELATED ARTICLES
Lawyers for the ex-movie mogul, who is taken to hospital with reported chest pains, vow to appeal.

RELATED ARTICLES
The defense argued #MeToo had gone too far, but the jury suggested the opposite: that accountability could extend from the court of public opinion to a court of law.
BTS is on course for its fourth No. 1 album on the Billboard 200 chart, as industry forecasters expect the pop group's latest release, Map of...
Former movie producer Harvey Weinstein was convicted of sexual assault and rape by a New York jury on Monday and handcuffed in court, a milestone verdict for the #MeToo movement that inspired women to go public with misconduct allegations against powerful men.
See who's joining Greta Gerwig and Oscar Isaac in the Sam Gold-helmed adaptation at NYTW, penned by Pulitzer Prize finalist Barron.
Harvey Weinstein's day began with expensive coffee and Acqua Panna mineral water at a breakfast meeting with his lawyers in a Four Seasons hotel near Manhattan's criminal courts.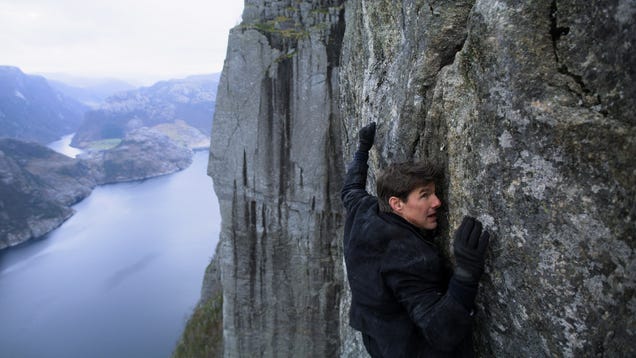 We've occasionally made some playfully tasteless jokes about the Mission: Impossible series' apparent disregard for human life, but it seems like that laissez-faire attitude begins and ends with Tom Cruise and his ankles. Apparently, Paramount and returning director Christopher McQuarrie are much less interested in…

Read more...



RELATED ARTICLES
  Stars packed Staples Center in Los Angeles on Monday (Feb. 24) to fill the massive void left by one of the greatest players to ever...

RELATED ARTICLES
The 2020 lineup also includes the company's first-ever world-premiere commission, a new play by Darcy Parker Bruce.
In her debut novel "Followers," Megan Angelo imagines our scary social media future in a thoughtful critique of how we live online.