The company lost $4.7 billion in the latest quarter, but also reported that Disney has about 60.5 million subscribers after nine months of operation.

RELATED ARTICLES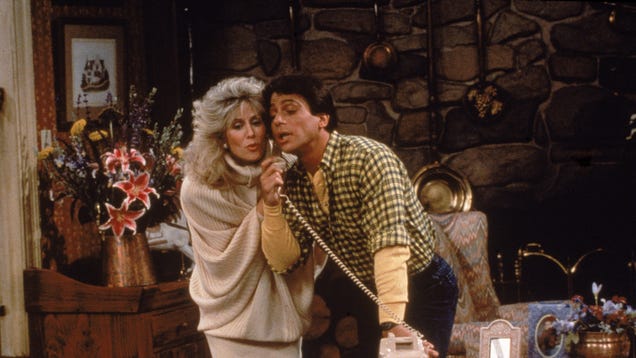 The history of TV is littered with shows that never got a chance to tell their whole story, to solve all of their mysteries, or to fully explore their potential, but one classic sitcom that only lasted a mere eight seasons is finally coming back: Who's The Boss?, the classic '80s show about a former baseball player…

Read more...



RELATED ARTICLES
Michelle Williams perfectly handled an exchange with a fan who wondered why she was missing from the star-studded cast of Beyoncé's Black Is King visual album, which premiered last Friday (July 31).

RELATED ARTICLES
For Michelle Lynn England, back-to-school shopping always meant heading to Target and the local mall with her two girls and dropping about $500 on each of them for trendy outfits. The Charlotte, North Carolina, woman cut her spending on clothing in half for her 10-year-old and 14-year-old and instead spent more on masks and other supplies as a surge in coronavirus cases forced her school district to extend online learning through the fall. As the pandemic drags into the new school year, it is wreaking havoc on reopening plans and the back-to-school shopping season, the second most important period for retailers behind the holidays.


Halsey, Bette Midler, Sara Bareilles, Gloria Estefan and more stars shared their thoughts on the massive explosion in Lebanon's capital of Beirut Tuesday (Aug. 4).

RELATED ARTICLES
The highly anticipated "Midnight Sun," the fifth in the "Twilight" series, hit shelves Tuesday. Here's what stood out.        
When asked if he was giving people a "false sense of security" with his positive spin on the outbreak, Trump said the virus is "under control."


On the latest Pop Shop Podcast, the team breaks down Taylor Swift's big debut on the charts with her surprise album "Folklore" and how the left-of-center project (which sees pop superstar Swift collaborating with alt-rock acts like Bon Iver and The National's Aaron Dessner) perhaps brought new fans to the fold. Plus, the team discusses…
The music producer for CBS' Late Show With Stephen Colbert has been fired following allegations of sexual harassment made against him by a musician.
A new iteration of "Who's the Boss?" is in development. Variety has confirmed that a sequel series to the classic sitcom is in the works at Sony Pictures Television, with original stars Tony Danza and Alyssa Milano onboard to reprise their roles. The new show will take place 30 years after the events of the […]


A time-travel farce plays as a Jewish joke about an old-world immigrant and his millennial great-grandson, both played by Seth Rogen.
"The Late Show With Stephen Colbert" music producer Giovanni Cianci has been fired from the CBS late night show after being accused of sexual harassment, TheWrap has confirmed.Cianci's exit comes after L.A.-based musician Paige Stark posted a screenshot on Instagram in which she detailed a 2010 incident with Cianci. Stark said Cianci attempted "pushed (her) against the wall and tried to kiss (her)" in an elevator at the CMJ Music Festival and became "aggressive" after she resisted, later following her and a friend to a bar.Cianci, who was employed by Lookout Management at the time, has been a music producer on "The Late Show" since 2017. An individual with knowledge of the situation confirmed that Cianci is no longer with the show.Also Read: Colbert Imagines the Trump Version of 'Good Will Hunting' (Video)"I told several friends and my boyfriend at the time but was too scared to come forward publicly," Stark wrote in her July 22 Instagram post. "I blamed myself despite the fact that I did nothing to warrant Gio's advances or aggression. Countless times I have seen men cover each other, call women crazy and shift blame. At the time this happened I felt no one would support or believe me. I was young and scared."She shared a screenshot of an email she sent to Cianci's former (pre-Colbert) boss in 2017, at the height of the MeToo movement. "I was surprised to receive no response despite the fact that we had emailed in the recent past," she wrote."As I
It's Dua Lipa's first No. 1 on any Billboard Latin chart.

RELATED ARTICLES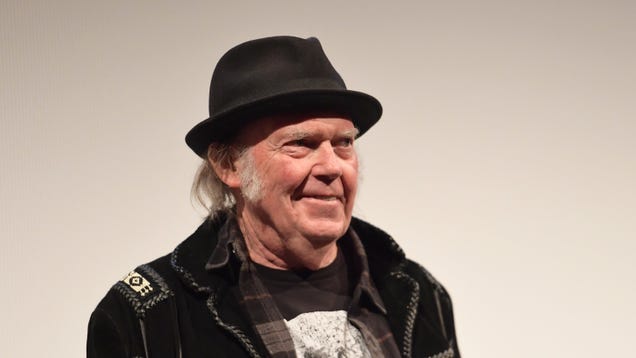 It's an election year, which means left-leaning musical acts are mad at Republicans—specifically Donald Trump—for playing their cool songs at dork-ass rallies without permission. It has happened many times in the history of political rallies, going back to Caveman Og playing "Born In The USA" before making a speech…

Read more...


Indiana Greenfield-Central Schools Superintendent Harold Olin explains the protocols in place to protect students and staff.


The president has repeatedly used Young's songs at campaign events.
A woman in Australia allegedly smashed a police officer's head into concrete after being told to wear a mask. The officer was left concussed.


Physics explains why the intense blast produced the menacing mushroom shape.


Dean Holmes, 18, was allowed to march in the ceremony with the rest of his classmates after removing the mask.


The Netflix series from Ryan Murphy stars Sarah Paulson, as well as Tony winners Cynthia Nixon and Sophie Okonedo.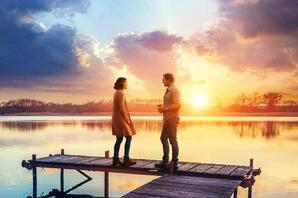 Want to know what's coming soon to digital and what to watch right now on FandangoNOW? Here is your weekly guide to the latest releases:   What are the latest new releases to watch right now? Based on the bestselling self-help book by Rhonda Byrne, The Secret: Dare to Dream is now available for a premium digital rental as a Home Premiere release. The romantic drama stars Katie Holmes as a widowed single mother and Josh Lucas as a mysterious new man in her life. Sasie...

Read More

Read Comments


Do not … get on her bad side …
Netflix's "Julie and the Phantoms" debuts in September, and Netflix dropped a music video for a cute acoustic track "Edge of Great" featuring the four stars Tuesday.Premiering Sept. 10, the series stars Madison Reyes as highschooler Julie, who meets a trio of three ghostly musicians Charlie Gillespie, Owen Patrick Joyner, Jeremy Shada who inspire her to start making music again.Here is the synopsis:High schooler Julie (Madison Reyes) lost her passion for music after her mom died last year. But when the ghosts of three dreamy musicians (Charlie Gillespie, Owen Patrick Joyner, Jeremy Shada) from 1995 suddenly appear in her mom's old music studio, Julie feels her own inner spirit beginning to reawaken, and she's inspired to start singing and writing songs again. As their friendship with Julie grows, the boys convince her to create a new band together: Julie and the Phantoms.Also Read: Sarah Paulson Starts Out as a Pleasant - but Peculiar - Nurse in Ryan Murphy's 'Ratched' Trailer (Video)Kenny Ortega ("High School Musical," "Descendants") serves as director and Paul Becker ("Descendants," "Mirror Mirror") serves as choreographer. Dan Cross and David Hoge ("The Thundermans," "Pair of Kings") serve as showrunners and executive producers, with executive producers George Salinas and Jaime Aymerich of Crossover Entertainment, as well as Michel Tikhomiroff and Fabio Danesi for Mixer Entertainment. The seri
Trump underplayed the high rate of deaths in proportion to the U.S. population in a recent interview


Netflix has released a trailer for "Ratched," its upcoming Nurse Mildred Ratched origin story starring Sarah Paulson, which is set to premiere Sept. 18 on the streaming service. The three-minute trailer introduces Mildred (Paulson), who moves to Northern California for a job at a leading psychiatric hospital. She presents herself as a perfect delicate nurse, […]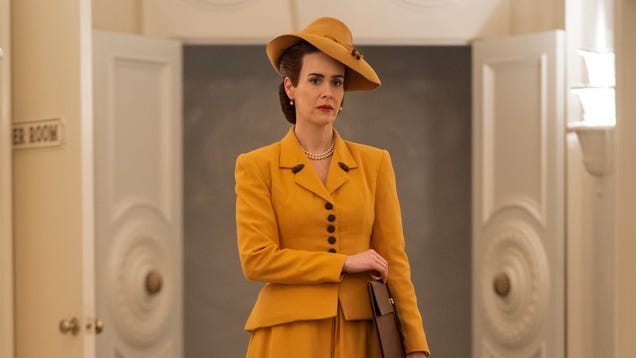 "We had a saying in the Corps: Save one life and you're a hero. Save a 100 lives—well, then you're a nurse." Each new iteration of Nurse Ratched reveals a bit more about the character: Ken Kesey's 1962 novel One Flew Over The Cuckoo's Nest established her as unflinching and controlling, while Miloš Forman's adaptation…

Read more...


The outlook for universal vaccination is clouded by political considerations from both sides: skepticism about medical authority and expertise on one side (more common among Trump supporters) and suspicions (mostly on the part of Democrats) that the administration is cutting corners on safety to rush a vaccine into production before the election. 


A huge explosion rocked Beirut, Lebanon, Tuesday destroying entire blocks of high-rise buildings and leaving at least 73 people confirmed dead, more than 3,700 wounded, and scores more feared buried under rubble and ash. The country's interior minister said early indications were that highly explosive materials, seized and stored at Beirut's port, had detonated. Footage of the blast showed a large plume of dark red flames and smoke before a massive explosion threw up a mushroom cloud. Powerful shock waves shattered glass, collapsed ceilings and pulled down balconies—even residents on the island nation of Cyprus, 110 miles away, heard the blast.A witness on the ground who works for the United Nations, but does not speak on their behalf, was near the port when the explosion happened. She told The Daily Beast that bodies were scattered from the blast. "There was dark smoke from a fire and then a massive blast and everyone fell to the ground," she said. "A lot of people didn't get up."Entire buildings collapsed, streets glistened under blankets of shattered glass, and injured residents wandered the city covered in blood. Lebanese media carried images of people trapped under rubble. Residents rushed the injured to hospital any way they could, carrying them on their shoulders, on the trunks of cars and on ash-covered pieces of debris."What we are witnessing is a huge catastrophe," George Kettani, head of Lebanon's Red Cross, told local TV network Mayadeen. "There are victims and casualties everywhere."Abbas Ibrahi
A "hostile crowd" prevented Portland police from investigating a stabbing at the site of nightly racial justice protests and rioting on Monday. A woman had walked into Lownsdale Square park in downtown Portland and was taking photos or recording video just before 6:30 p.m. when an argument began between the woman and other people in the park. The woman who had been taking photos then brandished a knife and stabbed another woman in the chest.Officers were met with a "hostile crowd" on the scene and were forced to bring in reinforcements to the area. As police were trying to secure the crime scene, someone picked up the knife used in the stabbing and ran off with it, Portland police said. Supervisors made the decision to disengage after officers could not safely conduct an investigation in the presence of the crowd.The suspect fled the area but later returned and was interviewed by police. The victim, whom officers found a few blocks away at SW 5th Ave and SW Taylor Street, was taken to the hospital with non-life threatening injuries. The city has experienced months of rioting and unrest following the death of George Floyd, leading to the deployment of federal agents to the city. Rioters have repeatedly used violence to target the federal courthouse there, attacking federal law enforcement with various weapons including Molotov cocktails, and in some cases blinding officers with lasers.While Oregon elected officials demanded the removal of federal
He fled Iran's Revolutionary Guard. He exposed Australia's offshore detention camps — from the inside. He survived, stateless, for seven years. What's next?
Where will Taylor Swift's new Folklore album be categorized in the Grammy Awards? Will it compete for best pop vocal album, as Swift's last three albums have, or best alternative music album?
In another major blow to movie theaters, Disney announced "Mulan" will forgo its planned theatrical release. Instead, the live-action remake is premiering on Disney Plus on Sept. 4 for a premium rental price. Unlike the rest of the content available on Disney Plus, "Mulan" won't be available directly to subscribers.



RELATED ARTICLES
At least 70 dead and more than 2,700 injured, officials say Fears that thousands of tons of ammonium nitrate were detonated Everything we know so far 'It was like a nuclear explosion': How terrified residents fled the fireball Lebanon's PM: 'Those responsible will pay the price' Massive explosions shook Lebanon's capital Beirut on Tuesday in a blast that has killed 70, with many more fatalities feared to come. Health Minister Hamad Hasan said an explosion in the centre of the city had injured at least 2,700 people according to "preliminary estimates" and caused extensive damage, Lebanon's LBC television channel quoted the minister as saying. He said that those who can leave the city should, saying the hazardous materials in the air after the explosion can have long-term deadly effects. The president of Lebanon said on Twitter that 2,750 tonnes of ammonium nitrate was stored in a warehouse for six years without safety measures. Lebanon's Prime Minister Hassan Diab said that those responsible for would "pay the price" and appeared to suggest that the warehouse at the epicentre of the blast had been "dangerous".


In "A Furious Sky," Eric Jay Dolin recounts 500 years of reckoning with the monster storms that come in off the Atlantic Ocean.

RELATED ARTICLES
As they watched a huge mushroom cloud rise over the seaport capital, many who felt the massive explosion in Beirut on Tuesday thought it was a nuclear detonation. Others described the popping and bursting of fireworks and a raging fire that spread to another building, triggering the blast felt kilometers (miles) away. The explosion collapsed balconies, shattered windows and ripped bricks from buildings, killing at least 70 people and injuring more than 3,000.


In April, US experts suggested there might be a second peak of coronavirus infections in the fall. But new data suggests it's not seasonal.


Raven Leilani's novel concerns a young Black woman who becomes involved with an older white man who is in an open marriage.
For the first time in 87 years, the New York City icons won't be kicking.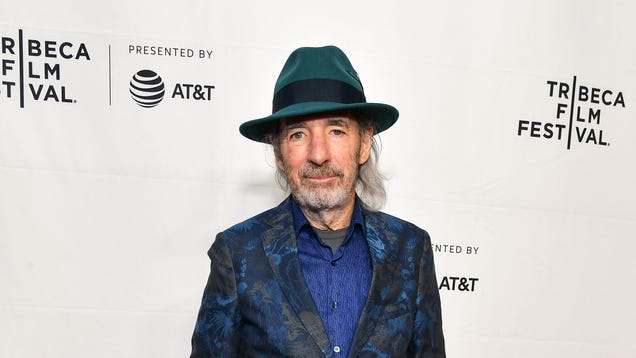 Back at the end of June, the cartoon industry faced a bit of a reckoning with the number of white actors playing non-white characters. Jenny Slate stepped down from Big Mouth, Kristen Bell moved over to a different role on Central Park, and then Mike Henry decided to stop playing Cleveland on Family Guy and The…

Read more...



RELATED ARTICLES
MSG Entertainment, which owns Radio City Music Hall and manages the Rockettes, cited the uncertainty of the coronavirus.
"Her fashion gives an access point"
The annual event at the famed venue will not take place this year due to the pandemic.
This new documentary tells the tale of the Americans who invested in Russia's premier hockey team in the early 1990s. Unsurprisingly, things went awry.
An excerpt from "Life of a Klansman," by Edward Ball

RELATED ARTICLES
The best-selling author talks about her latest book, "Midnight Sun," which retells "Twilight" from the vampire's perspective. Why now? "Because I finished it," she says.
A new documentary traces the rise and fall of the irreverent, boundary-smashing music publication where Lester Bangs did some of his most famous work.

RELATED ARTICLES
Six critics on the visual album rooted in her "Lion King"-inspired record "The Gift," a grand statement of African-diaspora pride and creative power.