The World Health Organization is one of President Trump's "favorite punching bags," John Oliver said on Sunday's Last Week Tonight. "Over the last six months, Trump has constantly tried to deflect blame for his handing of the coronavirus onto the WHO, China, and the close relationship that he claims the two have" -- so much so he "decided to withdraw the United States from the WHO," and "the clock is ticking.""Given that we're now on track to leave the WHO in less than a year, tonight let's talk about what that actually means -- how important the WHO's work is, how valid criticisms of it are, and what we might be putting at stake," Oliver said. "One of the biggest powers it has is the ability to declare a 'public health emergency of international concern,' and issue recommendations on how countries should respond." And despite the WHO having "absolutely no power on its own to enforce those recommendations," he said, "it's managed to do some incredible things in the past," including eradicating smallpox, nearly wiping out polio, and overseeing the more "tedious" task of developing the annual flu vaccine, all on a budget around the same size as a large U.S. hospital.Oliver put Trump's main critiques of the WHO in context and explained why the U.S. walking away from the organization -- not trying to fix its problems -- would be misguided and counterproductive, "especially in the middle of a global pandemic.""This is yet another depress
And her tacky Christmas decorations.

RELATED ARTICLES
The singer is to guest host the coveted US comedy sketch show, Saturday Night Live, next week.
Traffic was blocked off on Sunday after a man dangled from a rope on the side of the Chicago Trump Tower demanding to speak to President Donald Trump. The man was loaded into an ambulance Monday morning after a 13-hour standoff with Chicago police. The Chicago Sun-Times reported that onlookers wondered if the scene was part of an action stunt for the upcoming Batman movie being filmed in the city.


"It's a police force where you can do whatever you want," Gendrot told NBC News.


The weekly interview and fitness series from Coach Joe Rosko streams every week.

RELATED ARTICLES
MOSCOW—The man known as 'Putin's attack dog' has spent years promoting a violent response to the publication of controversial cartoons of the Prophet Muhammad. When a teenager from a Chechen family beheaded a school teacher in France on Friday for sharing these images with his class, Ramzan Kadyrov, the Putin-backed ruler of Chechnya, took to social media to lecture France about its "unacceptable attitude to Islamic values."Kadyrov has worked hard to make the French controversy a cause célèbre in the Muslim-majority region of Russia. He gathered hundreds of thousands of Chechens for an anti-Charlie Hebdo rally, just a few days after terrorists killed 12 and injured 11 people at the satirical newspaper's office in January, 2015. That was the biggest rally ever seen in the Northern Caucasus. With a white vest on, Kadyrov spoke to a crowd of about a million people, calling on Muslims to rise against those who "deliberately kindle the fire of religious hostility."When Charlie Hebdo republished the cartoons on September, 2nd to mark the opening of a trial of those involved in the terror attack, Chechnya's official Instagram account responded with a call in the Chechen language saying: "May the Almighty punish them for their deeds as quickly as possible." Two days later Chechen mufti Salakh Mezhiyev condemned the French publication, as part of "the West's well-planned attack against Islam." A rain of angry statements follow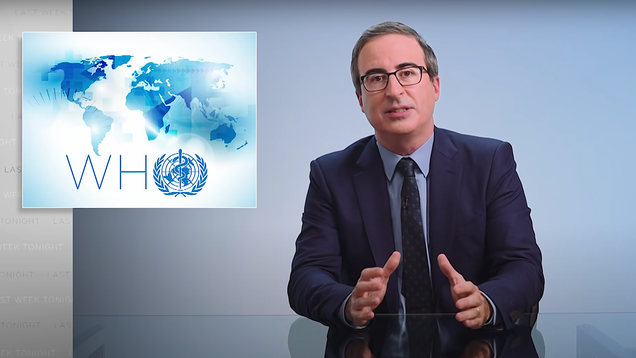 Yes, literally. John Oliver started out his Sunday main story by playing a clip of Donald Trump calling the World Health Organization "literally a pipe organ for China." Now, we've got more pressing issues for Last Week Tonight to cast its acerbically acute satirical lens upon than semantics, but, still, how is a…

Read more...


Ms. Montalvo was also part of the cast of the new Broadway musical Mrs. Doubtfire.

RELATED ARTICLES
Thirty years in the making, "The Dead Are Arising," by Les Payne and Tamara Payne, sharpens our understanding of the Black activist and thinker whose influence continues to reverberate.
French police on Monday launched a series of raids targeting Islamist networks three days after the beheading of a history teacher who had shown his pupils a cartoon of the Prophet Mohammed.


The pandemic has turned the private aircraft market into a buyer's market but travel restrictions have made it harder to purchase an aircraft.


Mayor Lori Lightfoot will deliver her budget address this week as the city faces a $1.2 billion deficit.


"The American people do not panic," Biden said. "Trump panicked."



RELATED ARTICLES
The veteran TV host is back with more episodes of his Netflix interview series and a perspective that has been altered by the coronavirus pandemic.
An immersive theater show of "The Great Gatsby" has returned in London. Can it keep the novel's spirit alive while obeying the coronavirus rules?
The new International Library for Fashion Research in Oslo, the brainchild of a fashion odd couple, has very big ambitions.
The Honker Divide Canoe Route draws intrepid travelers through the world's largest intact temperate rainforest. But the lifting of logging restrictions may indelibly alter its character.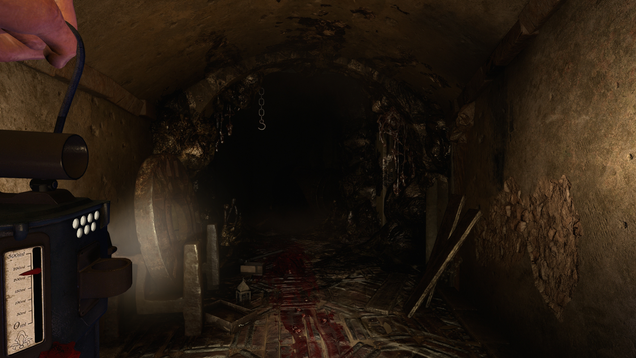 [Warning: the following contains minor spoilers from the early sections of Amnesia: Rebirth.]

Read more...


Trump praised Welker in the past, complementing her in January for landing a gig on NBC's "Today" show. "They made a very wise decision," Trump said.


The cable news network is ready for a long night — and maybe a couple of extra days too — after the presidential election results start coming in on Nov. 3.


John James bought ads to distance himself from Betsy DeVos as super PAC funded by family poured millions into race


Fauci knew Trump was in a precarious situation at the Rose Garden event for Amy Coney Barrett's SCOTUS nomination.


In 1975, A Chorus Line opens on Broadway.
Biden's push for older voters reflects what one pollster called a "startling" shift from 2016, when seniors helped propel Trump to the White House.


The 98-story Chicago skyscraper previously sparked controversy from the public after an enormous, LED "TRUMP" logo was stamped on it.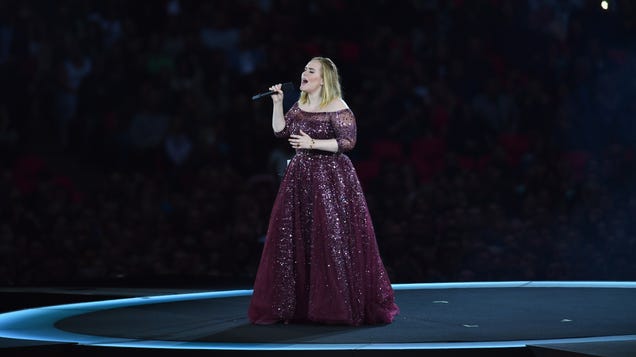 If you think this season of Saturday Night Live has been a little too skewed in favor of hosts with comedy and acting experience (two things that are generally beneficial for this gig), Lorne Michaels and NBC have something special for you: The next episode of SNL will be hosted by Adele, a woman with very little…

Read more...



RELATED ARTICLES
"People are doing heroic work, but they are really getting to the point where it's going to be literally unsustainable," an infectious diseases doctor says.


CNN's Jake Tapper cut off Lara Trump during a tense interview on State of the Union on Sunday after she dodged a question about appearing to mock Joe Biden's stutter by claiming the Democratic presidential candidate is in "cognitive decline."Tapper had aired a clip of Trump's daughter-in-law claiming that every time Biden speaks, "I'm like 'Joe, can ya get it out, let's get the words out, Joe.' You kinda feel bad for him." Tapper asked Lara Trump in response, "How do you think it makes little kids with stutters feel when they see you make a comment like that?"Trump said she didn't know Biden had famously overcome a stutter, and pivoted to alleging his speech was evidence of "cognitive decline." Tapper quickly interrupted: "I think you have absolutely no standing to diagnose somebody's cognitive decline," he told her, pointing out that "I'm sure it offends you" when people do the same to President Trump."I'm not diagnosing him," Trump protested. "I'm saying Joe Biden is struggling at times on stage and it's concerning to a lot of people that this could be the leader of the free world. That is all I'm saying. I genuinely feel sorry for Joe Biden."But Tapper's patie

RELATED ARTICLES
Adele will be joined by musical guest H.E.R.



RELATED ARTICLES
An episode that feels like a tipping point delivers the first high-level casualty of the Fadda-Cannon conflict.

RELATED ARTICLES
Hosted by the Russo Brothers.
The CalWood Fire began burning Saturday about 50 miles southeast of the Cameron Peak Fire that has burned more than 300 square miles since mid-August.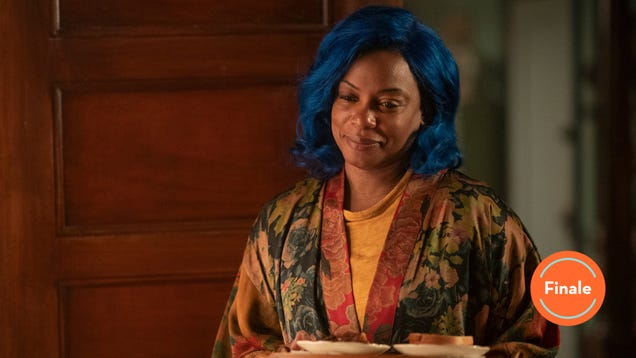 The final episode of Lovecraft Country serves as a tribute to Black motherhood in all of its many shapes. Highlighting single motherhood, the loss of a mom, and found family, the finale puts a nice bow on the many threads running through Lovecraft Country. By ending at the beginning, with Hannah's struggle to liberate…

Read more...



RELATED ARTICLES
"We have absolutely nothing to do with the Trump benefit today in Newport Beach. Zero."
Look, you're going to have to watch it for yourself.
Kardashian also discussed being robbed back in 2016 and how the O.J. Simpson trial "tore our family apart."


The star of Beetlejuice and School of Rock staged a 12-minute solo operetta and shows us how he did it.
In "The Tangled Web We Weave," James Ball looks to the structure of the internet and the history of its growth as the deeper sources of our current problems.
Rigg's agent said she died of cancer Thursday morning at home