The latest news and headlines from Yahoo! News. Get breaking news stories and in-depth coverage with videos and photos.
The teenage YouTube star is supported by fans and celebrities as she talks about her sexuality.
Michelle Burford has carved out a niche helping famous Black women like Cicely Tyson, Alicia Keys and Gabby Douglas write their memoirs. But she can tell many kinds of stories, including her own.
"Let Me Tell You What I Mean," a newly gathered collection of 12 essays, organized from 1968 to 2000, affirms Joan Didion's mastery of the form.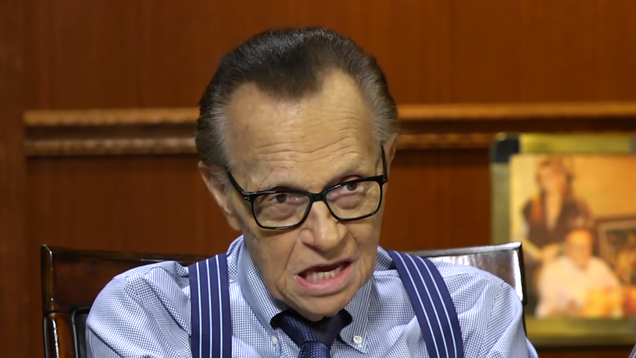 Larry King died today, ending one of the most prolific and singular careers in the history of television broadcasting. For all his personal biases, idiosyncrasies, and outright faults, King was never not that rarest of things in the chameleon-friendly world of TV and radio talk: A person who was only, and entirely,…

Read more...



RELATED ARTICLES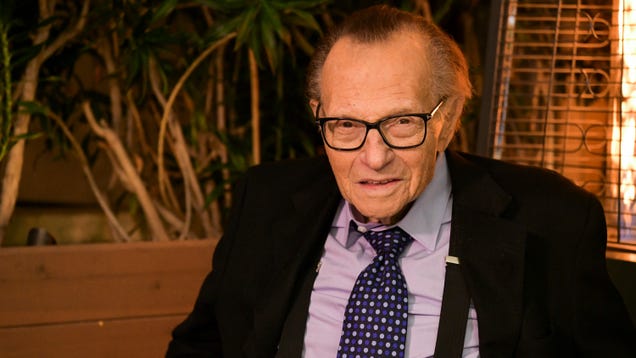 Larry King, the broadcasting luminary who had established his legacy through a number of talk shows over the course of over 50 years, has died. Per CNN, Ora Media, the production company that King co-founded, announced his death with an official statement on Facebook. ""With profound sadness, Ora Media announces the…

Read more...


CNN reported Jan. 2 that King had been hospitalized for more than a week with COVID-19
His movies included "Fail Safe," "Paris Blues" and, perhaps most notably, "The Front," based on his own experience of being blacklisted.
JoJo Siwa went on Instagram Live to give a glimpse into her personal life, two days after posting her 'Born This Way' TikTok video that trended.
The UFC's Dana White and ESPN's Michael Eaves co-star in Eminem's new music video for 'Higher.'
The prolific interviewer worked on his Ora TV series up until his death.
Groundbreaking Black icon Cicely Tyson releases memoir "Just As I Am," while Joan Didion fans are treated to a new essay collection.        
Seth Rudetsky and James Wesley's daily series benefits The Actors Fund.

RELATED ARTICLES
This week's new music comes from Willie Jones, Lainey Wilson, Sam Williams and more.

RELATED ARTICLES
Joan Didion suffers no fools. And nor should she have to. Her resume is the stuff of legends, from launching her career as a college senior by winning an essay contest sponsored by Vogue, which landed her a job at the magazine, to writing one of the first major pieces that cast doubt on the…
After 20 years in the United States, Márta, a Hungarian neurosurgeon, returns to Budapest for a romantic rendezvous with a fellow doctor she met at a conference. When the love of her life is nowhere to be seen, she tracks him down only to have the bewildered man claim the two have never met.Rated: Not RatedRelease Date: Jan 22, 2021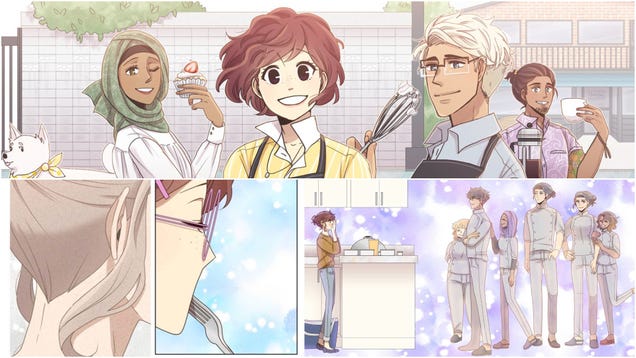 The best meals satisfy more than hunger. I should know; I've done my fair share of quarantine comfort cooking, because I love every aspect of the process. Particularly feeding other people, especially since I moved back in with my parents a month and a half into lockdown. One of the dishes I've been most proud of is a…

Read more...



Back when I was half joking about the acumen with which Better Call Saul was going in its second season, you knew that it would head down a sad yet inevitable road, right? Jimmy (its second season) would become Saul eventually, despite his best efforts otherwise.

There are two big changes that have occurred since I wrote a lot of words down about the show; one being the death of Jimmy's brother Chuck (Michael McKean, This is Spinal Tap) and the introduction or reacquainting if you will of Gus Fring (Giancarlo Esposito, Breaking Bad), both of which occur in Seaso...Read the entire review