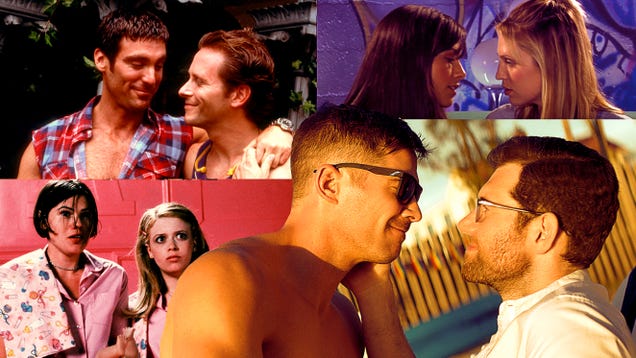 The arrival of Billy Eichner and Nicholas Stoller's Bros in theaters this weekend seems like it should surely be heralded by a choir of heavenly gay angels. Lighthearted romantic comedies that feature LGBTQ characters can emerge from major movie studios now? What is the world, and Hollywood, coming to? And how did…

Read more...


Carole Buggé's show at Theatre Row follows three scientists who are visited by Isaac Newton, Marie Curie, and Max Planck.


The writer-star delivers a classic romantic comedy about two men in love that isn't afraid to be honest, messy, sentimental, in-your-face — and hilarious

RELATED ARTICLES
Nicholas Stoller narrates a sequence from his romantic comedy starring Billy Eichner and Luke Macfarlane.
A major TV comedy and a couple of indie gems are among the many shows and movies leaving for U.S. subscribers next month. These are the ones not to miss.