Jimmy Kimmel called President Trump "wrong" for blaming the recent California wildfires on "poor" forest management during his...
You weren't expecting that the first truly great video game movie would also be a Pokemon movie, did you? All signs point to the former being a possibility, with Warner Bros.' live-action adaptation of the Nintendo game Detective Pikachu, starring everyone's favorite snarky voice actor, Ryan Reynolds.  The first trailer for the upcoming movie (watch it down below) hints that, thanks to Reynolds voicing the title character, this is sort of going to be Deadpool for kids. But it promises an even more adorable hero and a plot that's closer to the old Looney Tunes classic One Froggy Evening crossed with Who Framed Roger Rabbit. Here's everything we know about Pokemon: Detective Pikachu so far: What is the movie about? Assuming you're asking where did...
Read More



RELATED ARTICLES
Crime thrillers offer audiences the opportunity to live vicariously through the heroes and villians portrayed on screen. Often those characters are brooding and brutal, manly men who have little time for the women in their lives; they are too busy planning spectacular crimes and scheming how they'll spend their ill-gotten gains. Widows flips the book, so to speak, smashing stereotypes and placing a strong group of women at the heart of an intense crime drama. The film has received very positive advance reviews ahead of its wide opening on November 9. Here's everything we know about Widows. What's it about? Set in present-day Chicago, Widows is "a blistering, modern-day thriller set against the backdrop of crime, passion and corruption," according to the...
Read More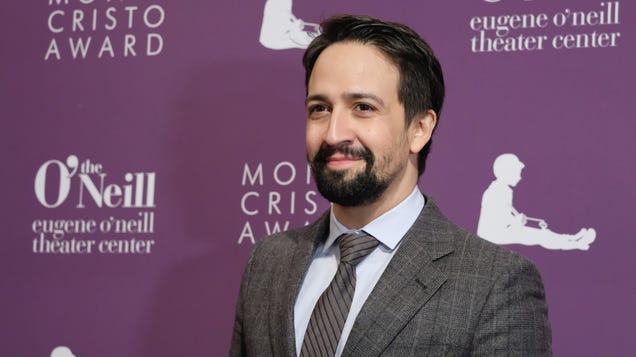 Lin-Manuel Miranda is good at everything, whether it's writing songs for Moana, making a cameo on How I Met Your Mother, or getting into a duel with Larry David on Curb Your Enthusiasm, but the one thing everybody wants to see from him is—altogether now!—raps about history. So far, there has really only been one way…

Read more...


An HBO documentary spotlights the role of art in the age of consumerism. And the space exploration series "Mars" returns on National Geographic.
  The first R-rated release from J.J. Abrams' production company Bad Robot, best known lately for surprise deliveries of Cloverfield movies, is Overlord, a film set during World War II. When we first heard about it, speculation ran rampant that it tied into the Cloverfield universe somehow, but instead it appears to be a completely stand-alone movie, albeit one with plenty of footage that justifies its rating.    The final trailer has now been released. It starts off like it's a normal World War II suspense drama. But soon enough, we see the real horror of Overlord, and it's not the usual wartime terrors.   Here's everything we know about the thriller. Watch the trailer(s) below.    What's the...
Read More