One year after #MeToo came to the Oscars red carpet, there are no female nominees for best director.

RELATED ARTICLES
The new year is well underway and so is midseason TV.While fall brought with it the returns of your favorite broadcast shows — and the debuts of several new ones — the colder months mark the time when many of those series go into hibernation and fresh programming wakes up.Because the Big 4 and The CW are now gearing up to launch several new shows — and bring back a lot of your faves — TheWrap has rounded up the list of 2019's broadcast premiere dates.Also Read: Fall TV 2019: Every Broadcast Show Canceled, Renewed and Ordered So Far (Updating)We've got launch days for NBC's new series "The Enemy Within" and a new season of "The Voice."  On Fox, there are the series premiere of "Mental Samurai" and the return of Ryan Murphy's "9-1-1." The CW will debut "In the Dark" and start up the final seasons of "Jane the Virgin" and "iZombie."Meanwhile, CBS is ringing in a new year with new series like "Million Dollar Mile" and "The Red Line." And ABC will bring you a fresh season of the "American Idol" revival and new drama "Whiskey Cavalier."See the full list of broadcast's midseason premiere dates below, which TheWrap will continue to update as more become available.Also Read: 9 New Midseason TV Shows Ranked by Premiere Viewers: From 'Masked Singer' to 'Proven Innocent' (Photos)Tuesday, January 1 8 p.m. "The Gifted" (Fox, winter premiere) 9 p.m. "Lethal Weapon" (Fox, winter premiere)Wednesday Jan. 2 8 p.m. "Gordon Ramsay's 24 Hours to Hell and Back" (Fo
As she kicks off the first North American leg of the Here We Go Again Tour, Cher impacts the Hot Tours recap dated Feb. 23 with $9.2 million,...

RELATED ARTICLES
Emissions of carbon dioxide - the greenhouse gas most responsible for global warming - could soar to levels not seen in 56 million years, scientists warned.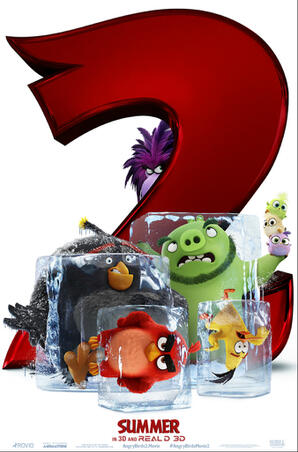 Don't get them mad! A competitive yet friendly collection of flighted creatures gather in The Angry Birds Movie 2. Led by the feisty Red (voiced by Jason Sudeikis), they have proven their ability to overcome great odds in order to defend their home on Bird Island against invaders, such as villainous pigs, in the past. Our exclusive debut of the teaser poster suggests an icy location where the new animated adventure will be heading. Check it out below. The new trailer explains...

Read More

Read Comments


Pope Francis urged high-ranking church officials gathered at the Vatican to "hear the cry of the little ones" who are victims of sexual abuse.



RELATED ARTICLES
Vanity Fair has ruled the roost, but its guest list is bloated by corporate sponsorships. And now there's competition from Jay-Z.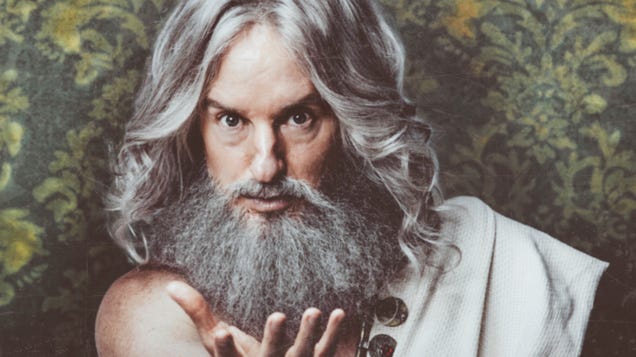 Here's what's happening in the world of television for Wednesday, February 20. All times are Eastern.  


Read more...


When it comes to TV, winter is typically no fall — but a few of these series premieres could have made the cut for an earlier start, ratings-wise.TheWrap has ranked all of broadcast's midseason debuts (so far) by their "live" total-viewer tallies. A pair of new singing competitions were impressive, a kinda-sorta reboot on The CW was not.Find them all below, in ascending order. Find our Fall TV version of these rankings here.Also Read: 21 New Fall TV Shows Ranked by Premiere Viewers: From 'The Conners' to 'Charmed' (Photos)Rank: 8 Show: "Roswell, New Mexico" Net: The CW Total Viewers: 1.5 millionRank: 7 Show: "Schooled" Net: ABC Total Viewers: 4.8 millionRank: 6 Show: "The Passage" Net: Fox Total Viewers: 5.2 millionRank: 5 Show: "The Word's Best" Net: CBS Total Viewers: 5.6 million* (*Time period premiere. Special post-Super Bowl LIII series debut earned 22.2 million viewers)Rank: 4 Show: "The Titan Games" Net: NBC Total Viewers: 6.5 millionRank: 3 Show: "Fam" Net: CBS Total Viewers: 7.3 millionRank: 2 Show: "The Masked Singer" Net: Fox Total Viewers: 9.4 millionRank: 1 Show: "America's Got Talent: The Champions" Net: NBC Total Viewers: 10 millionRead original story 8 New Midseason TV Shows Ranked by Premiere Viewers: From 'Masked Singer' to 'World's Best' (Photos) At TheWrap


After the monster success of Jon Favreau's The Jungle Book in 2016, Disney announced that the director would take the helm of another "reimagining" of an animated classic, The Lion King. A string of casting announcements followed as we eagerly awaited a peek at footage. Now the first teaser has been released and it looks amazing. It's a new version of the opening scene of the original animated classic, featuring the voice of James Earl Jones. Here's everything we know about the movie so far; watch the teaser trailer below. Will this be live-action, animated, or a combination of the two? We've heard that the movie will combine live-action footage with cutting-edge technology, much like the new version of The Jungle Book. Is this a straight remake...
Read More