Halloween is almost here, and Billboard wants to know: Which Latin artist would you like to trick-or-treat with if you had the chance? Vote!
Where does "Easy On Me" rank among Adele's chart-toppers? And what do we hope it means for her new album? Billboard staffers discuss these questions and more below.
Court papers did not specify what kind of ammunition detectives recovered from a movie set where the actor had fatally shot a cinematographer with a gun he was told did not contain live rounds.
Here are eight knuckle-biting, nerve-ripping new tales, just in time for Halloween.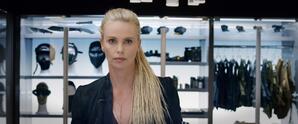 Need a quick recap of the past week in movie news? Here are the highlights:   Fast & Furious presents Cipher: The central saga of the Fast & Furious movies is expected to end after two more sequels, but the franchise has many more miles to go beyond that finish line. In addition to the planned Hobbs & Shaw sequel, another spin-off is in the works focused on the villainous cyberterrorist character Cipher. According to Variety, this news comes directly from franchise...

Read More

Read Comments