US has highest number of cases and highest deaths in world, as Democratic nominee attacks Trump over coronavirus 'failures'The US on Sunday passed 5m coronavirus cases, as Donald Trump's executive orders seeking to break a political impasse over further economic relief were denounced by a Republican as "unconstitutional slop" and Joe Biden accused the president of issuing little more than "excuses and lies".Recriminations have been flying in Washington since talks on further aid for the unemployed and for states struggling with a public health crisis collapsed on Friday.Trump intervened on Friday and Saturday, holding press conferences at his luxury golf club in New Jersey, cheered on by well-heeled members crowding close together - a jarring setting amid a pandemic and recession. On Sunday, there was loud criticism of the president's unilateral proposals on reduced federal enhanced unemployment benefits, payroll tax cuts and protection against evictions.New York's governor, Andrew Cuomo, dismissed Trump's executive orders as "laughable" and another chapter in the federal government's botched response to the pandemic. Cuomo said Trump's plan would likely cost New York state $4bn: "The concept of saying to states, you pay 25% of the insurance, is just laughable. It's just an impossibility. So none of this is real on the federal side. This is going to have to be resolved."Cuomo said he did not know if Trump was "genuine in thinking the executive order is a resolution or if this is just a tactic in the negoti
During the coronavirus pandemic, when most of us are staying at home, we're going to spotlight products that you can enjoy from your couch, whether solo or in small groups, and leave out the rest. With that in mind, here are our picks for Aug. 10-16, including the best deals we could find for each.


Police officers searched the plane with passengers still on board and offloaded each piece of luggage on the plane to be checked by canine units.


During the COVID-19 crisis, pets get plenty of attention. Some pet tech can help you keep spoiling your cat or dog when you are with them or away.



RELATED ARTICLES
Hilary Swank is on a three-year mission to Mars in Netflix's trailer for its upcoming space-travel drama series "Away."Although Swank's character has dreamed her entire life of being on the first mission to the red planet, the journey comes with a painful sacrifice — she has to leave her young daughter and husband behind and watch for years as they struggle without her.Created by Andrew Hinderaker and executive produced by Jason Katims and showrunner Jessica Goldberg, "Away" premieres on Sept. 4.Also Read: Get to Know Andy Forssell, the Maestro of HBO MaxHere is the synopsis:"'Away' is a thrilling, emotional drama on an epic scale that celebrates the incredible advancements humans can achieve and the personal sacrifices they must make along the way. As American astronaut Emma Green (Hilary Swank) prepares to lead an international crew on the first mission to Mars, she must reconcile her decision to leave behind her husband (Josh Charles) and teenage daughter (Talitha Bateman) when they need her the most. As the crew's journey into space intensifies, their personal dynamics and the effects of being away from their loved ones back on Earth become increasingly complex. 'Away' shows that sometimes to reach for the stars, we must leave home behind."You can watch the "Away" trailer above and read Netflix's character descriptions for the series below.Emma Green (Hilary Swank)Emma Green is an American astronaut and former Navy pilot. S
States are opening back up, but some still require or recommend visitors self-quarantine for two weeks. Find out where.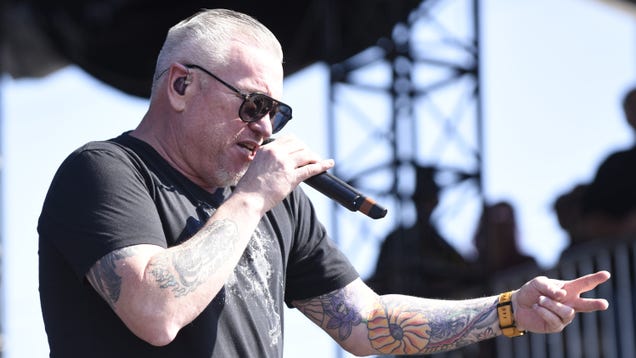 It ain't no joke: Sturgis, South Dakota's massive Sturgis Motorcycle Rally kicked off on Friday, and not via Zoom. Thousands of motorcyclists roared into the town for the annual 10-day event, despite there being, you know, five million confirmed cases of COVID-19 in the United States. Per CBS News, city officials…

Read more...


When Lauren Cortez found out she was pregnant, there was one person she wanted to deliver her baby: Dr. Bryan Cox, the same OB/GYN who helped welcome her to the world 25 years ago.Cox has been an OB/GYN at Methodist Hospital in San Antonio, Texas, for 33 years. Cortez's mother, Isabel Luna, has been one of his patients for decades, and spoke highly of him. When Cortez arrived at her first appointment, she was "excited, because her mom loves me, so it was a great situation," Cox told Good Morning America. "It was fun the whole pregnancy."Cortez's son, Logan James, was born on July 26, weighing six pounds, one ounce. Cox had a special greeting for Logan -- the same one he gave Cortez in 1995. "Dr. Cox, right when the baby is born, he sings 'Happy Birthday,'" Cortez said. "The fact that he takes that little time to personalize the birth experience meant a lot to me." More stories from theweek.com Donald Trump's impotent tyranny QAnon goes mainstream EPA expected to soon announce rollback on methane regulations


Update: Get ready for the future, as a new Terminator is on the way and Paramount has just shared a first look photo from the upcoming, still-untitled movie. Currently in production with Tim Miller (Deadpool) at the helm, the reboot brings original Terminator and Terminator 2: Judgment Day star Linda Hamilton back into the fold, and she's still looking pretty badass.  Joining Hamilton's well-armed Sarah Conner (right) in the photo are Mackenzie Davis (Blade Runner 2049) in the center as a character named "Grace" and, on the left, Natalia Reyes (Pickpockets) as "Dani Ramos." Sorry, no glimpse of Arnold Schwarzenegger's return or Gabriel Luna's new Terminator, as this is purely a showcase of the new movie's female...
Read More