Demand for aid at food banks has soared since coronavirus has forced the economy to close and resulted in millions out of workA record number of Americans face hunger this year as the catastrophic economic fallout caused by the coronavirus pandemic looks set to leave tens of millions of people unable to buy enough food to feed their families.Nationwide, the demand for aid at food banks and pantries has soared since the virus forced the economy to be shutdown, resulting in more than 40m new unemployment benefit claims, according to the latest figures.As a result, an estimated one in four children, the equivalent of 18 million minors, could need food aid this year - a 63% increase compared to 2018.Overall, about 54 million people across the US could go hungry without help from food banks, food stamps and other aid, according to an analysis by Feeding America, the national food bank network. hunger mapAmerica's food insecurity crisis was dire even before the Covid-19 pandemic, when at least 37 million people lived in households without adequate resources to guarantee consistent access to enough food for an active, healthy life.Food insecurity varies vastly from state to state, and county to county, and had only recently fallen to pre-Great Recession levels. The current crisis will almost certainly reverse hard-fought for improvements, and exacerbate existing inequalities. It's the deep south where the economic impact and food insecurity will probably penetrat
Since the beginning of this year, Florida has experienced an uptick in the number of pneumonia and influenza deaths, according to data from the Centers for Disease and Control. Experts and Trump administration officials responsible for keeping tabs on mortality rates across the country believe that many of those individuals had likely contracted and died from COVID-19.According to the data from the CDC's National Center for Health Statistics, since the beginning of the year there has been a total of 1,519 deaths in Florida where pneumonia and influenza were listed as the underlying cause. By comparison, in the same time period last year, Florida recorded 1,207 such deaths. The CDC has historically counted pneumonia and influenza deaths together. CDC officials told The Daily Beast that most of the deaths included in that category are pneumonia. Bob Anderson, the chief of the Mortality Statistics Branch in CDC's National Center for Health Statistics, told The Daily Beast that the increase of deaths in Florida where pneumonia and influenza were the underlying cause was "statistically significant" and that those mortalities were "probably COVID cases that weren't reported as such." The coronavirus can cause lung complications such as pneumonia.The increase has sparked a conspiracy theory on the left, that Florida is deliberately trying to undercount coronavirus fatalities by labeling them as something else. There's no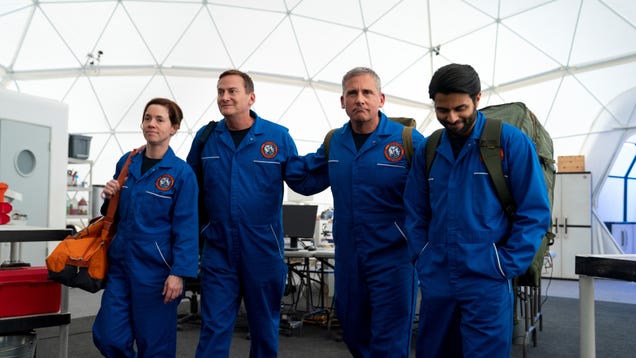 Our weekly thought-starter asks you (and us) a simple question each week: What pop culture did you consume this weekend, and what did you think of it? If you have suggestions for AVQ&A questions, big or small, you can email them to us here.


Read more...


Brasília (AFP) - Brazil on Saturday reached 28,834 coronavirus fatalities, authorities said, surpassing hard-hit France and becoming the country with the world's fourth-highest death toll. At the epicenter of South America's coronavirus outbreak, Brazil also saw an increase of 33,274 cases in the past 24 hours -- a new daily record, the Health Ministry said. Sao Paulo and Rio de Janeiro remain the hardest-hit states in Brazil in terms of sheer numbers, while per capita rates are higher in the country's impoverished north and northeast, where health facilities are reaching capacity.


Listen to the NASA astronauts Bob Behnken and Doug Hurley aboard SpaceX's Crew Dragon as they launch into orbit.


Mariah Carey took to social media to sing a snippet of her 1990 song "There's Got to Be a Way" while demanding justice for George Floyd, a black man who was recently killed by a white police officer in Minneapolis.
It's since emerged that the Minneapolis man died after being pinned by the neck by a white police officer's knee in the middle of the street.

Video footage taken by an onlooker's cell phone and widely circulated on the internet showed police officer Derek Chauvin with his knee pressed on Floyd's neck while he gasped for air and repeatedly groaned "Please, I can't breathe".

The officer in question has since been dissmissed from the police department and arrested on third-degree murder and manslaughter charges.

Police dressed in riot gerar were positioned around the White House as crowds gathered.




During the coronavirus pandemic, when most of us are staying at home, we're going to spotlight products that you can enjoy from your couch, whether solo or in small groups, and leave out the rest. With that in mind, here are our picks for May 25-31, including the best deals we could find for each.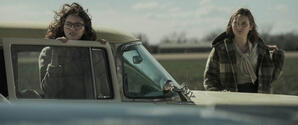 Want to know what's coming soon to digital and what to watch right now on FandangoNOW? Here is your weekly guide to the latest releases:   What are the latest new releases to watch right now? Michael Shannon and Shea Whigham have appeared together in many movies and TV shows, including Take Shelter, Tigerland and the Martin Scorsese series Boardwalk Empire. They reunite again in The Quarry, a crime drama in which Shannon plays a small town police chief investigating...

Read More

Read Comments