HONG KONG—The city of 11 million where China's deadly coronavirus outbreak originated is now under total quarantine, a massive lockdown that marks a dramatic shift from the Chinese government's previously reaction, which was focused on limiting what the public could learn about the spread of the disease.China's Deadly Coronavirus Cover-Up Is Getting Worse as First Case Hits U.S.But the move comes after the virus has spread far and wide, including at least one case in the United States. Sixteen people who came into contact with the country's sole confirmed coronavirus patient, in Washington State, are being monitored for pneumonia symptoms.It is still far from clear that Beijing is revealing all that it knows about the disease and its transmission at a moment when hundreds of millions of people are expected to be on the move as Chinese New Year approaches on January 25.Wuhan, a major city in central China and a key transport hub, is now cut off from the rest of the country. Flights out of the city have been canceled, as have outbound trains. Public transportation in Wuhan has been shut down. Before the lockdown came into effect, many people rushed to train stations and bus depots to purchase any tickets that would take them out of the city. Now soldiers of the People's Liberation Army prevent them from even entering those buildings. Police vans are parked in front of toll booths on highways leading out of the city, turning back anyone who attempt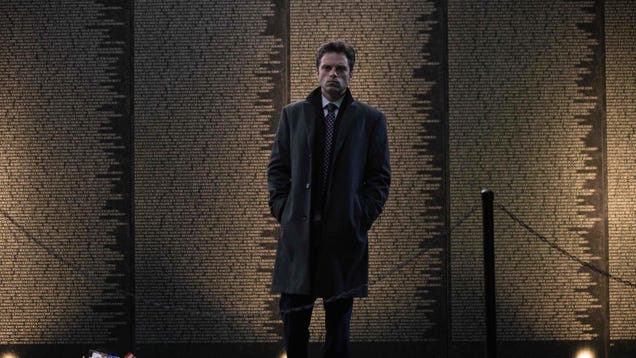 More of a two-hour ceremony than a movie, The Last Full Measure recounts strenuous real-life efforts to secure a very belated, posthumous Medal Of Honor for William H. Pitsenbarger, an Air Force pararescueman who was killed in Vietnam while saving fellow soldiers' lives. It's a full-throated, misty-eyed celebration of…

Read more...


Experts are seeing shocking similarities between the coronavirus that has now spread beyond China and the SARS outbreak of 2003.Like the infectious pneumonia that has killed at least 17 people, SARS was caused by a coronavirus that originated in China. But when one of the virologists who helped identify the SARS virus visited Wuhan, where this virus originated, he didn't see nearly enough being done to fight it. People were out at markets without masks, "preparing to ring in the New Year in peace and had no sense about the epidemic," Guan Yi of the University of Hong Kong's State Key Laboratory of Emerging Infectious Diseases told Caixin. Airports were hardly being disinfected, Guan continued, saying the local government hasn't "even been handing out quarantine guides to people who were leaving the city."The city did disinfect the market where the virus has been traced to, but Guan criticized Wuhan for that, saying it hurts researchers' abilities to track down the virus's source. "I've never felt scared," Guan told Caixin. "This time I'm scared."A case involving the coronavirus was identified in Washington state on Wednesday, and cases have also been identified in Thailand, Japan, South Korea, and Singapore. A total of 639 cases were confirmed in China.More stories from theweek.com Democrats walked right into Mitch McConnell's trap 5 brutally funny cartoons about Mitch McConnell's impeachment rules Wanting to stop 'birth tourism,' Trump administration will restri
Deborah Dugan, the exiled president and CEO of the Recording Academy, is right about at least one thing: There is an inherent conflict between the...
Officials across the United States probed potential cases of a new coronavirus on Thursday, while a divided World Health Organization declined to dub the deadly outbreak a health emergency and authorities confirmed the first death outside the virus's Chinese city of origin.Brazos County, Texas, officials said they had isolated a potential 2019 novel coronavirus patient at home, pending precautionary testing. The individual had recently visited Wuhan, China, where 17 people have died and hundreds more have fallen sick since last month. Texas A&M University confirmed that one of its students was identified as the possible case there and said the "immediate health risk to the campus community" was low.Meanwhile, a sick individual representing another potential case in California reportedly arrived at Los Angeles International Airport from Mexico City on an American Airlines flight at about 6:45 p.m. local time on Wednesday. They were taken to the hospital with flu-like symptoms, NBC Los Angeles reported. It's not yet clear when the results of the evaluation on the suspected cases will be available, but local health authorities in Los Angeles County said it was "very possible" the area will see cases of the virus, since so many people travel from China to Southern California. The LA County Department of Public Health said in a statement that there have been no confirmed local cases of the virus, that "currently the risk of local transmission is low," and that the county responds to suspected cases by working with the U.S. Cent
Will Ferrell and John C. Reilly star in Holmes & Watson as the legendary detectives in a funny and surprising take on the team's pairing. Really, though, it's more about the chemistry between the actors, who previously starred together in Talladega Nights: The Ballad of Ricky Bobby and Step Brothers, as it is about any sort of mystery. (By the way, Reilly also appeared in a cameo role in Anchorman 2: The Legend Continues, which featured Ferrell in the starring role.) Two upcoming comedies offer new different, surprising takes on material that has been previously told. The third is a sequel that may be the final installment in a long-running series and may offer a big surprise in its resolution. Here's what we know about three movies that we hope will amuse us...
Read More