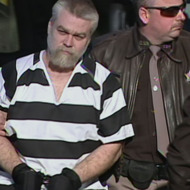 When Making a Murderer debuted on Netflix in December 2015, the world at large knew little or nothing about the murder of 25-year-old Wisconsin photographer Teresa Halbach. Within weeks, the people accused of killing her — Steven Avery and his nephew, Brendan Dassey — were the subject of worldwide discussion. ... More »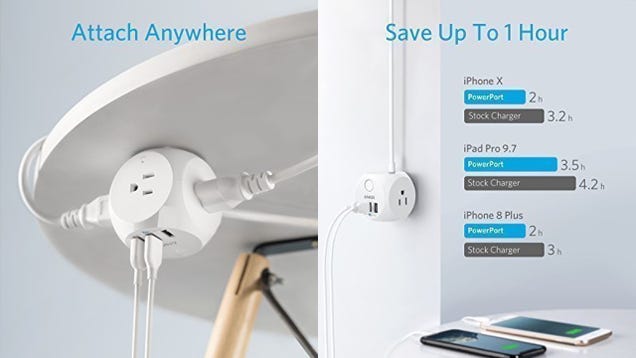 We've seen power cubes with more ports and outlets from other manufacturers, but Anker's take on the category has a few nice touches. While it leaves one side of the cube empty, it does come with adhesive pads that let you mount it on a wall or underneath a desk. It normally sells for $26, but you can get it for just…

Read more...



RELATED ARTICLES
An intercontinental romance ends in tragedy in Heather Taylor-Johnson's debut, "Jean Harley Was Here."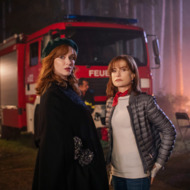 Horror is a genre in conversation with itself — more so, perhaps, than any other genre, because the topic of conversation is always ultimately the same. Horror filmmakers study the things that frightened them, then reimagine, refine, and revise them, the better to unleash their own specific fears upon new ... More »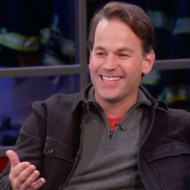 Ahead of making his Broadway debut with his one-man show The New One next month, Mike Birbiglia stopped by last night's Jimmy Kimmel Live in Brooklyn to chat with Kimmel about everything from getting shit on by a bird on his way to the show to living in New York ... More »

RELATED ARTICLES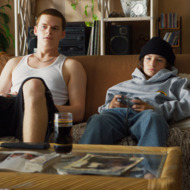 On the surface, aside from a brief shot of someone watching Goodfellas on a TV, there's nothing remotely Scorsesean about Jonah Hill's Los Angeles-set coming-of-age skater drama Mid90s. (Bear with me, I'm going somewhere with this.) The austere style, the oblique plotting, the understated performances — this isn't exactly Mean ... More »

RELATED ARTICLES
Here's what the movie gets right and what it doesn't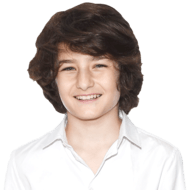 Sunny Suljic will talk about Jonah Hill for as long as you'll let him. Suljic's Mid90s director is everything to him, and he speaks more effusively about Hill than the way Bradley Cooper and Lady Gaga talk about each other, combined: "When I first met Jonah, he was really chill," ... More »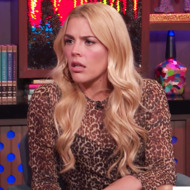 In Busy Philipps's memoir This Will Only Hurt a Little, she tells a story about being assaulted by James Franco on the set of Freaks of Geeks, where he grabbed her after she hit him in the chest for a scene, "screamed in my face, 'DON'T EVER TOUCH ME AGAIN!'" ... More »
Here are a bunch of little bites to satisfy your hunger for movie culture:   Alternate Ending of the Day: In honor of its home video release this week, here are some funny animated ideas for how Ant-Man and the Wasp should have ended:   VFX Breakdown of the Day: For Wired, Marvel Studios VP of visual effects Danielle Costa breaks down the design and digital effects of Ant-Man and the Wasp:   Movie Science of the Day: For Vulture, meteorologist Stephanie Abrams discusses the authenticity of weather in movies, including The Wizard of Oz and Mad Max: Fury Road:   Movie Comparison of the Day: Couch Tomato shows 24 reasons why Jason X is basically a remake of Alien: Resurrection:   Vintage Image of the Day: Jean-Claude...
Read More


Between the Saw series, the Insidious movies and The Conjuring Universe, James Wan has become one of history's greatest horror franchise producers. Now he's shepherding another to theaters, if The Curse of La Llorona proves as successful as all his other brands. There's already been enough confidence in the upcoming feature for Wan to pluck its director for The Conjuring 3.  The first teaser trailer for La Llorona further promises something to look forward to, especially for fans of the Conjuring movies, the latest installment of which, The Nun, is going strong at the global box office to the tune of more than $350 million. Find out all you need to know about La Llorona and then check out the trailer down below.  Here's everything we know about The...
Read More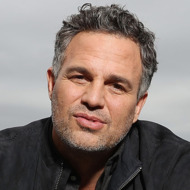 Finally, charming, handsome Hollywood heartthrob Mark Ruffalo will share the screen with a scene partner equal to his talents, also Mark Ruffalo. According to TVLine, Mark Ruffalo and Mark Ruffalo have signed on to star in an HBO mini-series adaptation of Wally Lamb's novel, I Know This Much Is True, ... More »
It's tradition for Sikh parents to turn to the Guru Granth Sahib, our holy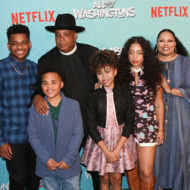 All About the Washingtons, the multi-camera comedy starring Joseph Simmons, had been cancelled by Netflix, according to Deadline. The show was originally produced for ABC, who passed on it, and it then received a ten-episode series order from Netflix. The decision not to renew it comes two months after the ... More »

RELATED ARTICLES
Here are ABC's renew/cancel standings for week 3 of the…

RELATED ARTICLES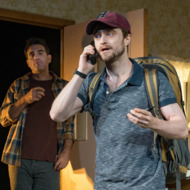 "There is such a thing as poetic, ecstatic truth. It is mysterious and elusive, and can be reached only through fabrication and imagination and stylization." —Werner Herzog"Look, Americans are their own fact-checkers. People know, they have their own facts and figures, in terms of meaning which facts and figures are ... More »
In Istanbul, Turkish investigators for a second time searched the Saudi consulate where Khashoggi - a U.S. resident and Washington Post columnist who was a strong critic of Crown Prince Mohammed bin Salman - vanished on Oct. 2, seeking clues about an incident that has caused an international outcry. Trump acknowledged for the first time that Khashoggi had likely been killed. It's very sad," Trump told reporters before boarding Air Force One on a political trip.


Facebook's roughly 900-square-foot room, which it recently showed to journalists, is a visual representation of the company's commitment to dramatically improving communication and security ahead of the U.S. midterms.