Fiction contenders include Brit Bennett, the author of "The Vanishing Half"; Randall Kenan, a beloved writer who died in August; and Douglas Stuart, a debut novelist who is also a Booker Prize finalist.
Yosemite, Sequoia and Kings Canyon national parks remain shut this weekend.


Over recent days, officials from the U.S. Space Force and the Office of the Director of National Intelligence briefed congressional committees on an "uptick" in Russian military activity in space targeting U.S. defense and intelligence satellites.


Israelis just want to fly away.The atmosphere was so grim as the nation entered a coronavirus lockdown on the eve of Rosh Hashanah, the Jewish New Year, that there appeared to be no escape.One meme making the rounds showed desperate hands reaching out of the sea towards a far-off airplane flying high in a deep blue sky, accompanied only by the traditional greeting of "Shana Tova," a good year.The greeting felt hollow as Israel entered into the year 5781 as the first country on earth to impose a second national lockdown.Alone in small home-bound pods, unable to gather or to pray in synagogues, and confused by the governments constantly evolving, often contradictory guidelines, Israelis feel alienated, angry and appalled.'The Second Wave' of COVID Hits Israel Like a TsunamiThey did not feel this way in early March, when Israel went into its first lockdown. The nation, which began to closing its borders in late January, appeared to have the health crisis under firm control. The quarantined Passover and Easter season was greeted with hardiness and even some good humor.In late May, after the third inconclusive Israeli election in under a year, Prime Minister Benjamin Netanyahu established an uncomfortable team-of-rivals coalition keeping him in power for a further 18 months, which he called a "corona emergency coalition."His government's handling of COVID-19 resulted in only 250 deaths and was so admired that even countries with no diplomatic ties to Israel tried to emulate its success.Three months later, tiny Israel—with a population of 9.2 million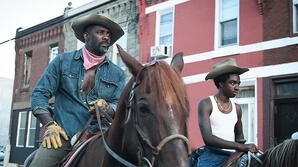 This year's Toronto International Film Festival was really one for the history books. With all of the films being available to watch virtually, this was the first time we've ever covered a film festival from our living room couch. But just because it was a virtual festival doesn't at all mean it wasn't valuable and, ultimately, memorable. Here's a little bit more on just how memorable the virtual 2020 TIFF was. Even though the festival was a virtual one this...

Read More

Read Comments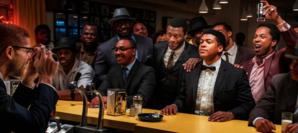 It is one of the fall season's most exciting events in the world of film, but this year the Toronto International Film Festival will look a little different. With a mix of virtual and in-person screenings and conversations, the festival - historically known to be a major precursor for awards season - is presenting a scaled-down slate of films while adapting to an ever-evolving pandemic landscape. But that doesn't mean the films aren't any less significant. Quite...

Read More

Read Comments