Warner Music Group is expected to officially begin trading later this morning on the Nasdaq exchange with its initial public offering carrying a $25 per-share price, which means that the company is realizing an equity valuation of $12.75 billion.
America could move weapons stored on British soil if the UK allows Huawei to build its 5G network, a US senator has warned. Tom Cotton, the Republican senator for Arkansas who was called as a witness before the Defence Select Committee, warned that the case for America keeping some US Air Force assets, such as F-35 fighters, in the UK could be weakened if it goes ahead with Huawei, as it would pose a security risk. "We have to make a decision about deploying those [F-35 fighters] to many countries," Senator Cotton said. "Obviously if you no longer have Huawei in your network then F-35 fighters can be based in your country under my legislation. "That does not mean I would drop my legislation… my legislation is about Huawei and the threat Huawei poses to our airmen and our aircraft." He added that allowing Huawei in UK infrastructure could "give PLA [China's People's Liberation Army] hackers a window into our military logistics operations", which he said could put US forces and American weapons systems based in England "at dangerous risk".


Sweden's state epidemiologist Anders Tegnell has admitted that Sweden should have imposed greater restrictions to bring the country's epidemic under control, the first time he has expressed doubts about his decision not to impose a lockdown. In an interview with Sweden's state radio broadcaster SR, Tegnell said that, given the Sweden's stubbornly high death rate, he no longer believed that he, and The Public Health Agency of Sweden, had got the balance right. "If we were hit by the same disease, knowing exactly what we know today, I think we would end up doing something between what Sweden has done, and what the rest of the world has done," he said. "I think there's certainly room for improvement in what we've done in Sweden, absolutely." Sweden's coronavirus strategy, which is much less restrictive than that of any other developed country, has received enormous attention globally in recent months. Schools for those up the age of 16, bars and restaurants, shopping centres, and sports facilities, have all been allowed to remain open, while gatherings of up to 50 people have always been permitted.


Gessen surveys the American political landscape in a style that is methodical and direct, relying on pointed observations instead of baroque hyperbole.
Clashes broke out between police and protesters in Paris on Tuesday after around 20,000 people defied a ban to rally over the 2016 death of a black man in police custody, galvanised by US demonstrations against racism and deadly police violence. The protesters used slogans from the American protest movement to call for justice for Adama Traore, whose death four years ago has been a rallying cause against police brutality in France. The demonstration, which came after the release of two differing medical reports into the cause of Traore's death, had been prohibited by police citing a coronavirus ban on gatherings of more than 10 people.



RELATED ARTICLES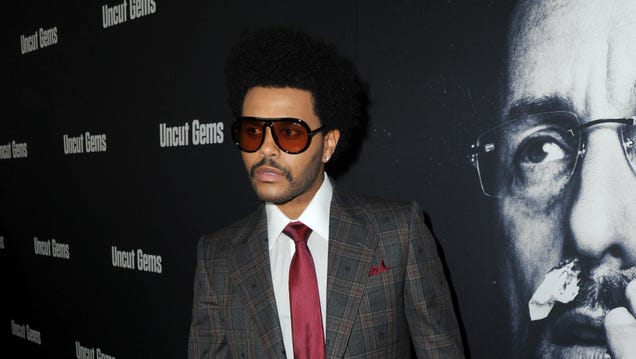 As a show of support for the Black community and the many people protesting against police violence, the music industry is observing today's Blackout Tuesday campaign to draw attention to racial injustice and organizations like Black Lives Matter, but The Weeknd is taking things further and asking everyone else "with…

Read more...



RELATED ARTICLES
Less than 24 hours after President Trump said he was prepared to send troops into cities across America, senior officials in the Pentagon began to try to distance themselves from those words and from the idea itself, underscoring that not one governor had requested additional military assistance from Defense Secretary Mark Esper.Trump has for days pushed state leaders to take a tougher stance against "antifa" protesters, saying on a call with governors Monday that if they did not mass arrest protesters they would end up looking like "a bunch of jerks."  Then, Monday evening, the president took it a step further.Police surrounding Lafayette Park in D.C. cleared protesters with tear gas as the president walked through to St. John's Episcopal Church to pose for a photo op, with the Bible. He declared himself the "president of law and order" and said he would take all the necessary steps to suppress the unrest sweeping the country. "I have strongly recommended to every governor to deploy the national guard in sufficient numbers. If a city or a state refuses to take the actions that are necessary to defend the life and property of their residents, then I will deploy the United States military and quickly solve the problem," he added.Protesters Tear-Gassed for Trump 'Law and Order' Photo OpEsper, along with other cabinet secretaries, stood next to the president during the remarks in the park after participating in an hour-long call with governors
Dave Grossman's overly aggressive style prepares law enforcement officers for a job under siege, where they're "at war" on the streets.


West Africa is home to some of the poorest countries in the world, many lacking doctors and vital resources such as ventilators.


The last two months have been tough for business at Eso Won Books in Los Angeles. The store, which opened in 1990, specializes in African-American literature and has never had to close its doors to the public for such a long time before. But it was forced to do so when the coronavirus pandemic hit…
The Late Late Show with James Corden was appropriately somber on Monday night (June 1) in the midst of the Black Lives Matter protests happening across America in response to the death of George Floyd.