The failed, influencer-driven "boutique music festival" makes for the kind of story that the average documentarian dreams about.


Separating fact from fiction in the royal period drama
FX's "The Americans" and "The Assassination of Gianni Versace: American Crime Story," along with Showtime's "Escape at Dannemora," led the Broadcast Television Journalists Assn.'s nominations for the 24th annual Critics' Choice Awards, it was revealed Monday. Joining "The Americans" in the best drama series category was "Better Call Saul" (AMC), "The Good Fight" (CBS All […]


Alexis Bloom's documentary explores the arrogance of power and the creation of Fox News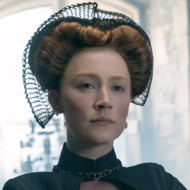 Modern period pieces are in a pickle: Many of history's most famous stories involve some degree of religious conflict, but those divisions are basically incomprehensible to contemporary audiences. We'll go along with it, sure, but the filmmakers usually have to do a lot of work to get us invested in ... More »
The Jersey Boys star takes us through the romantic journey he's crafted in his new holiday album.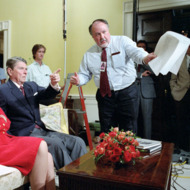 Among the many brilliant choices Alexis Bloom makes in her documentary Divide and Conquer: The Story of Roger Ailes is not to frame her subject the way that Ailes's Fox News Network would present one of its liberal hobgoblins. Her tone is chill, unsensational, and her interviewees are lucid rather ... More »
How the Borscht Belt came to be