Here are a bunch of little bites to satisfy your hunger for movie culture:   Remade Trailer of the Day: Huxley Berg Studios works their Lego re-creation magic with the first Avengers: Infinity War:   Mashup of the Day: For another great Lego video, here's a Furious 7-inspired Star Wars video in honor of the passing of Carrie Fisher:    Fake Movie of the Day: With so many Star Wars movies being made, why not a romantic indie set in the Galaxy like this parody from Funny or Die?   Cosplay of the Day: Need more Star Wars? Here's a flaming bagpipe-playing unicyclist dressed as a Rebel pilot taking down an inflatable AT-AT (via Geekologie):   Sketch of the Day: One...
Read More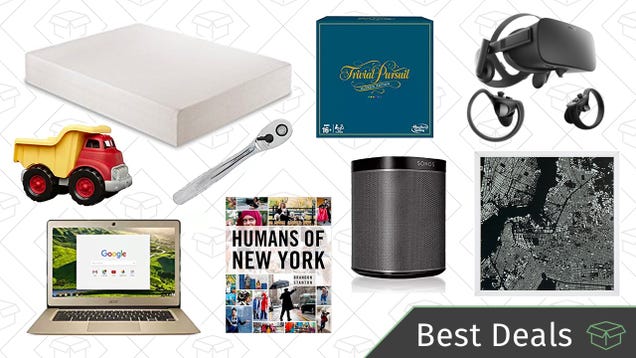 Discounts on laptops, monitors, and modems in Amazon's tech Gold Box, $5 off any $15+ book, and a SONOS speaker sale kick off today's best deals.

Read more...



RELATED ARTICLES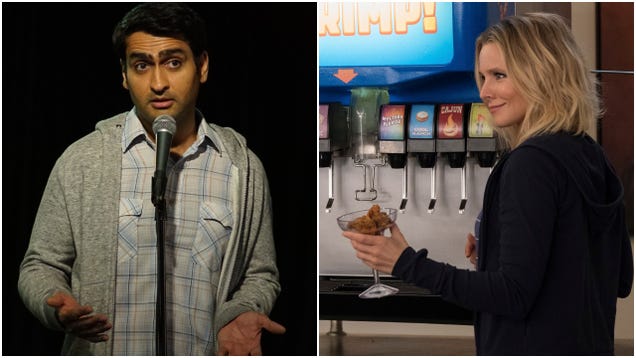 The nominations for the 75th Annual Golden Globe Awards were announced earlier today in Los Angeles, and after the results had been tallied, two big winners emerged: Guillermo Del Toro's interspecies Cold War romance The Shape Of Water, and HBO's female-led, darkly comic Big Little Lies, which almost single-handedly…

Read more...