Talk about the best of both worlds. One of our favourite Disney stars-turned-international pop stars  is going to be in (one of) our favourite dark sci-fi anthology series.  No, it's not Demi Lovato starring in The Twilight Zone (though we'd love to see that).  SEE ALSO: The darkest fake media in 'Black Mirror': A complete guide Miley Cyrus just confirmed that she'll be in the next season of Netflix's dystopian hit series Black Mirror. The "Wrecking Ball" singer confirmed the casting on The Howard Stern Show.  "If you guess it, then I will shake my head yes, or no," Cyrus told Stern when he asked her about whether or not she would be starring in an episode of the fifth season of Black Mirror.  Stern then informed the listeners that Cyrus had nodded her head, indicating "yes." That's as close as we're going to get to getting confirmation from the horse's mouth at this point. Mashable reached out to Netflix for comment but did not receive an immediate response. No release date has been set for the fifth season of Black Mirror, but in a tweet from an Official Netflix Twitter account (screen grabbed here by Mirror) that was later deleted, Netflix had set Black Mirror Season 5 to premiere on December 28th 2018 with an episode entitled "Bandersnatch." Netflix has not commented on the accidental leak, but dare we hope for a surprise release during the holidays?  What better way to brighten
In his feature film debut, the Hamilton creator and star talks about focusing on just acting—for once.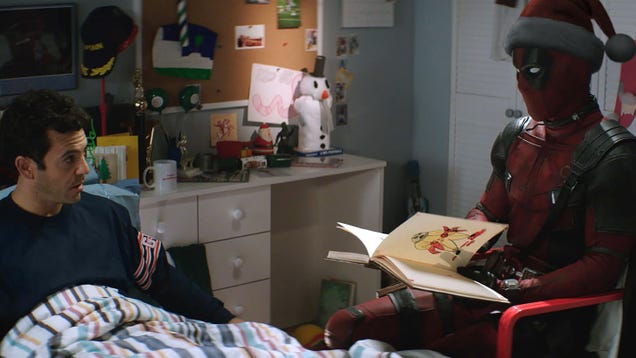 Note: This article contains plot revelations for Deadpool 2—though, honestly, if you haven't seen that by now, why are you reading a whole piece about a PG-13 recut of it?

Read more...


Go ahead and rip up those New Year's Eve plans, because Taylor Swift just gave you some new ones. The singer surprised fans on Thursday morning (...
Sometimes Donald Trump opts for illusion, sometimes elision. In an interview with Reuters the day before former lawyer Michael Cohen was jailed for three years for making hush money payments on the eve of the election, Trump said he was not concerned about the threat of impeachment. The payments were a civil matter, he insisted, despite the fact his own Department of Justice considered them a criminal breach of campaign finance laws.


Insurance claims from the recent spate of California wildfires, including one ranked as the most deadly and destructive in state history, have topped $9 billion and are expected to grow, the state insurance commissioner reported on Wednesday. The claims, so far, fall short of the record $12 billion in wildfire-related insured losses sustained in California in 2017, most of that from more than a dozen blazes that swept a large swath of wine country north of San Francisco Bay, killing 46 people. This year, the Camp Fire that erupted on Nov. 8 has accounted for the bulk of the claims, just over $7 billion of the total.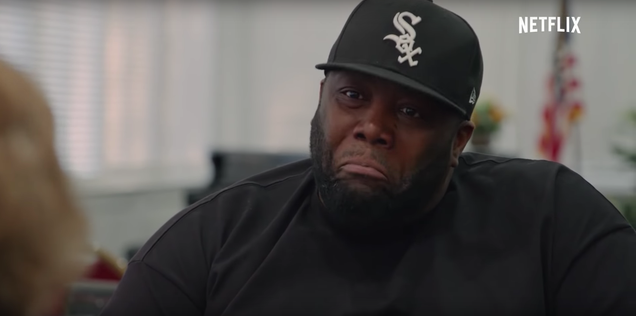 Those of us living in our ivory towers tend to forget just how precarious the so-called civilized society we live in truly is, but rapper Killer Mike is going to work with Netflix to expose just how primed for collapse our society truly is. In a new, six-episode "subversive comedy documentary" series titled Trigger…

Read more...



RELATED ARTICLES
Divide and Conquer: The Story of Roger Ailes deftly fuses the personal, the political and the just plain surreal as it charts the rise and fall of Fox News Chairman, Roger Ailes. Variously called a bulldog, a kingmaker, and the Ernest Hemingway of campaign advisors, Ailes was a key media consultant to Presidents Nixon, Reagan and George H.W. Bush, powerfully shaping American political history over the last fifty years. After creating a ratings powerhouse, with more viewers than all its direct competitors combined, in 2016 Ailes was forced out of Fox amid multiple allegations of sexual harassment. He died in May 2017 at the age of 77. Divide and Conquer is the origin story of one of the most powerful and divisive figures in American media, as well as a clear-eyed look at how we got where we are today.Release Date: Dec 07, 2018