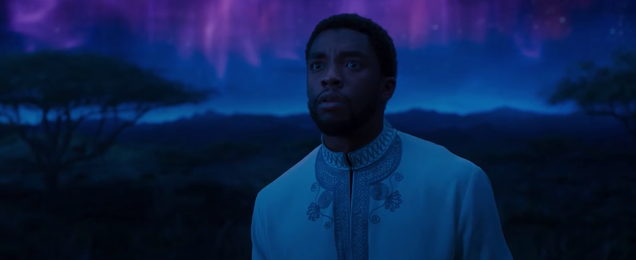 The most recent trailer for Ryan Coogler''s Black Panther movie was very cool (and not just because of literally everything about Michael B. Jordan''s character). That was almost two months ago, though, and the movie doesn''t come out until February, so people might be getting a little antsy for more awesome Black…

Read more...



Do you remember the mediocre sci-fi movies Self/less and In Time? Hopefully not, because this trailer for Netflix's Altered Carbon might be a little less exciting if you do. Self/less was about Ben Kingsley putting his brain in Ryan Reynolds' body (or something like that) and In Time was about Justin Timberlake in a…

Read more...


The Grapevine He Went Viral Because of Bullying, but Keaton Jones'' Mother Just Might Be a Racist Money Grabber | Deadspin Interior Secretary Ryan Zinke Is Mad Because Outside Magazine Pointed Out He''s A Fly Fishing Novice | The Slot On the Final Day of His Campaign, Roy Moore Is Interviewed by a 12-Year-Old Girl | …

Read more...


Here's your estimated 5-day box office returns (new releases bolded): 1. Coco - $18.3 million ($135.5 million total) 2. Justice League - $9.5 million ($212.0 million total) 3. Wonder - $8.4 million ($100.3 million total) 4. The Disaster Artist - $6.4 million ($8.0 million total) 5. Thor: Ragnarok - $6.2 million ($301.1 million total) 6. Daddy's Home 2 - $6.0 million ($91.1 million total) 7. Murder on the Orient Express - $5.1 million ($92.7 million total) 8. Lady Bird - $3.5 million ($21.3 million total) 9. Just Getting Started - $3.1 million ($3.1 million total) 10. Three Billboards Outside Ebbing, Missouri - $2.8 million ($18.3 million total)   The Big Stories Welcome to week two of Hollywood's vacation. For kids everywhere their...
Read More