Although the Brady Bunch had previously been exhumed from the cancellation graveyard with the infamous 1976-77 "Brady Bunch Hour" and short-lived "Brady Brides" in 1981, by 1988 America was nostalgic enough for the lovely lady, man named Brady and their three very lovely girls and three boys that a reunion this time would really be appreciated, and what better time to do it than Christmas? "A Very Brady Christmas" brought the group that somehow formed a family head-on into the 1980s and ended up as the year's highest-rated network broadcast, paving the way for one last attempt at a new series "The Bradys" in 1990 which still didn't go anywhere and was canned after just five episodes. This "TV movie event...Read the entire review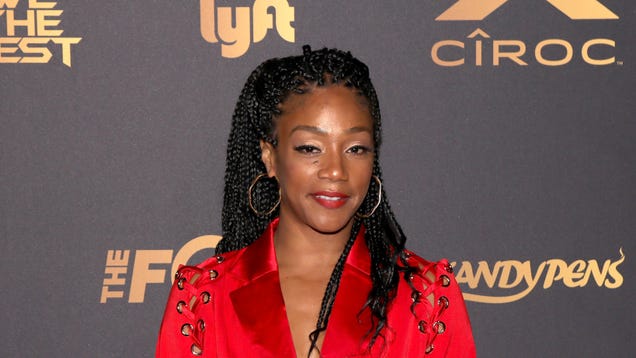 If a job exists in 2018 Hollywood, it feels like odds are good that Tiffany Haddish is going to get it. The Girls Trip star is a charmingly hot commodity at the moment, working on TV, in film, and, now, in the vaunted realm of awards show host. Specifically, Haddish has just booked a gig over at MTV, where she'll be…

Read more...


Fourth time's the charm for Bachelor Nation's Clare Crawley — she's engaged!

During The Bachelor Winter Games: World Tells All special on Thursday night, Canada native Benoit Beauséjour-Savard got down on one knee to pop the question in French, and she said, "Yes!"

"It's overwhelming, it's crazy," Crawley tells PEOPLE of the surprise engagement. "Going on these Bachelor shows is a huge risk and you don't know the outcome. It's scary, but it's a risk that you have to take to get the good in the end."

"I dind't expect this," Beauséjour-Savard adds. "I was heartbroken on The Bachelorette: Canada but going back on this show I had an open mind. I was realistic that there might not be someone for me. But like you've seen on TV, I had the biggest crush ever on her. it wasn't a crush, it was developing into something really deep and strong."

The pair connected early on during their time on the spinoff show, but Crawley soon found herself in a love triangle with Beauséjour-Savard and German contestant Christian Rauch. While Beauséjour-Savard was open about his intense feelings for Crawley, she ended up telling him that she didn't feel the same way and wanted to get to know Rauch better.

RELATED VIDEO: Bachelor Winter Games Contestants Reveal Their Biggest Bachelor Crushes

Beauséjour-Savard was heartbroken and decided to leave the house, but things didn't quite work out in the end for Crawley and Rauch, either: They chose to go their separate ways before a kissing competition.

Crawley and Beauséjour-Savard then reconnected over a simple text in which he asked if she was doing okay after leaving the show.

"At that point, I was just thinking, 'She's ending up with Christian,'" Beauséjour-Savard says. "The sentence that kept running through my mind was, 'It's not the end of the two of us

RELATED ARTICLES
Final broadcast primetime live same-day ratings for Tuesday, Feb.…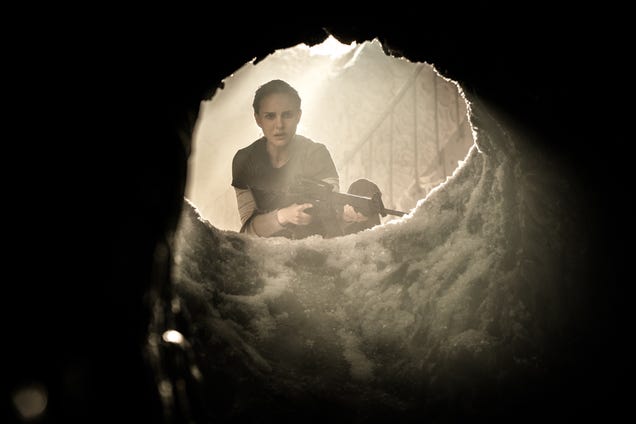 Years from now, someone's going to stroll down the science-fiction aisle of the last remaining video store on the planet, where they'll find the last remaining physical copy of Alex Garland's new movie, Annihilation, shelved neatly between Aliens and Arrival. It will be exactly where the film belongs, and not just…

Read more...


In a thrilling victory, the U.S. women's hockey team emerged as victors Thursday in the Winter Olympic tournament final after beating out their longtime Canadian rivals to finally take home the gold.

And social media users were almost excited as the players following their down-to-the-wire win.

The gold medal game, in Gangneung, South Korea, was the latest installment in the recurring rivalry for first place between the American women and their northern neighbors. And fans and athletes alike ran to their keyboards to congratulate the team for finally ending Canada's winning streak.

"Congrats @ # way to give us heart palpitations just before bed woot woot @ # #," actress Elizabeth Banks tweeted.

Former Olympic figure skater Kristi Yamaguchi shared a photo of the athletes embracing in a group hug. She simply wrote: "Yeeessssssss!!! Congratulations @ # on GOLD!!!"


— Lil Wayne WEEZY F (@LilTunechi) February 22, 2018

https://platform.twitter.com/widgets.js


British grime star Stormzy and pop singer Dua Lipa were the big winners on a night of shock surprises, political protest and somber reflection at the...

RELATED ARTICLES