Here are a bunch of little bites to satisfy your hunger for movie culture:     Alternate Ending of the Day: Not an alternate plot but an alternate view of how the ending of Jurassic World went down, here's the climax of the movie without any special effects: #JurassicWorld without special effects is unreal ???? (via @BDHnetwork) pic.twitter.com/MO7ezthxo7 — FANDOM (@getFANDOM) June 18, 2018   Movie Food of the Day: Celebrate the release of Jurassic World: Fallen Kingdom by making a dino cobb salad care of Nerdist Noms:   Franchise Fix of the Day: This silly but logical video proposes that Disney avoid having a Star Wars movie bomb at the box office by targeting just the fanbase and charging a lot more for...
Read More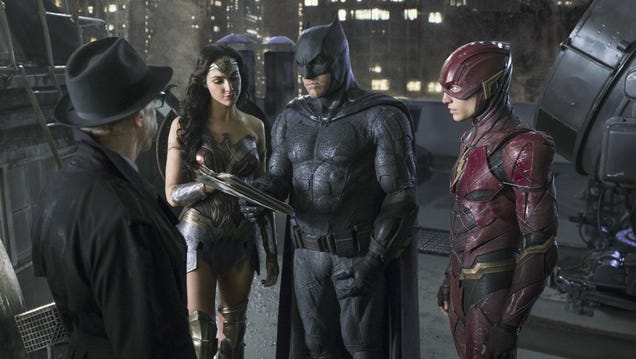 Justice League didn't murder its box office competitors with a precision blast of heat vision, as DC and Warner Bros. surely hoped it would, but everyone who passed on its theatrical run will soon get a chance to see some of the biggest superheroes in the world joining forces—assuming they have an HBO Go or HBO Now…

Read more...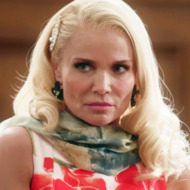 Sometimes all you need from a TV show is Kristin Chenoweth playing a woman capable of murder. In its second season, NBC's true-crime mockumentary is doing just that, which, honestly, is a blessing upon us all. Chenoweth is Lavinia Peck-Foster, a pop-u-lahr woman about town in East Peck, who has ... More »
Final broadcast primetime live same-day ratings for Tuesday, June…
Ottawa (AFP) - The US practice of separating migrant children from parents caught crossing the US-Mexico border illegally is "wrong," Canadian Prime Minister Justin Trudeau said Wednesday.




The genesis of Dynasty begins not in Denver, Colorado, in January of 1981, but out in Dallas, Texas, in the spring of 1980. That's when primetime soap Dallas put a bullet in its dastardly lead character and "Who Shot J.R.?" fever took off not just in the United States, but all over the world. ABC wanted a piece of that audience, so the king of TV producers, Aaron Spelling, took on Richard and Esther Shapiro's idea of another oil-rich family with another morally vacant patriarch: Blake Carrington. Actor George Peppard was originally cast in the role, but bowed out - reportedly because he didn't want to play a bad guy every week on national TV. The part was re-cast, this time with John Forsythe who came into the character with a directive: he wasn't going to ...Read the entire review




"If you don't have anything nice to say, just don't say it"