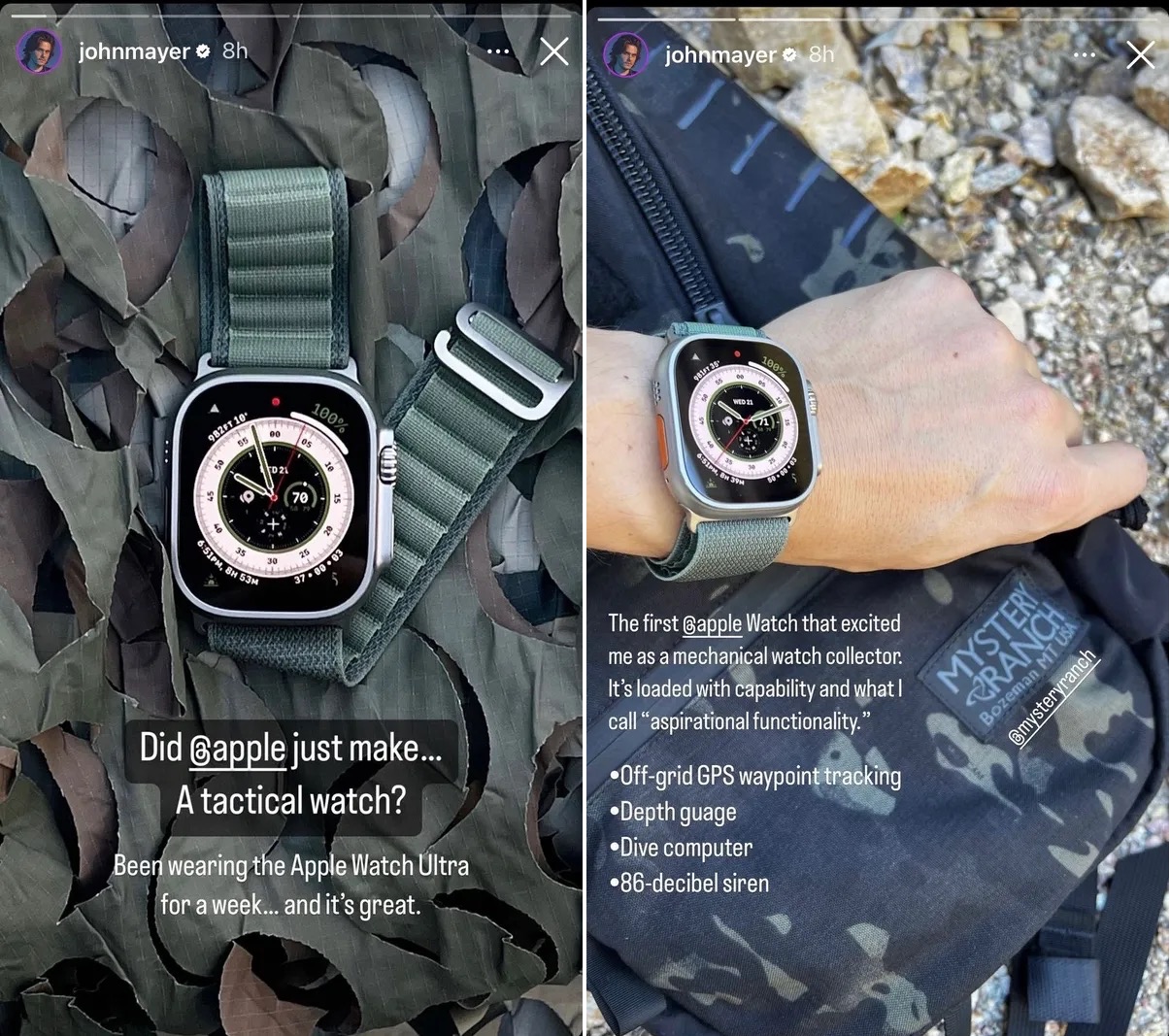 Apple Watch Ultra has been endorsed by American musician and famous watch collector John Mayer, who has been showing off the new device on his Instagram account.




Early adopters on Reddit and elsewhere are complaining of higher-than-normal CPU usage, resulting in significant stuttering and a drop in frames per second in a variety of games. Others report audio glitches and the occasional full system crash, the dreaded Blue Screen of Death,
Apple Watch Ultra comes with a stock Depth app for underwater recreational activities like snorkeling and underwater pool swims, but most casual users probably won't get to see how the Depth app responds during the more committed activity of open water free-diving.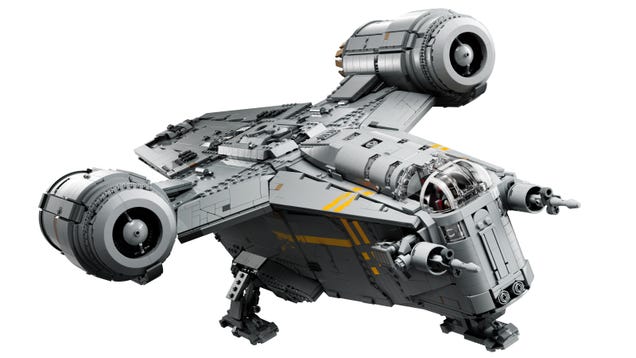 With mild apologies to Din Djarin's modified N1 Naboo Starfighter, we'll always consider the Razor Crest to be the bounty hunter's true ship. Lego hopes you feel the same—or at least close enough to shell out $600 galactic credits to purchase this new Ultimate Collector Series version of The Mandalorian's ST-70 class…

Read more...


The WAN as initially conceived was about one simple job: the WAN was the network that "connects my sites to each other." That is, the network connecting users in corporate sites to corporate IT resources in other corporate sites or perhaps colocation facilities. It was all inside-to-inside traffic.

Over the past decade so much has changed that, just before COVID-19 work-from-home mandates took hold, only about 37% of a typical WAN's traffic was still inside-to-inside, according to Nemertes' "Next Generation Networks Research Study 2020-2021". The rest touched the outside world, either originating there as with remote work against data-center systems or terminating there as with SaaS use from a company site or both as with VPNing into the network only to head back out to a SaaS app.

To read this article in full, please click here