The move by the commission signals an aggressive stance by federal regulators to thwart the expansion of the tech industry's biggest companies.
The lawsuit represents the FTC's most significant effort to rein in consolidation in the tech industry since prominent tech critic Lina Khan became the commission's chair.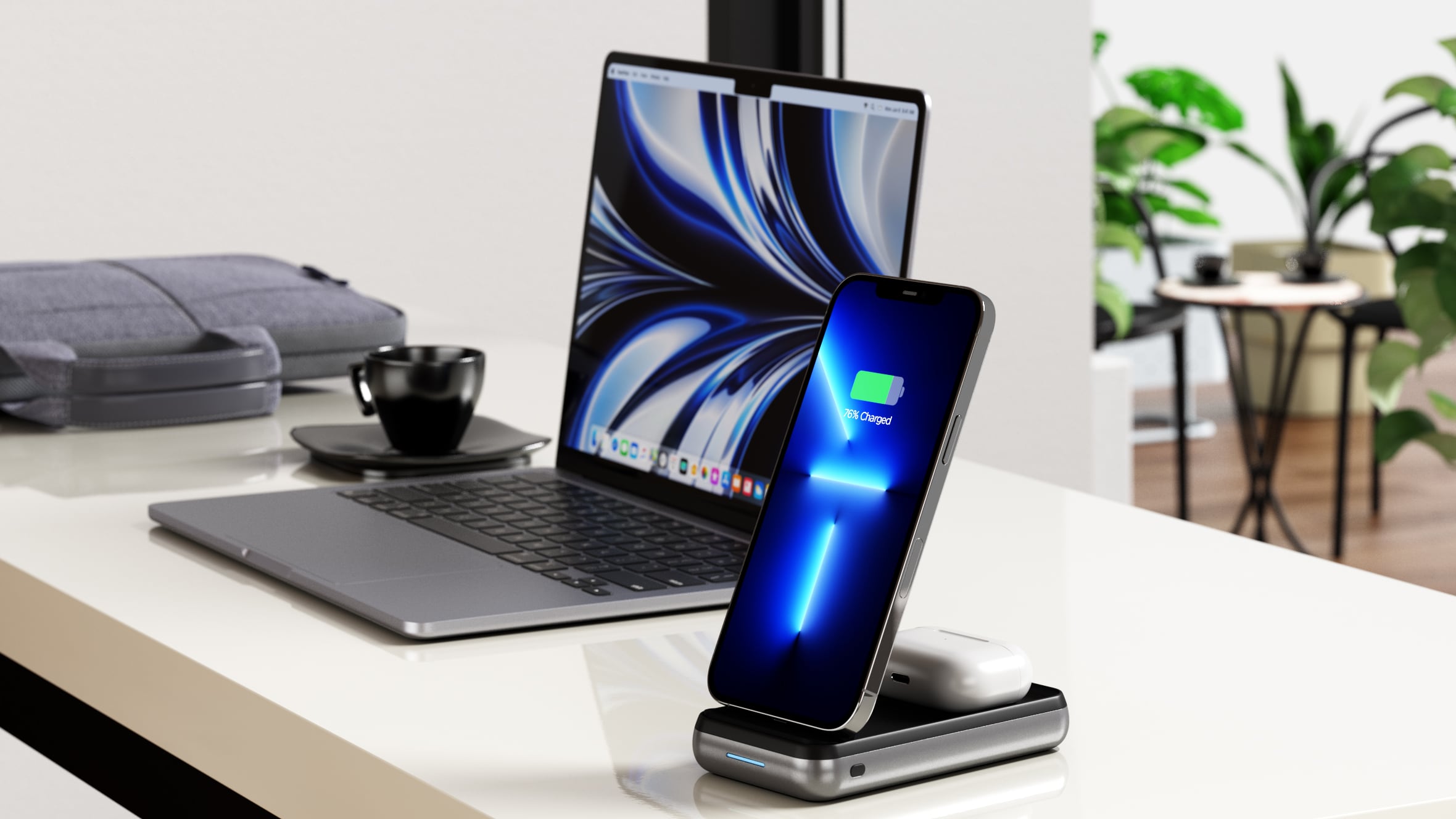 Satechi today announced the launch of a new Duo Wireless Charger Power Stand, which is capable of charging up to three devices at one time with a built-in 10,000mAh battery.



RELATED ARTICLES
TikTok is now facing its first state lawsuit over data security. Indiana's Attorney General has sued TikTok for allegedly misleading users about China's data access and violating child safety. The social media service supposedly broke state consumer law by failing to warn that the Chinese government could theoretically obtain sensitive data. The ByteDance-owned firm also supposedly tricked customers by giving its app a "12 " age rating on the App Store and Google Play, even though kids could readily find drug- and sex-related content.

Indiana wants fines of up to $5,000 for every violation. It's also asking a state Superior Court to order an end to the purportedly deceptive claims about data handling, and to stop marketing the app toward young teens.

We've asked TikTok for comment. The social network has repeatedly denied sharing US user data with the Chinese government and has taken steps to reassure politicians and critics, such as storing American account data stateside by default. It als
Technology is typically not something I give as gifts at the holiday season.

In a pinch, I will ask what a person wants, or offer them cash or a check towards a purchase — but to buy someone a tech gift outright? No. Because whatever I give might not work with what they already have.

Instead, the holidays are a good time to review the health and condition of the family technology. You might be still on the hook for a present, but isn't it the best gift of all to make sure what you have at home is working properly and securely?

Here are my suggestions on what to consider at this most wonderful time of the year.

A new hard drive If your loved one still does not have an SSD drive in their daily computer, stop and assist in the process of upgrading. It's pretty simple for you — the Geek of the family — to remove a few screws, buy an SSD hard drive and a small external SSD enclosure, get a mounting bracket, and grab backup software to make an exact image of the drive.  I also recommend having spare hard drive cables.

To read this article in full, please click here