With so many Android devices out there to choose from, it's not always easy to find one that's enterprise-friendly. To help alleviate that problem, Google announced the Android Enterprise Recommended program today. As the name implies, it's designed to point enterprise IT departments at devices that Google has deemed to be enterprise-ready. This involves a number of… Read More
(Reuters) - Microchipmaker Broadcom Ltd cut its bid for Qualcomm Inc on Wednesday by 4 percent to $117 billion as it objected to Qualcomm's decision to raise its own bid for NXP Semiconductors.

RELATED ARTICLES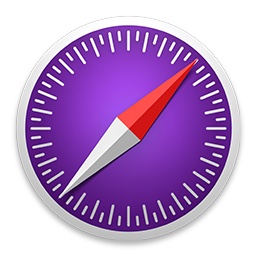 Apple today released a new update for Safari Technology Preview, the experimental browser Apple first introduced nearly two years ago in March of 2016. Apple designed the Safari Technology Preview to test features that may be introduced in future release versions of Safari.



RELATED ARTICLES
Gorgeous, functional and packed with tech. Volvo's new longroof checks all the right boxes.
 Zagster, the bike-share company behind the Pace brand, has raised a $15 million round led by Edison Capital Partners. The startup has also unveiled its new bike parking system for both shared and personal bikes. "Bikes have always locked to things," Zagster CEO Tim Ericson said in a press release. "Cities have been willing to experiment with dockless bikes that don't… Read More
China and the U.S. are the two countries most closely associated with artificial intelligence (AI) technology, but a startup in Korea is out to add its nation to mix after it raised more than $9 million from some big-name investors. Skelter Labs, which was founded in 2015 by Google's former chief technical officer in Korea, announced today that it has raised KRW 10 billion ($9.3… Read More
 How much can customer service be automated? Onward has some straightforward targets — 40 percent of tickets and 40 percent of messages should be automated, and average response times should be 40 seconds on average. Founders Rémi Cossart and Pramod Thammaiah describe this as Automate40 — basically, a set of goals for businesses looking to bring more automation into the customer… Read More

RELATED ARTICLES
 Uber has launched Uber Express POOL officially after a lengthy trial period that kicked off in San Francisco last November, and has until now remained available only in that market. Starting today, it's coming to DC, LA, Miami, Philadelphia, San Diego and Denver, and more cities will be added over the next few weeks and months across the U.S. The Express POOL launch brings a change to… Read More
 The strange new breed of malicious cryptocurrency miners spares no one, it seems: Tesla is the latest to be struck by this trendy form of hackery. A poorly secured cloud computing setup let them waltz right in. Read More
A software technique could help oversee the spread of disinformation.
 You may remember last week that Boston Dynamics' latest robot, a trim and yellow Spot Mini, has learned to open doors. Seems like at this point you don't want to anger them. They will find you. Or rather, they'll find the company's designated robot abuser and punish him for stopping poor robots from doing what they have been told to do. Soon Spot Mini will not be the one… Read More
(Reuters) - U.S. semiconductor company Qualcomm Inc on Tuesday unveiled a sweetened $44 billion agreement to acquire NXP Semiconductors NV , its most defiant move in its defense against a hostile $121 billion bid from Broadcom Ltd .
 Just as the HBO show Silicon Valley skewered the industry's obsession with placing digital mustaches precisely on people's faces, the problem of allowing multiple phones to know where exactly your coffee table is could seem pretty laughable. But with augmented reality, things can get complicated and consequential rather quickly. 6D.ai, a young startup emerging from Oxford… Read More