Google is making it much easier to look for specific images with text through its Photos app. Over the years, the tech giant released various object recognition features powered by Google Lens for its backup application, so it doesn't end up a photo...
Google announced Thursday it had taken down 210 channels on YouTube after discovering they "behaved in a coordinated manner while uploading videos" related to the protests in Hong Kong, an effort that the tech giant linked to recent, Chinese-backed operations on Facebook and Twitter.
The Daily Crunch is TechCrunch's roundup of our biggest and most important stories. If you'd like to get this delivered to your inbox every day at around 9am Pacific, you can subscribe here. 1. Overstock CEO resigns after 'deep state' comments This comes after CEO Patrick Byrne released a statement declaring that he cooperated with […]
U.S. electric vehicle maker Tesla Inc is in advanced talks with South Korea's LG Chem Ltd to source batteries for vehicles to be made in its Shanghai plant, a person familiar with the matter said.
VMware Inc said on Thursday it bought two companies offering cloud security and cloud developer services in separate deals valued at about $5 billion, looking to expand the range of products and services it offers to its corporate clients.
All things cloud are certain to be major topics next week at the VMworld user conference, but VMware took things up a notch with plans to spend $4.2 billion to acquire cloud-development firm Pivotal, and security provider Carbon Black.

During its quarterly financial call VMware said it would spend about $2.7 billion on Pivotal and its Cloud Foundry hybrid cloud development technology and another $2.1 billion for Carbon Black, which includes its Predictive Security Cloud offering and other endpoint-security software.

[ Check out What is hybrid cloud computing and learn what you need to know about multi-cloud. | Get regularly scheduled insights by signing up for Network World newsletters. ] VMware had deep relationships with both companies. Carbon Black technology is part of VMware's AppDefense end point security product. Pivotal has a deeper relationship in that VMware and Dell, VMware's parent company spun out Pivotal in 2013.

To read this article in full, please click here


HP Inc said on Thursday Chief Executive Officer Dion Weisler is stepping down after nearly four years in the role, and forecast fourth quarter profit below Wall Street estimates, sending its shares down 6% in late trade.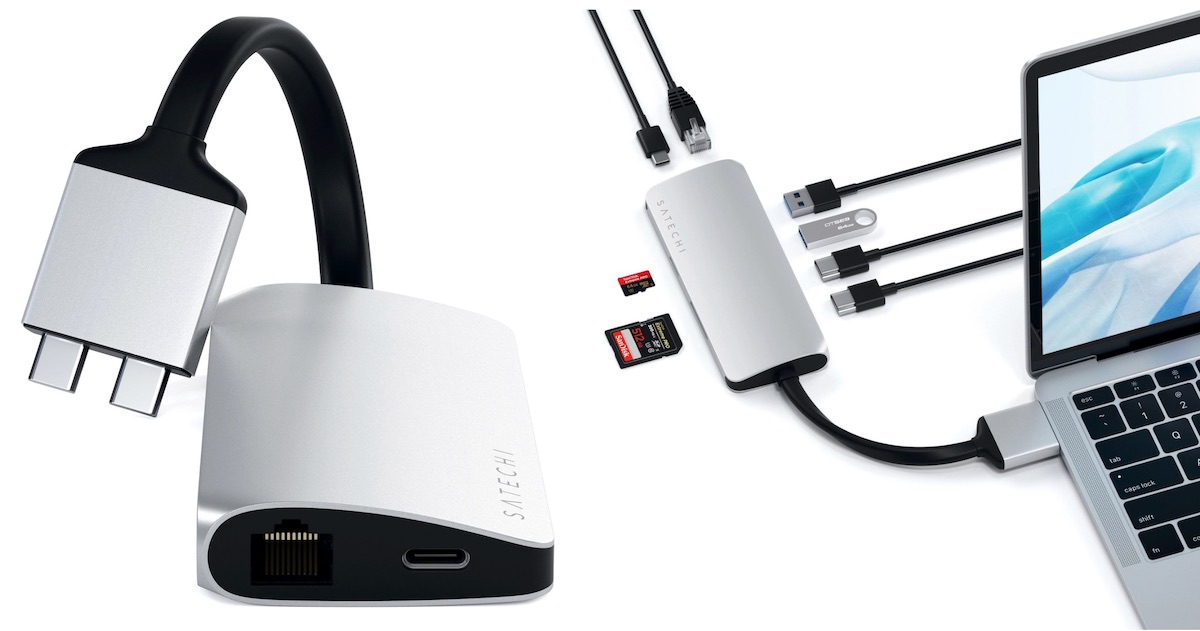 Satechi today announced the Type-C Dual Multimedia Adapter, which plugs into two of the MacBook Pro's USB-C ports to offer a handful of add-on ports.


Volkswagen said on Thursday it was not interested in taking a stake in Tesla , denying a media report that CEO Herbert Diess wanted to buy shares in the U.S. company to access its software and batteries technology.

RELATED ARTICLES
VMware Inc said on Thursday it bought two software companies in separate deals valued at about $5 billion, looking to expand the range of products and services it offers to its corporate clients.
Cisco has agreed to pay $8.6 million to settle claims it sold video security software that had a vulnerability that could have opened federal, state and local government agencies to hackers.

Under terms of the settlement Cisco will pay $2.6 million to the federal government and up to $6 million to 15 states, certain cities and other entities that purchased the product. The states that settled with Cisco are California, Delaware, Florida, Hawaii, Illinois, Indiana, Minnesota, Nevada, New Jersey, New Mexico, New York, North Carolina, Tennessee, Massachusetts and Virginia.

RELATED: A conversation with a white hat hacker According to Cisco, the software, which was sold between 2008 and 2014 was created by Broadware, a company Cisco bought in 2007 for its surveillance video technology and ultimately named it Video Surveillance Manager.

To read this article in full, please click here


The cloud platform competency is achieved by Microsoft partners who have passed a series of rigorous technical exams, have met the Azure revenue threshold, and have excellent client references
Amazon CEO Jeff Bezos, who typically tries to stay out of the political fray, mounted a vigorous defense of press freedom on Thursday evening, saying President Donald Trump should be "glad" to face media scrutiny.