Drones can enter dangerous environments where humans cannot. But what if a drone could stop disasters from happening in the first place?
Cybersecurity firm Darktrace uses artificial intelligence to stop cyber attacks before they even start.
From the ride to the tech to the cabin comfort, the 2019 Avalon is a huge improvement, but its aggressive front end is going to take a lot of getting used to.
Heptio is one of the more interesting companies in the container ecosystem. In part, that's due to the simple fact that it was founded by Craig McLuckie and Joe Beda, two of the three engineers behind the original Kubernetes project, but also because of the technology it's developing and the large amount of funding it […]
Capital Float, the fintech startup that says it is India's largest online lender, announced today that it has raised $22 million in new funding from Amazon. At the end of last year, reports surfaced that Amazon was considering an investment in Capital Float as an extension of its $45 million Series C, which was announced […]
Smartphones, apps and even emojis are finding their way to logistics operations as companies look to lure workers raised on mobile tech.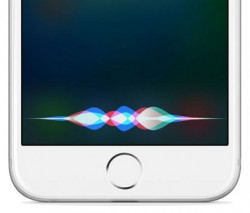 Apple has snapped up John Giannandrea, who today stepped down from his position as the head of Google's search and artificial intelligence unit, reports The New York Times.