Alphabet Inc's Google announced on Tuesday a video game streaming service dubbed Stadia that attempts to capitalize on the company's cloud technology and global network of data centers.
The American Civil Liberties Union (ACLU) said on Tuesday as part of a settlement with Facebook Inc the social network will make changes to its paid advertising platform to prevent discrimination in employment, housing and credit ads.
Facebook Inc's Instagram is trialing a feature that lets U.S. users shop from the photo-sharing app by using a "checkout" option on items tagged for sale, the company said on Tuesday.

RELATED ARTICLES
Norsk Hydro, one of the world's largest aluminum producers, battled on Tuesday to contain a cyber attack which halted parts of its production, the latest example of the damage hackers can cause to business and industry.
U.S. President Donald Trump on Tuesday accused social media platforms Facebook, YouTube and Twitter of favoring his Democratic opponents over him and his fellow Republicans. "But fear not, we will win anyway, just like we did before! #MAGA," he said in a tweet. MAGA refers to Trump's 2016 campaign slogan, "Make America Great Again." Facebook Inc and Twitter Inc declined to comment.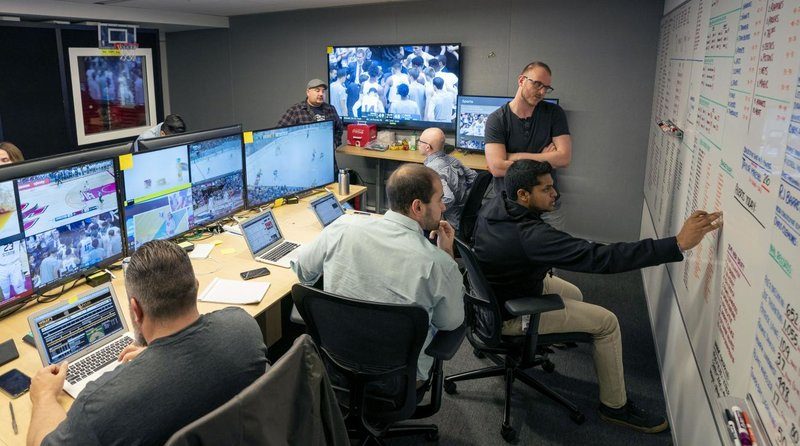 A new Sports Illustrated article offers a look inside Apple's so-called sports surveillance room at its Results Way office complex in Cupertino, California, where a team of Apple employees have been monitoring sports events for newsworthy and unpredictable moments for almost a year now.


Aluminum producer Norsk Hydro has been exposed to a LockerGoga ransomware attack, a spokesman for the Norwegian National Security Authority, in charge of cyber security, told Reuters on Tuesday.
Whether you have an iPhone 8, iPhone X, iPhone XR, iPhone XS, or any modern Android phone that supports wireless charging, this deal is for you. Amazon is offering the Anker 10W Qi-Certified Wireless Charging Pad right now for just $13.29 after you clip the 5% coupon on the product page. This wireless charger is made by Anker so you know the quality and performance are as good as it gets. It also retails for $24, so you know this is a killer deal. So what are you waiting for!?Here are the highlights from the product page: * The Anker Advantage: Join the 30 million powered by our leading technology. * The Need for Speed: A high-efficiency chipset provides 10W high-speed charging for Samsung Galaxy, while iPhones get a boosted 5W charge that's 10% faster than other wireless chargers. * Non-Slip, Yes Slim: A slimline profile provides an aesthetically pleasing complement to your desk, while the TPU surface prevents slipping and sliding. * Case Friendly: Don't fumble with your phone case. PowerWave transmits charging power directly through protective cases. Metal attachments or cards may interfere with charging. * What You Get: PowerWave Pad, 3 ft Micro USB Cable, welcome guide, worry-free 18-month warranty, and friendly customer service.(no AC Adapter)


The cyber attack on aluminum producer Norsk Hydro began on Monday evening and escalated during the night, the Norwegian state agency in charge of cyber security said on Tuesday.
Google isn't the only Mountain View property that's getting the axe on April 2nd. Apparently, the Inbox app is also bidding its users farewell on the same day. The tech giant first revealed that it's going to discontinue its smarter take on email la...


Magnetoreception, or the ability to sense the Earth's magnetic field, pops up throughout the animal kingdom, but it's generally thought to be something humans missed out on. But maybe we can after all. New research out of Caltech has found changes in human brain wave activity that seems to be in response to a changing magnetic field.

.. Continue Reading Mental compass: New evidence suggests humans can sense Earth's magnetic field

Biology

Caltech Earth Magnetic Magnetic field Neuroscience Sensory

RELATED ARTICLES
Facial recognition technology is both innovative and worrisome. Here's how it works and what you need to know.