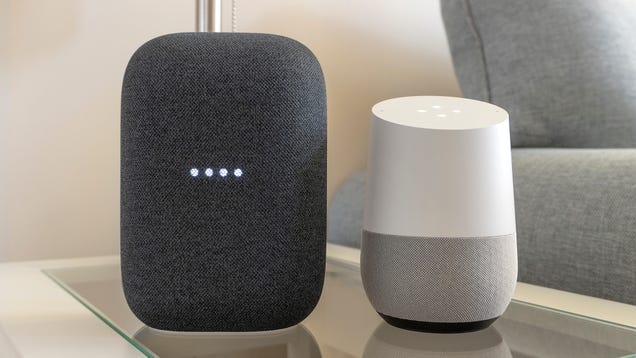 In an effort to be at your beck and call 24 hours a day, your smart speaker or hub is constantly listening so that it can immediately respond to every inquiry. But for those times when they respond accidentally or ramble on too long with a response, Google Assistant devices can now be quickly silenced by simply saying…

Read more...



RELATED ARTICLES
Google, no stranger to lawsuits about its practices these days, is facing a fresh legal broadside from Washington DC Attorney General Karl Racine. Racine (pictured) has launched an action claiming that Google has violated the Consumer Protection Procedures act in the state, specifically about location tracking. Essentially, Racine believes that while Google says its users can opt-out of having their whereabouts identified, such tracking remains in place. Racine's claim is being mirrored by similar AG-led lawsuits in Texas, Washington State and Indiana.


Google claims that changing your device and account settings protects your data. The truth is, since 2014, Google has systematically surveilled users no matter what settings they choose.

— AG Karl A. Racine (@AGKarlRacine) January 24, 2022Much of this controversy was first publicized back in 2018 when an Associated Press report identified that location tracking remained active regardless of the user's choice. The claim says that between 2014 and 2019, despite these promises, tracking data was stored in a Web and App Activity database. As our deep dive on the subject explained, Google did enable users to go in and erase their location from this file, but the process was slow and laborious.









North Korean hackers stole nearly $400 million worth of cryptocurrency in 2021, making it one of the most profitable years yet for cybercriminals in the severely isolated country, according to a new report. 

Hackers launched at least seven different attacks last year, mostly targeting corporate investments and centralized exchanges with a variety of tactics including phishing, malware and social engineering, according to a report by Chainalysis, a company that tracks cryptocurrencies.