The emergence of artificial intelligence (AI) has opened the door to endless opportunities across hundreds of industries, but privacy continues to be huge concern. The use of data to inform AI tools can unintentionally reveal sensitive and personal information.

Chatbots built atop large language models (LLMs) such as GPT-4 hold tremendous promise to reduce the amount of time knowedge workers spend summarizing meeting transcripts and online chats, creating presenations and campaigns, performing data analysis and even compiling code. But the technology is far from fully vetted. 

As AI tools continue to grow and gain acceptance — not just within consumer-facing applications such as Microsoft's Bing and Google's Bard chatbot-powered search engines — there's a growing concern over data privacy and originality. 

To read this article in full, please click here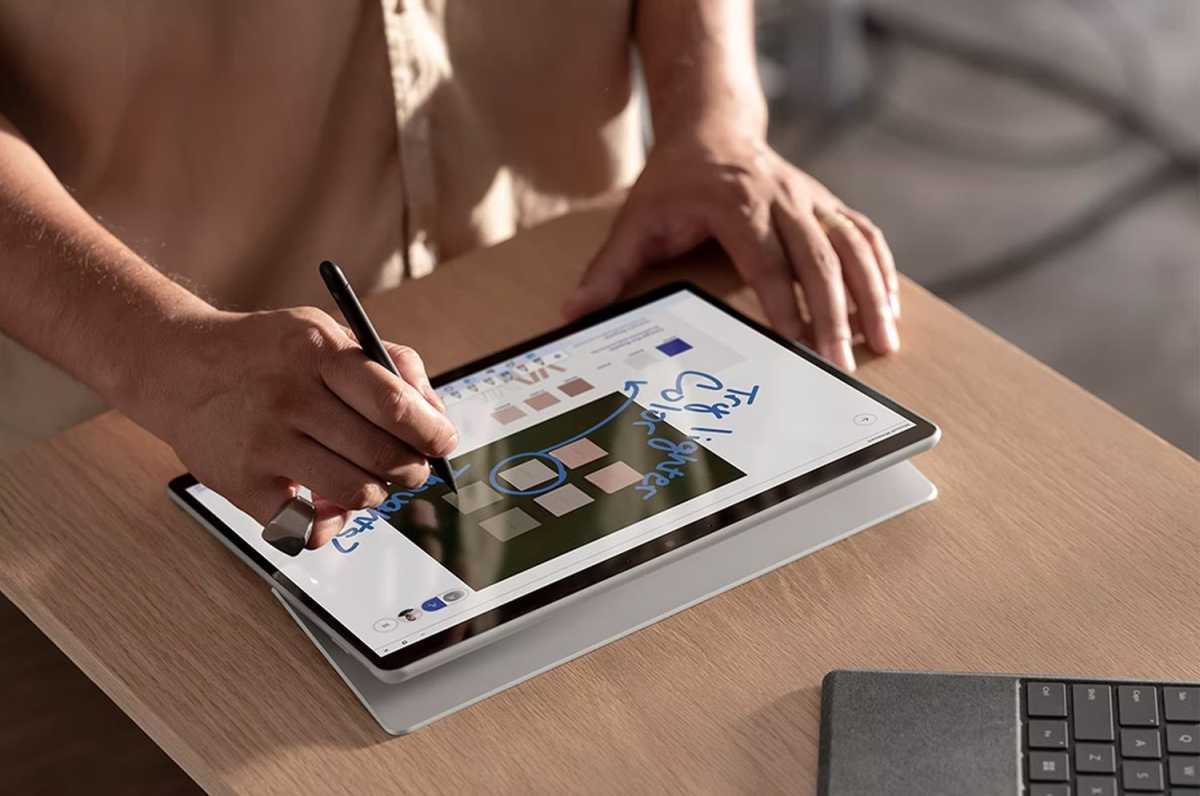 For more laptop options, check out our roundup of the best laptops.

The best laptop deals in 2023 Microsoft Surface Pro X From: Woot (Amazon's store)

Was: $1,499.99

Now: $589 ($910.99 off)

Microsoft

My jaw dropped to the floor when I first spotted this deal. Microsoft's Surface Pro X tablet, which usually costs $1,499.99 at full price, is on sale for $549 at Woot's Amazon store. Although this tablet weighs a featherlight 1.7 lbs, it's still durable for such a portable device. Under the hood, you'll find a QUalcomm-powered Microsoft SQ 2 processor, 16GB of RAM, and 256GB of SSD storage. It's powerful enough for browsing the web, writing e-mail's, and so on and so forth. It'

The internet giant will grant users access to a chatbot after years of cautious development, chasing splashy debuts from rivals OpenAI and Microsoft.

RELATED ARTICLES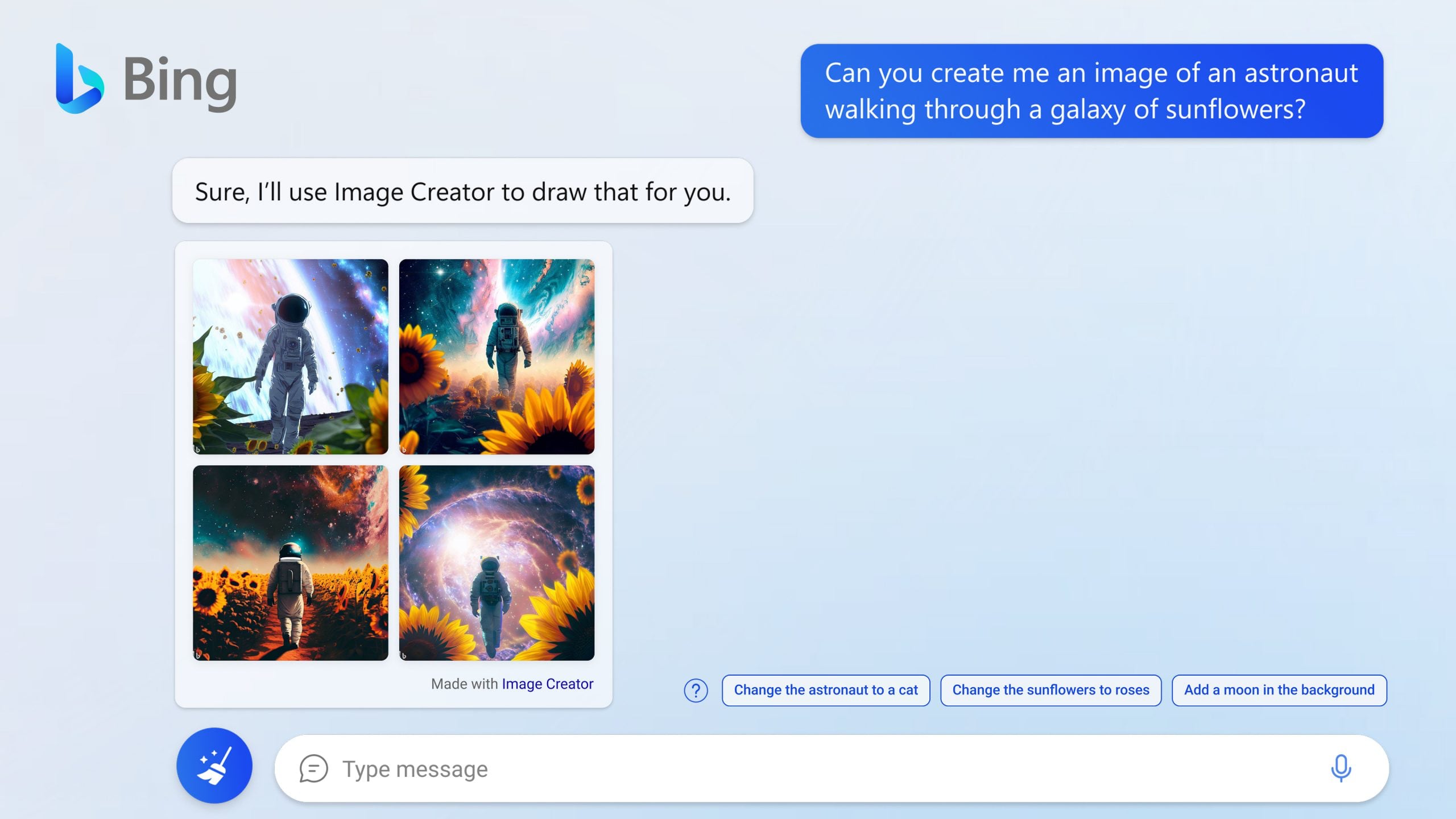 Microsoft today announced that its AI-enhanced Bing browser now includes Bing Image Creator, image-generating technology powered by OpenAI's DALL-E deep learning model.



RELATED ARTICLES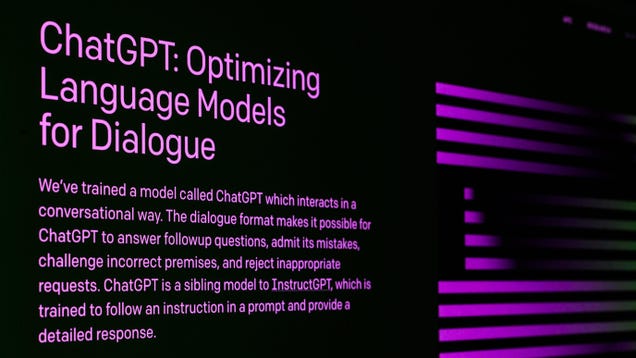 ChatGPT users reported a strange bug letting them see the chat history titles of other users. It's just another quirk of the closed environment of OpenAI's super-popular AI chatbot and sets another grim reminder that despite what you might think, other people, especially the company itself, has access to what you send…

Read more...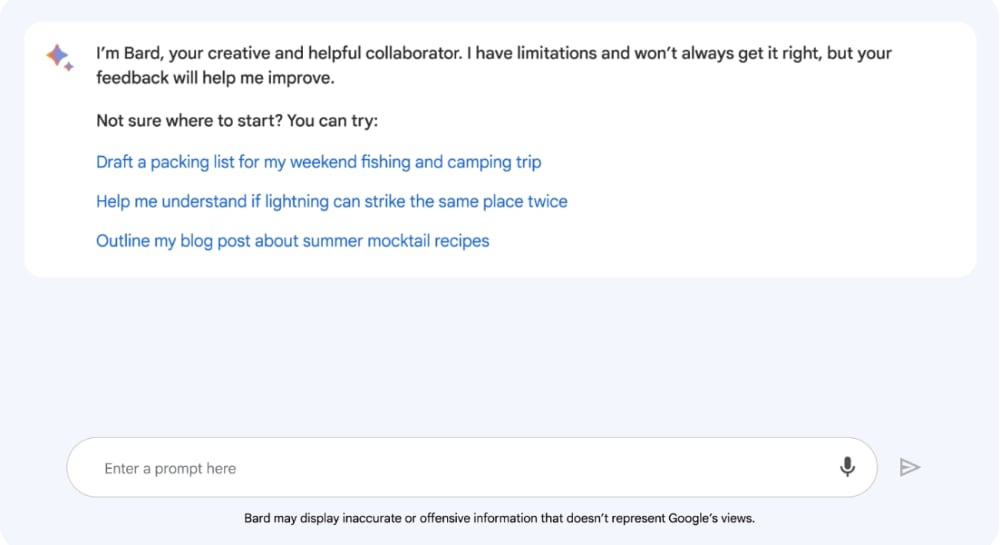 Google today began allowing users to sign up to use Bard, its AI-powered chatbot that rivals Microsoft's Bing chatbot. First announced back in February, Bard is an experimental conversational AI service for Google Search.



RELATED ARTICLES
Microsoft is working with OpenAI, the creator of Dall-E, to encourage "responsible use" of the AI image generator.

RELATED ARTICLES