Google isn't launching a gaming console. The company is launching a service instead, Stadia. You'll be able to run a game on a server and stream the video feed to your device. You won't need to buy new hardware to access Stadia, but Stadia won't be available on all devices from day one. "With Google, […]

RELATED ARTICLES
It's safe to say that going into GDC 2019, Google's Tuesday morning keynote was the most anticipated on the schedule. Rumors have flown for weeks, though calling them "rumors" is perhaps underselling it. We knew Google was working on streaming games to the Chrome browser, after last year's Project Stream tests, and it was clear we'd see more about those ideas here.

Tuesday was the official reveal though. It's called Stadia, and already the old box-under-the-TV paradigm feels outdated.

Meet Google Stadia: Streaming games anywhere "Building a game platform for everyone." That's the tagline Google went with during its presentation. You have a desktop? A laptop? A phone? Then you have Stadia. It's that easy. This is the future that game streaming allows.

To read this article in full, please click here


The despicable video of a gunman's rampage through two New Zealand mosques was seen by thousands of people, thanks to the rapid proliferation on platforms like Facebook, Google and Twitter.
Google unveiled its new Stadia game streaming service today and while we're still waiting to hear more details about how (and when) consumers will be able to access the service, it's clear that Google clearly kept game streamers in mind when it designed this new service. Indeed, it's the first modern gaming platform that was […]

RELATED ARTICLES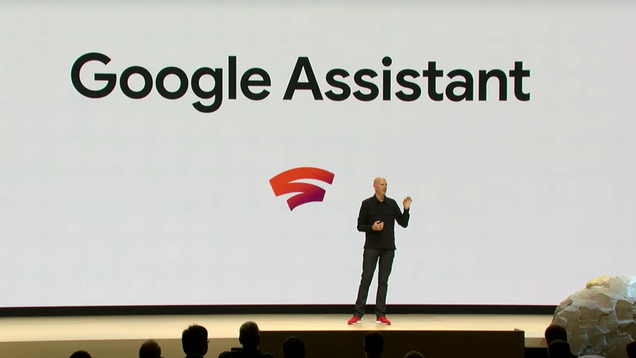 So, Google's Stadia game streaming service is here. Along with it comes the all-new Stadia-specific controllers. And on that nifty controller is a button that allows you to launch Google Assistant. What?


Read more...



RELATED ARTICLES
Google announced its Stadia streaming service as the "future of gaming" at the Game Developers Conference Tuesday.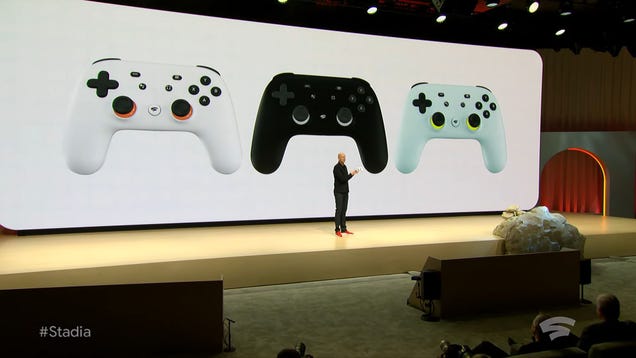 Today, Google announced its new Stadia game streaming platform that lets gamers play games on pretty much anything with an internet connection. Laptops, desktops, phones, and even TV's with a Chromecast Ultra attached are all supported. That means there's no need to go out and buy a new console to get access to…

Read more...


Google's new Stadia game streaming service may be great for people who don't own a powerful PC or console, but those games have to run somewhere — specifically, in a Google datacenter. And the hardware they run on will be largely powered by a custom graphics card from AMD that, on paper at least, puts the PS4 Pro and Xbox One X to shame.
Google is getting into game streaming. The company today revealed Stadia, the evolution of its efforts to make digital, on-demand video games reliable and viable. It'll be available this year in the US, Canada, the UK and Europe. Google dropped the n...
Google is planning to reveal its "vision for the future of gaming" at the Game Developers Conference (GDC) later today, where it seems we'll finally get a look at the company's long-rumored streaming project. Likened to a "Netflix for games," Project...
You have two more weeks before you'll have to switch over to the normal Gmail app.

RELATED ARTICLES
Google is holding a press event at the Game Developers Conference today in San Francisco. The conference starts at 10 AM Pacific Time, 1 PM Eastern Time, 5 PM in London and 6 PM in Paris. While many game companies rely on Google Cloud Platform for their server and infrastructure needs, today's conference is going […]
Google isn't the only Mountain View property that's getting the axe on April 2nd. Apparently, the Inbox app is also bidding its users farewell on the same day. The tech giant first revealed that it's going to discontinue its smarter take on email la...
Facial recognition technology is both innovative and worrisome. Here's how it works and what you need to know.