Whether it's Facebook, Instagram, Twitter, or Snapchat, lock down who can see what you're up to.
The smartest insight and analysis, from all perspectives, rounded up from around the web:As the Trump administration and Beijing appear to edge closer to a trade agreement, "China is emerging with wins," said Chao Deng and Lingling Wei at The Wall Street Journal. The U.S. agreed last week to suspend an imminent tariff hike on $250 bil­lion worth of Chinese imports; in return, President Trump said, China will buy up to $50 bil­lion in U.S. agricultural products. Beijing has pursued a "tit-for-tat strategy" on tariffs in the year-old trade war but has grown more open to a deal as it "runs out of ammunition on more U.S. imports to hit." Yet it's not clear what China is really willing to concede to secure a trade pact; even the billions supposed to go to U.S. agriculture may be more of an "aspiration" than a firm target. Despite that lack of firm commitments, Trump has played down the protests in Hong Kong to keep the trade talks on track -- a success for Beijing. The two sides emerged from talks last week with different takes on what will be included in any eventual accord "and how close they are to signing a document," said Bloomberg. President Trump claimed to be very close to a "phase one" agreement, calling the latest talks a "lovefest" and saying that "we've come to a deal, pretty much, subject to getting it written." But China has been much more measured, saying only that progress has been made.For the U.S. and China, this is already the 13th round of trade talks, said Weizhen Tan at CNBC. Trump's phase-one deal is really more of a truce, with China still "hunkering down." The very limited agreement leaves the hard issues such as cyber­security and the fate of blacklisted Chinese tech companies, including the giant Huawei, still on the table. "The agre

RELATED ARTICLES
(Bloomberg) -- Hong Kong protesters set off fires and vandalized subway stations, banks and stores as another weekend of demonstrations descended into destruction and violence. Organizers estimated at least 350,000 people took part in an unauthorized march that authorities had banned. Police used tear gas and water cannons to clear demonstrators who lingered to cause damage after the rally ended, and said it accidentally sprayed dyed water at the entrance of a mosque while trying to disperse protesters.Protesters are seeking to keep the pressure on Hong Kong Chief Executive Carrie Lam after more than four months of demonstrations. Lam was twice shouted down in the city's legislature last week by opposition lawmakers as she discussed her annual policy address.The protests began in opposition to Lam's since-scrapped bill allowing extraditions to mainland China and have expanded to include calls for greater democracy and an independent inquiry. The unrest has turned increasingly violent, with frequent clashes between protesters and police.Here's the latest (all times local):Xiaomi store fire (9 p.m.)A store of Chinese smartphone maker Xiaomi Corp. was set on fire, while the South China Morning Post reported a blaze at a branch of medicine shop Tong Ren Tang, which belongs to a mainland group. Firefighters were also seen putting out fires at an outlet of snack shop Best Mart 360, the paper said.Kowloon Mosque (8:30 p.m.)Police said it was "most unfortunate" that its dispersal operation of protesters caused an "
The Galaxy Note is one of the best phones you can buy right now. Is it time to switch allegiance?
Commentary: I love the comic but barely tolerated Zack Snyder's movie. Please don't let me down, HBO.
Days after his disastrous White House press briefing in which he admitted President Donald Trump was seeking out a quid pro quo with Ukraine before saying never mind, acting White House Chief of Staff Mick Mulvaney struggled to walk back his comments under the intense and relentless grilling of Fox News Sunday anchor Chris Wallace.Almost immediately during the Sunday morning broadcast, Wallace pressed Mulvaney on his remarks, asking why he said during the press conference that military aid to Ukraine depended on investigating the actions of Democrats during the 2016 election, prompting Mulvaney to assert that he never actually said that."Again, that's not what I said, that's what people said I said," he replied before saying there were "two reasons" why the United States would have held up aid: corruption and whether other European nations were helping with aid.Mick Mulvaney Has Conservatives Asking: WTF Are You Doing?Wallace, meanwhile, didn't let Mulvaney's spin go unchecked, telling the chief of staff that anyone listening to the briefing could "come to only one conclusion" before playing clips Mulvaney confirming that Trump withheld aid unless the Ukrainians investigated the Democrats.Mulvaney continued to insist that he had been misinterpreted and that aid was only contingent on corruption and additional European assistance, causing the Fox News anchor to fire back."I hate to go through this but you said what you said," Wallace stated. "And the fact is, after that exchange with [ABC News corre
This newly developed phone case breaks down even more barriers between you and your phone with a life-like "skin" phone case which responds to human contact such as pinching and tickling.
In a rare instance of bipartisanship overcoming the rancorous discord that's been the hallmark of the U.S. Congress, senators and sepresentatives issued a scathing rebuke to Apple for its decision to take down an app at the request of the Chinese government. Signed by Senators Ron Wyden, Tom Cotton, Marco Rubio, Ted Cruz, and Congressional […]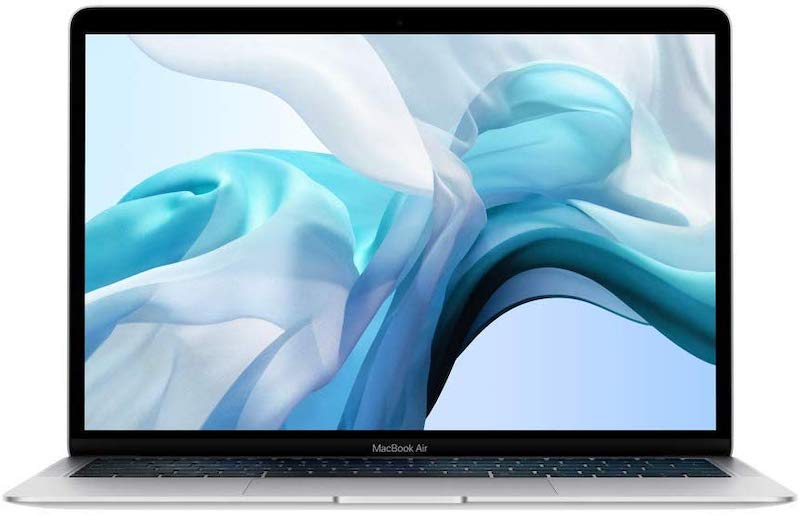 Amazon today has discounted Apple's 2019 MacBook Air in two configurations, with each price representing the lowest price ever for these models. Both sales kicked off today, and it's unclear how long they'll last so be sure to check them out soon.