Google today unveiled Gemini, its most powerful generative AI (genAI) software model to date — and it comes in three different sizes so it can be used in everything from data centers to mobile devices.

Google has been developing the Gemini large language model (LLM) over the past eight months and recently gave a small group of companies access to an early version.

The conversational, genAI tool is by far Google's most powerful, according to the company, and it could be a serious challenger to other LLMs such as Meta's Llama 2 and OpenAI's GPT-4.

To read this article in full, please click here


Acer just announced a new gaming laptop, the Nitro V 16. This computer has some serious bells and whistles, with the key takeaway being the inclusion of the just-announced AMD Ryzen 8040 Series processor. The processor has plenty of oomph for modern gaming applications, with the addition of AI technology to enable enhanced ray-traced visuals.

You can spec out the laptop how you see fit, with GPU options up to the respectable NVIDIA GeForce RTX 4060. This GPU features DLSS 3.5 tech and its own AI-powered ray-tracing, called Ray Reconstruction. You have your pick of two display options, with availability of WQXGA or WUXGA screens. Both options boast 165 Hz refresh rates and 3ms response times. Acer promises that the displays offer "fluid visuals with minimal ghosting and screen tearing."

As for other specs, you can beef up the laptop with up to 32GB of DRR55600 RAM and 2TB of PCIe Gen 4 SSD storage. Acer also touts a new cooling system that features a pair of high-powered fans that make it "well-equipped to take on heavy gameplay." To that end, you can monitor performance and temperature via the company's proprietary NitroSense utility app.

There are three microphones outfitted with AI-enhanced noise reduction tech, for online tomfoolery, and the speakers incorporate DTS:X Ultra sound optimization algorithms for immersive audio. Finally, you get a USB-4 Type C port, two USB 3 ports, an HDMI port, a microSD card reader and WiFi 6E compatibility.

If the name of the processor seems a bit confusing, that's because AMD recently

RELATED ARTICLES
Apple's machine learning (ML) teams have released a new ML framework for Apple Silicon: MLX, or ML Explore arrives after being tested over the summer and is now  available through GitHub.

Machine Learning for Apple Silicon In an X-note, Awni Hannun, of Apple's ML team, calls the software: "…an efficient machine learning framework specifically designed for Apple silicon (i.e. your laptop!)"

To read this article in full, please click here


Ahead of the International Day of Persons with Disabilities last Sunday, Apple released a short film that showcased its Personal Voice accessibility feature, which debuted earlier this year in iOS 17. Personal Voice allows users to create digital versions of their voice to use on calls, supported apps and Apple's own Live Speech tool.

For those who are at risk of permanently losing their voice due to conditions like Parkinson's disease, multiple sclerosis, ALS and vocal cord paralysis, not sounding like yourself can be yet another form of identity loss. Being able to create a copy of your voice while you're still able might help alleviate the feeling that you'll never feel like yourself again, or that your loved ones won't know what you sound like.

All iOS 17, iPadOS 17 and macOS Sonoma users can create a personal voice in case you need it in the future — whether temporarily or for long-term use. I found the process (on my iPhone 14 Pro) pretty straightforward and was surprisingly satisfied with my voice. Here's how you can set up your own Personal Voice, as long as you've upgraded to iOS 17, iPadOS 17 or macOS Sonoma (on Macs with Apple Silicon).

Before you start the process, make sure you have a window of about 30 minutes. You'll be asked to record 150 sentences, and depending on how quickly you speak, it could take some time. You s
Apple's latest tvOS beta suggests the iTunes Movies and TV Shows apps on Apple TV are on their way out. 9to5Mac reports the set-top box's former home of streaming purchases and rentals is no longer in the tvOS 17.2 release candidate (RC), now available to developers. (Unless Apple finds unexpected bugs, RC firmware usually ends up identical to the public version.) Apple's folding of the iTunes apps into the TV app was first reported in October.

9to5Mac says the home screen icons for iTunes Movies and iTunes TV Shows are still present in the tvOS 17.2 firmware, but they point to the TV app, where the old functionality will live. The publication posted a photo of a redirect screen, which reads, "iTunes Movies and Your Purchases Have Moved. You can buy or rent movies and find your purchases in the Apple TV App." Below it are options to "Go to the Store" or "Go to Your Purchases."

The change doesn't remove any core functionality since the TV app replicates the iTunes Movies and TV Shows apps' ability to buy, rent and manage purchases. The move is likely about streamlining — shedding the last remnants of the aging iTunes brand — while perhaps nudging more users into Apple TV subscriptions.

The update also adds a few features to the TV app on Apple's set-top box. These include the ability to filter by genre in the purchased section, the ava
The next iOS update will likely be released to the public in the next few weeks.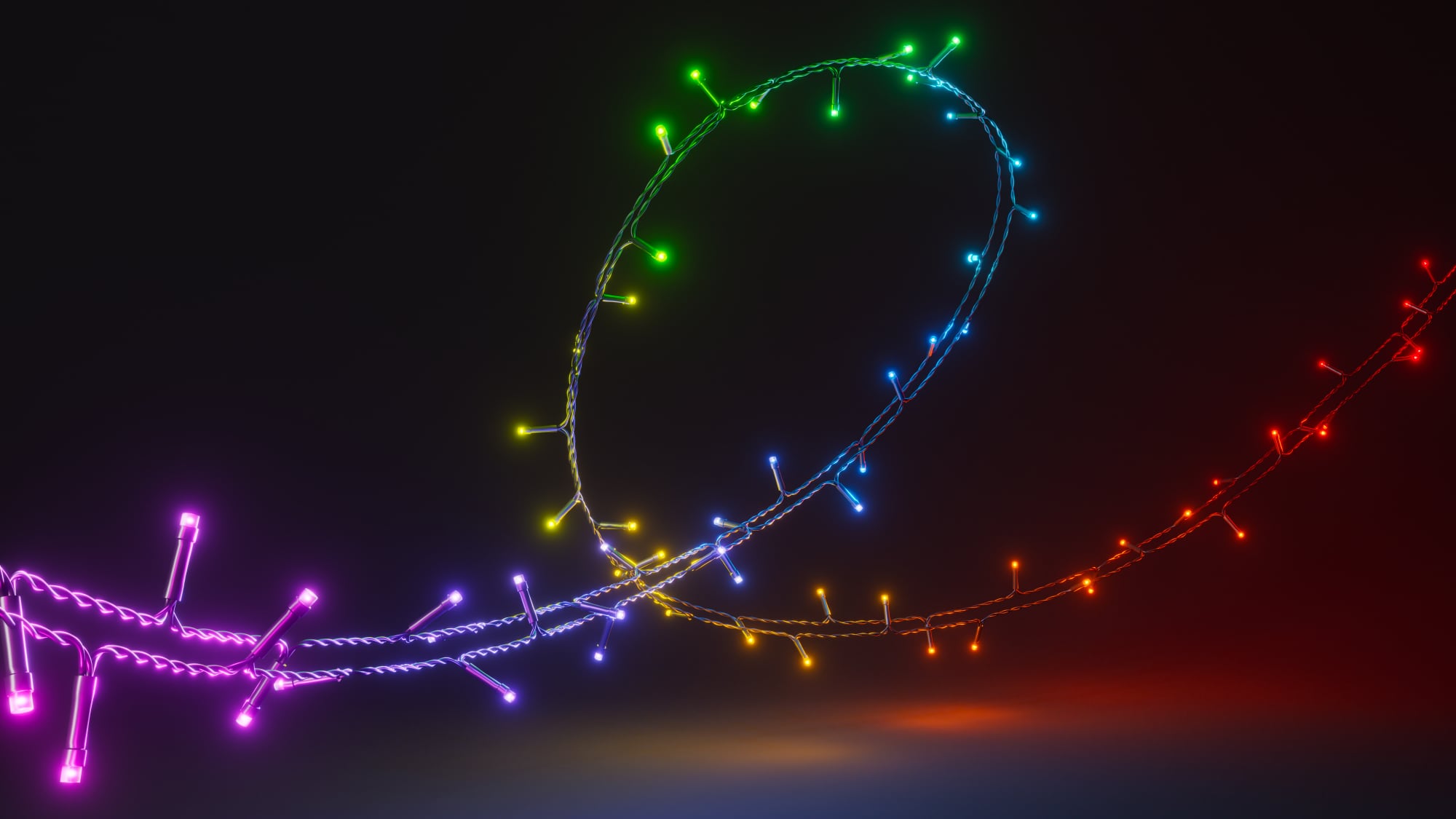 Nanoleaf is known for its smart lighting panels, but this year the company launched a set of $99 Smart Holiday String Lights that are compatible with Matter and thus HomeKit. Matter devices connect to ?HomeKit? in the same way that traditional ?HomeKit? devices do, but you will need a Matter-compatible smart home hub. For the ?HomeKit? ecosystem, this is anything that serves as a ?HomeKit? "home hub," such as an Apple TV or HomePod.



Microsoft just put AI front-and-center with Windows 11's massive 2023 Update, which added the Windows Copilot AI assistant and awesome AI "Cocreator" features to Paint. Copilot is coming to Windows 10, too. And Intel, AMD, and Qualcomm have been busy integrating AI-boosting "NPUs" (neural processing units) to the PC chips destined to hit the streets next year, aiming to enhance tasks with local AI that runs on your computer's hardware rather than hitting up servers in the cloud.

get windows 11 pro for cheap Windows 11 Pro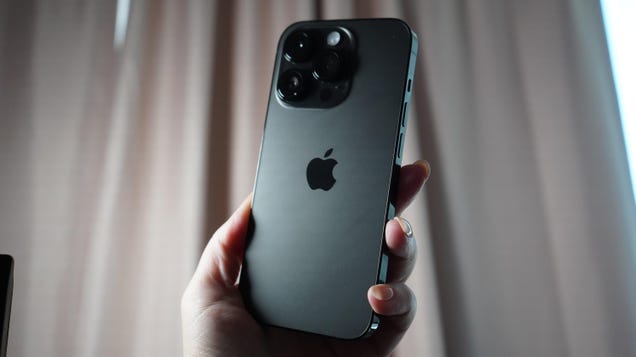 There's good news for iPhone 13 and iPhone 14 users still holding off on upgrading to an iPhone 15. 9to5Mac reports that the iOS 17.2 update will offer Qi2 wireless charging support — like on the iPhone 15 — to iPhones 13 and 14.

Read more...


The year's coming to a close, but there's still plenty of time for more AI news. Microsoft just announced its Copilot AI chatbot is integrating with OpenAI's latest model, GPT-4 Turbo, and the image generator DALL-E 3, among other upgrades. This should drastically improve the overall functionality of the service, just in time for its one-year anniversary/birthday. Wait, do AI chatbots have birthdays?

First up, there's OpenAI's latest and greatest large language model. GPT-4 Turbo integration will allow Copilot users to tackle complex tasks that would cause previous iterations of the software to sputter into madness. The last generation allowed for just 50 pages of text as a data input, while GPT-4 Turbo accepts up to 300 pages. The end result? More meaningful responses to queries. The integration is currently being tested by select users, with wider availability in the next few weeks.

There's also integration with the newest DALL-E 3 Model. This chatbot
Sustainable diets have been around for ages. An emerging cookbook genre that tackles the climate crisis signals a new appetite for change.





Apple-owned Shazam has just released a Chrome Extension that works to identify what's playing in your "Netflix or YouTube video, that Soundcloud mix or in a Twitch streamed video game," but it doesn't work for all users just yet. 

After installation, Shazam exists in the Chrome Extensions drop-down menu to the right of the address bar and can be pinned like the others to always be handy.
Tap the blue icon to open a rectangular pop-up asking for another "Click Shazam". While listening, you are told "do not update or close this tab". Once recognized, there is a shortcut to play the entire song in Apple Music (login required), while you can "get lyrics, music videos and more with just one click". T