If you're in the market for a new ultraportable laptop, one of the best you can buy is on sale right now. While supplies last, you can get the base model M2 MacBook Air - in either Silver or Space Grey - for $1,000. That's $200 off the MacBook Air's current $1,200 starting price. It's also an all-time low for the 2022 model. If interested in the new MacBook Air, we recommend acting fast on this deal.



Engadget Senior Editor Devindra Hardawar awarded the M2 MacBook Air a score of 96 last year. Since then, the ultraportable has sat atop our best laptops list, and for good reason. The M2 Air offers a compelling mix of performance, portability and ease of use. It also has a lovely 13.6-inch display and a powerful set of four speakers. What's more, it's possible to regularly get more than 16 hours of battery life out of the Air. Many will also appreciate that it only weighs 2.7 pounds and is less than 12 millimeters thick. Outside of a web ca

RELATED ARTICLES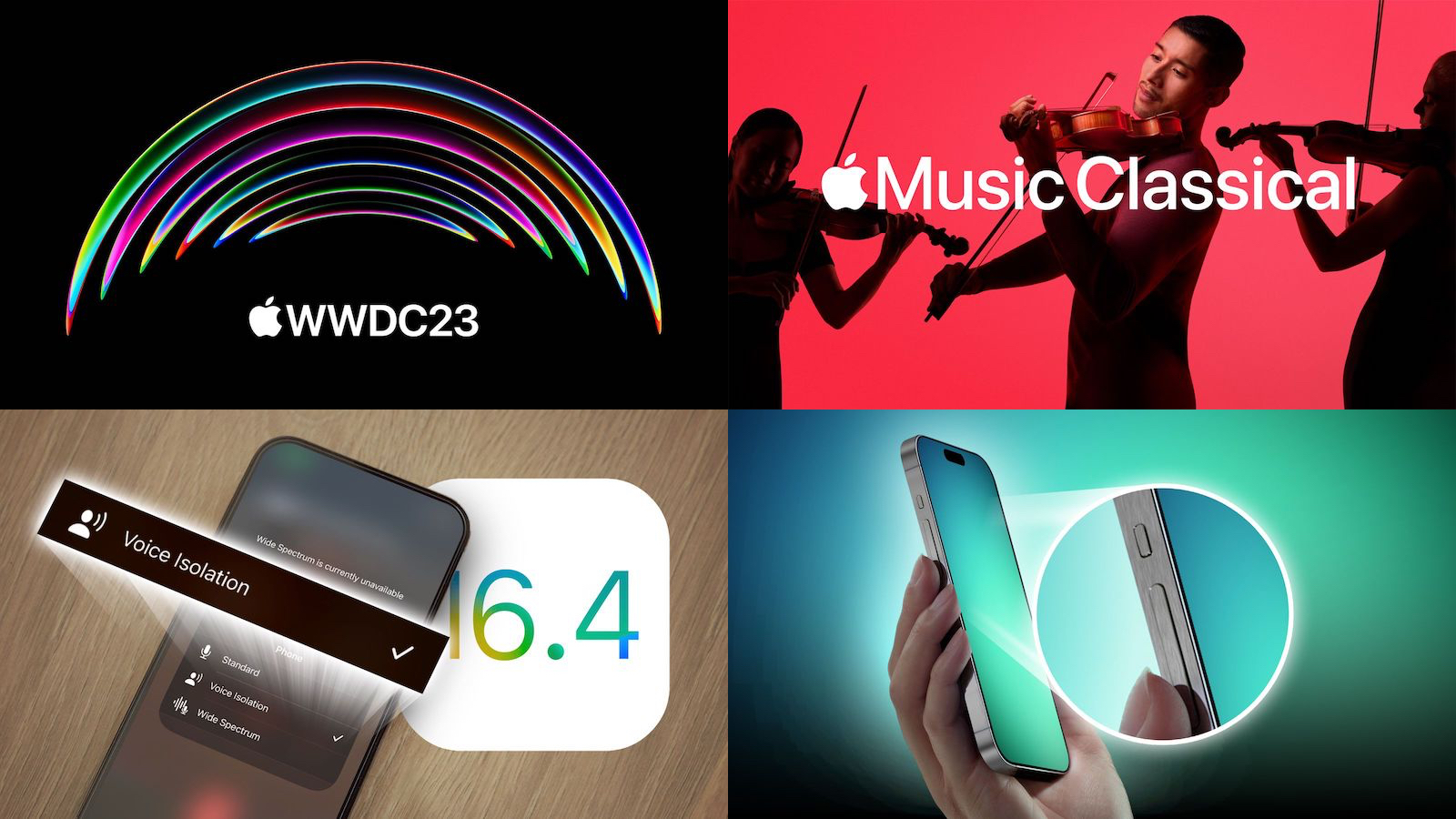 Apple's 2023 developer conference is now official, and it's taking place the week of June 5-9 as expected. As was the case last year, it will be a mostly virtual event with a small in-person component on keynote day for members of the press and select developers and students who win a random lottery.


Back at CES 2022, Google talked about how it's improving Android's integration with the Windows ecosystem in several ways. Nearby Share was one of the features it promised for Microsoft's desktop OS. Now, the tech giant has rolled out a beta Nearby Share app for Windows, making it much, much easier to transfer files between mobile and PC. You can download it right now from the Android website, as long as your computer is running the 64-bit version of Windows 10 and up and isn't powered by ARM processors. 

You'll have to switch on your PC's WiFi and Bluetooth for the feature to work, but you can choose who can see your device and send you files to fend off any potential spam messages. Under the drop-down menu for the device visibility setting, you can choose to make your PC visible to everyone, to your contacts, to your own devices only, or to nobody at the moment. Unless you choose the last option, an Android device will be able to share files with your computer whether the app is open or only running in the background. 

To send files from your PC to an Android phone, simply drag or drop them into the Nearby Share app or right-click on them and choose the Nearby Share option. If you own both devices and they're logged into a common Google account, transfers are automatically accepted even if the recipient's screen is off. Just take note that both devices have to be within 16 feet of each other. 

Google has released Nearby Share for the US and most countries worldwide, with some exceptions. It also said that while the beta app only works with Android phones and tablets right no

One of the most popular bundles in the PCWorld Shop, this collection includes 14 courses and nearly 250 hours of training from some of the web's best instructors. With courses on Python, web development, app development, software engineer, and much more, you'll build a comprehensive foundation in coding to help you climb the career ladder.

Take advantage of this deal while you can. Now through 11:59 pm on 4/3, you can get The 2023 Premium Learn to Code Certification Bundle for just $19.99.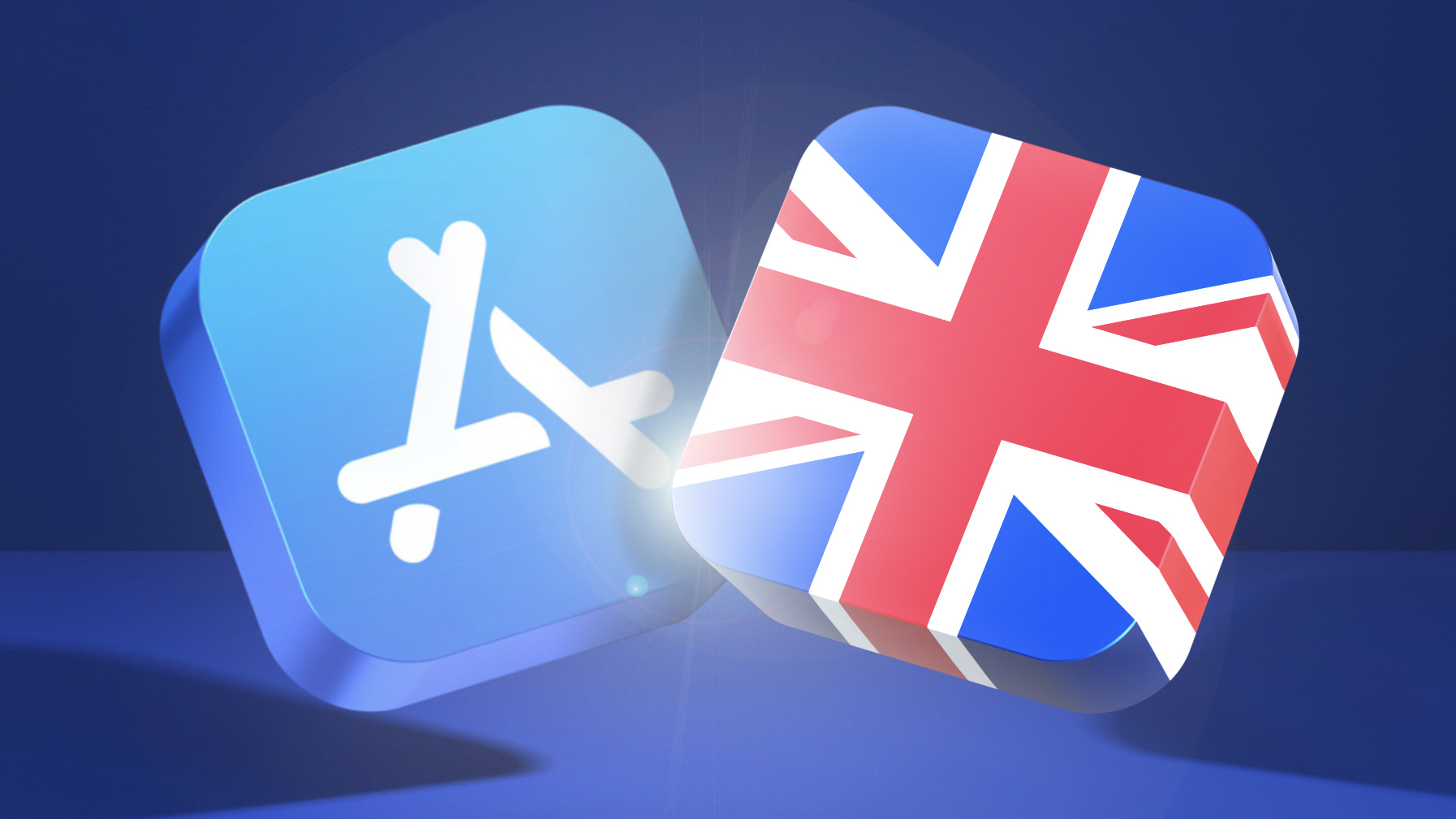 The UK's Competition and Market Authority (CMA) will not be looking into Apple's policies on mobile browsers and cloud gaming services after Apple won an appeal that will force the UK regulators drop the investigation, reports Reuters.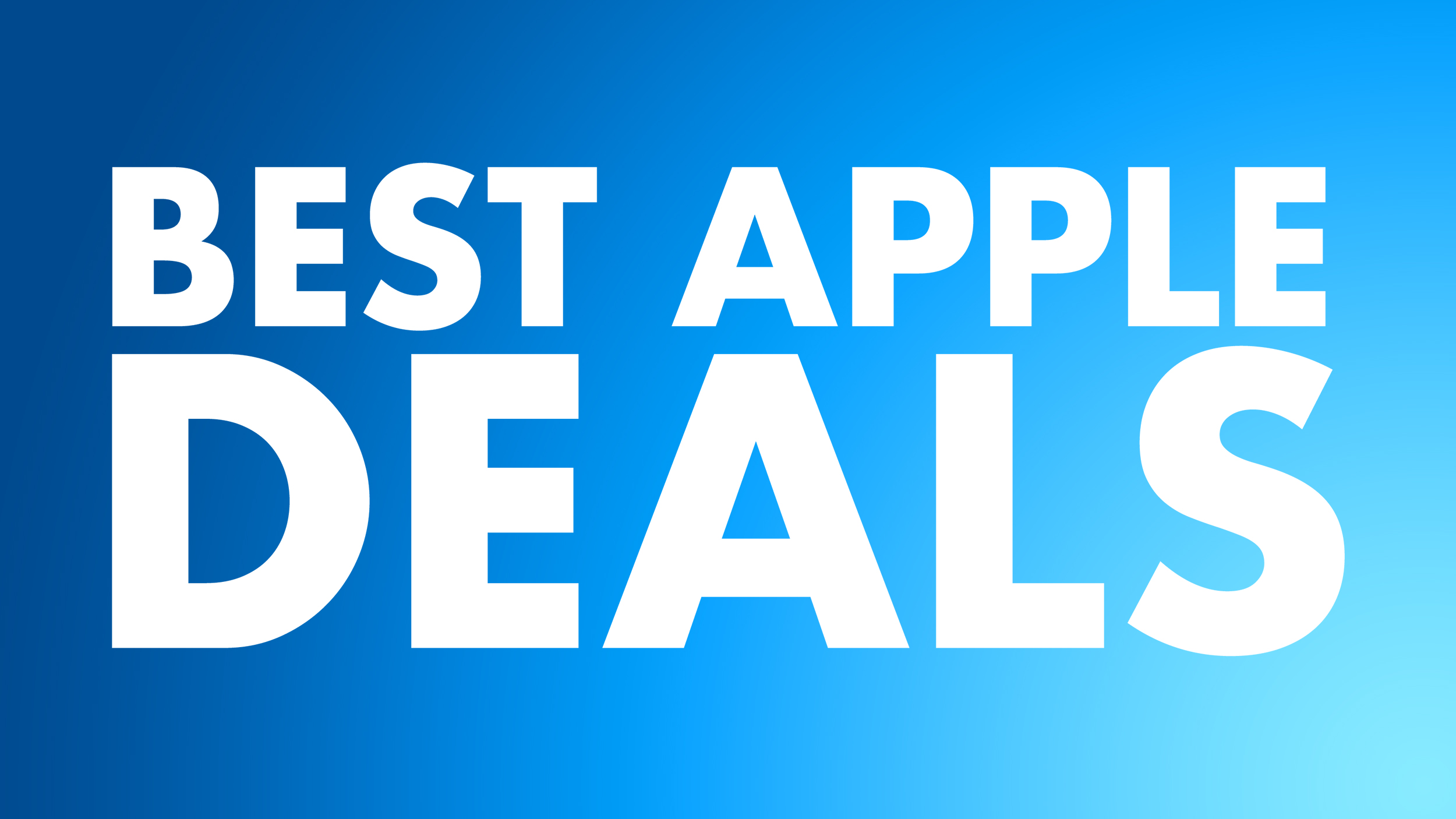 Deals this week centered around all-time low prices on Apple's newest AirPods, including the AirPods Pro 2 ($194.99) and AirPods 3 ($134.99), along with a few sales on MagSafe chargers and iPads. Additionally, Satechi's sitewide sale ends today and marks a great opportunity to save 20 percent on chargers, cables, docks, and more.



My personal favorite is the K70 Pro mini wireless keyboard, which is $80 off of the original $179.99 price tag. It's tiny (dare I say, adorable?), attractive, and it comes loaded with Cherry MX switches. And it's on steep sale? Yes please!

Over twenty Corsair products are discounted during the flash sale, but we've cherry-picked some especially enticing deals below.

Keyboards K70 Pro mini wireless keyboard, $100 ($80 off)

Nearly a year after Elon Musk first floated the idea of making Twitter's recommendation algorithm public, the company has posted the source code for its recommendation algorithm on GitHub. In a Twitter Space discussing the move, Musk said he hoped users would be able to find potential "issues" in the code and help make it better.

"Our initial release of the so-called algorithm is going to be quite embarrassing and people are gonna find a lot of mistakes but we're going to fix them very quickly," Musk said.

Notably, the code released Friday only deals with how tweets are shown in Twitter's "For You" feed. The company didn't release the underlying code for its search algorithm or how content is displayed on other parts of Twitter, though Musk said the company would "for sure" open-source the search algorithm as well.

In a blog post outlining how Twitter's recommendations work, the company explained the various steps of the algorithm, including ranking and filtering. But Twitter users have already been finding interesting details in the code itself. For example, Jane Manchun Wong noted that "Twitter's algorithm specifically labels whether the Tweet author is Elon Musk." That may offer yet another explanation for why Musk's tweets appear so often. Wong also noted that the algorithm has labels indicating whether the tweet author is a "power user" as well as whether they are a Republican or Democrat.



Apple's decision to support MAC Address Randomization across its platforms may provide some degree of protection against a newly-identified Wi-Fi flaw researchers say could let attackers hijack network traffic. iOS, Linux, and Android devices may be vulnerable.

The problem is how the standard handles power-saving The researchers have identified a fundamental flaw in the design of the IEEE 802.11 Wi-Fi standard attackers could exploit to trick access points (Wi-Fi base stations) into leaking information. The researchers do not claim the vulnerability is being actively exploited, but warn that it might enable the interception of network traffic.

To read this article in full, please click here



The updated functionality is all about Content Adaptive Brightness Control, a Windows 11 feature that automatically adjusts your screen brightness not based on the ambient lighting around you, but on what's actually displayed on the screen itself. So for example, if you go from moving some files around in Explorer with dark mode enabled, to an all-text web page with white background in Chrome, the display might ratchet down the brightness several notches to save some battery and give your eyeballs a break.

Content Adaptive Brightness Control (CABC) was previously enabled on laptops only when running on battery, with obvious longevity savings. Starting with Windows 11 build 23424 (spotted by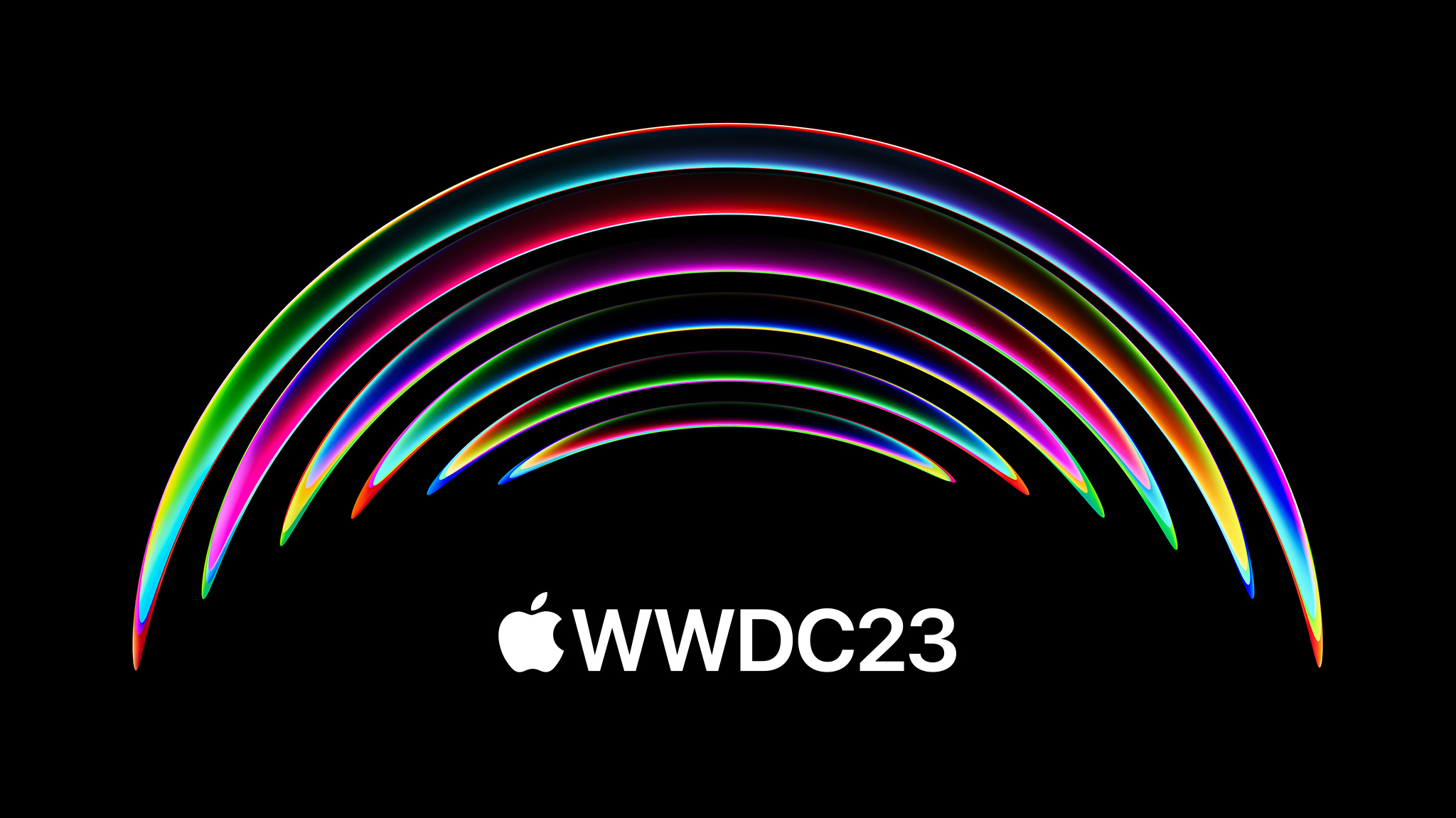 Apple this week announced the official dates for the 34th annual Worldwide Developers Conference, with the annual WWDC keynote event set to take place on Monday, June 5. The keynote is where Apple unveils new versions of iOS, macOS, watchOS, and tvOS, and sometimes, we get hardware announcements.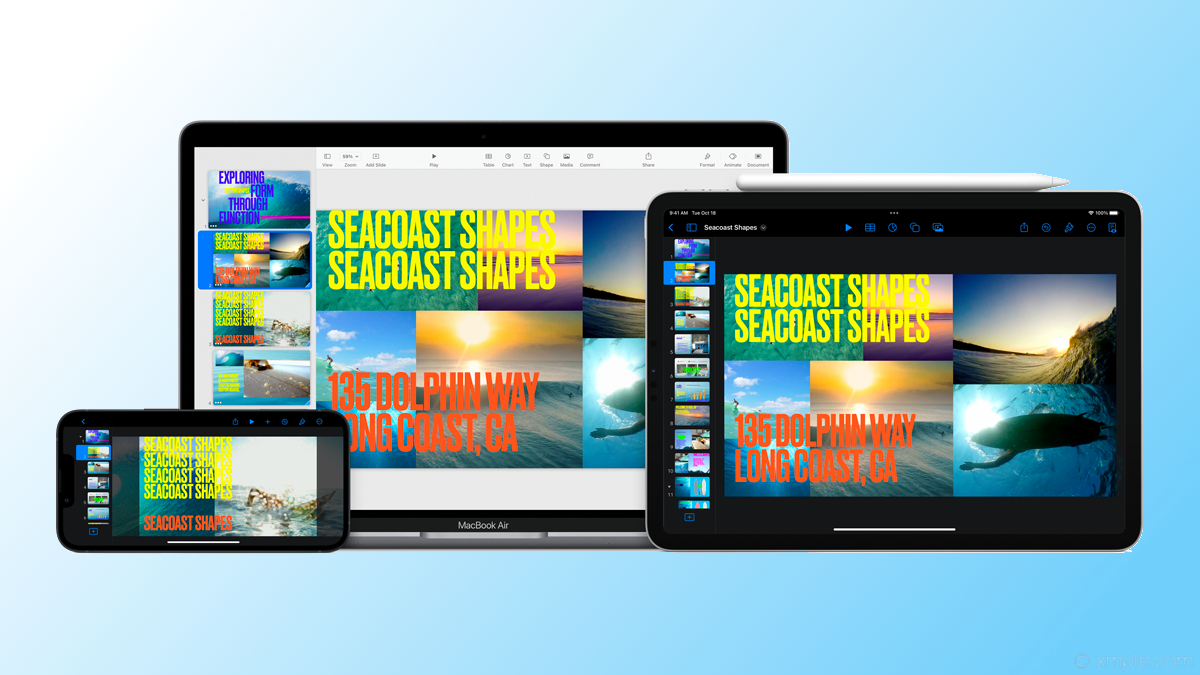 Apple plans to remove the Keynote Live feature in a future version of its Keynote app, according to a new support document. The feature allows for a presentation to be played over the internet in the Keynote app on the Mac, iPhone, and iPad.


On this week's episode of The MacRumors Show, we discuss WWDC 2023 and whether Apple's long-awaited mixed-reality headset will emerge at the event.



I took one key component in my setups for granted: the humble keyboard tray. Having one at the office kept my mouse and keyboard at the right height for relaxed shoulders and elbows with proper angles. When the pandemic hit, I gave up my office desk and its keyboard tray and instead engaged in awkward workarounds. (Keyboard in my lap? Sure, why not. Close enough.) But eventually I started leaving the keyboard on the desk rather than having it on my lap (it's weird balancing a tented keyboard on one's thighs) and it was the wrong height for my needs. I started developing periodic shoulder pain.


I just lived with it. I couldn't drill holes in my table, so a keyboard tray seemed out of the question. I did know that no-drill keyboard trays existed, but my recollection was of limited options. As I remembered them, they weren't very sturdy, didn't slide back under a desk, came in ugly brown woodtone colors, and—most damning—had low clearances. Designed for standard keyboards and mice, these cheap trays didn't have enough room between the bottom of the desk and the tray for my tented Goldtouch keyboard.

My mouse is even weirder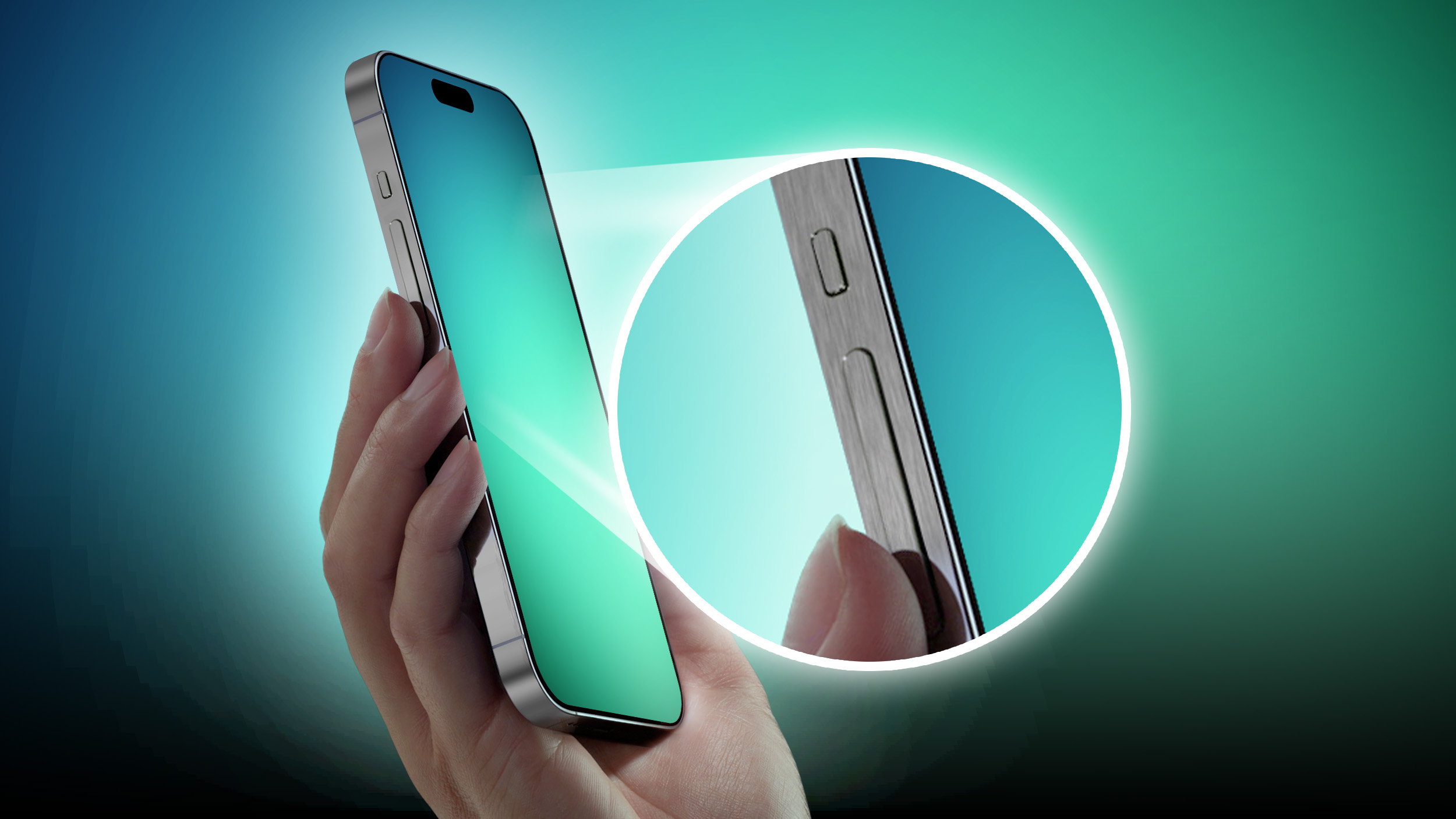 iPhone 15 Pro and iPhone 15 Pro Max users will be able to customize the sensitivity of the solid-state buttons on their device, thanks to a new sensitivity toggle in Settings. That's according to details provided by a hitherto reliable source that shared additional details on the MacRumors forums.


Plus: Microsoft Outlook and Android patch serious flaws, Chrome and Firefox get fixes, and much more.

Price When Reviewed$169.99

Best Prices Today: Kingslim D6 dash cam Retailer Price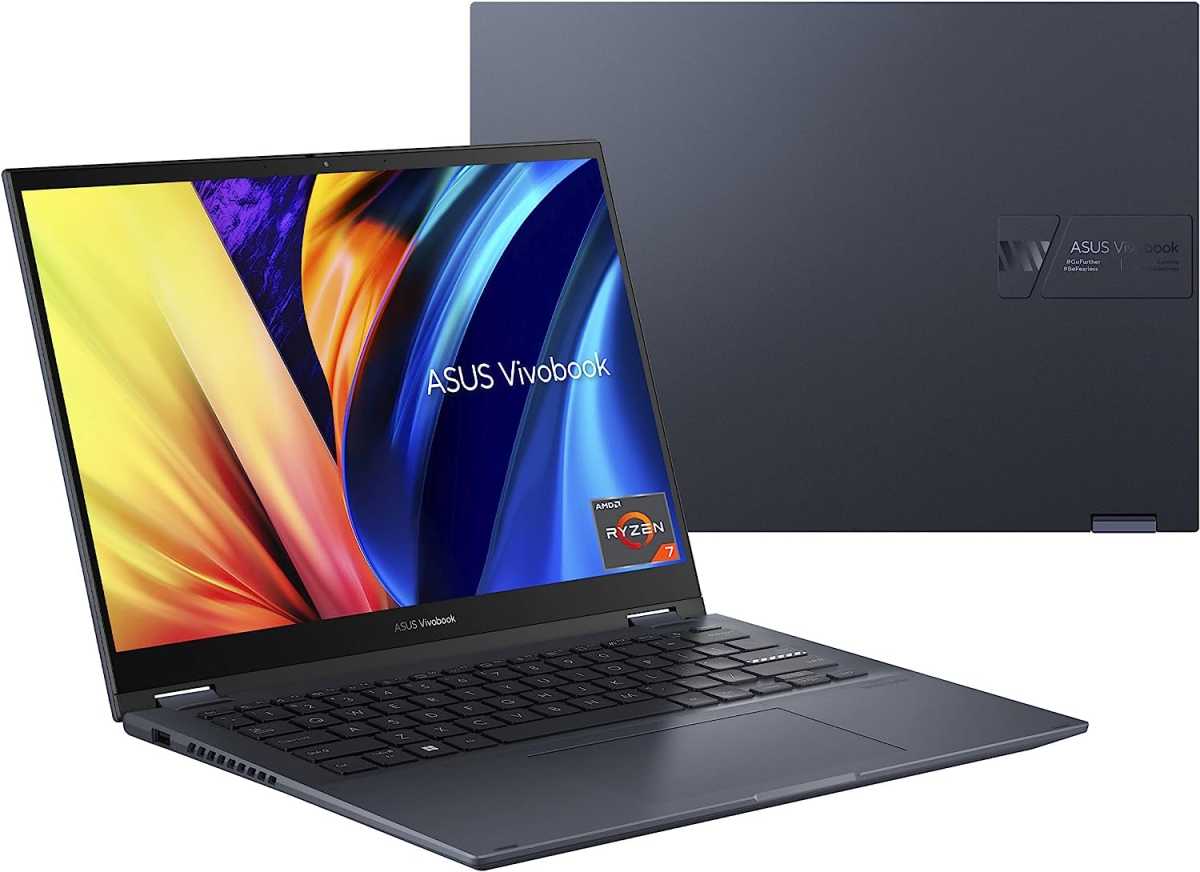 For more laptop options, check out our roundup of the best laptops.

The best laptop deals in 2023 Asus Vivobook S 14 Flip From: Amazon

Was: $799.99

Now: $679.99 ($120 off)

Asus

The Asus Vivobook S 14 Flip laptop is versatile, lightweight, and $120 off. This 2-in-1 device weighs just 3.3 pounds, making it the perfect travel companion. You can also swing the screen around 360 degrees and use it like a tablet. As for the specs, it's packing an AMD Ryzen 7 5800H CPU, AMD Radeon Graphics, 8GB of RAM, and 512GB of SSD storage. It should be able to easily handle most day-to-day tasks like scrolling through social media feeds, scop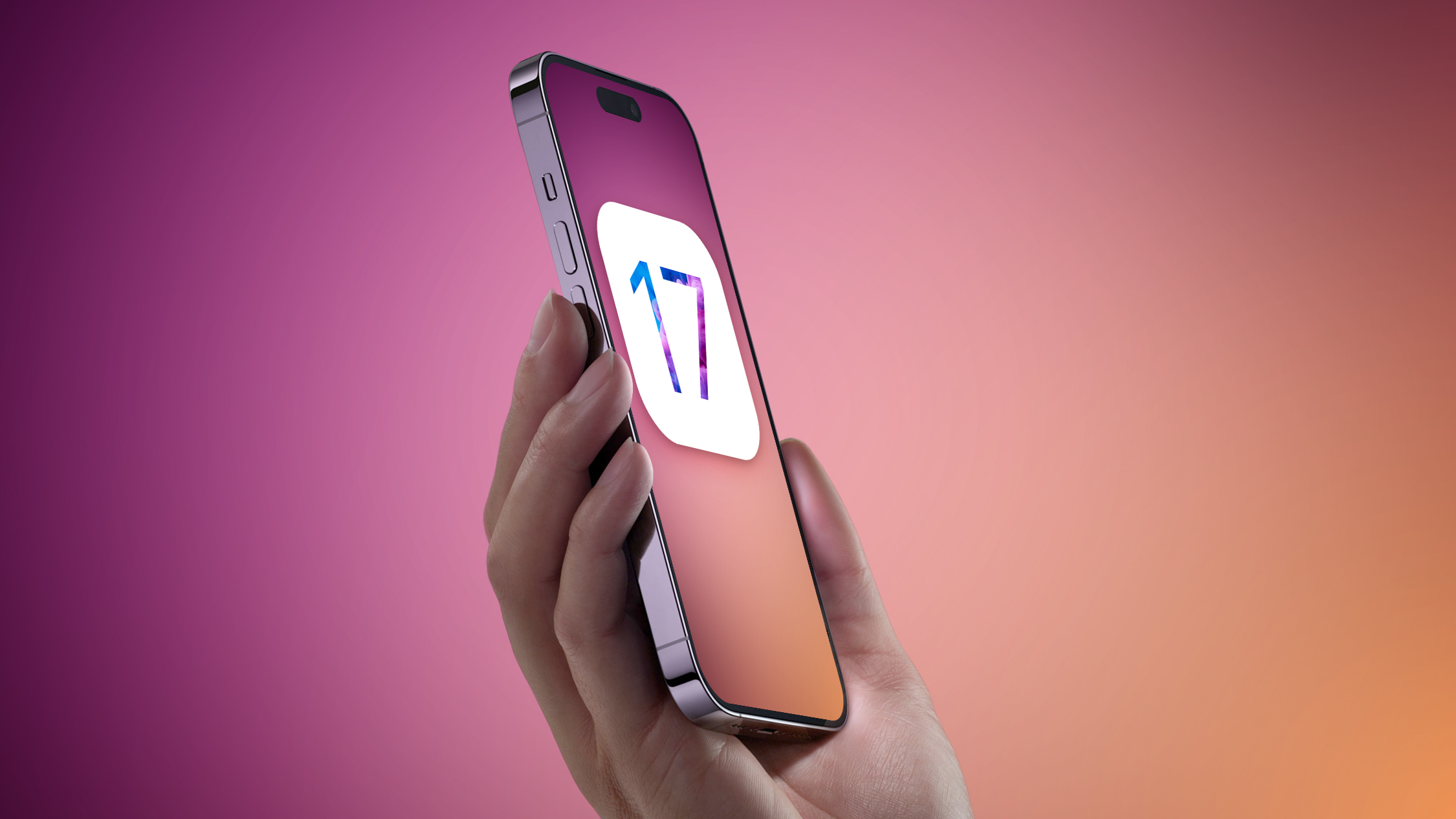 With the Apple Music Classical app and an Apple Pay Later early access program now available, the list of previously-announced iOS features that have yet to launch is beginning to shrink. However, there are still a few features we are waiting for.



For the last several months we've been painstakingly going over these motherboards with a fine-tooth comb: What features do they offer for everyday gamers? How good is the build quality and design? How good is the performance offered? These considerations come together to create the intrinsic value offered by each motherboard, and to answer the all-important question: "Is this motherboard worth it?" 

Each motherboard brings with it a nuanced experience: from opening the box, to holding it in your hands, to updating drivers, and to finally using it for gaming. 

We'll also make a big deal out of pricing, because it's a vital step in choosing a motherboard. We won't sugar coat it: Motherboard prices have gone up on average with the new generation, so we want to make sure you're getting value for your dollar. From expensive enthusiast motherboards, to a more affordable ones—we've got you covered. 

In this gaming motherboard roundup, we're going to cover premium options, midrange options, and more affordable options. (Truly "budget" motherboard options will be for a future roundup, as AMD is still releasing more affordable options to compete with Intel, and Intel has more coming as well.)

Best gaming motherboards for Intel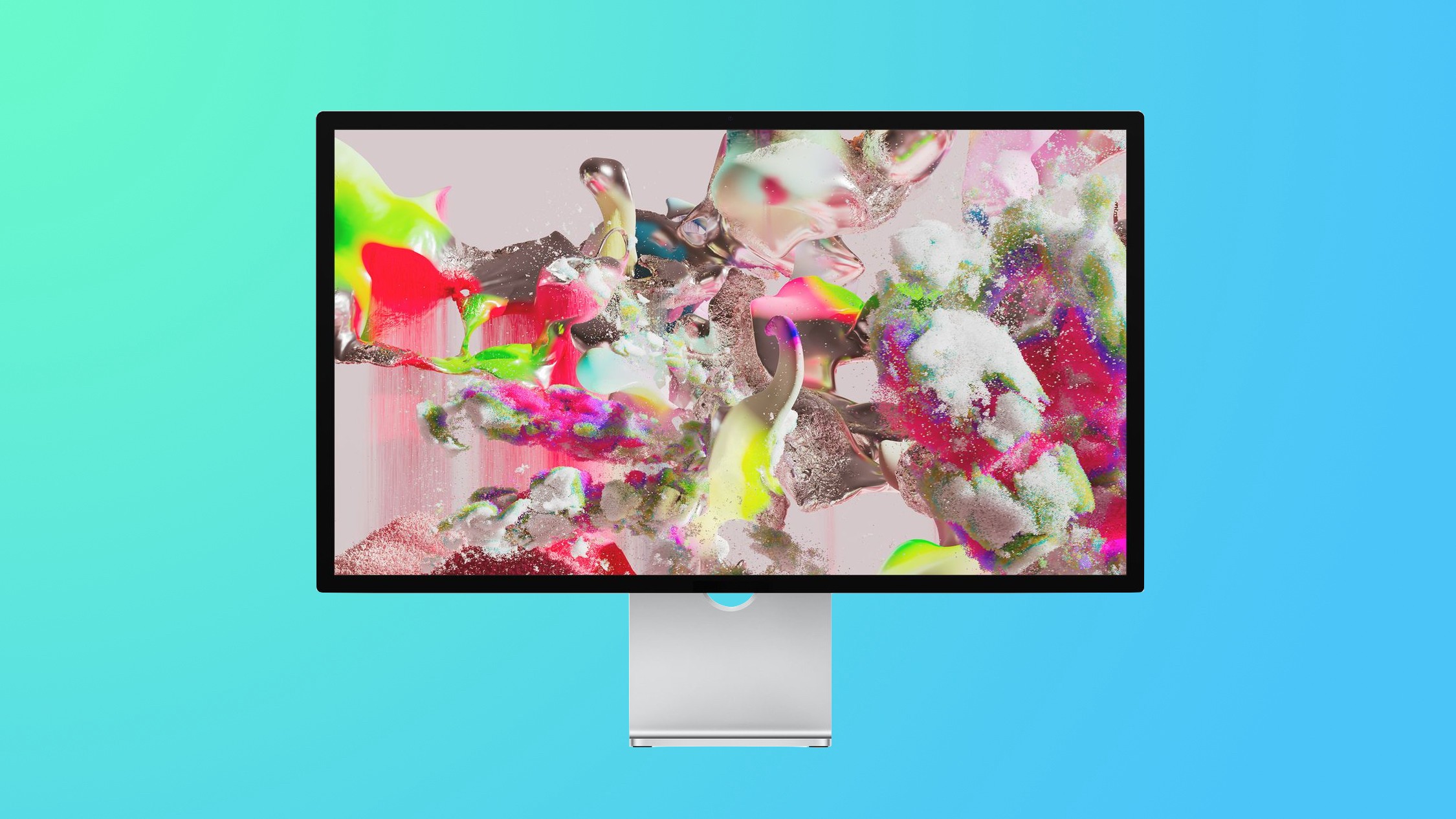 Amazon has slashed its pricing on the version of the Apple Studio Display with nano-texture glass to $1,499.99, down from its regular price of $1,899.00.


Apple, as expected, has rolled out support for Web Push on iOS and iPadOS in iOS 16.4, which arrived this week. Here's a look at what it is and how it might be a welcome addition for users and even for business.

What is Web Push for Web Apps? Web Push makes it possible for web developers to send push notifications to users. The idea is that websites can easily be added to the iPhone or iPad Home from within the Share menu, after which developers can send those notifications.

How do notifications appear in Web Push? Notifications are made visible in the same way as for any iOS app. That means when you look at the app icon on the Home screen, you'll see the number of incoming notifications from that app through the use of a new Badging API.

To read this article in full, please click here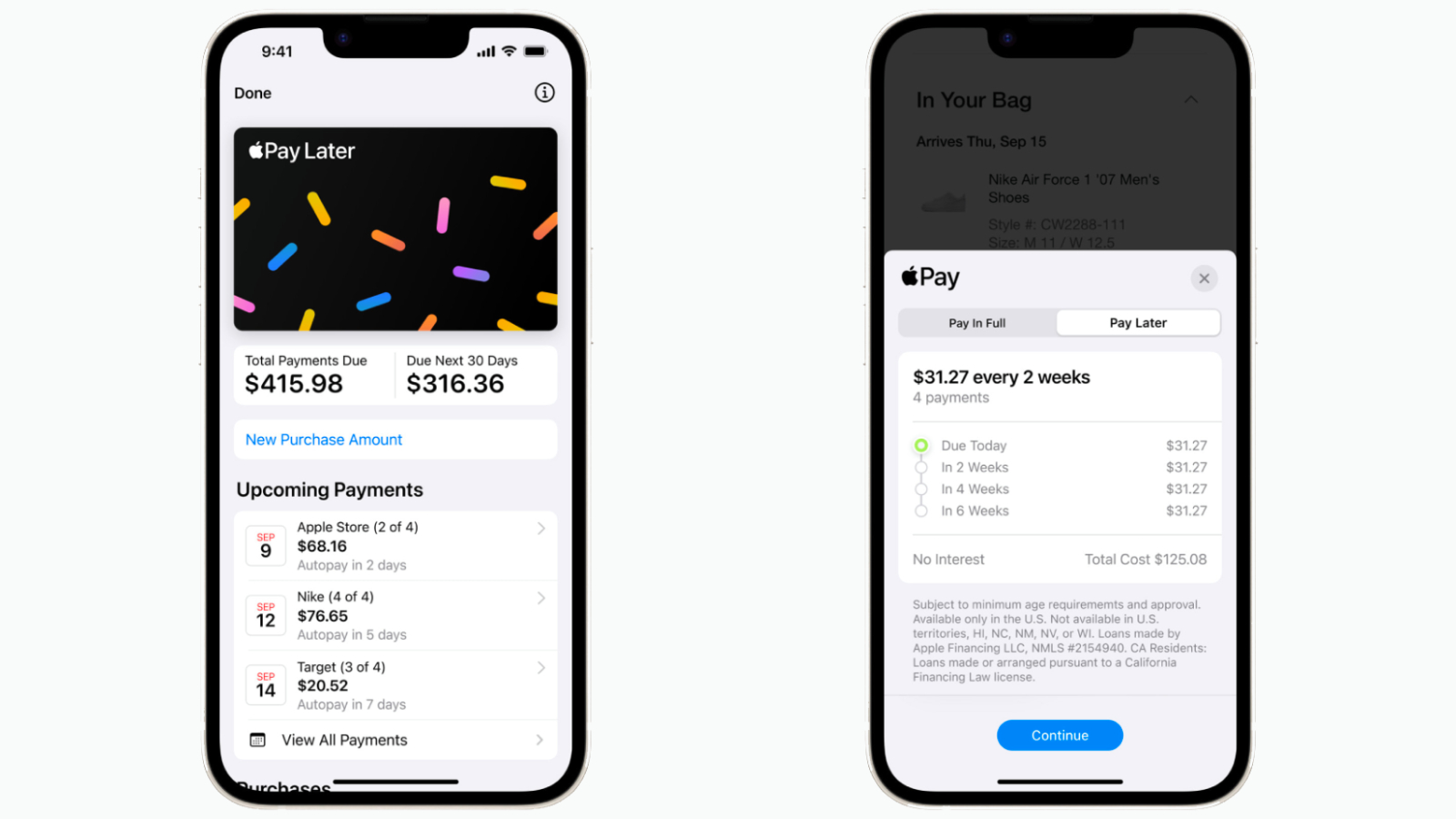 Apple today announced that it will begin inviting "randomly selected users" to use a prerelease version of Apple Pay Later via the Wallet app and an email sent to their Apple ID. Apple Pay Later is available in the U.S. and requires iOS 16.4 and iPadOS 16.4.



It would be nice if Microsoft itself provided Windows users with something like Apple's Time Machine: an effective, set-it-and-forget-it, total system recovery and backup solution that requires little interaction or thought on the user's part. 

Instead, Microsoft delivers a mishmash of restore points, recovery discs, file backup, and even the un-retired System Backup (Windows 7), which was probably originally put out to pasture for its propensity to choke on dissimilar hardware. Online backup services are another option, but desktop clients tend to offer far more flexibility. Read on for our top picks. Then head to the bottom of this article for more info about what to look for in a Windows backup program.




Windows users are fortunate to have a number of excellent backup options available to choose from. Case in point is our recent review of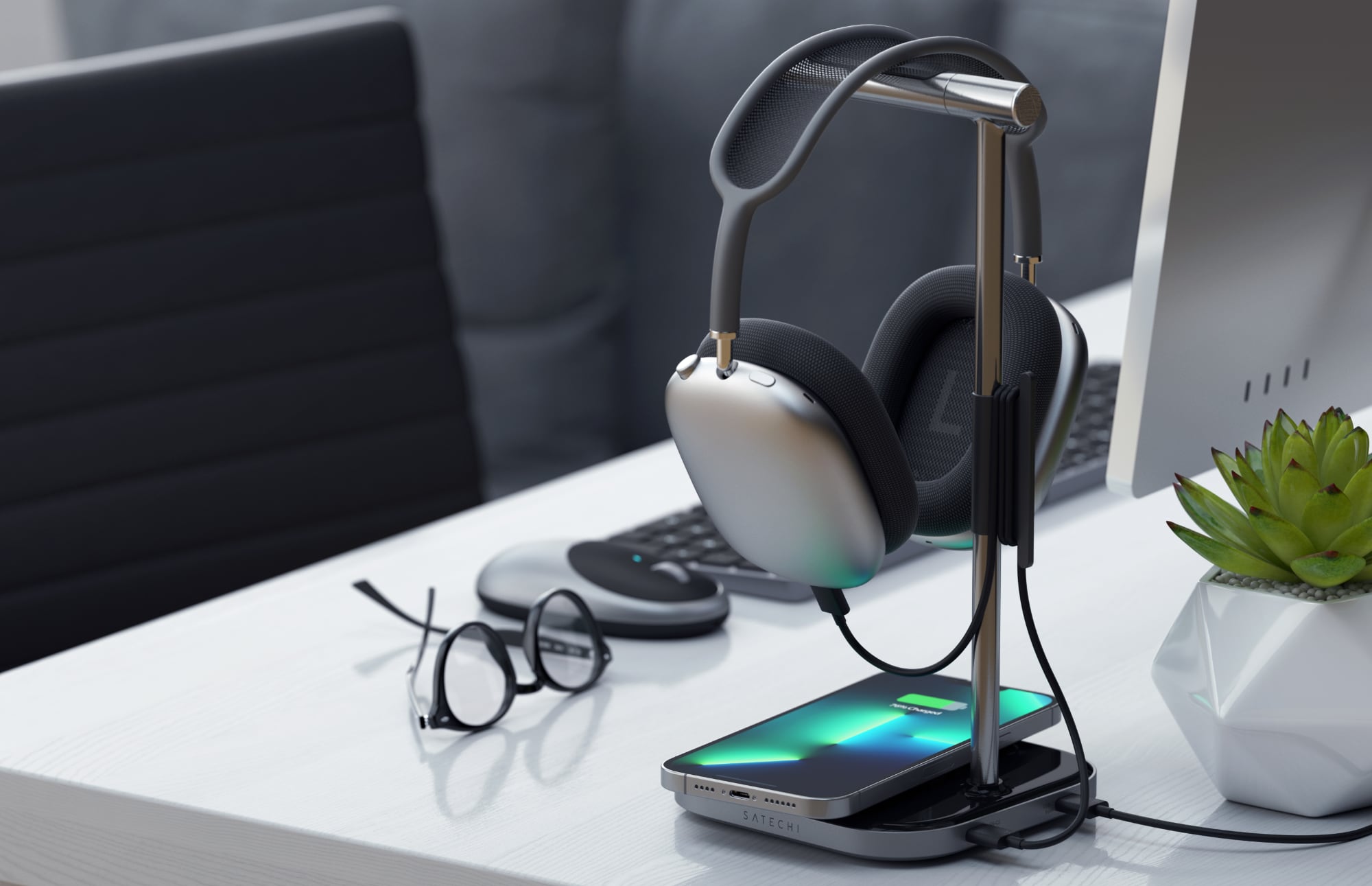 Satechi today kicked off a new springtime sale, offering 20 percent off sitewide when entering the code SPRING20 at checkout. This sale is available on all Satechi products sitewide with the exclusion of the new 200W USB-C 6-port GAN charger, and it will last through April 2.