Geoffrey Fowler gets help from rocker Sammy Hagar to test how well the wireless Apple AirPods, Powerbeats Pro and Bose SoundSport Free fit and stay in our ears.
We've got another great weekend edition of our daily deals roundups for you, because great deals never take a day off! Highlights include a rare opportunity to save $20 on Apple AirPods 2 (order now to lock in the discount and they'll ship soon, likely within a few weeks), the Fire TV Stick 4K for $35 instead of $50 and the Fire TV Stick for $25 instead of $40 (Prime members only), all-time low prices for the Apple Watch Series 3 starting at $199, all-time low prices on iPads starting at $249, just $11.50 for a SanDisk 64GB microSD card (other sizes on sale too!), Philips Hue white LED bulbs for $10 a piece when you buy a 4-pack, Alexa and Google enabled WiFi smart plugs for $7.25 each when you buy a 4-pack, and more. See all of today's top deals below.


A Republican Missouri legislator apologised on Friday for saying that some sexual assaults are "consensual rapes" during a debate over a new, restrictive antiabortion bill."I'm not trying to make excuses," said representative Barry Hovis, who represents the city of Jackson in southeastern Missouri. "Sometimes you make a mistake and you own up to it."The lawmaker, who was elected in 2018, made the remark while speaking on the State House floor, arguing that the measure's eight-week window for abortions "gives [rape survivors] ample time" for the procedure.Critics say many women do not know they are pregnant until after eight weeks, and the bill provides no exceptions for rape or incest.The 30-year veteran of the Cape Girardeau Police Department then touched on his experience handling rape cases."Let's just say someone goes out and they're raped or they're sexually assaulted one night after a college party - because most of my rapes were not the gentleman jumping out of the bushes that nobody had ever met," Mr Hovis said."That was one or two times out of a hundred. Most of them were date rapes or consensual rapes, which were all terrible."Representative Raychel Proudie, a Democrat, quickly rebuked him."There is no such thing, no such thing as consensual rape," she said to applause from the chamber.Mr Hovis later told The Washington Post that he misspoke and said he believes "there was no such thing as con
TWEAKS AND UPDATES CNET: Game of Thrones star Maisie Williams' Daisie app available for creatives worldwide. "Daisie, an app-based community designed to help artists grow in their careers, is out of beta […]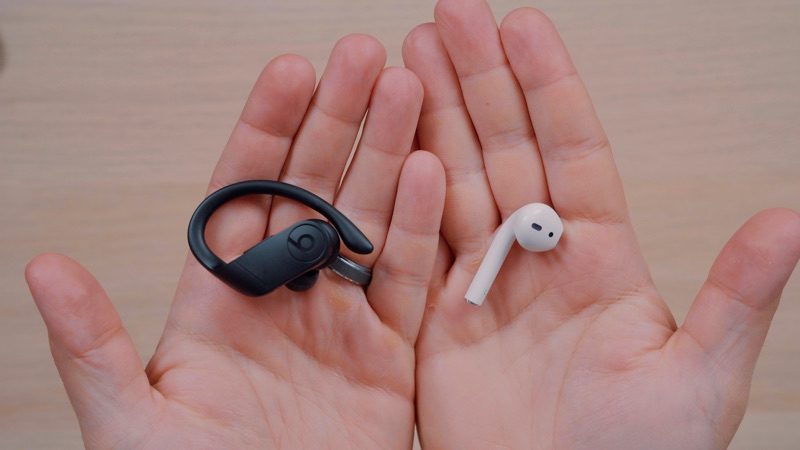 Earlier this week, we shared a hands-on look at the Powerbeats Pro earbuds launching tomorrow, and today, we thought we'd do an in-depth comparison with the AirPods, giving MacRumors readers a closer look at the similarities and differences between the two devices.


The plague of "fake news" may be news to Facebook (FB), but it's a familiar foe to a small non-profit in Washington that's trying to use mobile apps, big data and social media to promote peace and accountability in places like Iraq, Kenya and Mexico where those technologies have often been abused to spread lies and hate. The PeaceTech Lab aims to develop "technology that can be applied to tackle the triggers of violence," president and CEO Sheldon Himelfarb said in an interview at the lab's Washington headquarters at the U.S. Institute of Peace.