Dozens of exhausted pro-democracy protesters barricaded inside a Hong Kong university defied warnings Tuesday to surrender, as a police siege of the campus dragged into a third day and China sent fresh signals that its patience with nearly six months of unrest was running out. High school students were among those holed up inside the battered Hong Kong Polytechnic University (PolyU), fearing arrest or being shot at by police, with many huddled in silver emergency survival blankets to keep themselves warm. Some protesters escaped overnight by slithering down ropes from a footbridge to a road below, where they were whisked away on motorbikes, while others disappeared into manholes.



RELATED ARTICLES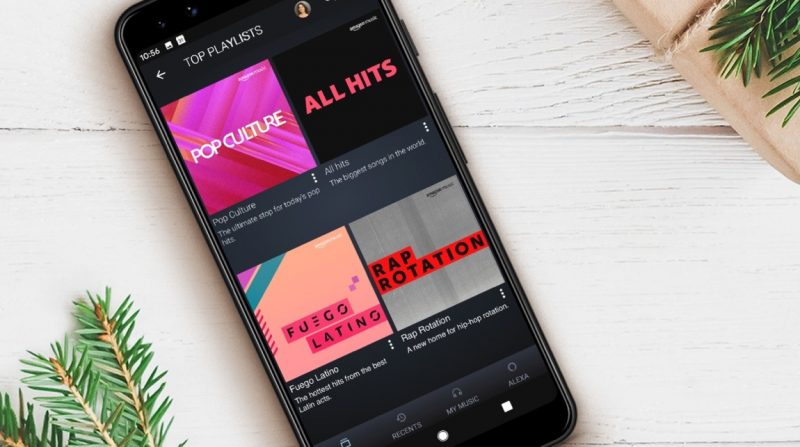 Amazon today announced that Amazon Music users without an Amazon Prime membership or a subscription to Amazon Music Unlimited can listen to an ad-supported selection of playlists and radio stations for free on iOS devices.



RELATED ARTICLES
Mubi, a 12-year-old on-demand movie streaming and rental service, has arrived in India. Like other streaming services giants such as Netflix, Amazon Prime Video, Apple TV and Disney's Hotstar, Mubi is offering its service at a slightly lower price in the key overseas entertainment market. The London-headquartered firm is offering a three-month subscription in India […]
Less than two weeks after the last iOS 13 update, Apple is back with another minor tweak, this time raising the version number to iOS 13.2.3. iOS 13.2 was the most recent major update, when it added support for Deep Fusion photography and the AirPods...
(Bloomberg) -- Hong Kong leader Carrie Lam urged protesters holed up in a university to heed police calls to surrender, as tens of thousands of protesters marched to support the trapped demonstrators.Police and protesters clashed around Hong Kong Polytechnic University for much of the day, leading to multiple arrests and injuries. Running battles have occurred, with police firing tear gas and rubber bullets at demonstrators who threw bricks and Molotov cocktails.Demonstrations seeking greater democracy in the Beijing-controlled territory have become increasingly violent in recent weeks, with protesters vandalizing transportation networks and China-friendly businesses as they push for demands including an independent probe into police violence and the ability to nominate and elect city leaders.Key Developments:Lam decries violence near universityTens of thousands march to rescue campus demonstratorsOfficial says chaos putting Sunday's election at riskMediators try to persuade protesters to leave campus peacefullyHere's the latest:McConnell Urges Trump to Speak Out on Protests (5:09 a.m.)U.S. Senate Majority Leader Mitch McConnell urged President Donald Trump to speak out on behalf of the protesters in Hong Kong."The world should hear from him directly that the United States stands with these brave women and men," McConnell said Monday afternoon on the Senate floor.McConnell said Trump should make Hong Kong's autonomy a focus of America's bilateral engagement with China, not just trade. The Republican lea
In general, security vendors love consumer surveys where consumers say that they would never, ever, ever do business with a retailer or a bank with poor security practices. But consumers have historically been terrible predictors of their own behavior, and they also tend to tell retailers and banks what they want to hear, rather than the truth.

And the truth, based on the public financial filings of plenty of companies that have suffered public data breaches, is that consumers — partially thanks to zero liability programs from the payment card companies — tend to not change retailers or banks when such data breaches happen. Why? Quite a few reasons. First, zero liability sees to it that they don't lose any money (it actually limits losses to $50, but almost no business enforces that, and they tend to simply eat all of the consumer losses). If consumers lost large amounts of money from breached retailers or banks, yes, they'd flee, but that doesn't happen.

To read this article in full, please click here


After Apple unveiled the 16-inch MacBook Pro last week, iFixit quickly pried off a few keys to give us a look at the return of the scissor switch mechanism, but what about the rest of the laptop? Now they've completed a full teardown of the latest ma...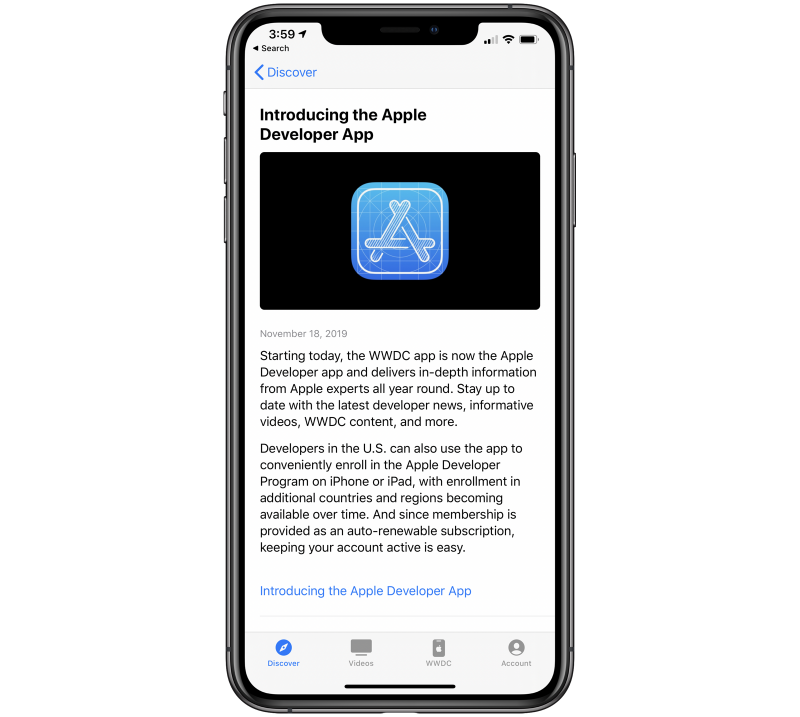 Apple today updated its "WWDC" app, changing the name to "Apple Developer" and announcing new year-round updates.


Apple today is introducing a new resource for the over 23 million registered members of its developer community, with the launch of a dedicated Apple Developer mobile app. The new app is an expansion on the existing WWDC app for Apple's Worldwide Developer Conference, which it will now replace. Instead of only including information about […]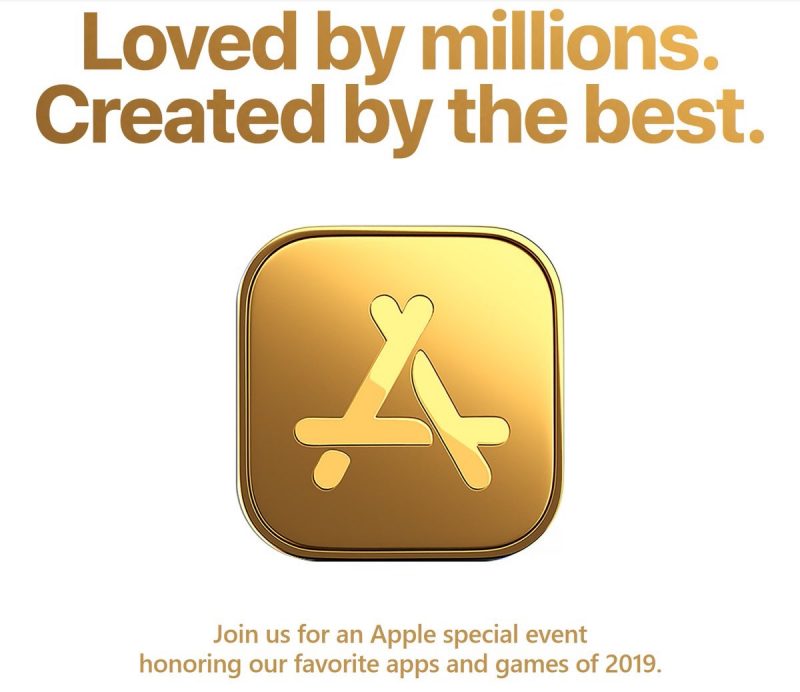 Apple today send out invites for a surprise media event that's set to be held on Monday, December 2 in New York City, at 4:00 p.m. Eastern Time.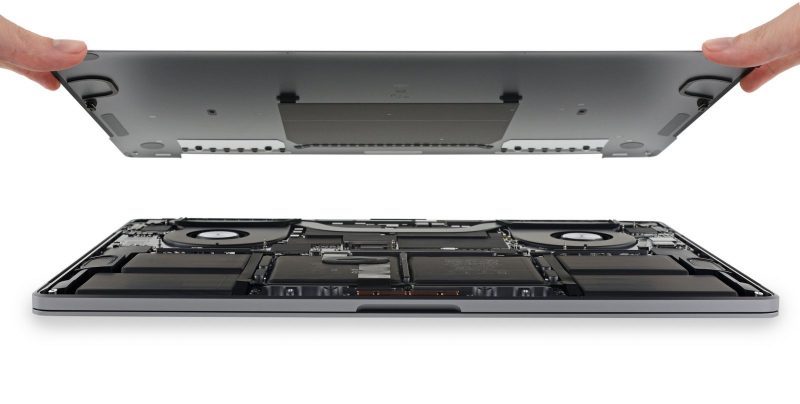 Following a brief initial teardown of the 16-inch MacBook Pro on Friday, repair site iFixit today shared its full teardown of the new machine, giving us insights into the changes that Apple has made with the keyboard and other components.


Woman says sex offender committed 'vicious, prolonged sexual assault' against her when she was 15Jane Doe 15 speaks at a news conference in Los Angeles along with her lawyer Gloria Allred. Photograph: Lucy Nicholson/ReutersA woman who claims Jeffrey Epstein committed a "vicious, prolonged sexual assault" against her when she was 15 has called on Prince Andrew to come forward with information about the convicted sex offender.The new accuser, who identifies herself as "Jane Doe 15", appealed to the Duke of York at a press conference on Monday, where she and the lawyer Gloria Allred announced her lawsuit against Epstein's estate. She is one of about a dozen women suing the late financier's estate for alleged sexual abuses."Prince Andrew, and any others that are close to Epstein, should come forward and give a statement under oath on what information they have," Jane Doe 15 said.Allred said that she had called upon Andrew to "voluntarily meet with the FBI and prosecutors who are investigating this criminal case in New York, and also to provide his deposition under oath".Their entreaty comes in the wake of a bombshell BBC Newsnight interview in which Andrew was pressed on his friendship with Epstein - who killed himself in a Manhattan jail several months ago following his arrest on sex trafficking charges.Andrew claims he met Epstein through Ghislaine Maxwell - the daughter of the media baron Robert Maxwell - who has been accused of serving as Epstein's procurer. Virginia Giuffre h
Privacy Badger for Chrome is a free extension designed to automatically learn to block numerous invisible trackers. Instead of keeping lists of what to block, Privacy Badger for Chrome learns by watching which domains appear to be tracking you as you browse the Web. Privacy Badger sends the Do Not Track signal (https://www.eff.org/issues/do-not-track) with your browsing. If trackers ignore your wishes, Privacy Badger for Chrome will learn to block them. [License: Freeware | Requires: Win 10 / 8 / 7 | Size: 1.08 MB ]

RELATED ARTICLES
The world is being mapped in 3D — one brick, one bench, one building at a time. For things like hyper-accurate augmented reality, autonomous robots and self-driving cars, 2D maps and GPS only get you so far. Apple is building its map with lasers strapped to the tops of cars. Niantic has talked about building […]
A new Quinnipiac University poll of South Carolina voters found South Bend, Ind. mayor Pete Buttigieg still at zero percent among black voters, despite the campaign's release of its comprehensive "Douglass Plan," which details policies designed to address racial inequality.The poll showed former vice president Joe Biden in the lead with 44 percent of the African American vote — which accounts for two thirds of the primary vote — and 33 percent overall, followed by progressive senators Bernie Sanders and Elizabeth Warren. Buttigieg rounded out the top four with six percent overall, and tied for third with 11 percent of white primary voters, but zero percent among black voters."Unlike tight races in Iowa and New Hampshire, South Carolina has a clear frontrunner in the Democratic primary. Former Vice President Joe Biden has broad based appeal, with particularly strong leads among black and moderate/conservative voters," Quinnipiac University Polling Analyst Mary Snow said in the release.Despite taking the lead in several Iowa polls, the Buttigieg campaign has come under fire in recent days for its marketing of the Douglass plan, which Buttigieg has called "the most comprehensive vision put forward by a 2020 candidate on the question of how we're going to tackle systemic racism in this country." Several black leaders in South Carolina said that their consulting on the plan was spun as an endorsement of the candidate, while the campaign itself has come under criticism for using a
Deezer's lossless audio rollout has been slow, to put it mildly -- it first reached connected speakers in 2014, didn't come to desktop apps until 2017, and has been a no-show elsewhere. It's widely available now, though. The service has launched its...

RELATED ARTICLES
New versions of operating systems are usually about slick interfaces and improved performance, but that's not what Apple was flogging about macOS Catalina upon its release. One of the hot new additions in the OS is Apple Arcade, a game subscription service featuring a batch of new, exclusive games. Also bolstering macOS Catalina's entertainment chops are new music, podcast and TV apps.