AT&T says it will roll out 5G service -- not LTE-based 5G Evolution, just 5G -- nationwide in 2020, but in the "coming weeks," tens of millions of customers will get access as it reaches markets like Indianapolis, Pittsburgh, Providence RI, Roche...
Two-factor authentication is good! SMS-based two-factor authentication? Not the best option. After countless tales of people having their phone numbers and inbound SMS hijacked by way of SIM swapping, its clear that SMS just isn't the right solution for sending people secondary login codes. And yet, for many years, it's been the mandatory go-to on […]
On Thursday, President Trump said he would prevent the Navy from ending a SEAL's membership in the special operations force after the SEAL was accused of war crimes.The Navy had threatened to take away Eddie Gallagher's trident pin, which symbolizes membership in the SEAL force. Gallagher was put on trial after a deployment in Iraq in 2017 when platoon members accused Gallagher of shooting civilians and killing a captive teenager with a hunting knife.Gallagher was eventually acquitted on all charges except for taking a trophy photo with the corpse of an ISIS fighter. Trump pardoned Gallagher of the charge in July."The Navy will NOT be taking away Warfighter and Navy Seal Eddie Gallagher's Trident Pin," Trump wrote on Twitter on Thursday morning. "This case was handled very badly from the beginning. Get back to business!"Trump posted the tweet after Gallagher's lawyer appeared on "Fox and Friends" Thursday, during which he claimed the Navy was trying to humiliate his client."This is an action that they could have taken at any time from July right after the verdict, until today," said the lawyer, Tim Parlatore, calling the Navy's attempt "just an effort to try and publicly humiliate Chief Gallagher and stick it right in the president's eye."Gallagher's trial made headlines this summer after another SEAL, Corey Scott, testified in court that he had killed the detainee Gallagher was accused of murdering. Scott said he killed the prisoner as an act of mercy, thinking he would be tortured and killed by Iraqi s
It's November. We're eleven years into a bull run. And a protracted trade war with China — not to mention the impeachment proceedings — are causing some nervousness about what next year will hold. Little wonder that venture firms, which have been writing checks faster than ever in recent years, are also stocking up on […]
Save $10 on Red Dead Redemption 2, or get Red Dead Redemption: Game of the Year Edition for just $9.
Google's Nest Wifi isn't breaking new ground by melding a smart speaker with a Wi-Fi access point. Netgear did it better with last year's Orbi Voice. But if you don't need the very high performance that Netgear's high-end mesh networks deliver, Nest Wifi will save you some cash. A two-node system (the router plus one access point) costs $269, compared to $350 for Netgear's RBK50V kit.

The savings will continue should you decide to expand your network down the road, since each Nest Point (Google's name for its access points) will cost $149 compared to $200 for each additional Orbi Voice satellite. But there is more to consider than just price tags. If you're all in on Google's ecosystem and prefer Google Assistant, the Orbi Voice's Amazon Alexa delivery won't float your boat. But if money is less of an issue and you haven't committed to either digital assistant, Netgear's product delivers much higher performance at distance. It's also a far superior loudspeaker, although not necessarily a better smart speaker; again, that depends on your digital assistant preference.

To read this article in full, please click here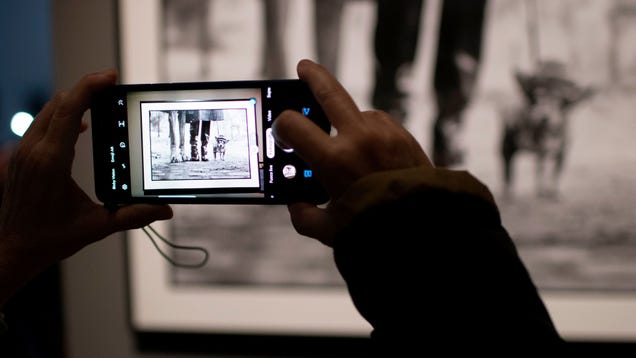 Even if you're diligent about app permissions, sometimes you just can't predict how or when a bad actor will abuse them. This time around, a team of security researchers found a terrifying flaw with the Android camera apps that could let malicious apps completely take control over a phone's camera to spy on users…

Read more...