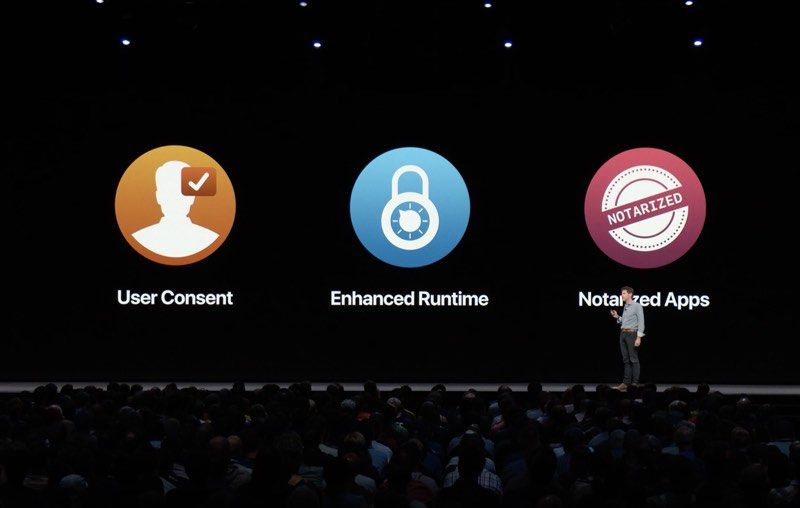 Researcher Patrick Wardle, who has uncovered many security flaws in Apple's macOS operating system, today shared some details on a new vulnerability that he's found in the newly released macOS Mojave update.


A security researcher has claimed a new vulnerability in the latest version of macOS — just hours before the software is due to be released. Patrick Wardle, chief researcher officer at Digita Security, tweeted a video Monday of an apparent privacy feature bypass that's designed to prevent apps from improperly accessing a user's personal data. […]
A decade after Google launched the first iteration of Chrome, this week the company updated the browser to version 69, touting a freshened user interface (UI), an enhanced password manager and a more informative address bar.

Google also patched 40 security vulnerabilities in the browser and paid bug bounties to researchers who reported the flaws.

[ Related: Get serious about privacy with the Epic, Brave and Tor browsers ] Chrome updates in the background, so users can usually just relaunch the browser to install the latest version. To manually update, select "About Google Chrome" from the Help menu under the vertical ellipsis at the upper right; the resulting tab either shows the browser has been updated or displays the download-and-upgrade process before presenting a "Relaunch" button. New-to-Chrome users can download it from this Google site.

To read this article in full, please click here


Apple upgrades its Safari browser on macOS and iOS just once a year, making the refresh more strategic than most of its rivals, notably Google, which last year had eight separate opportunities to add features or functionality to Chrome.

The next Safari, which will be bundled with macOS 10.14 'Mojave' and iOS 12, and offered as a separate download for those who stick with macOS High Sierra (10.13) and Sierra (10.12), thus must make its enhancements count.

[ Further reading: 10 must-have Safari extensions ] On the security and privacy side, Safari tries its hardest to build a case. Here are the important ways Apple's browser - which shed user share on both the desktop and on mobile over the past year - has staked its reputation for the next 12 months.

To read this article in full, please click here


ADrive Business lacks some advanced features of other products, and proper third-party validation of its security practices, but it has an attractively low price point. The team is actively developing new features for 2017, so it is worth keeping an eye out for improvements.
Much work still must be done before the industrial and municipal Internet of Things (IoT) becomes widely adopted outside of the circle of innovators. One field, privacy, well understood by the public and private sector in the context of the cloud, PCs and mobile, is in the early stage of adaptation for the IoT.

The sheer volume of data that will be collected and the new more granular architecture of the IoT present new privacy concerns that need to be resolved on an equal scale as the platform's forecasted growth.

A demonstration of this new aspect of privacy and compliance is the Privacy Guidelines for Internet of Things: Cheat Sheet, Technical Report (pdf) by Charith Perera, researcher at the Newcastle University in the U.K. The nine-page report details 30 points about implementing strong privacy protections. This report is summarized below.

To read this article in full, please click here