The Talk Show Live From WWDC 2023 is now available to watch on YouTube. Daring Fireball's John Gruber discussed the Vision Pro and other WWDC announcements with Apple's software engineering chief Craig Federighi, hardware engineering chief John Ternus, AR/VR chief Mike Rockwell, and marketing chief Greg Joswiak.



These true wireless earbuds offer JBL Signature Sound in a completely wireless and feature-rich package. The earbuds have Active Noise Cancelling, as well as TalkThru and Ambient Aware modes so Dad can switch between being fully immersed in his music and being aware of his surroundings.

With the included charging case, Dad can listen for up to 21 hours and get a quick recharge on the go. They're suitable for wearing while working out and offer a Voice Assistant and intuitive touch controls to take and make calls, change the track, adjust the volume, and more.

This Father's Day, get Dad a tech gift everyone could use. Now through June 11, the JBL Live Free NC True Wireless in-

One of the biggest reveals from a generally muted SGF showcase was gameplay footage from Mortal Kombat 1. Technically the 12th mainline game restarts the entire universe. Liu Kang, once mortal, is now a fully-fledged god of fire, and he's rerolled the realm.

This means fan favorites like Sub Zero and Scorpion are back, but now, they're siblings. The development team has decided to shake up the plot and reinvent characters for this 2023 reboot. Alongside this new world and character dynamics, MK1 also introduces a new feature to fights in the form of Kameos. After choosing a character, you're able to select a guest fighter to back you up during the fight. Summonable by a single button (R1 on PlayStation), you can combine it with back and forward inputs to trigger multiple different moves. There are also Kameo throws and fatalities, all-in-all adding more versatility and flexibility in fights. Want to make sure you can block a character's jump attacks? Get Jax on deck so he can suplex them to the floor. Need to match a projectile-flinging character? Summon Sonya.

We got to play with four different characters (and a trio of 'Kameo' assistants), trying out several different combinations and trying to see all the Kameo fatalities we could. Engadget's Brandon Quintana is a long-standing MK fan. He lays out why the game delivers on what he wanted - while thrashing me in the process. Mortal Kombat 1 will launch this September 19th, 2023 on PC, PS5, and Xbox Series X and S.

Ca
Just weeks after Thierry Breton, the EU commissioner for industry, urged  Europe to make its own chips, the bloc has announced up to $8.7 billion (€8.1 billion) in public funding for building microelectronics and communication technologies.

The funding plan, put together by 14 EU member nations, was created as an  Important Project of Common European Interest (IPCEI), a project category that takes advantage of rules that allow member states to pool resources and cooperate across borders.

While the member states involved in the IPCEI will provide up to $8.7 billion in public funds, another $14.7 billion is expected in private investments, bringing total funding for projects under the plan to over $22 billion, EU Executive Vice President Margrethe Vestager said in a statement.

To read this article in full, please click here



RELATED ARTICLES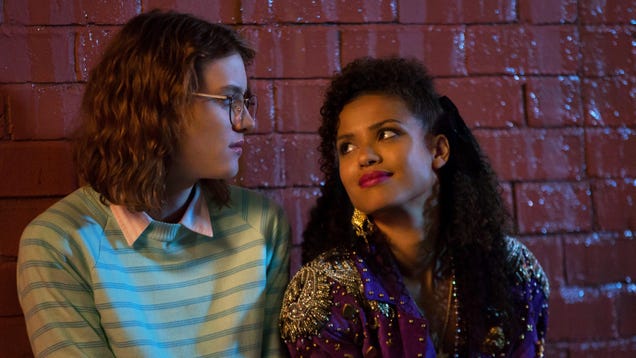 Black Mirror returns to Netflix next week for its sixth season, and we're looking forward to being freaked out by fresh episodes that reflect our own world back at us in satirical, frightening, and insightful ways. While Black Mirror is an anthology series, it's not hard to pick up certain themes that shine through on…

Read more...


The Windows 11 2022 Update has been released, but behind the scenes, Microsoft is constantly working to improve the newest version of Windows. The company frequently rolls out public preview builds to members of its Windows Insider Program, allowing them to test out — and even help shape — upcoming features.

The Windows Insider program is divided into four channels:

The Canary Channel (new in March 2023) is where platform changes (such as major updates to the Windows kernel and new APIs) are previewed. These changes are not tied to a particular Windows release and may never ship at all. Little documentation is provided, and builds are likely to be very unstable. This channel is best for highly technical users. The Dev Channel is where new features are introduced for initial testing, regardless of which Windows release they'll eventually end up in. This channel is best for technical users and developers and builds in it may be unstable and buggy. In the Beta Channel, you'll get more polished features that will be deployed in the next major Windows release. This channel is best for early adopters, and Microsoft says your feedback in this channel will have the most impact. The Release Preview Channel typically doesn't see action until shortly before a new feature update is rolled out. It's meant for final testing of an upcoming release and is best for those who want the most stable builds. The Beta and Release Preview Channels also receive bug-fix builds for the currently shipping version of Windows 11.

To read this article in full, please click here


NEW RESOURCES WHO: WHO launches a single-source repository on drug dependence information. "A new repository of all drug dependence technical reports and resources was launched today allowing its audience to source information […]
The solution allows business users to perform communications indexing with the push of a button to reduce the cost and time needed
President Joe Biden noted last month that AI can help to address disease and climate change but also could harm national security and disrupt the economy in destabilizing ways.