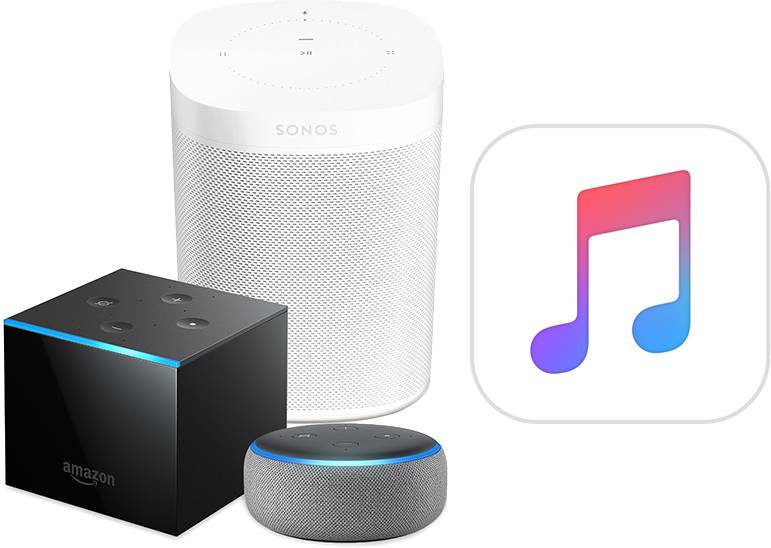 Apple Music will be available to stream on German Echo devices via Alexa from today, reports regional tech blog ifun.de.



RELATED ARTICLES
Japan has approved shipments of a high-tech material to South Korea for the second time since imposing export curbs last month, two sources said, ahead of talks by government officials this week to resolve a dispute stemming from their wartime past.
The state attorneys in more than a dozen states are preparing to begin an antitrust investigation of the tech giants, the Wall Street Journal and the New York Times reported Monday, putting the spotlight on an industry that is already facing federal scrutiny. The bipartisan group of attorneys from as many as 20 states is expected to formally […]
Chinese internet search giant Baidu Inc beat quarterly earnings estimates on Monday after signing more people up to its video streaming service, sending its shares higher in a relief rally.
Apple has been on a content-buying spree over the past year or so, because it's apparently almost ready to launch its Netflix competitor. According to Bloomberg, the tech giant is planning to roll out its TV subscription service in November, and it...
Give Google some credit, I guess: Whether or not you believe in Stadia, its upcoming video game streaming platform, we sure will know a lot about it when it finally arrives. Today Google hosted its third major Stadia event in six months, detailing more games coming to the service in the ambiguous "release window," exclusive and otherwise.

We now know that window stretches to at least April 2020, as Google led off with CD Projekt's Cyberpunk 2077. It's a pretty good get, as not only is Cyberpunk one of 2020's most anticipated games, it's also bound to be one of the most technologically demanding. The promise of being able to play on Stadia, getting maxed-out 4K visuals without investing in a high-end graphics card of your own? That's pretty damn neat—if it works.

To read this article in full, please click here


Japan has approved shipments of a high-tech material to South Korea for the second time since imposing export curbs last month, two people familiar with the matter said on Tuesday, ahead of talks this week to resolve the dispute.
Their bipartisan effort comes after a smaller group of the state representatives met last month with antitrust officials at the Justice Department.
Superlatives abound at Cerebras, the until-today stealthy next-generation silicon chip company looking to make training a deep learning model as quick as buying toothpaste from Amazon. Launching after almost three years of quiet development, Cerebras introduced its new chip today — and it is a doozy. The "Wafer Scale Engine" is 1.2 trillion transistors (the […]
PlayStation console maker Sony Interactive Entertainment said on Monday it would buy privately held Insomniac Games Inc, known for developing games such as Marvel's "Spider-Man" and third-person shooter "Ratchet & Clank" franchise.
China search engine operator Baidu Inc reported better-than-expected quarterly revenue and profit on Monday, as more people signed up for its video streaming service, sending its shares up 8% in extended trading.
Major tech firms and U.S. tech industry groups said on Monday that France's new digital services tax undermines the global tax regime and multilateral efforts to reform it.
The first American spacecraft expected to land on the moon in nearly 50 years will be an unmanned robotic lander built by closely held Astrobotic Technology Inc and launched in two years by United Launch Alliance's Vulcan rocket, the companies told Reuters on Monday. Astrobotic was one of nine companies chosen in November to compete for $2.6 billion to develop small space vehicles and other technology for 20 missions to explore the lunar surface over the next decade. Pittsburgh-based Astrobotic picked Vulcan, being developed by a joint venture of Boeing Co and Lockheed Martin Corp, to launch its Peregrine lander from Florida's Cape Canaveral in summer 2021.


Alphabet Inc's Google unit, Facebook Inc and Amazon.com Inc are among the companies that will testify Monday at a U.S. government hearing on the French government's digital services tax.