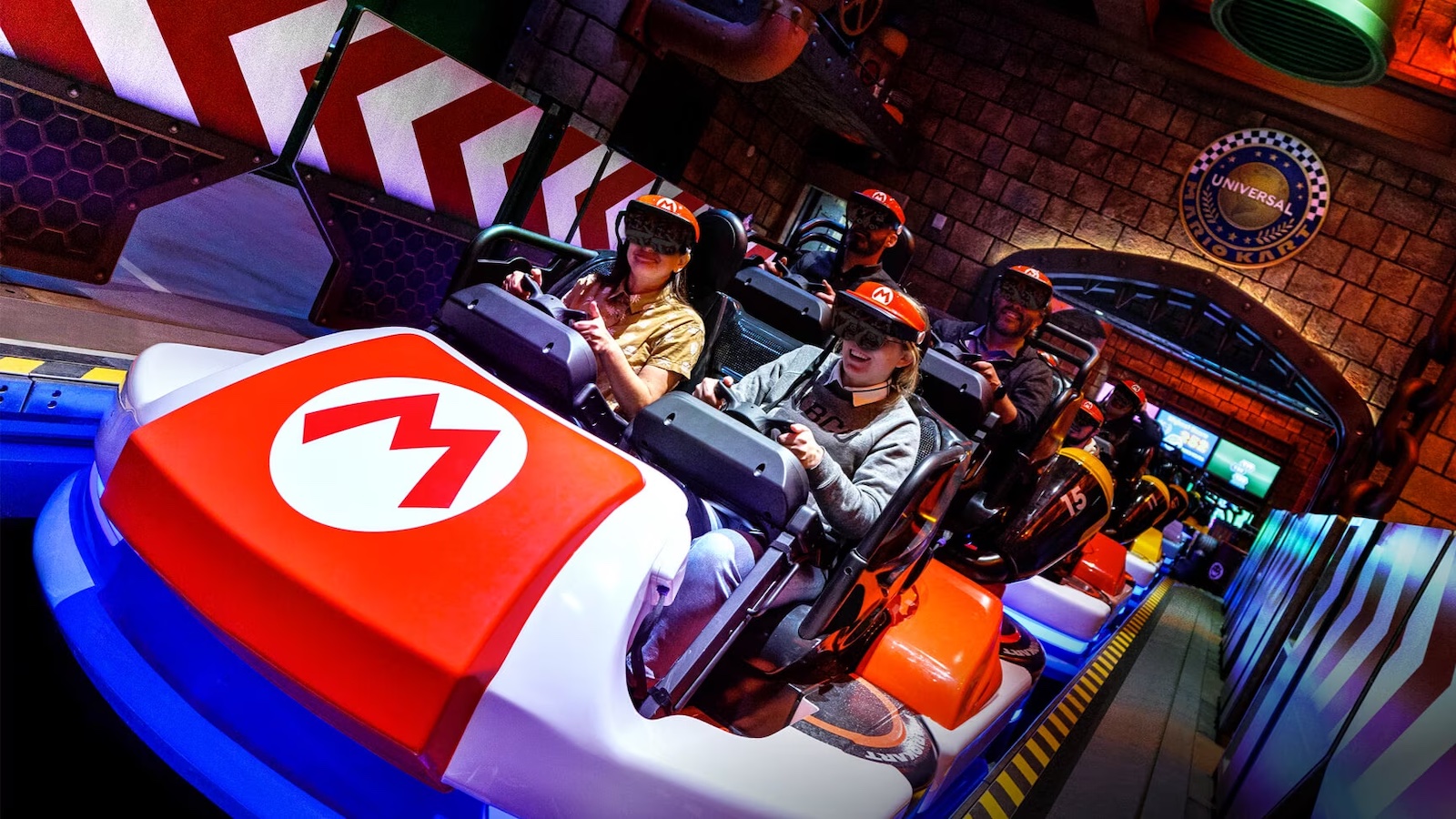 Just a day after Apple debuted its Vision Pro headset, The Verge reports that Apple has acquired AR headset startup Mira, a firm most known to the public for providing headsets used on Mario Kart rides in Super Nintendo World at Universal Studios Japan and Universal Studios Hollywood.


Apple has reportedly bought AR startup Mira. The Los Angeles-based company makes the AR headsets for Super Nintendo World's Mario Kart ride and has contracts with the US Air Force and Navy. You may also remember the Mira Prism, the company's smartphone-based AR headset that Engadget tried in 2017. Of course, Apple finally revealed its long-rumored AR headset, the Vision Pro, at its WWDC 2023 keynote on Monday.

The Vergereports that the acquisition was verified through posts on the private Instagram account of Mira CEO Ben Taft and that Apple also confirmed it. It isn't yet clear what Apple paid for the startup — or what its plans are with the company. (Talent and patents are logical candidates following the Vision Pro announcement.) The Verge also reports that Apple has brought at least 11 of Mira's employees into the fold and that former design chief Jony Ive once advised the startup.

Mira
Twitter's advertising revenue is down 59 percent during a five week stretch between April 1st and early May compared to the same period last year, The New York Times has reported. It regularly falls short of sales projections, and things aren't likely to change soon (apparently despite the arrival of new CEO Linda Yaccarino), according to Twitter employees and documents seen by the NYT. 

Musk previously said that Twitter was on track to post $3 billion in 2023 revenue compared to $5.1 billion in 2021. Last March, he stated Twitter was worth $20 billion, less than half the $44 billion he paid for it.

In a Twitter Space last week, Musk said "half our advertising" disappeared, blaming advertisers in Europe and North America who have put "extreme pressure" on the

RELATED ARTICLES
Goldman Sachs predicts generative A.I. will replace 300 million full-time jobs because it can "generate content that is indistinguishable from human-created output." Meanwhile, IBM CEO Arvind Krishna has paused hiring because A.I. chatbots could replace 7,800 workers.

To read this article in full, please click here


President Joe Biden noted last month that AI can help to address disease and climate change but also could harm national security and disrupt the economy in destabilizing ways.