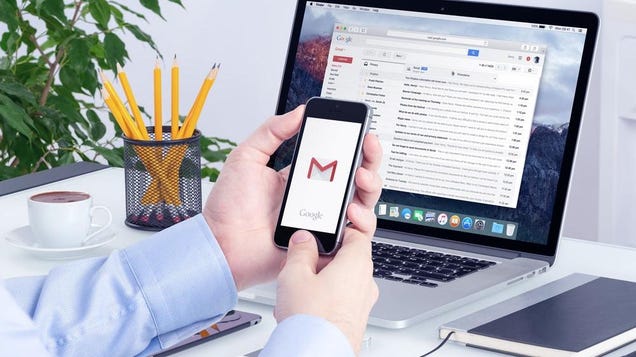 Google is removing its Basic HTML view on all Gmail accounts starting in January 2024, according to a notice on the company's Support Page. The company quietly confirmed the change on its site but did not provide additional information about why it is removing the HTML option.

Read more...


Commentary: Google's budget-friendly phone impressed me with its striking similarities to the Pixel 7, making me want more from the upcoming Pixel 8.
Like Google Lens, ChatGPT can also answer related questions about your images.
Amazon's $4 billion partnership with Anthropic allows it to compete with with Google and Microsoft for AI supremacy.
Amazon has agreed to invest up to $4 billion in AI firm Anthropic, giving the e-commerce and public cloud giant a minor ownership stake in the vendor.

Founded by former senior members of Microsoft-backed OpenAI in 2021, Anthropic is the company behind Claude, an AI assistant that the company decided to train on constitutional AI, in contrast to other models.

Amazon will initially be investing $1.25 billion in the company, with the option to increase that to a total of $4 billion in the future. In February, Amazon Web Services rival  Google invested $300 million in the company.

To read this article in full, please click here


Google has been trying to publicly pressure Apple into adopting the GSMA's RCS (Rich Communications Service) messaging protocol for a long time now, with nothing to show for it. As a matter of fact, Apple CEO Tim Cook seemed to completely dismiss the idea when he answered a question on the subject by saying that consumers should buy their moms an iPhone. Google and its Android platform aren't giving up that easily and they've just released a snarky ad to continue criticizing Apple's preferred messaging platform. 

The ad's called "iPager" and mimics Apple's marketing language to reveal a retro-styled beeper, indicating that Apple's behind the curve with its chosen messaging platform. The spot states that the iPager uses "outdated messaging tech" to "text with Android," citing many of the perceived disadvantages of sticking with SMS technology when communicating with Android phones. Google didn't invent this comparison whole-cloth, as the 30-year-old SMS tech actually dates back to old-school pagers.

Apple's continued use of SMS messaging does hobble Android integration in a few ways, but the reverse is also true. Most famously, there's the dreaded green bubble when texting an Android user from an iPhone. There are some feature-breaking bugs inherent to group chats between iOS and Android users and images sent from Android phones to iPhones tend to be rather pixelated. This is yet an
 A man holds a laptop computer as cyber code is projected on him in this illustration picture taken on May 13, 2017. REUTERS/Kacper Pempel/Illustration

The White House will meet with executives from major tech companies, including Alphabet-owned Google (GOOGL.O), Apple Inc (AAPL.O) and Amazon.com Inc, , to discuss software security after the United States have suffered several major cyber attacks last year.

 In December, White House National Security Advisor Jake Sullivan sent a letter to CEOs of tech companies after  a se