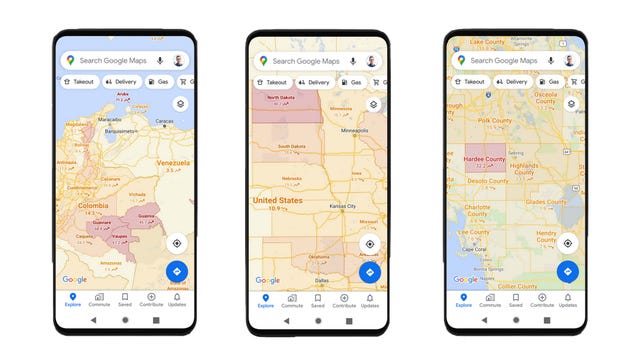 While contact tracing flails in the U.S. thanks in part to government dysfunction, Google's deploying a feature to at least help us avoid covid-19 hotspots. Sometime this week, Android and iOS users will be able to toggle on color-coded overlays in Google Maps, representing the concentration of positive cases on the…

Read more...


A diverse variety of companies including Epic Games, Spotify, Match Group, Tile and others have formed an alliance to pressure Apple, Google and others to change their app store rules. The Coalition for App Fairness debuted today, stating that "Apple...
Google has already released a number of COVID-related features on its Maps app, including noting potential transit delays due to the outbreak, the relative busyness of local businesses and tagging the locations of nearby COVID testing sites. On Wedne...
Google has unveiled its take on the market for highly customizable work-tracking apps with the beta launch of Tables.? 

Created in Google's Area 120 project incubator, Tables combines spreadsheet and database functionality with a "no-code" approach that lets users create simple apps to meet individual needs. This could mean anything from a tailored timesheet forms to a support ticket queue or even serve as a lightweight CRM.?