The 959. The Carrera GT. The 918 Spyder. All Porsches bring a level of prestige, but some nameplates mean more than others. Previewing the next up in that particular lineage, Porsche has presented the Mission X, an automotive marvel crafted with the highest levels of Porsche's motorsport and road engineering know-how. Designed to carry one metric horsepower for each and every kilogram, the 900-V Rocket Metallic-tinged dream machine squares its sights around the all-out Nürburgring Nordschleife record for street-legal cars ... assuming it gets the production go-ahead.

Continue Reading


Here's what to know about wildfire smoke and invisible pollutants, and how you can use your phone to decide whether it's safe to spend time outside.

Battery life, ergonomics, and specs are all worthy of consideration. Basically, the laptop needs to perform well and travel easily. But if you're feeling overwhelmed by all the choices out there, don't sweat it, as we've done most of the heavy lifting for you. See our recommendations below for the ultraportable laptops that our expert reviewers have deemed best.

For even more buying recommendations, see our roundup of the best laptops, which covers the full range of laptop sizes, prices, and purposes.

Updated 06/06/2023: We've added the Asus Zenbook S 13 OLED as our new choice for best Asus ultraportable. Read our summary below to learn more about this excellent ultraportable with a gorgeous OLED screen.



Office 365 and Microsoft 365 subscribers get more frequent software updates than those who have purchased Office without a subscription, which means subscribers have access to the latest features, security patches, and bug fixes. But it can be hard to keep track of the changes in each update and know when they're available. We're doing this for you, so you don't have to.

Following are summaries of the updates to Office 365/Microsoft 365 for Windows, with the latest releases shown first. We'll add info about new updates as they're rolled out.

Note: This story covers updates released to regular Office 365/Microsoft 365 for Windows subscribers. If you're a member of Microsoft's Office Insider preview program or want to get a sneak peek at upcoming features, see the company's "Release notes for Office for Windows Desktop (Beta builds)" page.

To read this article in full, please click here



As reported by Android Police, a Google Drive support page warns users to upgrade to Windows 10 for uninterrupted service—and specifically the 64-bit version, as the company is also dropping support for 32-bit Windows 10 systems. While web access to Drive will still be available, sync will stop working in August.

Dropping support for dead versions of Windows isn't new for Google, which started this push with Chrome back in February. Other companies are making similar moves, with Mozilla also ending Firefox support for Windows 7, 8, and 8.1. 

Upgrading to Windows 10 should be straightforward—and if you already have a licensed copy, won't cost you anything. (If for some reason you don't, try one of our tips for getting a cheap license key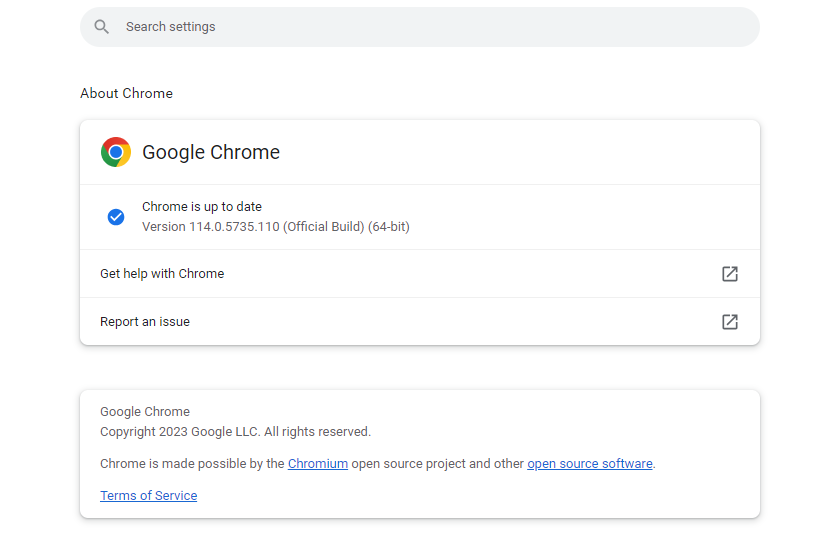 Announced in a June 5th security bulletin and highlighted by Bleeping Computer, details are scarce about CVE-2023-3079. As with other high-severity flaws that have a known exploit, Google is only sharing that it is a type confusion error in Chrome's V8 JavaScript engine, which can allow hackers to execute their own malicious code through the browser. Google researcher Clément Lecigne uncovered it on June 1st.

Lecigne also brought to light the two zero-day flaws announced in April. The first was a type confusion error while the second was a vulnerability in Skia, Chrome's 2D graphics library.




RELATED ARTICLES

From no-compromises hardware to displays with high refresh rates, these laptops can do pretty much everything a desktop PC can do. During our review process, we put every single one of these laptops through a battery of tests, so we've got the numbers to back up our recommendations. Whether you're looking for the best 17-inch gaming laptop or the most portable machine, we've got you covered. Read on to learn more.


Updated 05/25/2023: To include the Razer Blade 16 as our pick for 4K, but it's the dual-mode display on this high-end gaming laptop that really blew us away. You can read more about this new pick in our summary below.