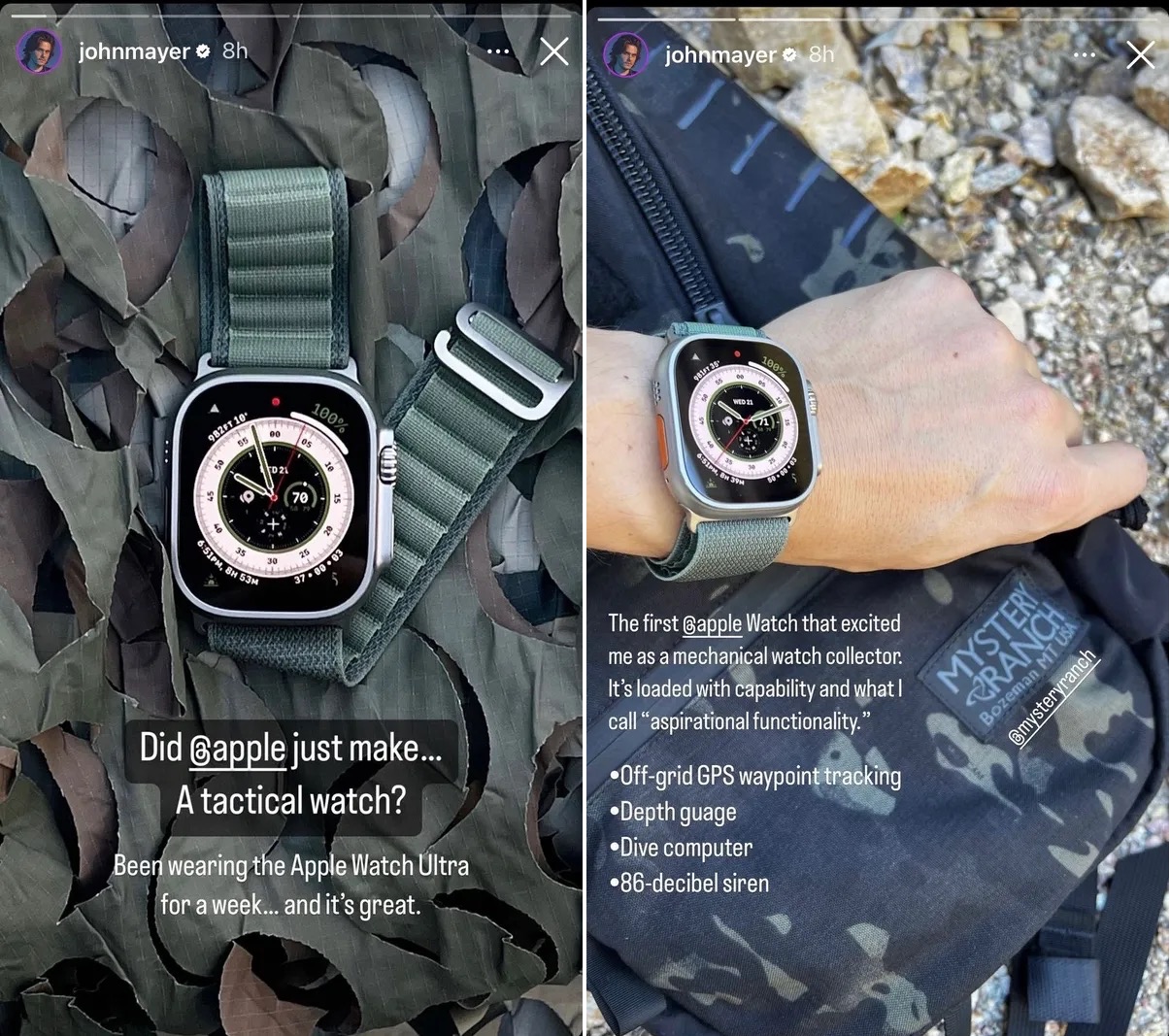 Apple Watch Ultra has been endorsed by American musician and famous watch collector John Mayer, who has been showing off the new device on his Instagram account.


TweakNow WinSecret for Windows 11 is designed to help users explore the hidden settings in Windows 11. weakNow WinSecret for Windows 11 makes the process easier than directly doing it in Regedit, potentially creating critical problems for a novice user. TweakNow WinSecret for Windows 11 gives you a smooth platform to perform these tweaks in a more controlled environment. [License: Freeware / Shareware $7.99 (Plus!) | Requires: 11 | Size: 10 MB ]
Windows 11 has a bunch of features that will totally change the way you use the OS. Added bonus? They're even better with the new 2022 update.
Apple Watch Ultra comes with a stock Depth app for underwater recreational activities like snorkeling and underwater pool swims, but most casual users probably won't get to see how the Depth app responds during the more committed activity of open water free-diving.



The Verge reports that the internal Google team responsible for laptop designs has been split up and reassigned elsewhere. While a refreshed Pixel laptop was apparently in the works for next year, it's been scrapped. Google's current focus as far as hardware is concerned is Android, as it beefs up the Pixel phone line with its very first self-branded smartwatch and another stab at an Android tablet. While the "budget" Pixelbook Go is still technically for sale, it's now been three years since it launched.

An expensive device among a sea of cheaper ones is a familiar refrain for Google's Chrome-powered hardware. The original Chromebook Pixel and the convertible Pixelbook were both gorgeous and powerful machines, but their asking price was more than double that of the typical budget-focused Chromebook. The

RELATED ARTICLES