A landmark launch and deploy puts the first 60 satellites into orbit, beginning the master plan of delivering internet to the world.
Apple became more upfront with iPhone users after it was compelled to admit that it deliberately slowed down iPhones in older devices to balance out performance and battery life. Now, the tech giant has promised UK watchdog Competition and Markets Au...
It's Memorial Day, which means summer is unofficially here. And that means a ton of retailers are having a sale on everything you could possibly need. We're rounding up some of the best, so you can bookmark it and come back when your boss isn't looking at your screen. There's everything from furniture from Burrow, to discounted tech on Amazon. It's a free-for-all of discounts, so it wouldn't hurt even just to look. HomeSave 20% on all design packages at Modsy: Use code MEMORIALTake up to 60% off select luxury bedding, sheets and home décor from Crane CanopyUp to 20% off sitewide from Burrow: Use code SUMMER19Get a free monogrammed terrycloth robe with $250 purchases from Riley Home25% off full price products from Outdoor Fellows: Use code SUMMERFUNUp to 25% off furniture, lighting, rugs, and more at Lulu and Georgia: Use code GOOD to get 15% off order of $300 and up. Use code BETTER to get 20% off order of $600 and up. Use code BEST to get 25% off orders of $900 and up. Up to 45% off outdoor and indoor cookware at Sur La Table: Up to 20% off BBQ cookware, up to 45% off KitchenAid products, and up to 45% off cast iron cookware from Staub, Le Cresuset, Lodge, and more. Up to 30% off top-rated grills at Lowe'sUp to 30% off patio and home goods from Target TechEcho Wall Clock, $25 on Amazon, Refurbished Play:1, $119 from Sonos, Presidio Inked iPhone Case, $31 from SpecksEcho Wall Clock, $25 on AmazonTP-Link AC1750 Smart WiFi Router, $57 on AmazonUp to 40% off computers, TVs, headp
For Stephen Colbert, only "one big story" came out of Wednesday's news cycle."America's step-daddy is angry," the late-night host quipped on CBS.For about 12 minutes on Wednesday morning, anyone tuned into a major TV network saw an irked President Donald Trump in the White House Rose Garden delivering what The Washington Post's Anne Gearan described as "the live-action movie version" of his Twitter feed.Or, as Mr Colbert put it: "Trump walked out the door straight to the Rose Garden for a nationally televised hissy fit."The unscheduled news conference came just moments after Trump stormed out of a planned White House meeting intended to discuss a $2 trillion (£1.58 trillion) infrastructure deal, angered by House Speaker Nancy Pelosi who had spoken to reporters earlier in the day and accused him of being "engaged in a cover-up."In the Rose Garden, Mr Trump said he told Democratic lawmakers that while he wanted "to do infrastructure", he would not work with them unless they "get these phony investigations over with"."Trump has a clear stance on infrastructure," Mr Colbert said on his show. "It's my way or no highways."Mr Colbert wasn't the only late-night host to dig into the president's lengthy remarks, during which he touted himself as "the most transparent president, probably, in the history of this country" and addressed impeachment, only referring to it as the "I-word".Fellow TV comics Jimmy Fallon, Seth Meyers and James Corden all dedi
The import ban the Trump administration imposed on Huawei a few days ago was the next logical step in the trade war against China. While some people may have foreseen it, given the ZTE practice run from before, it still sent shockwaves through the industry. Huawei is prepared to fight, even as numerous business partners from the US and other countries confirm they're putting their business dealings with the Chinese giant on hold.One of the things Huawei confirmed earlier this week is that it'll move forward with an operating system of its own, which we'll call Huawei OS for lack of a better alternative, and which could launch as early as fall. That operating system is based on Android, and it's supposed to run both on smartphones and tablets. But, make no mistake, Huawei needs Google's version of Android and Microsoft's Windows 10, no matter what.Huawei might be in a hard place right now, but things will work out one way or the other. With the ban in place, it's not just Huawei that loses, but US and international companies as well. That said, Huawei will probably want to be more prepared in the future, which is why it makes sense to see it launch an operating system of its own.Huawei OS, however, only has a chance to catch on over in China, where Google doesn't have a presence, and where Huawei could easily make an Android of its own. Convincing smartphone users in Western markets to ditch a phone with Google's Android, on the other hand, will be an uphill battle. Huawei doesn't h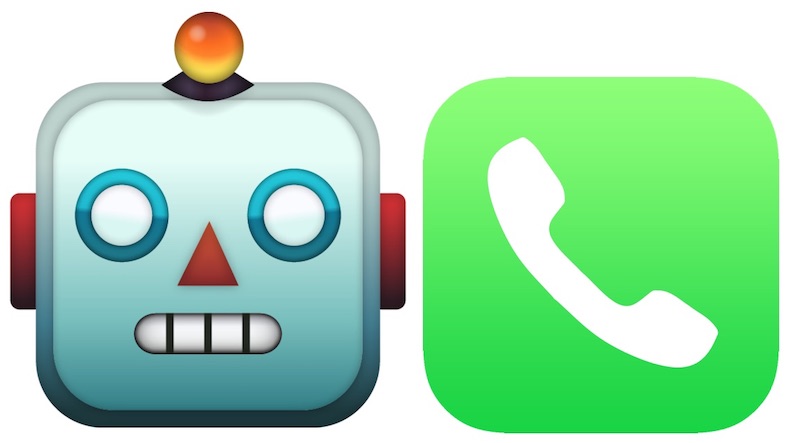 The United States Senate today voted almost unanimously to approve an anti-robocalling bill that would cut down on the number of illegal robocalls that people receive.


Microsoft on Monday returned to the Mac browser market when it released the first public preview of its revamped Edge browser for macOS.

Delivery of the "Canary" edition for macOS came two weeks after prodigious Windows leaker WalkingCat, also known by his Twitter account @h0x0d, tweeted the download links for the Canary and more polished Dev builds of Edge for the Mac.

[ Further reading: Google's Chromium browser explained ] Like Google Chrome, Edge releases in multiple builds representing increasingly more stable versions of the browser. Canary, the least reliable, is updated daily, while the Dev version refreshes weekly. Beta and Stable builds appear every six weeks.

To read this article in full, please click here