In an open letter to Facebook's leadership posted earlier today, the attorneys general from twenty states called on the company to do more to fight intimidation, discrimination, disinformation, harassment and hate speech on the platform. "Although Facebook has made some progress in counteracting the use of its platform to dehumanize and demean, that is just […]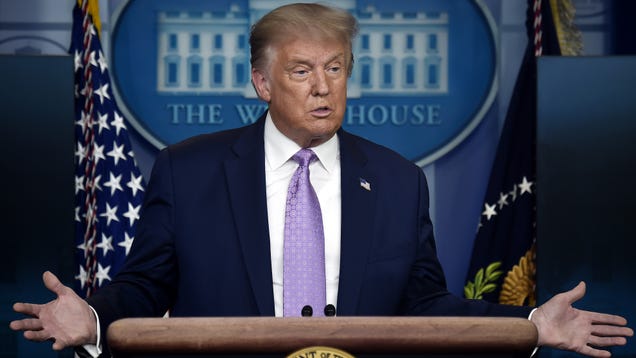 Facebook has finally done the least it could do, for the first time ever deleting a post by Donald Trump for spreading misinformation about the novel coronavirus. Twitter in turn restricted Trump's re-election campaign account from tweeting at all until it deleted an identical post.

Read more...


Apple today shared a new video in its ongoing "Shot on iPhone" series, this time highlighting a short film that was captured by director Damien Chazelle, known for films like "La La Land" and "Whiplash."


Instagram, which is owned by Facebook, rolled out a new product that lets people create 15-second videos and share them.

RELATED ARTICLES
A security vulnerability in Twitter for Android could have allowed attackers to access some users' direct messages, the company has disclosed.Twitter on Wednesday said it has fixed a vulnerability in the Android app that for some users "could allow an attacker, through a malicious app installed on your device, to access private Twitter data on your device (like direct messages), by working around Android system permissions that protect against this." This was "related to an underlying Android OS security issue" on Android OS versions 8 and 9, the company said. Twitter said it believes 96 percent of Android users have a patch protecting them from the vulnerability, and it doesn't have evidence that attackers actually exploited the flaw, but the company adds it "can't be completely sure" of that. It's sending notifications to the users who may have been affected, requiring them to update the Android app, and promising to identify "changes to our processes to better guard against issues like this."This disclosure from Twitter comes after the company last month grappled with a massive hack, in which high-profile accounts including those belonging to former President Barack Obama and former Vice President Joe Biden were taken over to promote a Bitcoin scam. The company said that 130 accounts were targeted, and the attackers accessed direct messages on "up to 36" of them, including that of an elected official in the Netherlands. More stories from theweek.com YouTuber Jake Paul's ho
Instagram apparently handled searches for popular hashtags related to the two presidential candidates differently, pointing Joe Biden search queries toward often negative related hashtags while making no such suggestions in corresponding searches pertaining to President Trump. A new report by the Tech Transparency Project details the strange platform behavior. In the report, the tech watchdog […]
Microsoft continues to forge closer ties between Windows and Samsung products. The company announced Wednesday that users who pair Windows' Your Phone app with a Samsung Galaxy Note 20 will be able to pin one or more Android apps to their Windows taskbar.

Your Phone users will be able to interact with multiple Android apps via the Your Phone app—up to three, Microsoft showed off at the Samsung Unpacked virtual event. Even better, via a persistent virtual connection between phone and PC, you'll be able to pin those Android apps to your PC's taskbar, beginning in November.

Samsung and Microsoft also showed off additional capabilities that bring the two companies closer together. For example, Samsung Notes will be able to integrate with the Windows' OneNote app, allowing you to jot down a note on your phone and later combine it with text you entered from your PC. Microsoft has written a version of the Outlook mobile app to run on Galaxy smartwatches, including the new Galaxy Watch 3. Finally, Microsoft is writing a version of its Game Pass app for the Samsung Galaxy app store. New Samsung Galaxy buyers will have the option of buying a three-month Game Pass subscription, bundled with the Power A MOGA XP5-X Plus Bluetooth Controller that Microsoft announced on Tuesday.

To read this article in full, please click here


The agreement gives the US 100 million doses of a COVID-19 vaccine for use if it's approved for emergency use, with the option for more doses later.


NEW RESOURCES Broadway World UK: Spun Glass Theatre Releases Theatre Search Early In Response To COVID-19. "A comprehensive free resource for producers, freelancers and theatre companies to aid the recovery of the […]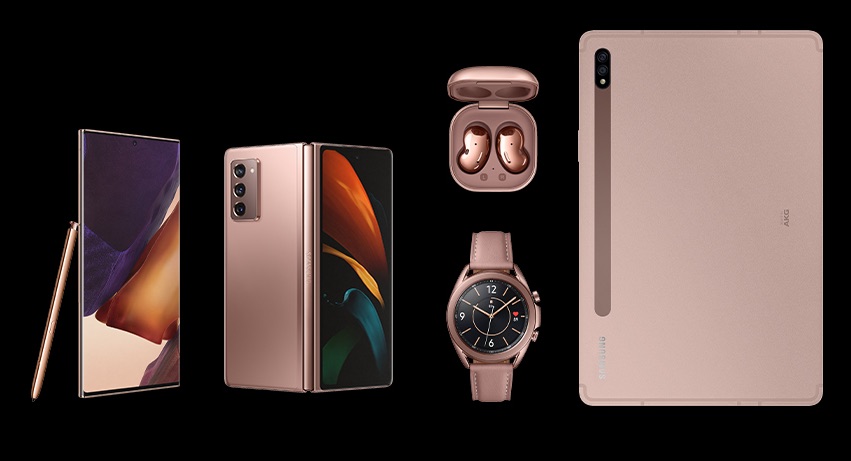 Samsung today held a virtual Galaxy Unpacked event where it unveiled its next-generation smartphones that will compete with Apple's 2020 iPhone lineup, set to come out in the fall.


Mobile music lovers are pretty much spoiled for choice when it comes to true wireless earphones these days, and now there's another option courtesy of Samsung - the much rumored, and quite unusual-looking, Galaxy Buds Live.

Continue Reading

Wearables, Technology

Wireless, Earphones, Bluetooth, Samsung Galaxy, Samsung


Check out how Samsung's new Note 20 stacks up against other premium phone competitors.
Apple has introduced what may be the penultimate 27-inch iMac configuration powered by an Intel processor, but is this a good fit for your business?

The Apple Silicon transition thing Enterprise purchasers shouldn't be put off that Apple intends migrating its Macs to use of Apple Silicon because, at present at least, they know what they are getting with Intel-based kit and have been promised support for Macs based on those processors for "years to come". While that's a slightly opaque commitment, it should cover standard enterprise Mac usage cycles.

In other words, counter-intuitive as this may sound to Mac users focused on the new, the bright and the shiny, these iMacs may make a better investment than the first-generation Apple Silicon Macs, simply because you know what you're getting and existing software and services should perform fine on these new Macs.

To read this article in full, please click here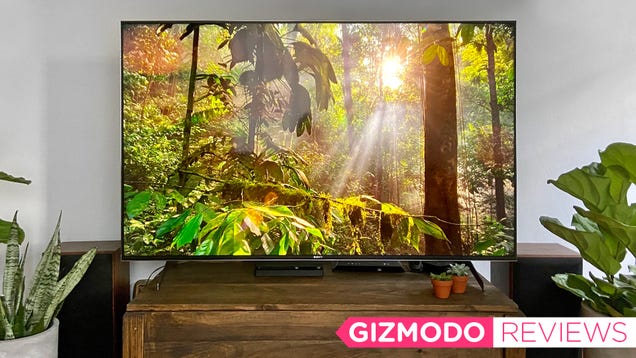 The number of beautiful, non-OLED, so-called "future-proof" TVs available on the market for less than $1,500 is relatively small. And if you plan to buy one of either of the hotly anticipated gaming consoles expected to drop around the holidays, a TV with HDMI 2.1 support is likely high on your list of priorities if…

Read more...


Samsung promised advanced health features for its newest smartwatch, like an FDA-cleared electrocardiogram (ECG or EKG) and blood oxygen (SpO2) monitoring.
AMD Catalyst Driver Beta is a unified http://www.majorgeeks.com/mg/sortname/drivers.htmldriver which has been further enhanced to provide the highest level of power, performance, and reliability. http... [License: Freeware | Requires: 10|8|7 | Size: Size Varies ]
Lee Price III fraudulently obtained more than $1.6 million in COVID-19 PPP relief funding, which he used for personal purchases, prosecutors said.


New York state may consider a bill that would tighten antitrust rules so that the state can better prosecute Big Tech. The Twenty-First Century Anti-Trust Act would broaden the scope of what's considered antitrust behavior, increase penalties and all...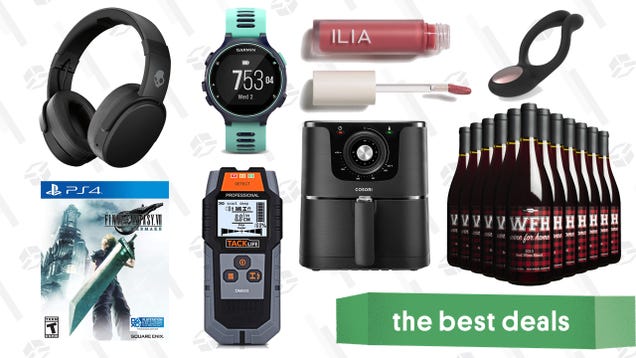 A steep discount on a pair of Skullcandy Crusher wireless headphones, a Garmin Forerunner smartwatch, a Final Fantasy VII Remake price drop, a Tacklife stud finder, a 5.8-quar
NEW RESOURCES Hydrocarbons 21: U.S. Nonprofit Launches NatRef Technology Library. "The North American Sustainable Refrigeration Council (NASRC), a 501c3 nonprofit collaborating with the supermarket industry to advance the adoption of natural refrigerants, […]