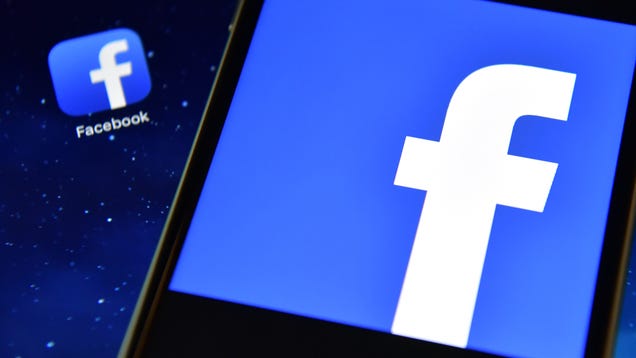 Sometimes, Facebook isn't the one you should blame for privacy violations involving Facebook. For example, an investigation by the Wall Street Journal found 11 popular apps that routinely transmit potentially sensitive personal data like body weight and menstrual cycles to Facebook—sometimes in violation of the social…

Read more...


Apple has confirmed its plans to close retail stores in the Eastern District of Texas - a move that will allow the company to better protect itself from patent infringement lawsuits, according to the Apple news site MacRumors which broke the news of the stores' closures. Apple says that the impacted retail employees will be […]

RELATED ARTICLES
JUNEAU, Alaska (AP) — U.S. Sen. Lisa Murkowski said she is likely to support a resolution of disapproval over President Donald Trump's declaration of a national emergency to secure more money for a wall on the U.S.-Mexico border.


The organising effort, described to Reuters by three Microsoft workers, offers the latest example in the last year of tech employees protesting cooperation with governments on emerging technologies. Microsoft won a contract in November to supply the Army with at least 2,500 prototypes of augmented reality headsets, which digitally displays contextual information in front of a user's eyes. In a petition to Microsoft executives, posted on Twitter, workers said they "did not sign up to develop weapons, and we demand a say in how our work is used." They called on the company to develop "a public-facing acceptable use policy" for its technology and an external review board to publicly enforce it.


YouTube will demonetize channels that promote anti-vaccination views, after a report by BuzzFeed News found ads, including from health companies, running before anti-vax videos. The platform will also place a new information panel that links to the Wikipedia entry on "vaccine hesitancy" before anti-vax videos. Information panels (part of YouTube's efforts to combat misinformation) about […]

RELATED ARTICLES
eWEEK IT SCIENCE: Mux, a video production SaaS and analytics company, needed to provide security and compliance for its container and Kubernetes-based environments across Google and Amazon clouds. StaxRox to the rescue.
New York Governor Andrew Cuomo on Friday ordered two state agencies to investigate a media report that Facebook Inc may be accessing far more personal information from smartphone users, including health and other sensitive data, than had previously been known.
Nvidia strips out the ray-tracing cores and some other probably won't-be-missed features for its new $280 GPU.


Dutch startup NXT Motors revealed its plans to launch its first production model, the Rage naked sportbike. Built around an impressive carbon fiber monocoque frame, the concept's full specs are expected to be finalized in the coming months, once the EU type approval process had been completed.

.. Continue Reading Dutch motorcycle concept houses electric powertrain in carbon

Motorcycles

Electric Motorcycles Electric Vehicles Motorcycle
House Democrats have filed their "resolution of disapproval" challenging Donald Trump's decision to call a national emergency in order to build a wall on the US southern border with Mexico. While the president has claimed there is a "crisis" of illegal immigration in the United States, Democrats have questioned his motives — and noted that Mr Trump himself has suggested that he did not need to declare the emergency. Meanwhile Ahmed Ali Muthana, the father of Alabama Isis bride Hoda Muthana, announced he is suing the administration for its "unlawful attempt" to rescind her citizenship and block a return to the US.



RELATED ARTICLES


The world is waiting patiently for the dawn of Volkswagen's electric era and, perhaps most of all, for the debut of the all-electric Bulli. Turns out, it doesn't have to wait as long as expected. While the I.D. Buzz-based e-Bulli won't happen until 2022, Volkswagen is introducing an all-new electric powertrain on the updated T6. It's also modernizing its popular van with a digital cockpit and suite of updated technologies. Meet the T6.1.

.. Continue Reading Volkswagen updates Bulli with all-electric power and serious digitization

Automotive

Electric Vehicles Van Volkswagen
Cúcuta (Colombia) (AFP) - Venezuela's opposition leader Juan Guaido claimed the military helped him defy a travel ban by the government of President Nicolas Maduro as he joined thousands over the Colombian border on Friday for a charity concert to push for humanitarian aid deliveries. Maduro is trying to prevent food and medicines, from entering the country as tensions over access to the supplies turned deadly, prompting an angry condemnation from the United States.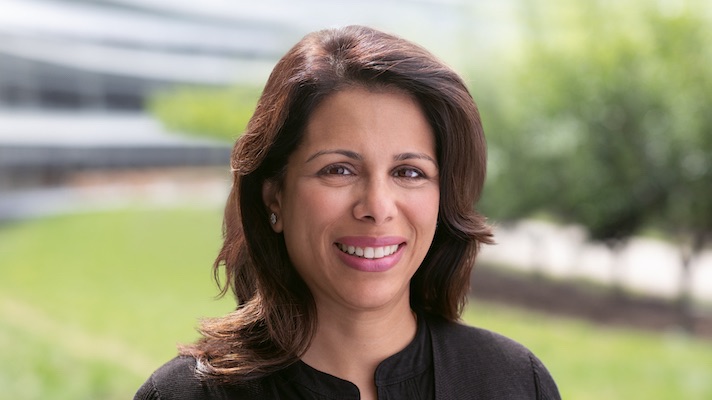 Apple's VP of Health Dr. Sumbul Desai recently sat down for an interview with MobiHealthNews where she discussed Apple's health products, the company's relationship with the FDA, the success of the ECG feature on the Apple Watch, and more.


Earlier this week, multiple brands pulled their advertisements from YouTube in response to what one YouTuber called a "soft-core pedophilia ring" being fostered via video comments. In response, YouTube removed hundreds of channels and disabled commen...
New York Governor Andrew Cuomo on Friday ordered two state agencies to investigate a media report that Facebook Inc may be accessing far more personal information from smartphone users, including health and other sensitive data, than had previously been known.
New documents show that Boeing wants to use Space Shuttle engines on a secret military project, the latest move to reuse parts of the famous vehicle.
SpaceX had another successful launch on Thursday night, despite some tough conditions. Its Falcon 9 launched from Cape Canaveral Air Force Station in Florida, where a trio of spacecraft, including a moon lander, came along for the ride. SEE ALSO: Elon Musk says Mars round trip could cost only $100,000 one day Lift off took place at 8:45 p.m. ET, at the beginning of the 32-minute launch window. Liftoff! pic.twitter.com/Cd8nGQwrhd — SpaceX (@SpaceX) February 22, 2019 Bad weather threatened the recovery of the first-stage booster, but after 8-and-a-half minutes following launch, the booster successfully landed on the Of Course I Still Love You droneship stationed in the Atlantic Ocean. It's the third time this booster has been launched and landed, and marks SpaceX's 34th successful landing. The reuse of boosters is part of SpaceX's plan to make spaceflight cheaper. Falcon 9 first stage has landed on the Of Course I Still Love You droneship, completing this booster's third launch and landing. pic.twitter.com/IP6yvi8SQa — SpaceX (@SpaceX) February 22, 2019 Just after 34 minutes, the Israeli moon lander Beresheet, which is owned by a nonprofit called SpaceIL, was deployed to orbit. It's set to be the smallest spacecraft to ever land on the Moon. Weighing 1,322 pounds (600 kg), it's also the first spacecraft from an Israeli entity and the first privately-funded spacecraft to reach the lunar surface. Previously, only the U.S., U.S.S.R, and China have landed spacecraft on the moon.  Su
"Any content - including comments - that endangers minors is abhorrent and we have clear policies prohibiting this on YouTube," the company said