Google Chrome Canary provides you with all the newest features and tools of Chrome long before they roll out for a stable release. You will be on the cutting edge of all that is Chrome with this development channel browser that gives you access to experimental web platform APIs and more. [License: Freeware | Requires: Win 10 / 8 / 7 / Android | Size: 1.07 MB ]
As IPO proposals value Uber at an eye-popping $120 billion, auto makers are racing to gain ground in everything from car sharing to driverless technology. At stake: who will control the future of transportation.
An explosive report in The New York Times this weekend sheds new light on the apparent targeting of Twitter accounts by "state-sponsored actors" three years ago. It comes in the wake of the confirmed death of Washington Post journalist Jamal Khashoggi on Friday, two weeks after he disappeared in the Saudi consulate in Istanbul. Khashoggi […]
The winner of such a prize would be worth more than Vera Bradley Inc and easily have enough money left over to buy a full set of the company's trademark paisley purses and luggage. Mega Millions tickets are sold in 44 U.S. states, the District of Columbia and the Virgin Islands. If more than one winner is picked, the jackpot would be divided proportionately, as happened when the previous Mega Millions record of $656 million was drawn in March 2012 and was shared by winners in Kansas, Illinois and Maryland, a lottery official said.


Elena Alekseevna Khusyaynova of St. Petersburg, allegedly served as the chief accountant for an operation known as "Project Lakhta," the Justice Department said Friday in a statement. The move comes as top U.S. law enforcement and intelligence agencies warn Americans about ongoing efforts by Russia, China and other foreign actors to interfere in the 2018 midterm and 2020 presidential elections.



RELATED ARTICLES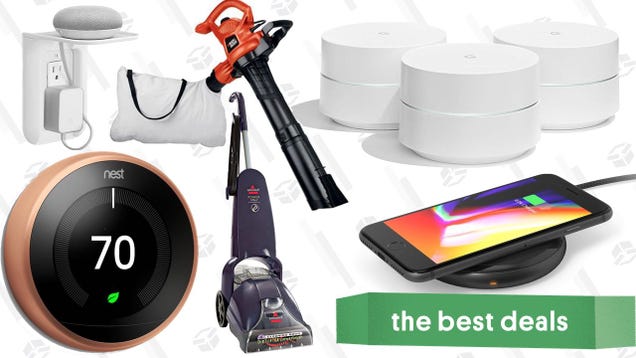 Nest smart home products, a fast wireless charger, and our readers' favorite Wi-Fi routers lead off Saturday's best deals from around the web.

Read more...



RELATED ARTICLES
Is Mercury's core liquid or solid, and why -- on the smallest planet in our solar system -- is it so big? What can the planet closest to the Sun tell us about how our solar system came into being? An unmanned European-Japanese space mission, dubbed BepiColombo, blasted off early Saturday morning from French Guiana, to probe these and other mysteries.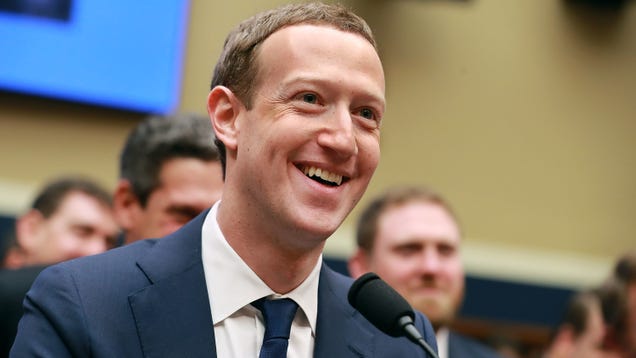 Facebook has hired Nick Clegg, the former UK deputy prime minister, as head of global affairs and communications. Clegg isn't very well-regarded in his home country, but Facebook apparently feels he's the man for the job at a time when its influence over politicians is more crucial than ever.

Read more...


Phishing attacks are targeting personal, as well as professional, accounts.
Amazon executives have made a fresh round of visits to several of the 20 finalists for its $5 billion second-headquarters project, fueling added anticipation as it nears a decision in a process that has stretched over more than a year.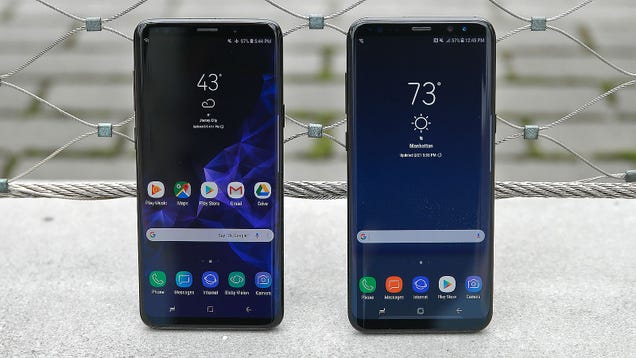 Samsung is one of the clear leaders in mobile display tech, and its screens are found in a wide range of flagship devices including its own Galaxy phones and those of its biggest competitors like Apple. However, one of the biggest complaints about the Galaxy S9 is that looks virtually identical to last year's device,…

Read more...


If you're the sort who regularly tunes into device launches, you've probably noticed that Apple's October 30th iPad Pro event was set to clash with OnePlus' 6T premiere -- in fact, they were within an hour of each other. That's a bit of a problem, is...
The EU has unconditionally approved Microsoft's $7.5 billion deal for GitHub, moving the acquisition another step closer towards closing. After a five-week probe, European Commission antitrust officials concluded that the takeover raises "no competit...
The latest indictment against Russian trolls shows how they sowed division in the US on wedge issues, including the investigation into their activity.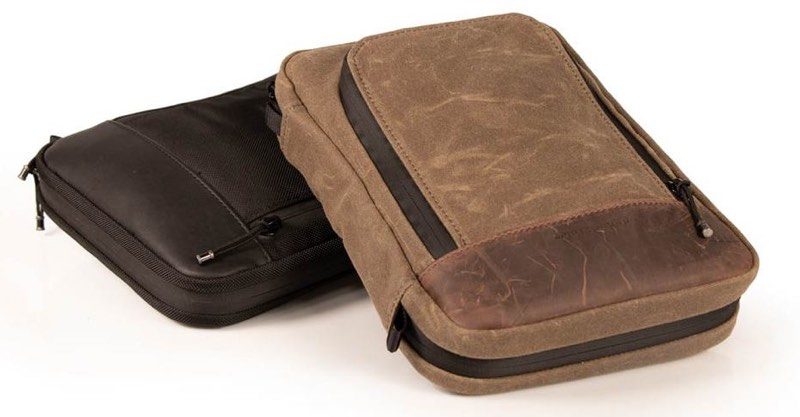 For this week's giveaway, we've teamed up with WaterField Designs to offer MacRumors readers a chance to win a Tech Folio or Tech Folio Plus, which are cases that are designed for the 10.5 and 12.9-inch iPad Pro models.


After Google was fined $5 billion by EU courts for forcing providers to make its own products the default on Android devices, the company is now separating Chrome and search from the rest of its suite of apps. The question has been, though, how licen...

RELATED ARTICLES
Who sends out an invitation with over 350 different image designs? Apple, that's who, and this is precisely what the company has done inviting media to its next big iPad Pro and Mac reveal, set to take place in New York October 30.

'There's more in the making' Apple invited selected media to a special event at the plush surroundings of the 2,000 capacity Brooklyn Academy of Music on October 30 at 10am EDT.

We've since discovered that over 350 iterations of the brightly colored Apple logo image on the front of the invitation exist. The slogan is "There's more in the making".

To read this article in full, please click here


NBC News gave the social network a list of suspected bot accounts.

RELATED ARTICLES
Get ready for productivity to plummet around your office. Chrome 70, the latest version of Google's browser, enables a picture-in-picture feature that will let you keep videos in a floating window that will follow you around -- though it will require...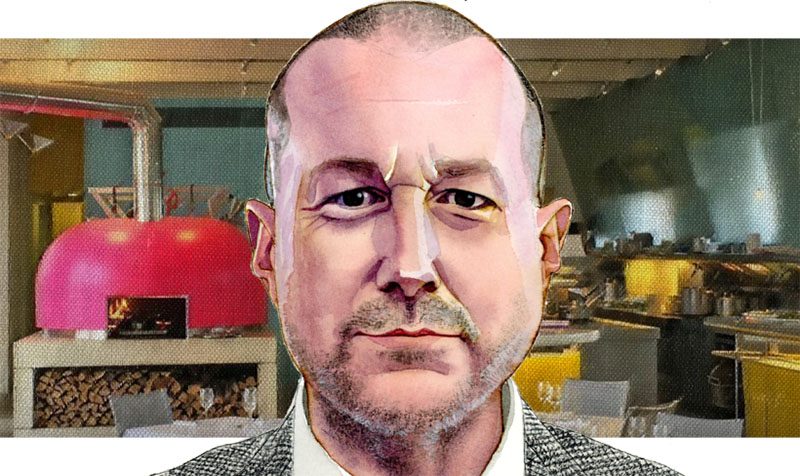 Apple's design chief Jony Ive sat down for an interview over lunch with Financial Times reporter Nicholas Foulkes earlier this month, discussing a wide range of topics, including the Apple Watch, Apple Park, and prospects of an Apple Car.


If you encounter problems while trying to install definition updates for Microsoft Security Essentials, you can download and install the latest Microsoft Security Essentials definition updates for com... [License: Freeware | Requires: Win 10 / 8 / 7 / Vista / XP | Size: 136 MB ]
If you're reading this column, there's a decent chance you're among Google's most enthusiastic users — y'know, the type of person who's super-tuned in to the company's latest launches and is always eager to try out the exciting new app or service of the moment.

And if you are such an individual, there's also a decent chance you're feeling a bit dispirited and let down right about now. The truth is, I can't blame you. I feel that way myself.

I'm not talking about the usual "Holy moly, Google's watching my every move!" kind of concern. No — if you're a Google superuser, you're well aware of the company's business model and the options available to you in that regard. What I'm talking about is the pattern Google has established of drawing its most dedicated users into new services with lofty visions and grand promises — and then, once said users have thoroughly invested in adopting those services and integrating them into their lives, changing its tune and abandoning the efforts entirely.

To read this article in full, please click here


Apple has updated its privacy page, revealing all the secret ways your iPhone protects your privacy.
Don't know about you, but I'm well beyond fed up with all of the pushed Windows bugs. If you installed your Patch Tuesday patches last week like a good little lemming, Microsoft may have put you in an inescapable loop of blue screens, or turned off your audio.

If either of those plagues hit you, there's a complex series of manual steps you can take to work around the problem, combined with two new patches that may help if you can get your PC to boot. That's assuming you haven't already bought a new machine, or taken the busted one in for repair.

First, the HP blue screens. I talked about the symptoms on Thursday: After installing the latest Win10 1803 or 1809 cumulative updates, HP machines sprouted WDF_VIOLATION blue screens. If you reboot, the BSOD comes back. Ends up that the BSODs weren't caused by the cumulative updates — at least not directly — but were, in fact, caused by a bad keyboard driver update that was pushed out the Windows Update chute at the same time as the cumulative updates.

To read this article in full, please click here


If we had to pick one reason to pre-order the Pixel 3, it's the camera. Or rather, the camera app. Like always, Google has packed the Pixel 3 with tons of cool tricks to take advantage of the beefy Pixel Visual Core and its second-to-none AI- and ML-powered processing.

But this time around Google also has another camera to play with. It's not on the back, it's on the front, but it's not for portraits or stage lighting. It's a wide-angle lens for a feature Google calls Group Selfie Cam. There's a new slider at the bottom of the screen that lets you adjust the camera's field of view from 75 degrees to 97 degrees so you can fit more people without reaching for a selfie stick.

To read this article in full, please click here