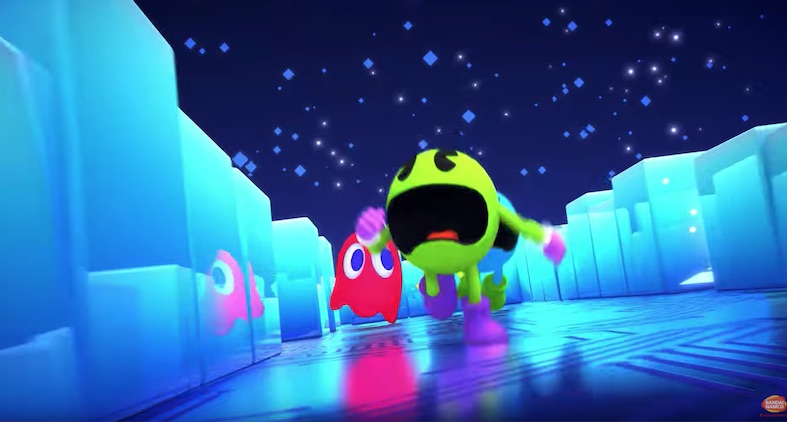 Apple Arcade gained a batch of new games today for the iPhone, iPad, Apple TV, and Mac.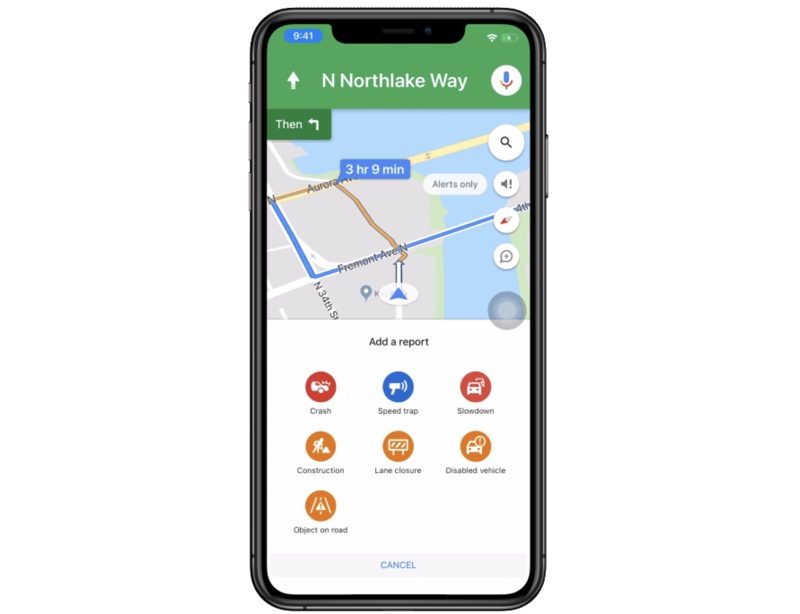 Google Maps for iOS is gaining a new feature today that's designed to allow people to report crashes, speed traps, and traffic slowdowns right from their iPhones.



RELATED ARTICLES
Facebook chief Mark Zuckerberg announced earlier this year that company plans to encrypt messages on all its platforms. Since then, authorities around the world have been trying to convince the social network not to go through with it, warning the pu...
(Bloomberg) -- A key hurdle to extending a landmark nuclear treaty between the U.S. and Russia isn't Donald Trump or Vladimir Putin. It's China.The New START treaty, the last major arms control accord between the world's two nuclear superpowers, is set to expire in early 2021. Like another key treaty covering intermediate-range nuclear missiles, which collapsed this year after the U.S. quit that accord, Trump administration officials say the agreement may not be worth extending if China isn't brought into the fold.A failure to renew or extend the accord would mark the effective end of decades of agreements aimed at limiting the proliferation of nuclear weapons. Experts say it would also send a worrisome signal to other nations -- from Saudi Arabia to North Korea -- already pursuing or seeking to pursue nuclear programs.U.S. Defense Secretary Mark Esper said in August that the U.S. should consider "multi-lateralizing" the agreement. "If we really want to go after avoiding an arms race, and capture these systems, we should multi-lateralize it."Yet while the U.S. believes China will double its nuclear stockpile over the next decade, most arms control experts say it would be better for Washington and Moscow to settle on an extension of New START and worry about Beijing later."China doesn't have anything like the number of warheads the U.S. and Russia possess," Sam Nunn, a former Democratic senator from Georgia who co-chairs the Nuclear Threat Initiative, said in an interview. "We will at some point h
Though the panic that erupted during the summer months about a potential recession has cooled somewhat since, especially with the impeachment drama taking up most of our collective attention, signs of a looming economic downturn nevertheless remain. Job growth has slowed, levels of corporate and consumer debt have both reached all-time highs (surpassing levels last seen before the Great Recession), and the yield curve measuring the difference between 10-year and 3-month Treasury bond yields has been "inverted" for months. The economist Campbell Harvey, whose research showed that the inverted yield curve accurately predicted the last seven recessions, recently said that the indicator is "flashing code red.""It's not normal. It's something that foreshadows bad times," observed Campbell.A downturn is probably on the horizon, then, and while it may not be as devastating as the 2008 recession, which threatened to undo the entire financial system, there's a good chance that the public will respond with even more anger and intensity than 10 years ago. The last economic crisis contributed directly to the rise of populism over the following decade, but the next crisis will come squarely within the age of populism. It will also come in an age of extreme inequality and polarization, where capitalism is being questioned and critiqued more than in any other period since the end of the Cold War, especially by the generation that came of age during the Great Recession.The rise of populism wasn't just a response to the financial crisis and its painful consequences, th
New AirPods may be coming just in time for the holidays.
Auslogics Windows Slimmer is a full-service option to clean up useless data, uninstall software including obsolete Windows versions. The goal here is to slim down non-essential data that is taking up precious space to help improve your machine's performance and speed. [License: Ad-Supported | Requires: Win 10 / 8 / 7 / Vista / XP | Size: 15.1 MB ]

RELATED ARTICLES
Mark Hurd, the now-former co-CEO of Oracle has died, according to CNBC. Oracle has yet to comment on Hurd's death, and the email that the company sent to employees provides few clues. However, just last month, Hurd announced a medical leave of absenc...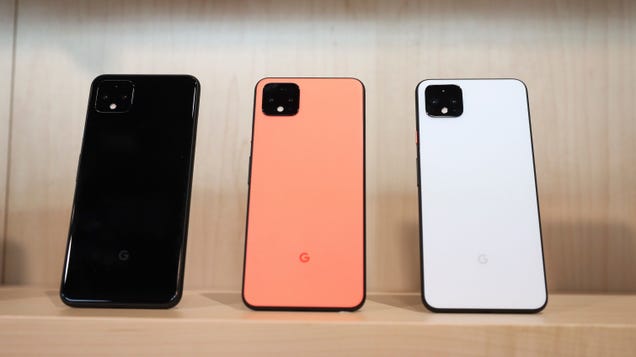 Not to be outdone by Apple's Face ID, Google's equipped its upcoming fourth generation of Pixel phones with facial recognition tech so that all you need is that adorable mug to access your device. And, just like its competitor, Google still seems to be working out the kinks. Unlocking your Pixel 4 may be a bit too…

Read more...



RELATED ARTICLES
(Bloomberg) -- Republican senators said Wednesday they want to move quickly on legislation to support pro-democracy protesters in Hong Kong despite a threat of retaliation from China."Hong Kong is a high priority for me," said GOP Senator Jim Risch, chairman of the Foreign Relations Committee. "We're going to move on it as rapidly as we can."Senator Roy Blunt, a member of the Senate GOP leadership, said there haven't been any discussions about the timing for a vote on Hong Kong legislation similar to a measure that passed the House Tuesday. That bill would subject the city's special U.S. trading status to annual reviews and provides for sanctions against officials deemed responsible for undermining its "fundamental freedoms and autonomy."Following the House vote, China's foreign ministry issued a warning of unspecified "strong countermeasures" if the U.S. enacts that legislation and a package of other measures backing a pro-democracy movement that has rocked the former British colony for more than four months.There is broad backing in both parties in Congress to show support for the protesters and punish China for any crackdown. The White House declined to comment on whether President Donald Trump would sign the Hong Kong legislation, but there are enough votes in the House to override a veto and no significant opposition in the Senate.QuickTake: How the U.S. Congress Is Riling China on Hong KongThe next step will be up to Senate Majority Leader Mitch McConnell who'll set the schedule for a vote, and he'

RELATED ARTICLES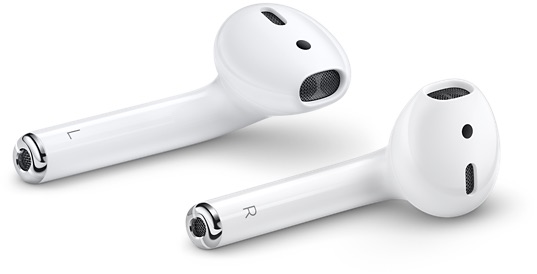 Apple's rumored next-generation noise-canceling AirPods will launch at the end of this month with a new "Pro" moniker and a price tag of around $260, claims a new Chinese-language report this morning.


Apple Inc CEO Tim Cook met the chief of China's market regulator in Beijing on Thursday, the Chinese agency said, a week after the U.S. firm was thrust into the midst of political tensions between the mainland and protesters in Hong Kong.
The country is struggling with an economic crisis.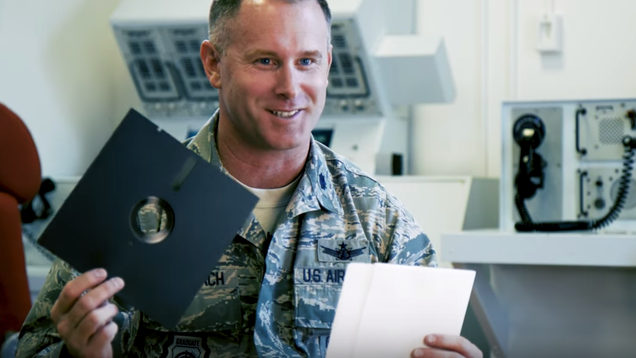 The systems used to control the United States arsenal of nuclear weapons rely on outdated computers. But the Department of Defense is updating at least one part of the archaic technology—the floppy disk storage systems.

Read more...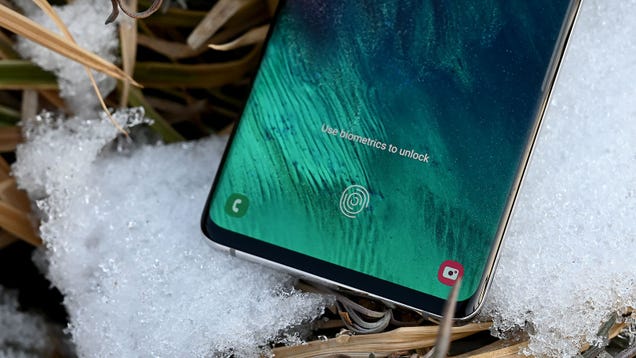 After a British couple discovered that their Galaxy S10 could be unlocked by anyone's fingerprints, Samsung has now provided an official statement explaining the issue and advising late model Galaxy phone owners on what to do.

Read more...



RELATED ARTICLES
Microsoft Edge is a free web browser based on the Chromium Open Source project and other Open Source software. Anyone who's used Google Chrome will immediately feel right at home with the new Microsoft Edge since both browsers are based on Chromium. Currently, you'll need a 64-bit operating system. [License: Freeware | Requires: Win 10 / 8 / 7 / Vista | Size: 1.63 MB ]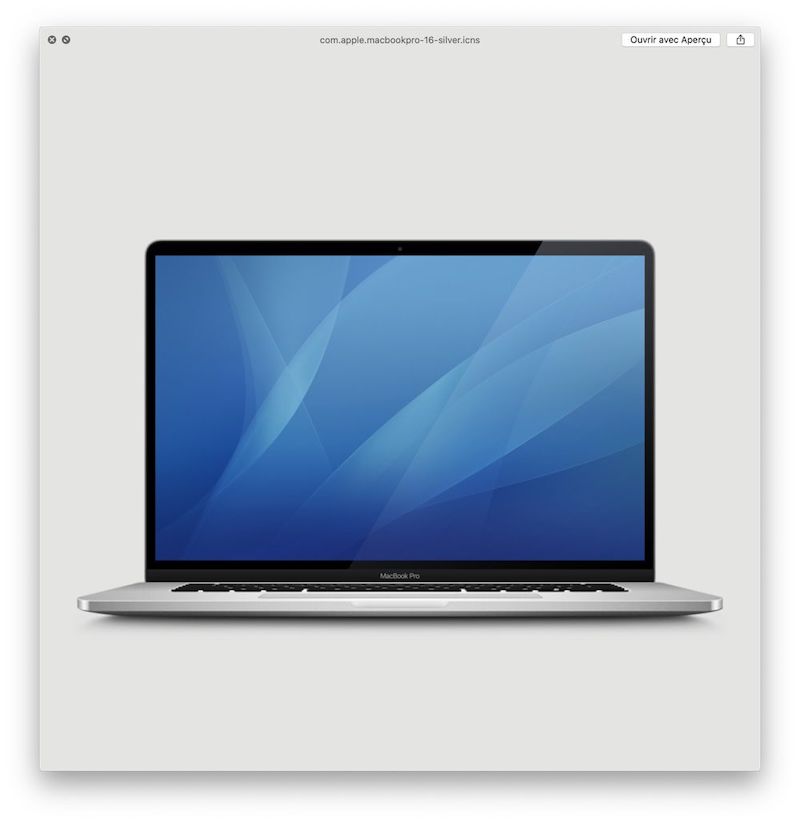 Alleged references to the widely rumored 16-inch MacBook Pro have been uncovered by a reader of the French blog MacGeneration in the first two betas of macOS Catalina version 10.15.1, which has been in testing since last week.


Clay Wilkes had already been retired for six years when he launched Galileo Financial Services in 2000. The serial entrepreneur who had been an early pioneer in telecommunications technologies (like voice over internet protocols) saw the need for better connectivity between secondary services and financial institutions 19 years ago, just as new digital services around […]
The fact that NVIDIA is updating its Shield TV hardware has already been telegraphed via FCC filing, but a leak earlier today paints much more of a detailed picture. An Amazon listing for a new NVIDIA Shield Pro set-top streaming device went live briefly before being taken down, showing a familiar hardware design, a new […]
Today, Juul announced that it's suspending the sale of its fruit-flavored vape products in the US. It will no longer sell its mango, creme, fruit and cucumber varieties. The decision comes as the Trump administration is preparing to ban flavored e-ci...

RELATED ARTICLES
Demonstrators and police clashed in Lebanon on Thursday as thousands of people rallied against the government's handling of an economic crisis, in one of the biggest protests the country has seen in years.
In the past few weeks, the basketball star has faced criticism for his responses to the protests in Hong Kong.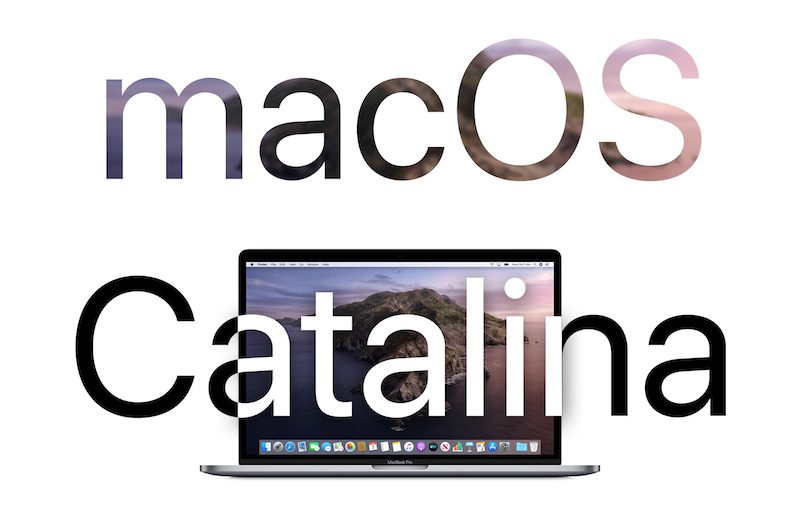 Apple today seeded the second beta of an upcoming macOS Catalina 10.15.1 update to developers, a little under a week after seeding the first beta and a week and a half after releasing macOS Catalina to the public.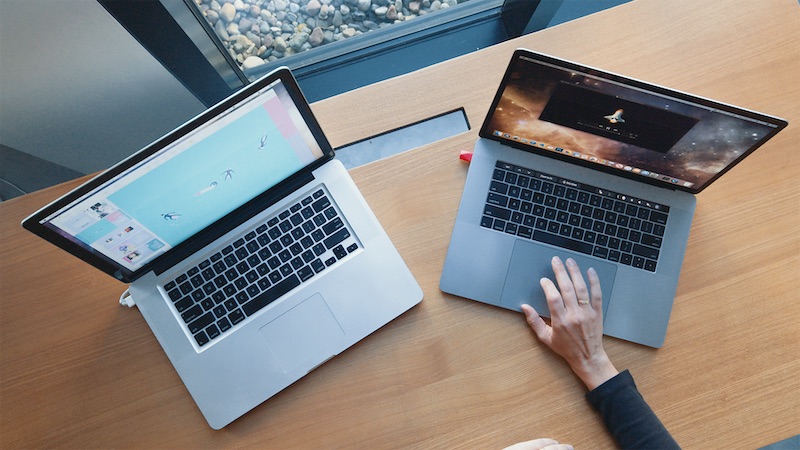 Luna Display today introduced a new Mac-to-Mac mode that allows any Mac released within the last decade to be used as a second display for another Mac. This includes any combination of Macs, ranging from a MacBook Pro and an iMac to a MacBook Air being used as the primary display for a Mac mini.


Allow me to play Mr. Obvious for a moment: The Pixel 4 is a phone. That much is plainly apparent — right?

Hang on, though, because there's a twist: This week's Google event, at which the Pixel 4 was officially launched, wasn't really about phones. It wasn't about laptops, either. At its core, it wasn't about any hardware, in fact, despite being a "hardware event" in every outward sense.

Sure, the physical products may have taken center stage, but those gadgets are ultimately all just vessels for what Google's really trying to sell us. This week's event was actually all about the Google ecosystem — and, more specifically, the Google Assistant that serves as the nucleus of almost everything Google introduced.

To read this article in full, please click here


The Galaxy S10 should be free of bugs by this point, but Samsung has admitted that a pretty big one is still out there. According to the company, some third-party screen protectors could allow anyone to bypass your in-display fingerprint authentication.

The bug was first reported by The Sun in the UK, who was tipped off by a reader. After Lisa Neilson, from Castleford, West Yorks, bought a cheap "gel cover" to protect her Galaxy S10's screen, she quickly learned that she could use any of her fingers to unlock it, despite only registering her right thumb. Her husband was also able to unlock her phone with an unregistered fingerprint. After calling Samsung, the company admitted it was a security bug and said it would investigate the problem.

To read this article in full, please click here


The tech world has a lot to offer those with disabilities, but it can be hard to get investors excited about the accessibility space. That's why Microsoft's AI for Accessibility grants are so welcome: equity-free Azure credits and cash for companies looking to adapt AI to the needs of those with disabilities. The company just announced ten more, including education for the blind startup ObjectiveEd.
The Samsung Galaxy S10's fingerprint reader has been balky from day one, with users reporting it could be unlocked with a 3D-printed fingerprint. Worse, a buyer recently discovered that if you install a third-party screen protector, a non-registered...
eWEEK PRODUCT REVIEW/ANALYSIS: ThinkPd X1 is for those who want long battery life, light weight and a laptop that will both show well and perform well (but not for gaming).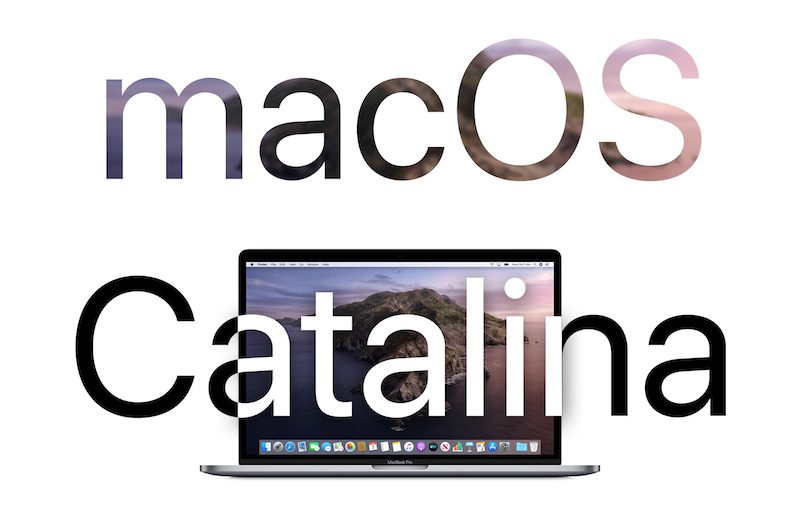 Apple today seeded the first beta of an upcoming macOS Catalina 10.15.1 update to developers, just days after releasing macOS Catalina to the public.


Amazon is starting to let brand owners delete listings on its site for products they deem fake, a shift in its struggle to fight counterfeiters that cedes some responsibility to others.